Thinking of buying things from United States (US)?
We have been searching high and low for Halloween costumes and our boys are totally into Marvel Superheroes. They wanted to dress up as their favourite Marvel's Superhero to celebrate the recent Halloween. Knowing their desires, we managed to find their ideal costumes from US stores.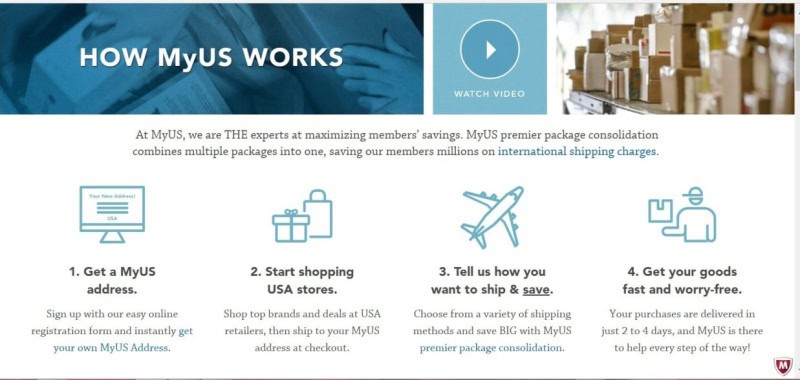 How are we going to ship our US purchases to Singapore?
We were introduced to MyUS and for over 18 years, MyUS.com has been providing global customers a simple, reliable way to shop at US online retailers and ship the purchases worldwide. Using MyUS, we have the opportunity to order and purchase US-exclusive costumes for our family for Halloween. We are so excited to find out more about MyUS and try out its services! 
More About MyUS.com
• MyUS.com is an international shipping and package consolidation service, founded in 1997
• It lets customers ship purchases from multiple US stores in one shipment
• The service gives users a MyUS delivery address so they can order from brands exclusive to the US, then MyUS does the rest, including handling customs and duty forms for you
• Door-to-door package tracking and delivery within 2-4 days from the MyUS warehouse
• The service is available for desktop, Android and iOS users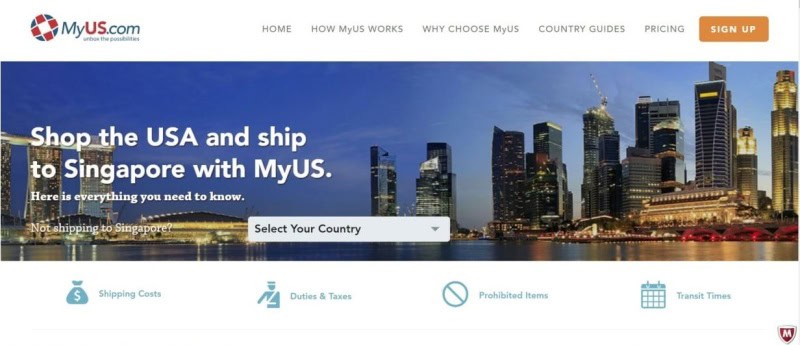 You can shop at various US online stores and MyUS will help to consolidate your purchases in one shipment! That is cost savings and so convenient for consumers! We are glad to know that MyUS guarantees fast and reliable shipping to Singapore. MyUS work fast and will carefully packed and ship our purchases quickly. Consumers can now have a piece of mind as we can be assured that our parcels are in good hands, our US orders will arrive in time and in good condition. 
MyUS, is a way for global consumers to shop with US brands, so you can purchase US-exclusive products for your family. Thinking of getting something special, you can shop for US exclusive gifts for your family and friends for the coming Christmas!
Shopping at US online stores is now a breeze with MyUS. You can enjoy great savings at MyUS where it will help you to consolidate all your purchases neatly together in one box. MyUS will help you to handle the customs and duty forms. You can track your order and delivery is fast usually within 2-4 days from the MyUS warehouse.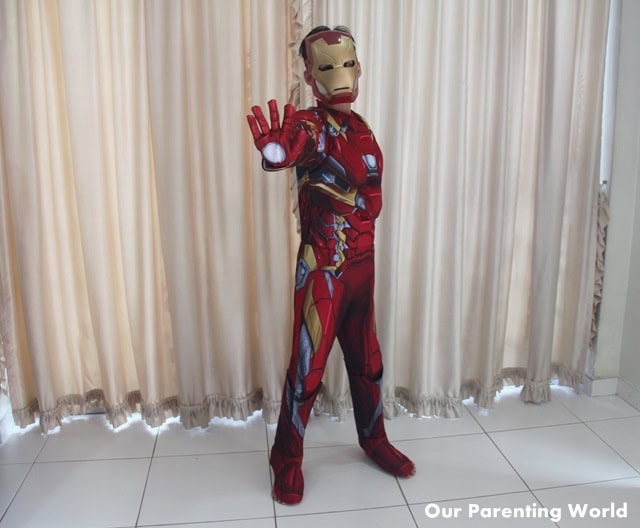 Marvel Superhero – Iron Man
Marvel Superhero – Captain America
We ordered the Marvel Superheroes costumes and accessories from various stores and MyUS helps us to consolidate and pack all the items in one parcel. The items are all neatly packed and arrived fast within 4 days in good condition. 
Thanks to MyUS, the boys can now wear their favourite Marvel's Superhero costumes for Halloween! We are very impressed with MyUS and we can easily shop at our favourite US online retailers. 
The boys having fun playing their own version of "Civil War"
Now you will have the opportunity to try out MyUS and shop at your favourite US online stores. MyUS is giving our readers and followers a MyUS discount, you will be able to receive a 30-day free premium membership trial. To enjoy the discount, please sign up at this link at https://www.myus.com/signup/?aid=1005194