Chinese New Year is just round the corner!
This new year, let's adopt a healthy lifestyle and eat healthily especially for the coming Lunar New Year. Ryan's Grocery, Singapore local specialty grocer, will be offering a variety of healthy, wholesome options from healthier bak kwa and organic, free-range shabu shabu sets, to a nutritious organic rainbow yu sheng. 
That's good news for the health-conscious and for those who want to take a break from the usual, heavy Chinese New Year feasting!
Here's what you can look out for a healthier and feel good Chinese New Year feasting options at Ryan's Grocery: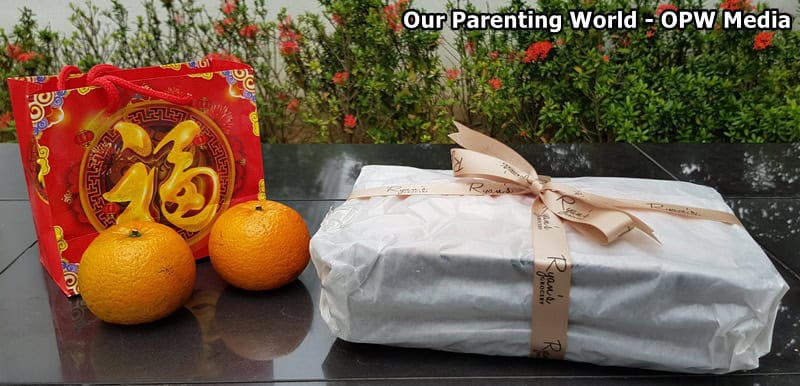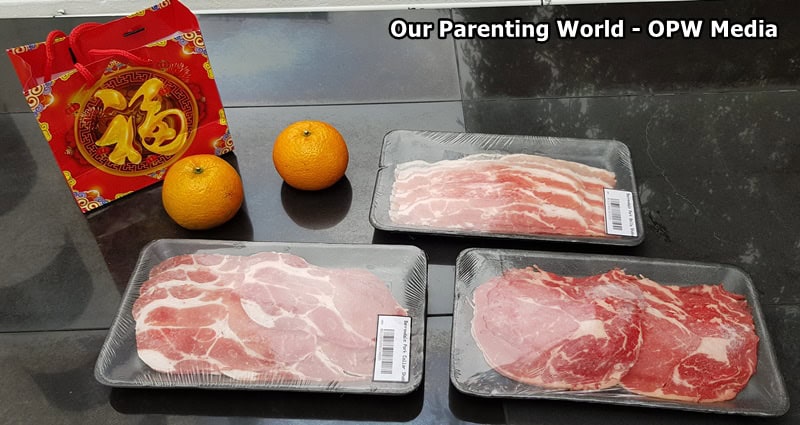 Ryan's Grocery Shabu Shabu Sets
Ryan's Grocery takes Lunar New Year get-togethers to another level with organic and free-range shabu shabu sets. For a fuss-free steamboat session, Ryan's Grocery offers Ryan's Pork Set ($68.80), Ryan's Beef Set ($80.80), Ryan's Assorted Set ($98.80) and Ryan's Special Chinese New Year Set ($188).
Cuts available include free-range Borrowdale pork collar and pork belly shabu shabu, organic Black Angus ribeye shabu shabu, as well as premium free-range, hormone and antibiotic free chicken leg coins, perfect to signify prosperity in the new year.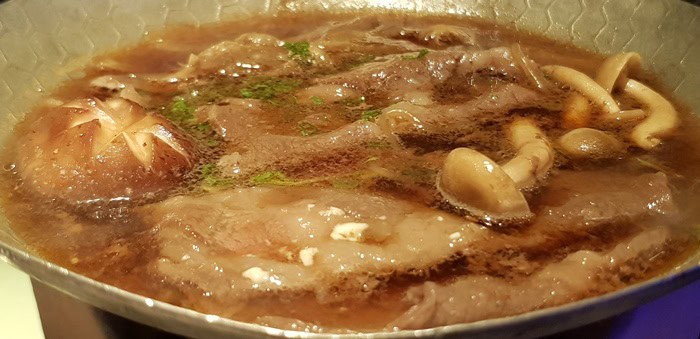 Ryan's Grocery's meat is fresh, tender and top quality which is very suitable for Shabu Shabu, where you can taste the freshness of the meat that melts in your mouth. What's more, you can eat in peace knowing that the meat is organic and grass fed that are sourced from certified farms that provide either organic or free range meat options. The meat is gluten, wheat, dairy, sugar, soy, egg, yeast, nut free plus fructose friendly. It is safe to eat and good for those who wants good quality natural food.
To find out more about Ryan's Grocery's animal farms, please visit 
http://www.ryansgrocery.com/cms/our-farms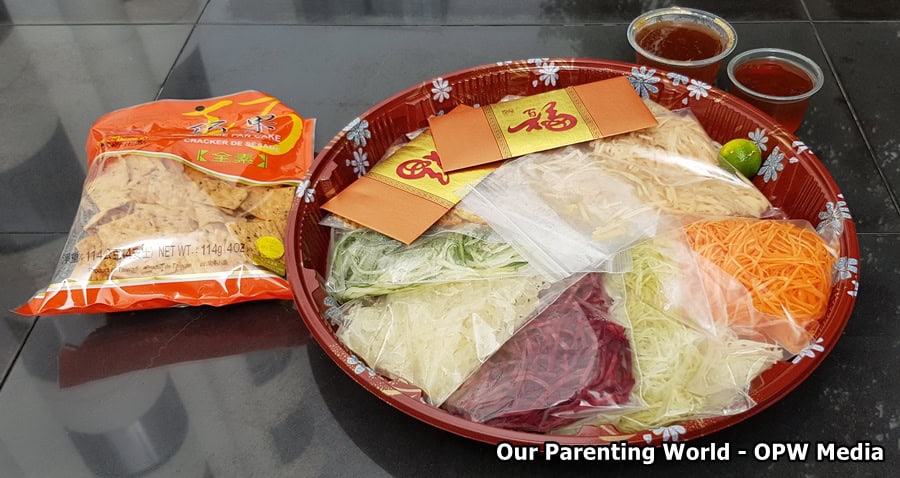 Organic Rainbow Yu Sheng
Putting a nutritious spin on the traditional Yu Sheng this Lunar New Year, Ryan's Grocery's Organic Rainbow Yu Sheng ($98.00, serves 10-12 people) adopts the Rainbow Diet principles of Red, Orange, Green. Blue, Purple, Indigo and White, providing the optimal vitamins and phytonutrients in one's diet and promoting a strong immune system. Ryan's Grocery only uses fresh organic vegetables and fruit, creating a Yu Sheng that is rich in antioxidants with no food colouring, MSG or preservatives. 
Suitable for vegetarians and vegans, this Rainbow Yu Sheng includes organic ingredients like green radish, beetroot, coriander leaf, carrot, daikon, kaffir lemon leaves, coral seaweed, cashew nuts, almond nuts, sesame seeds, dried mandarin orange, plum sauce, apple-cider vinegar, 5-spices, raw sugar, sesame oil, and grape-seed oil. 
*Pre-orders can be made now, with three days' advance notice before collection at Ryan's Grocery. Limited sets are available and will be sold on a first-come-first-serve basis. The last day for collection is 2 March 2018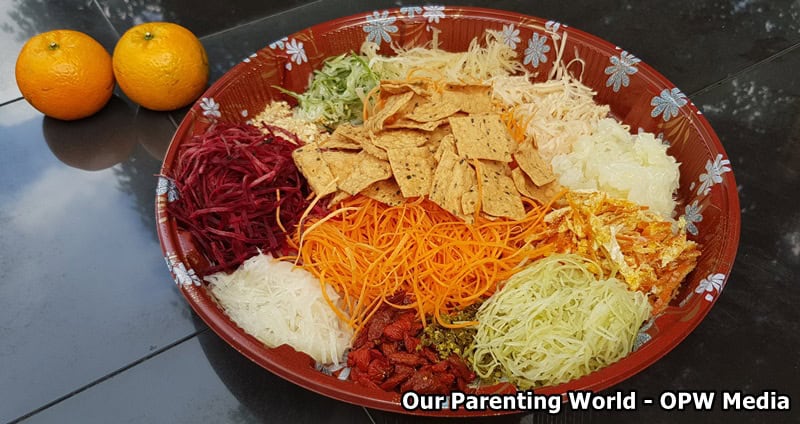 What a colourful, sumptuous plate of Yu Sheng full of wholesome, healthy goodness! Filled with fresh, delicious and assorted vegetables and fruits that are full of vitamins and essentials nutrients for our bodies.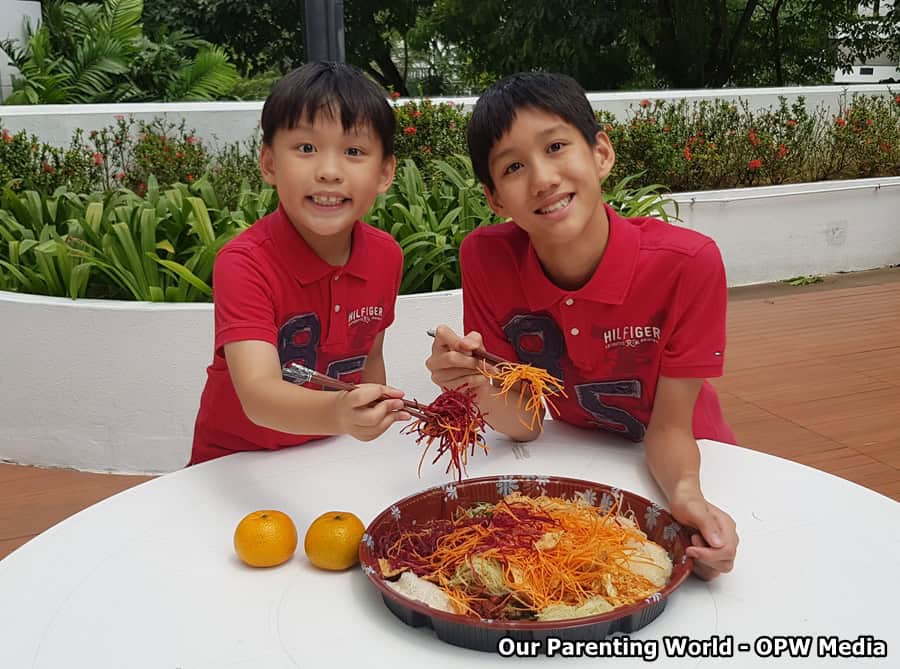 Thanks to Ryan's Grocery! We can now indulge in healthy options for Chinese New Year feasting!
In addition, Ryan's Grocery also provides Sea Pasta and Sea Bacon for you to add some interest to this year's Lunar New Year reunion dinners and steamboats with a gluten-free, vegan, low carb and high fibre alternatives : I Sea Pasta ($16.90, 100g) and I Sea Bacon ($18.90, 75g). Made with 100% wild organic hand-picked seaweed from Connemara, Ireland, and France, these quality seaweed "tagliatelle pasta" and "bacon" are great alternatives for your taste buds, health and the planet! Try swapping traditional noodles out for this excellent alternative in your steamboat, which will provide more fibre and a healthy dose of iodine, iron and omega-3. 
Now you can have the option to enjoy a healthier and more nutritious Chinese New Year feasting with your family and friends. There are many healthier options available to suit various diets and taste buds at Ryan's Grocery. To find out more about the full range of Ryan's Grocery's Lunar New Year offerings and for order details, please visit: http://www.ryansgrocery.com/ 
In addition, we are pleased to share the tips and quotes on healthy eating from Wendy Foo (WF), co-founder of Ryan's Grocery as follows:
1. What's your recommendations to concerned parents as to how they can come up with healthier dishes during this festive period that will be attractive for the kids.
WF: During the Lunar New Year, it is common for people to indulge in food and snacks that contain artificial colouring and preservatives. Therefore, to combat this, I would recommend opting for organic versions of popular Lunar New Year food such as yu sheng that uses only natural ingredients. At Ryan's Grocery, our Organic Rainbow Yu Sheng adopts the Rainbow Diet principles of Red, Orange, Green, Blue, Purple, Indigo and White. The yu sheng contains ingredients that are rich in antioxidants, and the pickled organic ginger is an excellent source of probiotics. Avoiding the use of refined sugars, we opt for the natural sweetness from dried goji berries and persimmon, and also include dried seaweed for some texture and great detoxification benefits.
Another popular auspicious Lunar New Year dish is Hakka Abacus Seeds, which is made with yams and therefore, a good alternative to refined carbohydrates like flour and white rice. Yam is not only easier to digest, but also packed with nutrients. Using organic meats and ingredients in this dish will also add more nutritional value and long-term health benefits.
Lunar New Year festive feasts will also not be complete without a nourishing bowl of soup. Prepare flavourful, gut-healing broths using organic chicken bones and beef bones with non-processed ingredients, and serve them with healthful options like organic beef tendons in beef broth.
As for Lunar New Year snacks and goodies, the classic snacks are usually high in unhealthy fats, sugar, and cholesterol. For a healthier alternative, I would recommend preparing your own nuggets using antibiotic- and hormone-free chicken meat, which can be frozen and cooked fresh when needed. This has always been a great hit with our kids and others who come for visits. I also recommend stocking up on edamame beans or pistachios as these also serve as great healthy snacks that can keep the kids occupied.
2. What other alternative ingredients can we use in preparing and cooking CNY dishes that we can eat without feeling guilty?

WF: An easy tip would be to use good oils and fats in your cooking – Certified olive oils will be your best choice. Take care to purchase olive oils that have been properly certified as it is common for some to not be 100% pure olive oil. Another tip would be to opt for hormone-, antibiotic-free and free-range pork, which do not contain harmful trans-fats. Many people want to avoid fats because of the misconception that all fats are bad for you, however, there are good and bad fats and what we need more of is the good type of fats. This is typically found in foods like avocado, olive oil, nuts and fatty fish. Low-fat diets may lead to health risks like hormone imbalance, insulin resistance, diabetes, weight gain, gut problems, cognitive disorders and more.
3. What are the healthier Chinese New Year goodies and offerings by Ryan's Grocery to recommend for families?
WF: We have many excellent alternatives that are much healthier but just as delicious. One of our popular picks is Ryan's Premium Bak Kwa which is made with free-range Borrowdale pork and uses 50% less sugar and salt compared to industry standards. Borrowdale pork is high in heart-healthy monounsaturated fats. Other popular picks include our shabu shabu sets that feature a range of organic, free-range, hormone- and antibiotic-free meats, our Organic Rainbow Yu Sheng, as well as I Sea Pasta and I Sea Bacon from Seamore. Seamore uses dried seaweed to make these products, making them a delicious, nutrition-dense alternative for carbohydrates that can also detox the liver. We also have gluten-free Pineapple Tarts which are made from almond meal and naturally sweetened with dates.
 
4. Any personal tips on general healthy eating?
 
WF: – Consume food and drinks that are all-natural, and always remember to have lots of vegetables, fruits, healthy fats and proteins. 
– Avoid artificial sugars and preservatives whenever you can. 
– A good, nourishing broth can be very helpful in promoting a healthy gut.
– Know or trace the source of your food.
 
Thank you Wendy Foo for sharing valuable tips with us on healthy eating!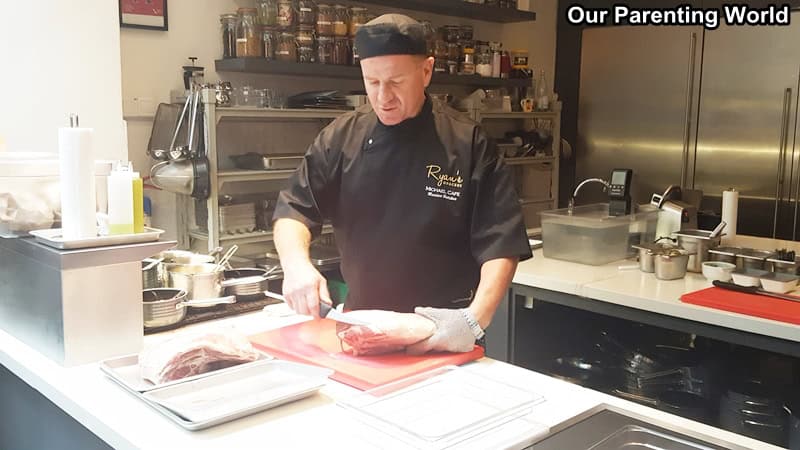 Here, we would like to wish all our readers, a very Happy, Healthy and Prosperous Lunar New Year!