Welcome to the Year of the Dog!
This year, look forward to visit Chinatown Chinese New Year Celebrations 2018 (2018 年牛车水农历新年庆祝活动) to celebrate this joyous occasion. Featuring a rich line-up of festivities for local and overseas visitors, as well as dog lovers, pet owners and their furry loved ones to come together and celebrate Chinese New Year in Chinatown.
Be in awe of the 11m-tall centrepiece showcasing a happy, loving family of dogs and their puppies with a giant gold ingot. You can find this majestic centrepiece at the junction of Eu Tong Sen Street and Upper Cross Street. There will be 88 larger-than-life dog lanterns which are part of the 2,188 handcrafted lanterns that are displayed along Chinatown for the annual Street Light-Up starting from January 27 to March 16, 2018.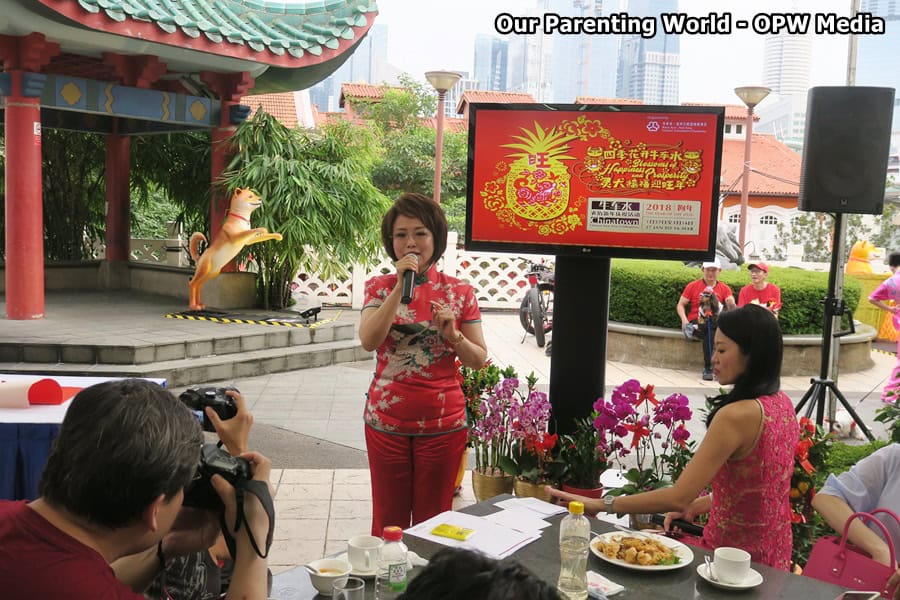 During the media preview,  Dr Lily Neo (梁莉莉医生), Adviser to Jalan Besar GRC GRO (KRETA AYER – KIM SENG) (惹兰勿刹集选 区基层组织顾问(牛车水-金声)shared that "Chinese New Year is a time not only to strengthen our family bonds, but to also build harmony in the community. Hence, our line-up of festivities reflects these values and promotes community bonding and harmony by inviting people of other races and nationalities to take part in the festivities and together, usher in the Year of the Dog." 
Organised by the Kreta Ayer-Kim Seng Citizens' Consultative Committee (KA-KS CCC), this year's Chinatown Chinese New Year Celebrations is themed "Blossoms of Happiness and Prosperity <<四季 花开牛车水,灵犬接福迎旺年>>".

The 7 weeks long celebrations will run from 27 Jan to 16 Mar 2018 and officially begins with the Official Light-Up and Opening Ceremony (牛车水农历新年庆祝活动开幕典礼与亮灯仪式) on 27 January 2018, which will be graced by Guest-of-Honour, Prime Minister Lee Hsien Loong. The public can expect to be thrilled by local and overseas acrobatic, music and dance performances, culminating in a rousing display of fireworks and firecrackers.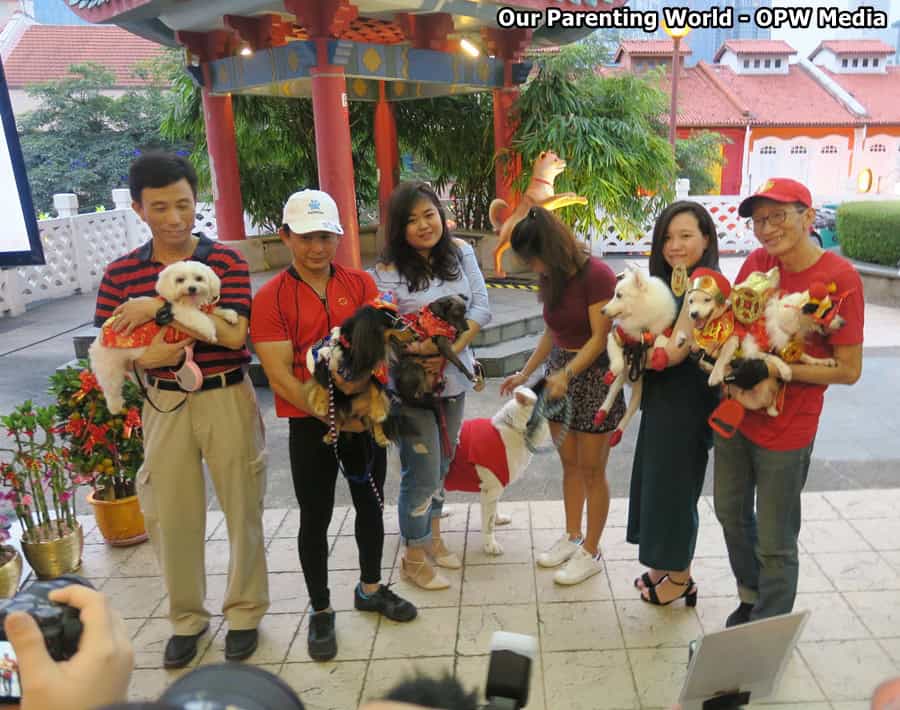 Dog lovers, pet owners and visitors can look forward to Ushering "Paws"perity @ Chinatown happening on 3 February 2018.
This is a special dog-themed carnival that will be held at Kreta Ayer Square. Dog owners will be able to find a variety of treats and apparel for their pets, including festive-themed items, and spend a fun morning in the heart of Chinatown bonding with their furry loved ones and other dog lovers. Taking place alongside the carnival is a Dog Costume Competition where dog owners can show off their pets dressed in their best festive-themed outfits. Do bring along your furry friends and celebrate the Year of the Dog at the carnival!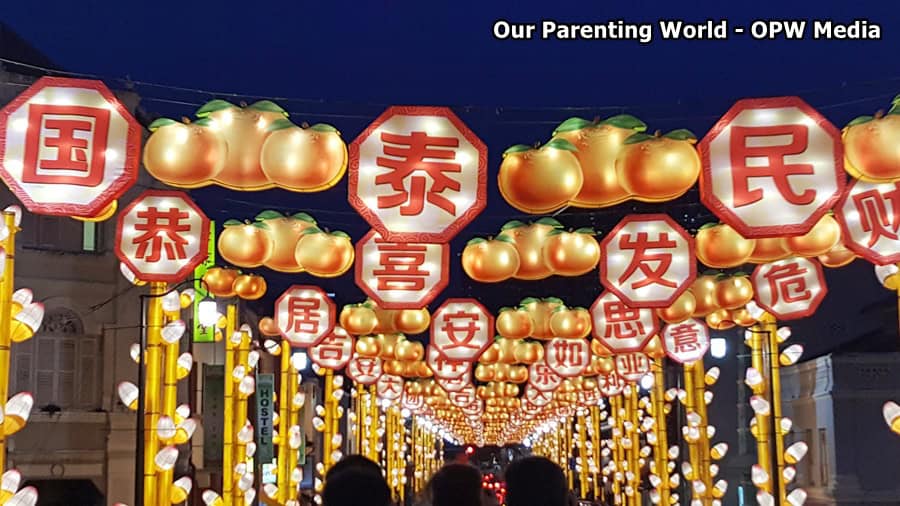 Visitors can admire the beautiful Street Light-Up at Chinatown filled with auspicious meaning. These lanterns are designed in collaboration with the faculty and students from Singapore University of Technology and Design (SUTD) for the 7th year, this year!
Take the opportunity to capture memories at a series of 3D dog-themed photo installations at nine photo spots spread throughout Chinatown, such as Garden Bridge and Chinatown Food Street. These are also designed by SUTD to give visitors a more interactive experience when they visit Chinatown.
In addition to the annual Street Light-Up and Festive Street Bazaar, visitors to Chinatown can look forward to participate in new events and interactive dog-themed activities. For a complete listing of the activities available, please visit http://ourparentingworld.com/chinatown-chinese-new-year-celebrations-2018/
Another new event this year, brought back after 10 years, is the Flower Market (5-15 February 2018). Located at the car park at Banda Street, the Flower Market will be a one-stop shop for all your Lunar New Year blooms, with a wide variety of festive flowers and plants including pussy willows, tangerine shrubs, Pineapple Plant, Money Tree and Fa Cai Suan.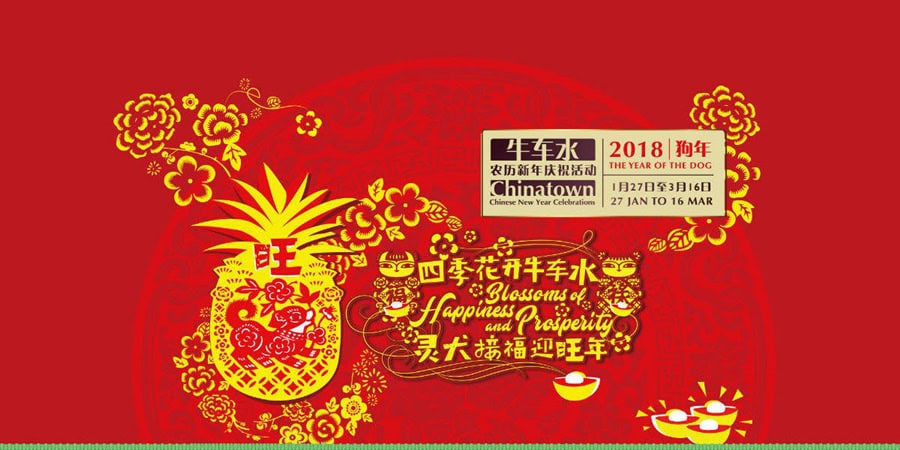 To find out more, you can also visit http://chinatownfestivals.sg/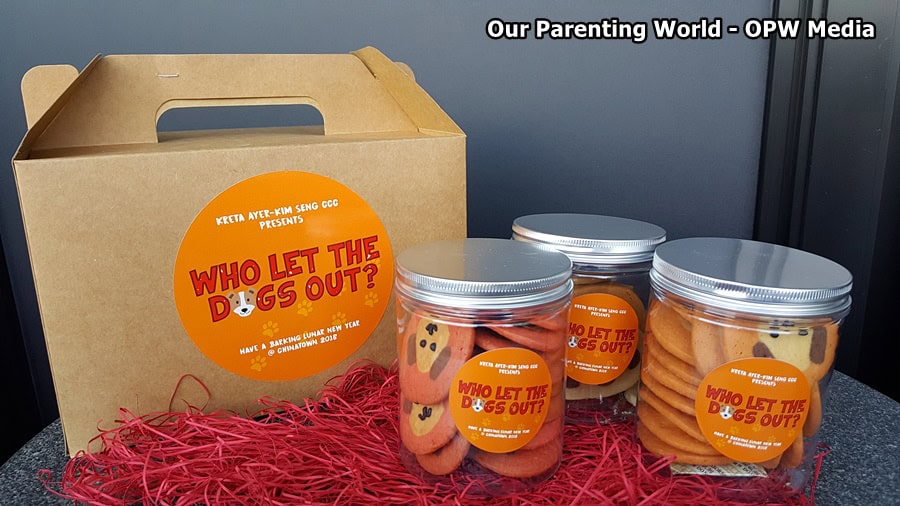 We would like to wish all our readers in advance, Happy Chinese New Year and may the Year of the Dog brings you and your family Happiness, Health and Prosperity! 🙂
Gong Xi Fa Cai! 🙂