Van Gogh: The Immersive Experience, the expansive and internationally renowned 360-degree digital immersive art experience makes its Southeast Asian debut at the Resorts World Sentosa (RWS) on 1 March 2023 with two segments exclusively available in Singapore. 
The multi-sensory exhibition invites visitors to immerse themselves in the world of the iconic artist. The exhibition uses a combination of stunning replicas, cutting-edge digital projections, Virtual Reality (VR), and spectacular atmospheric light and sound to transport visitors to the world of Van Gogh and provide them with a unique experience of his art.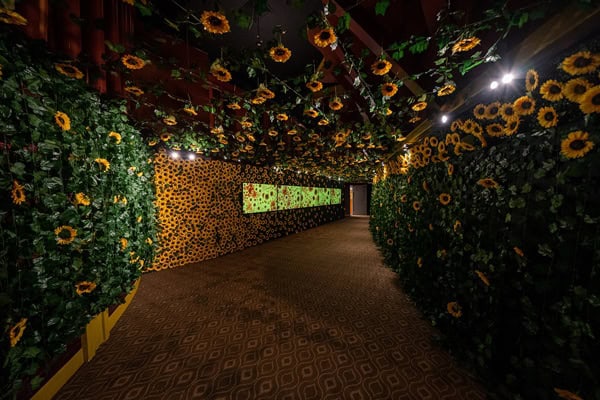 The wholly immersive experience begins from the moment visitors set foot into a larger-than-life facade of an amalgamation between two of Van Gogh's most iconic artworks – Starry Night and Sunflowers, a grand gateway to the journey that will lead visitors through more than 300 of Van Gogh's artworks displayed in a multitude of mediums across various thematic zones.
Organised by H&B and Exhibition Hub, together with Fever and RWS, Van Gogh: The Immersive Experience is a must-see not just for art aficionados but for visitors of all walks of life and ages. Presenting the celebrated artist's works in a way that is accessible to the general public, and reshaping the traditional idea of classic art galleries and museums, the exhibition grants visitors a unique closeness and understanding of Van Gogh's works through an exquisite blend of art, storytelling and technology.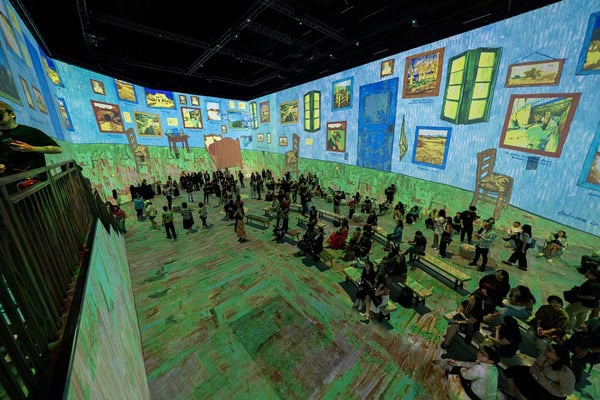 All images credit to Exhibition Hub, H&B, Fever and Resorts World Sentosa
The use of technology and multi-sensory elements at Van Gogh: The Immersive Experience  creates a one-of-a-kind experience that is sure to leave a lasting impression on visitors. 
Admission to Van Gogh: The Immersive Experience is priced from S$15 for children and S$24 for adults. Tickets will be released periodically for all to have a chance to catch the exhibition during its run in Singapore. Visit www.vangoghexpo.com/singapore for more information.