Ho ho ho … Christmas is coming! One of the best places to visit and be immersed in festive joys definitely has to be at Universal Studios Singapore! 
Santa's All-Star Christmas at Universal Studios Singapore will be held from 1 December 2016 to 2 January 2017.
Our Parenting World team brings to you highlights of this year Christmas activities to look out for when you visit Universal Studios Singapore:
1) Universal Journey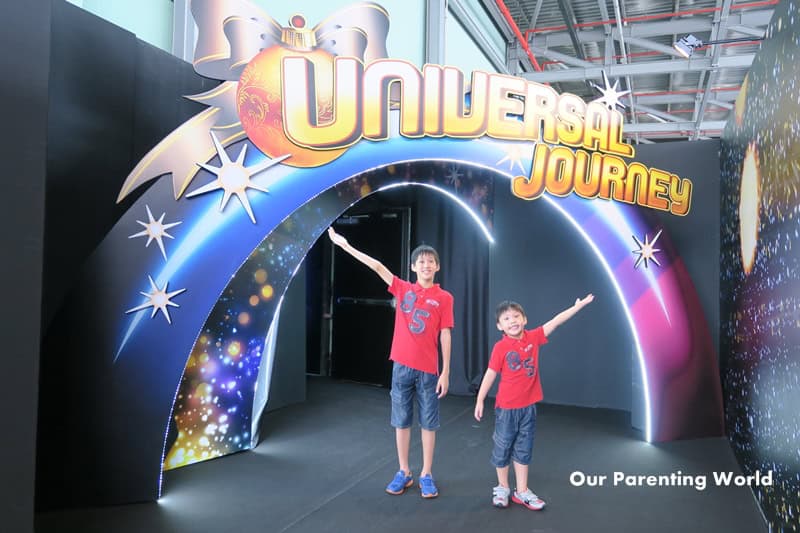 Entering into the dazzling Universal Journey and be amazed with the largest light bulb display all in the comfort of a nice and cooling indoor environment.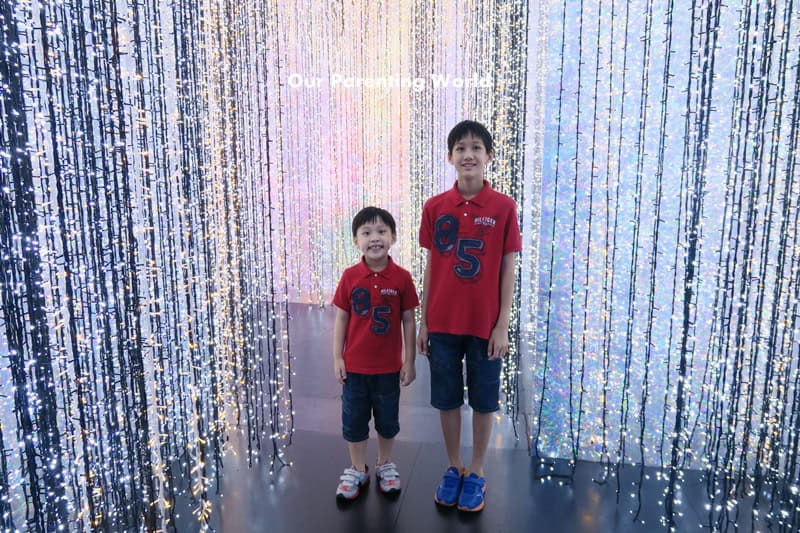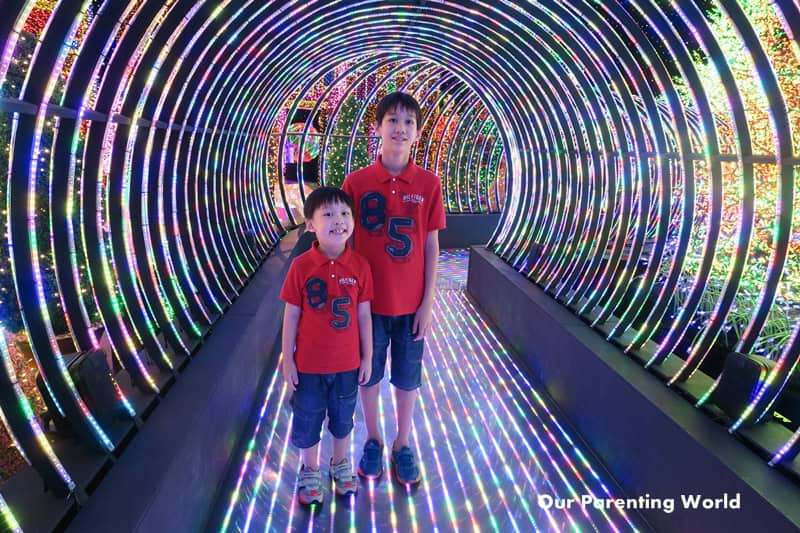 Universal Journey holds the Guinness World Records title for the largest light bulb display in an indoor venue. The title was presented to Universal Studios Singapore on Guinness World Records Day, a global celebration of record-breaking that takes place every November. Bravo, what an achievement! 
We spend some time at Universal Journey admiring and taking lots of pictures with the beautiful, dazzling and colourful lights.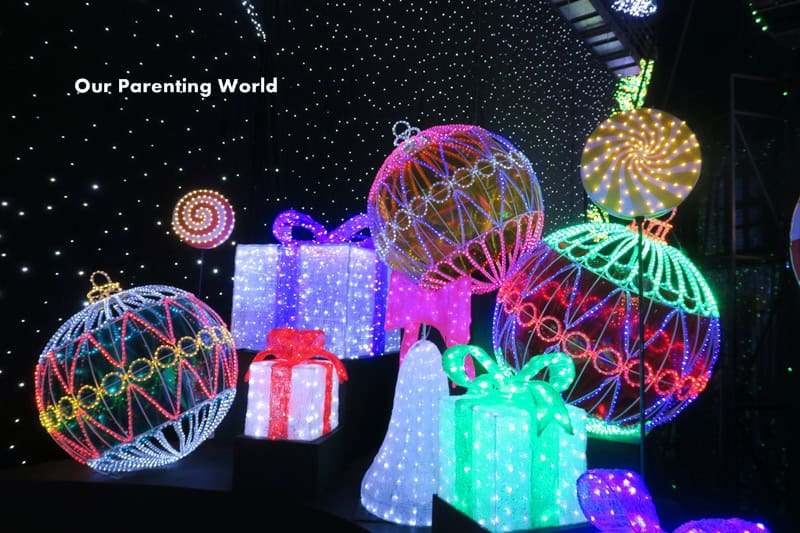 It is really a spectacular sight with the whole exhibit filled with world record-breaking 824,961 twinkling light bulbs! 
Here is an overview video of what you can expect when you embark into Universal Journey. You will walk through 8 thematic zones from the Enchanted Pine Forest to the quaint European town of Herald's Square.
Take a walk and embark on an enchanting journey, along the way admire the colourful spiral topiaries, towering trees of the Enchanted Pine Forest, the fantasy dreamscapes of Haven of the Pixies, the quaint town of Herald's Square and the Land of Great Gifts which is decorated with larger-than-life Christmas presents. It is really a spectacular and unforgettable sight! 
The Universal Journey took 2 months to complete and this marked the second Guinness World Records achievement for Universal Studios Singapore in 2016. Congratulations!
2) Live show "Bah Humbug! A Christmas Spectacular"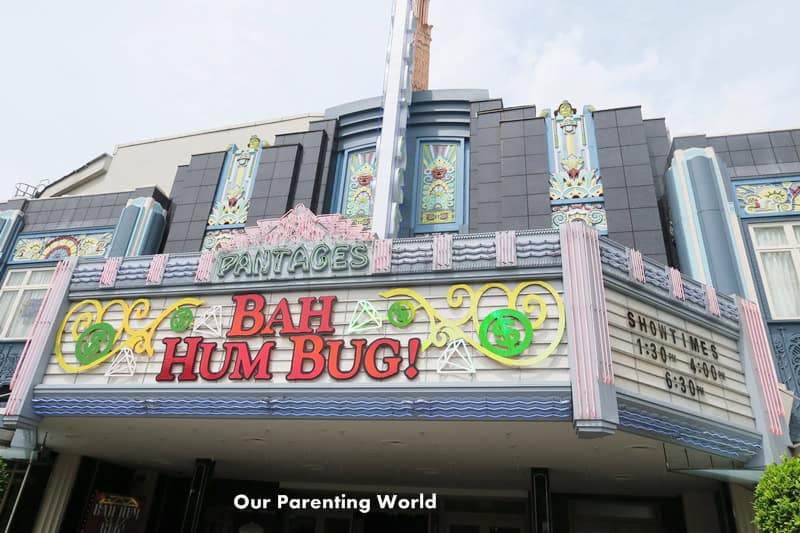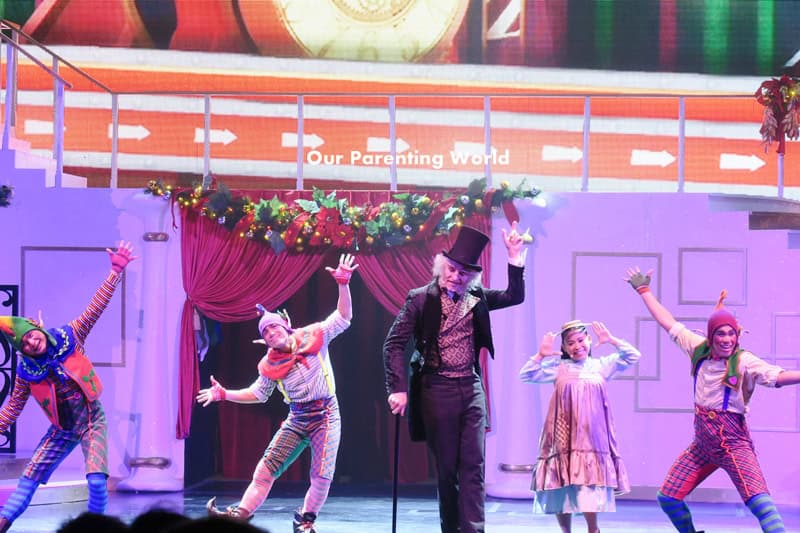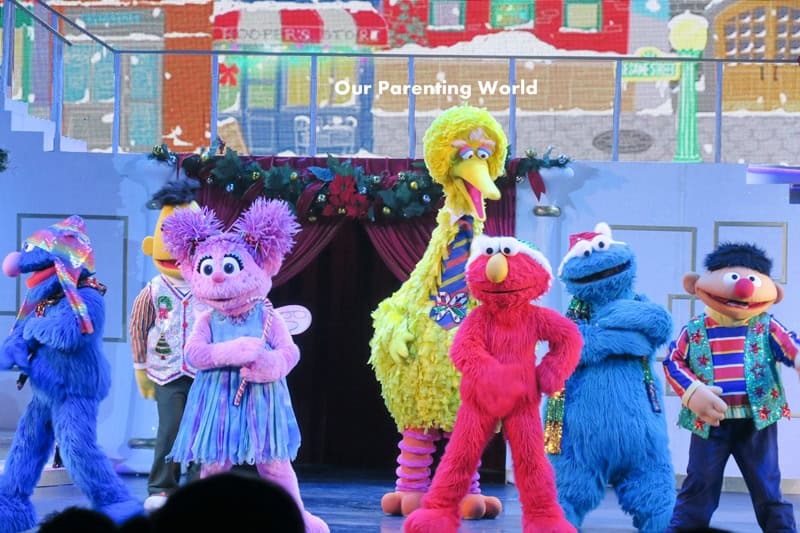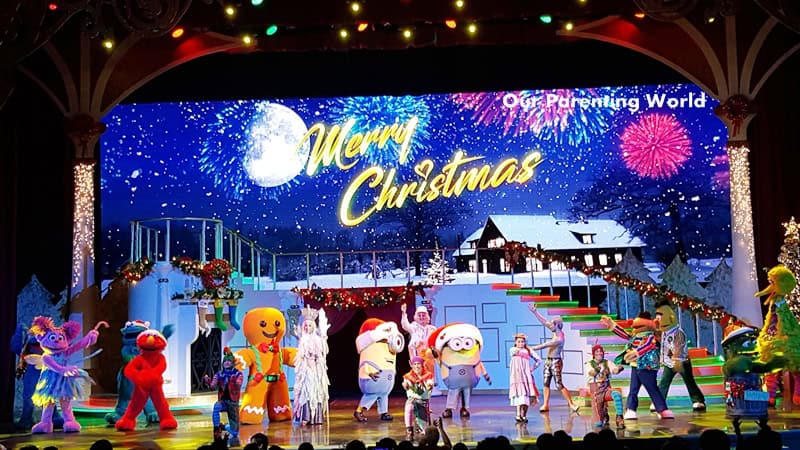 Catch the brand-new production titled Bah Humbug! A Christmas Spectacular that will showcase 17 all-star cast in one musical extravaganza at the Pantages Hollywood Theater!
This brand new show is filled with songs, music and dance directed by Ebenezer Scrooge, featuring the cast of the Minions, Gingerbread Man, the Snow Queen, Sesame Street, and more!
The story started with Philanthropist-turned-budding director Ebenezer Scrooge is calling in popular characters such as the Minions, Little Match Girl, Snow Queen and Sesame Street friends who will delight audiences with magical song and dance moments. Audience cheer and participate eagerly when the huge balloon balls are thrown around the theatre. It is a highly entertaining and interactive musical show that brings Christmas cheers to everyone with our favourite characters especially the very popular Elmo and his friends from Sesame Street.
3) Santa's Village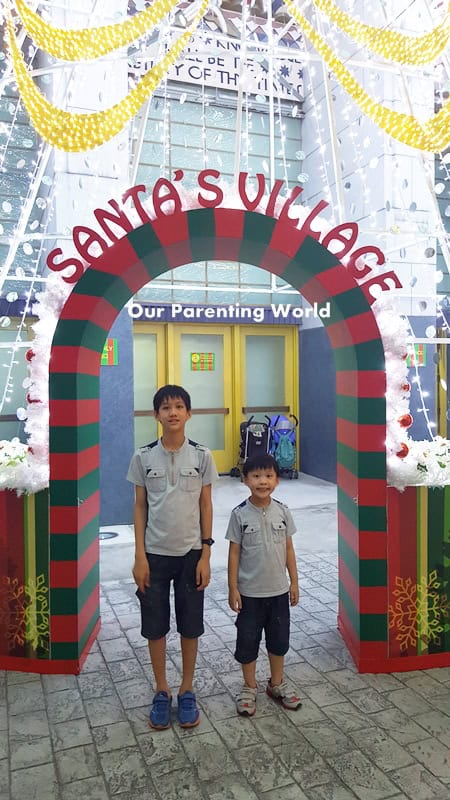 Visit the magical Santa's Village where you will be surprised to see the village comes to LIVE with various interactive stations. At the village, you can come up close and personal with Mr and Mrs Santa Claus, super friendly elfs, Mr Shoemaker, the Gingerbread Man and more! They are all ready to Meet and Greet the visitors. Get your camera ready and take lots of pictures with them!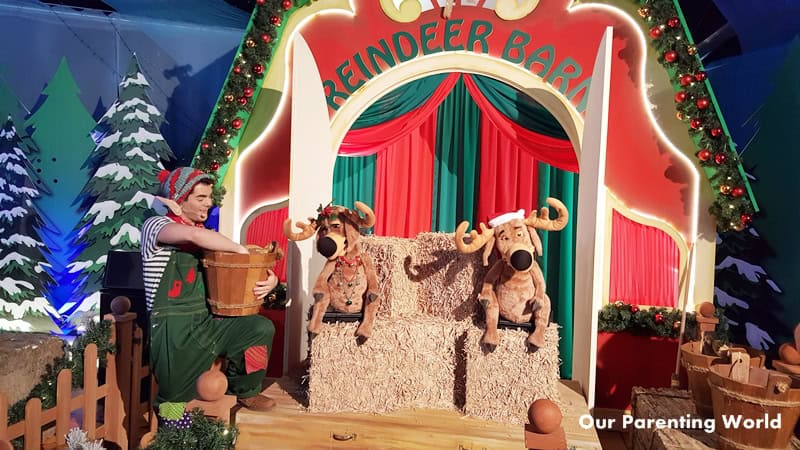 Watch the talking reindeers at the Reindeer Barn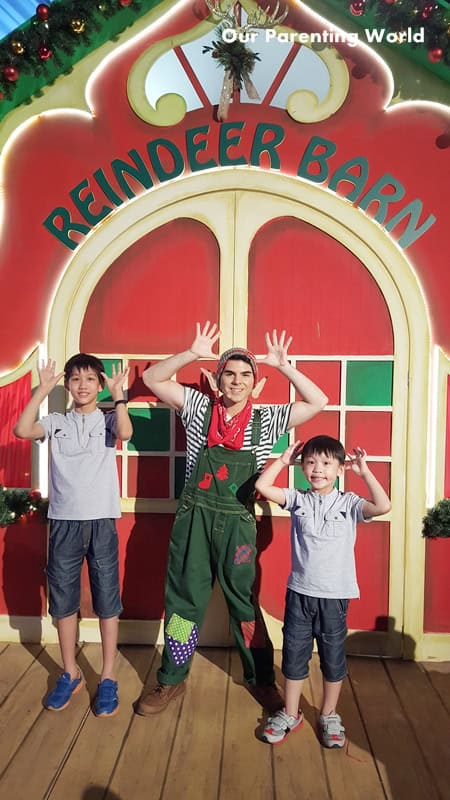 Meet the friendly Elf at the Reindeer Barn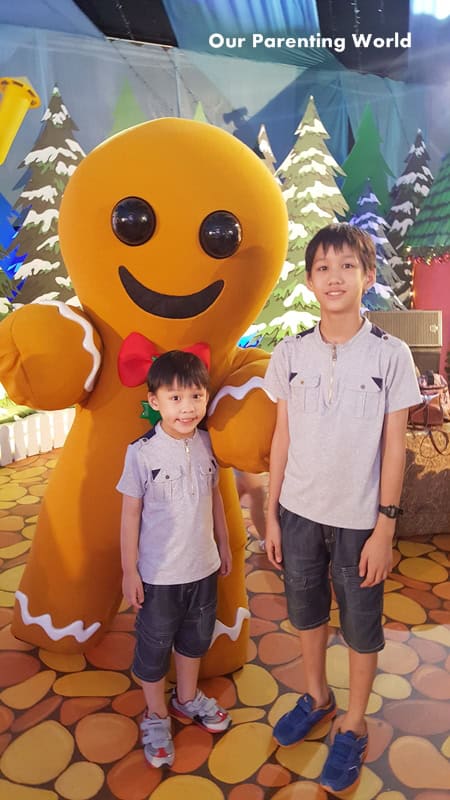 The very Cheeky Gingerbread Man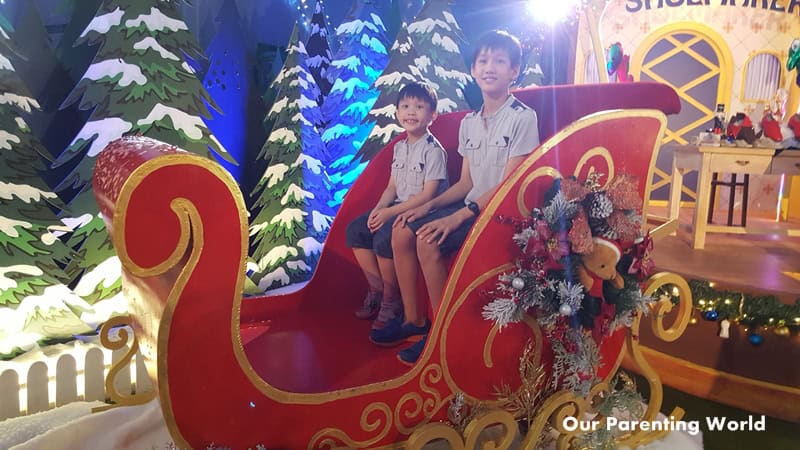 Take a ride on Santa's sleigh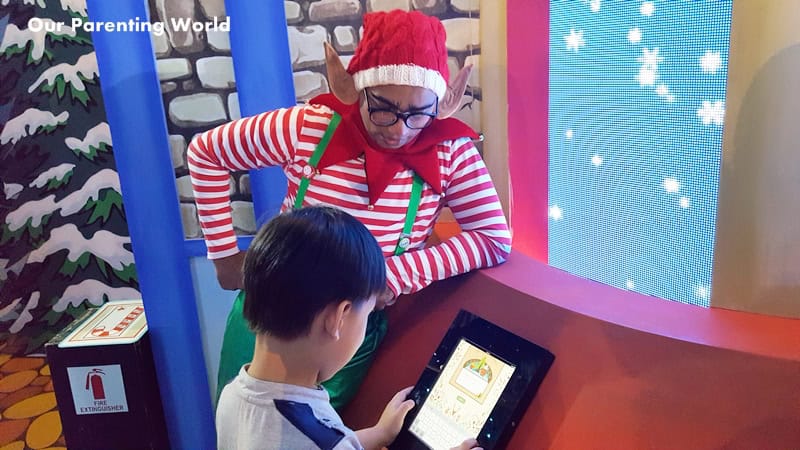 Having fun at the Interactive station sending a Christmas card to Santa. You can send your request to Santa what you would like to have for Christmas.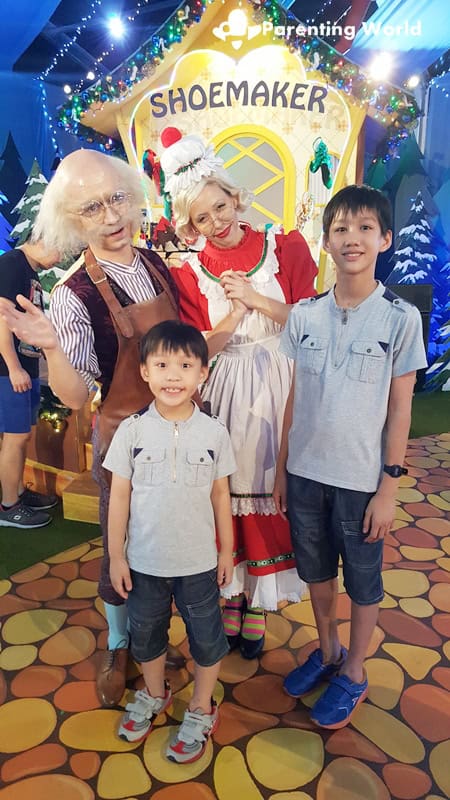 We managed to get hold of Mrs Santa Claus when she popped by a visit to Mr Shoemaker at his giant shoe house. Here Mr Shoemaker shared with us, his interesting story of making shoes.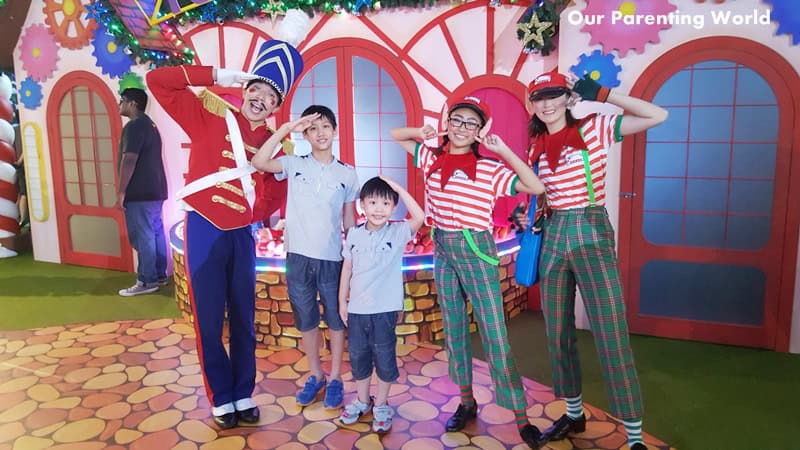 Meet the handsome Toy Soldier and the friendly elfs.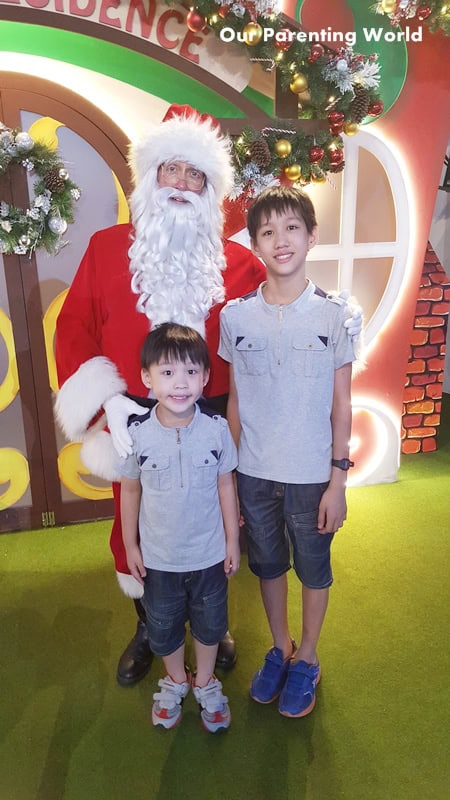 Ho ho ho … meet Santa Claus and take a picture with him! Santa Village is open from 2 pm to 8pm, be sure to pop by and visit them! 
4) Christmas Tales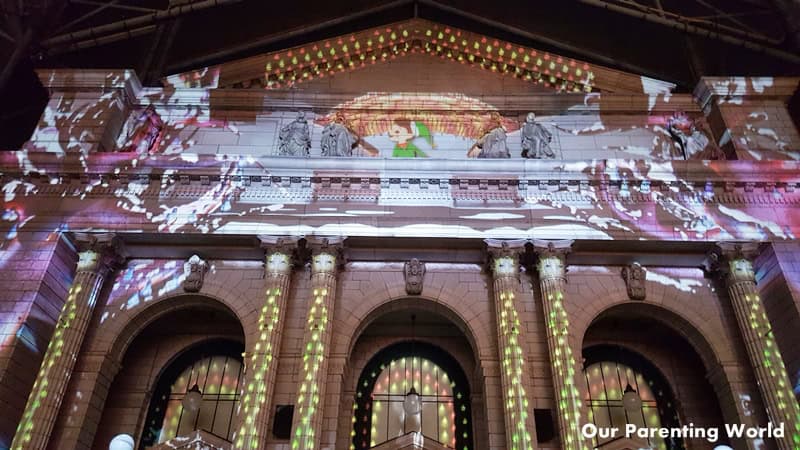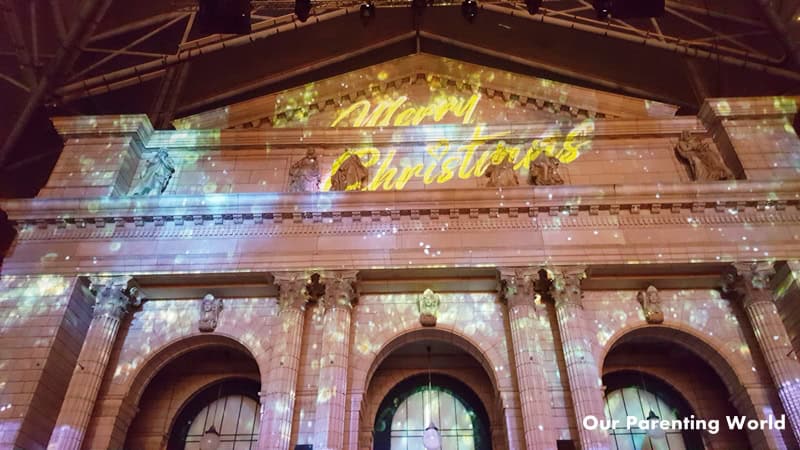 Look out for the beautiful multimedia light shows showing at the New York Public Library at night!
5) Let it Snow!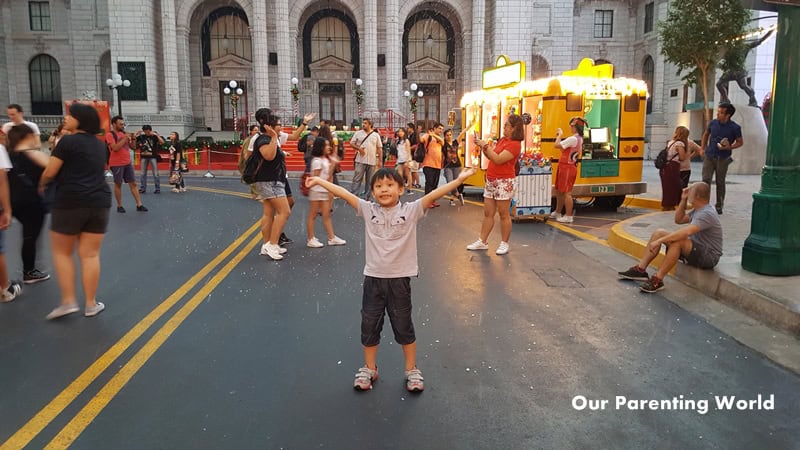 Catch the snow every hour from 12pm onwards
6) Under The Mistletoe!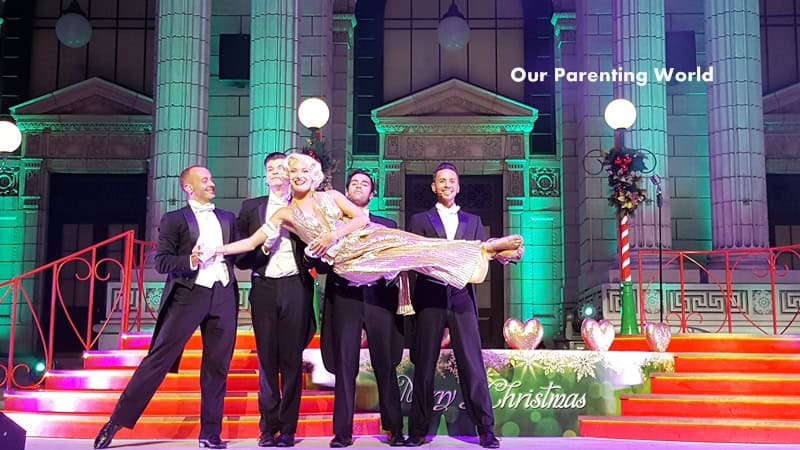 Marilyn Monroe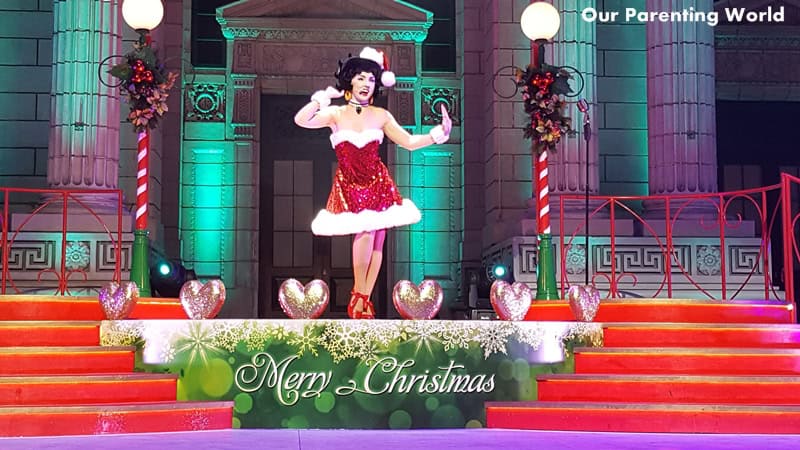 Betty Boop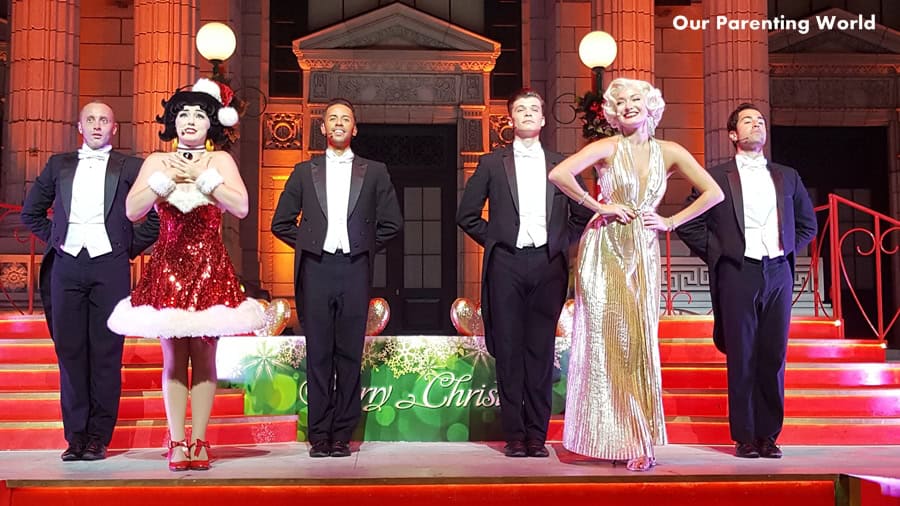 Experience Hollywood glamour with the captivating performances by Marilyn Monroe, Betty Boop and friends will make you fall under their spell. They will sing out Christmas hits and enjoy this entertaining song and dance performed at the New York Public Library. Check the announcement board located at the New York Public Library for the latest show times on the day of your visit.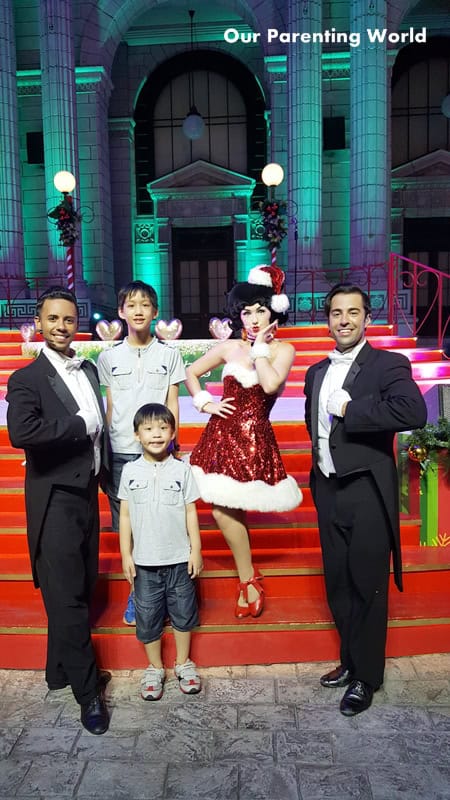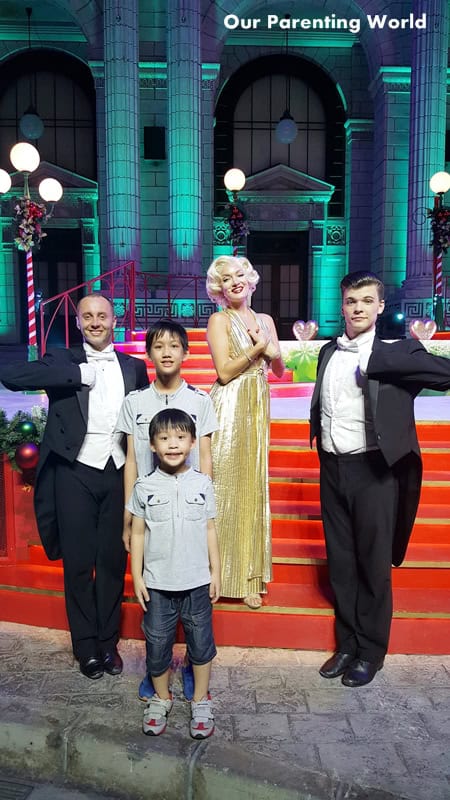 Have your photos taken with the beautiful cast after the show.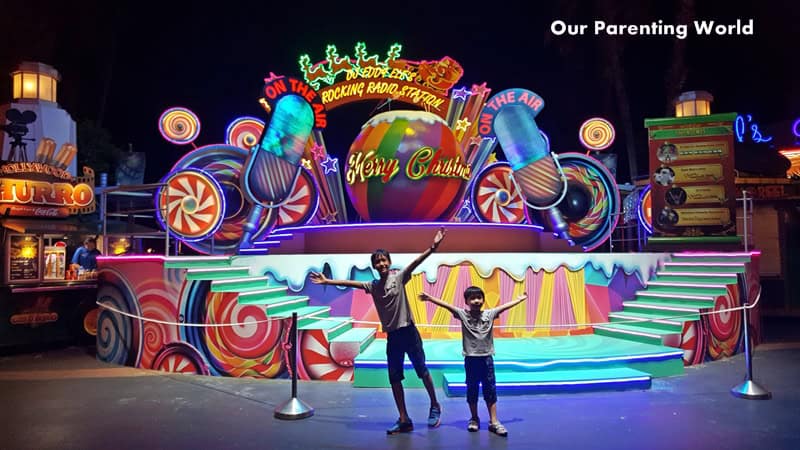 In addition, look out for the following activities happening at Universal Studios Singapore, you can tune into DJ Eddy Elf's Rocking Radio Station and take part in wacky games such as CAROL-OKE and the Candy Cane Limbo Rock to win prizes located at the Lagoon Stage in the Hollywood zone.
On select nights, there will be firework displays, as well as hourly snowfall and multimedia light shows. Park hours are extended till 9pm every night for visitors to experience thrills on blockbuster rides and attractions.
Families can savour a wide variety of festive dishes at KT's Grill for a get-together party with log cakes, delicate desserts and pastries. Visitors can also take home exclusive Christmas merchandise at select retail outlets. 
Tickets are available at S$74 (Adult), S$56 (Child) and S$36 (Senior). An after 5pm family bundle is available at S$134 this festive season. This bundle includes park admission for two adults, one child as well as retail and dining vouchers. More information can be found on www.rwsentosa.com/uss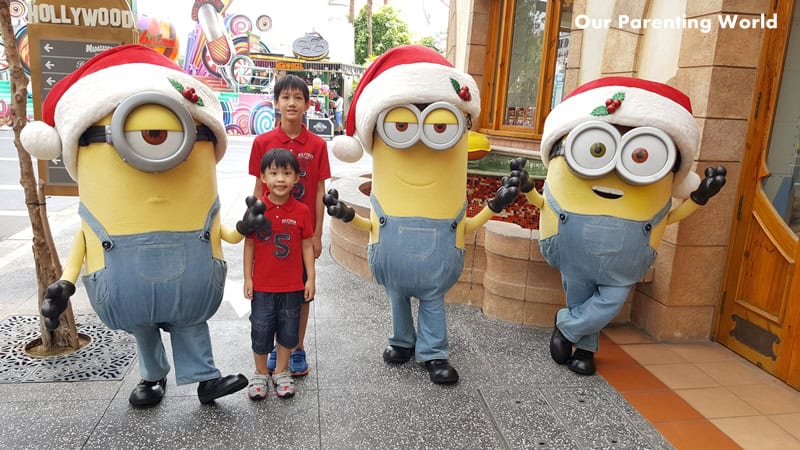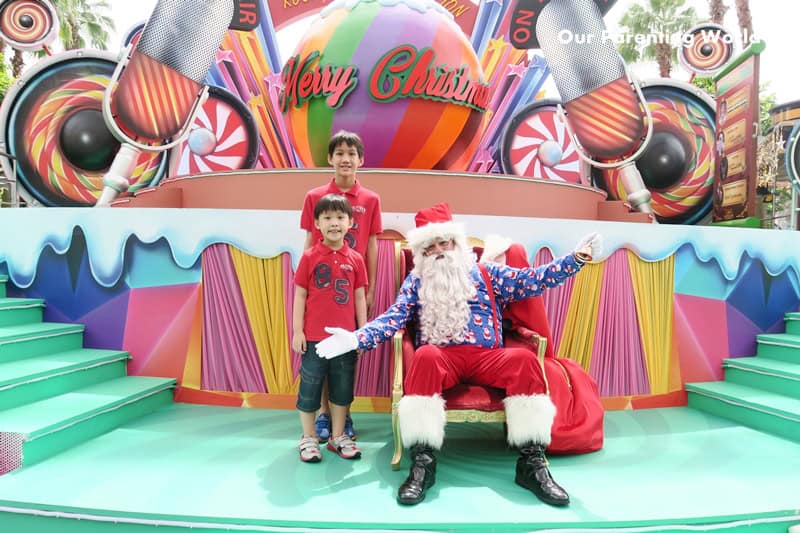 Here from everyone in Our Parenting World team, we would like to wish you all Merry Christmas and a Happy New Year!!!