Ho ho ho … Christmas is coming, we visited Universal Studios Singapore (USS) which is one of the most popular and favourite theme parks in Singapore and the region. We are looking forward to participate and soak in the Christmas celebrations at USS Santa's All-Star Christmas!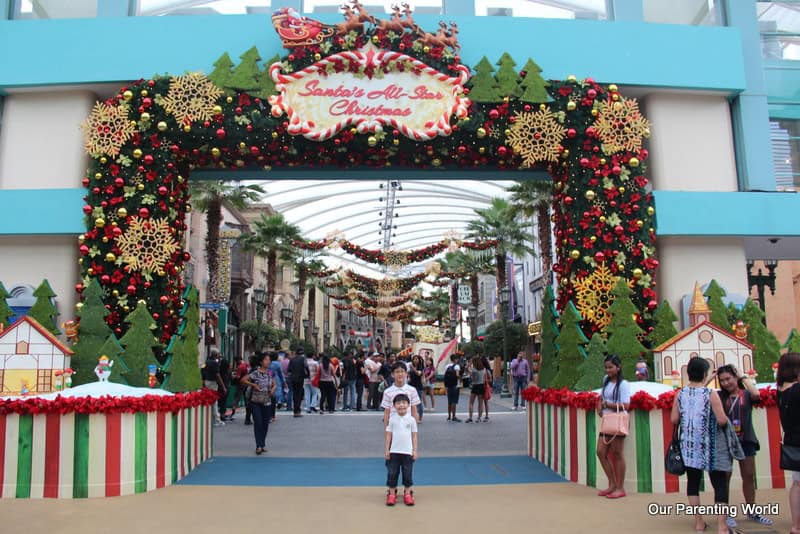 "Wow, we are in Christmas mood already!" Visitors to USS can look forward to extended opening hours from now till 3 January 2016. 
That means you can have longer fun time from 10am till 9pm except on the 31 December 2015, christmas programme at USS will end at 7pm to prepare for New Year's Eve celebration. That's not all, this year, Universal Studios has lined up a series of Christmas celebrations for all to enjoy including new shows for this festive season, look forward to meet your favourite characters, enjoy snowfall, watch spectacular fireworks and many other festive activities and goodies for all to enjoy!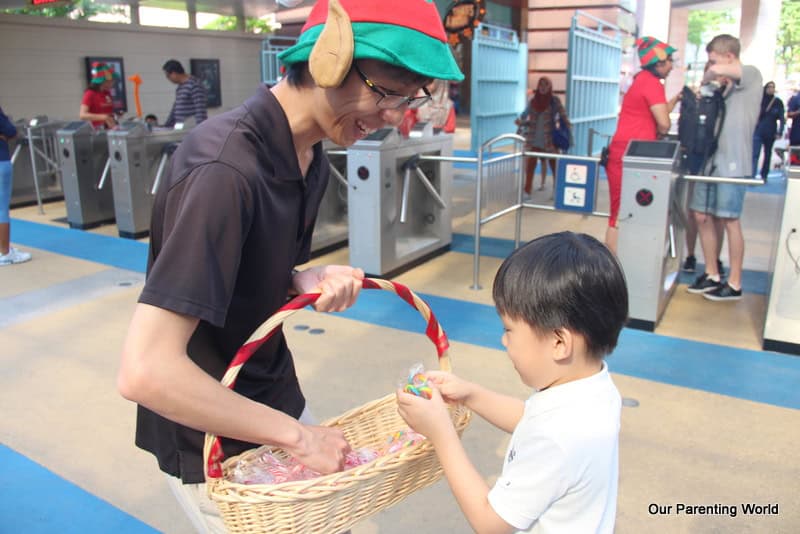 Upon entering USS, children and even adults are treated to lots of festive goodies like candies by the friendly USS staff who greeted us warmly at the entrance.
There are so many fun things to do at USS, Our Parenting World team highlights 11 things to do at this year, USS Santa's All-Star Christmas:
1) Meet and Greet your Favourite Characters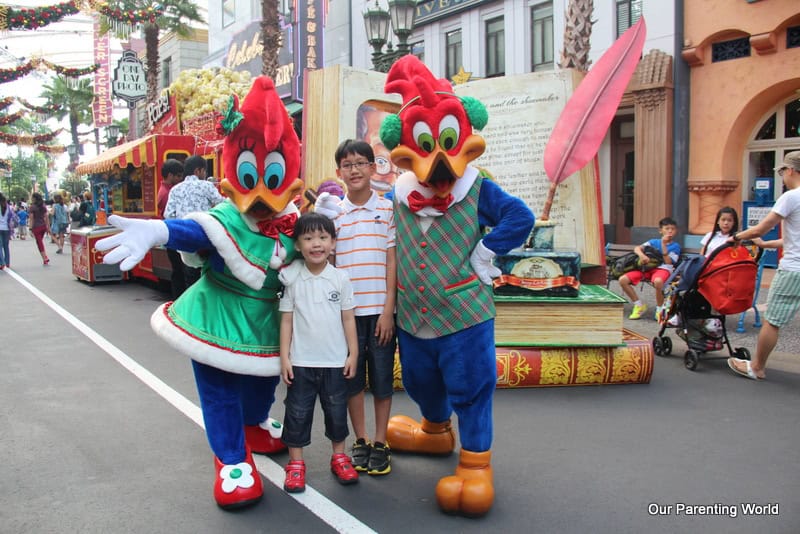 Some of the characters that we met when we visited USS are Woody Woodpecker and Winnie Woodpecker dressed in their festive outfits.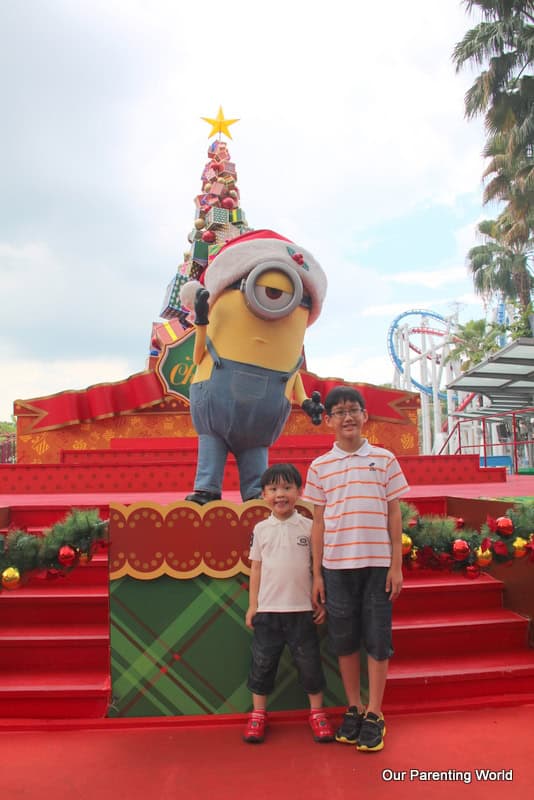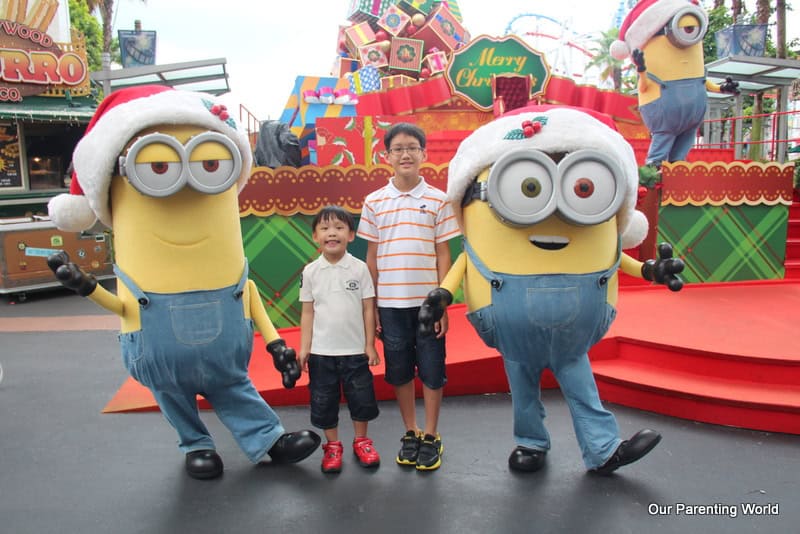 The adorable Minions are here to greet the visitors, they all look superbly cute with their Christmas hats.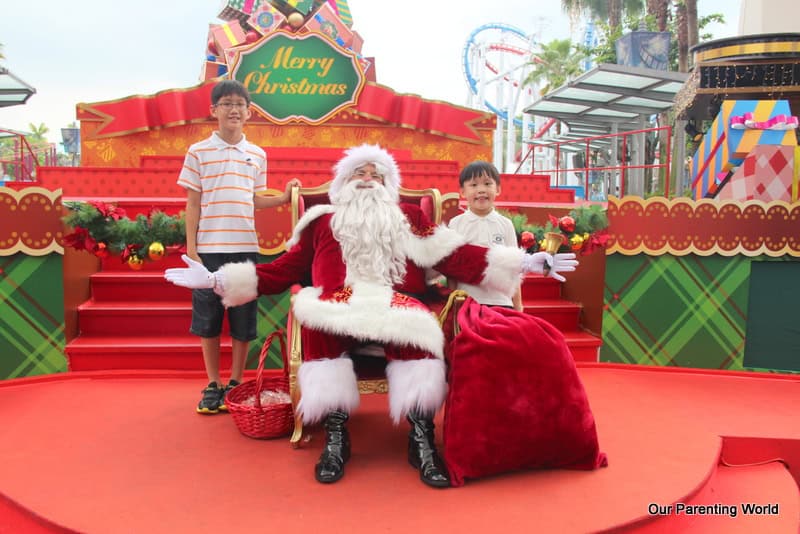 Look who is here? Everyone's favourite Santa Claus is here to greet the visitors and spread the festive joy, don't miss taking photos with all the loveable characters at USS, they are all dressed in a once in a year Christmas clothes/accessories. 
Santa will make his appearance every hourly from 12pm daily. 
2) USS extended opening hours till 9pm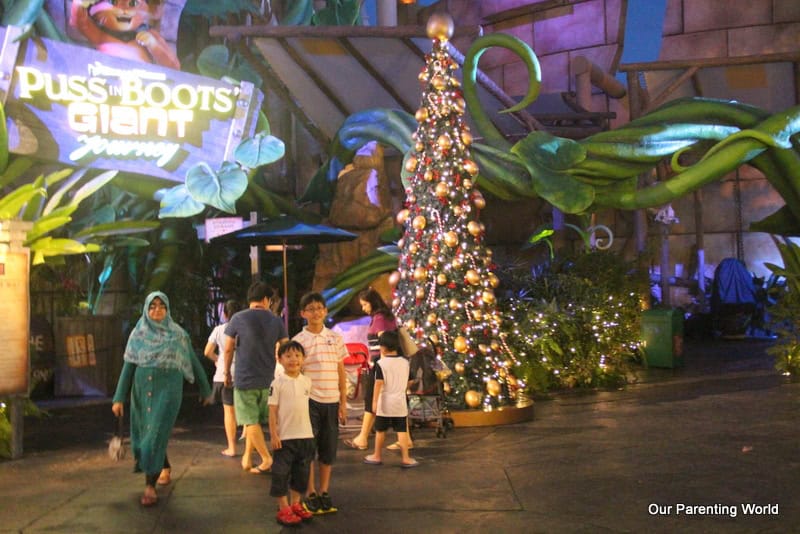 With the extended hours, that means we can have more hours of fun at USS and take as many rides as you like till 9pm.
Try out the new attractions like Puss in Boot's Giant Journey and Battlestar Galactica: HUMAN vs. CYLON roller coasters, these outdoor rides, you can enjoy the thrill from the rides and at the same time immerse in the breathtaking view from the roller coasters both day and night.
3) A Scrooge Christmas Splendour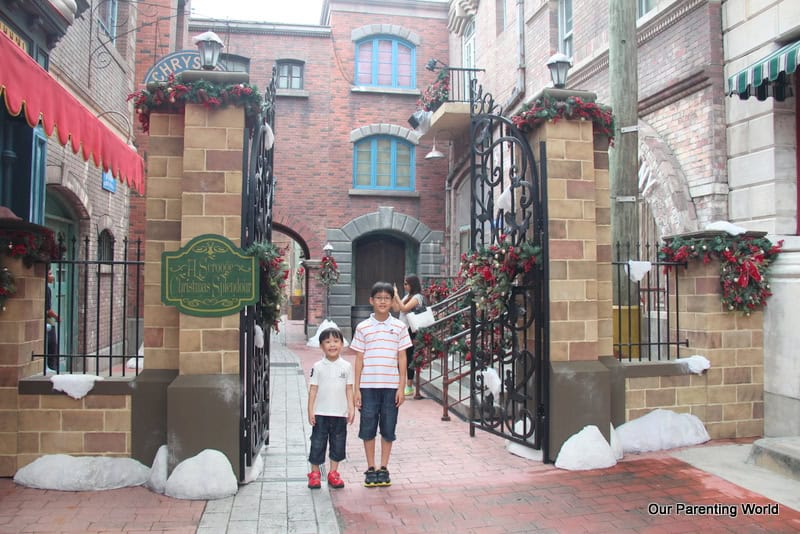 This is USS's new attraction at Sting Alley at 6.45pm where at night it will be transformed into a Victorian Christmas scene from the 19th Century England where you will have the opportunity to see and mingle with Scrooge, his neighbours and Christmas carollers all at Sting Alley. It is a good photo opportunity with these interesting characters.
4) Sesame Street Saves Christmas Show at Pantages Hollywood Theatre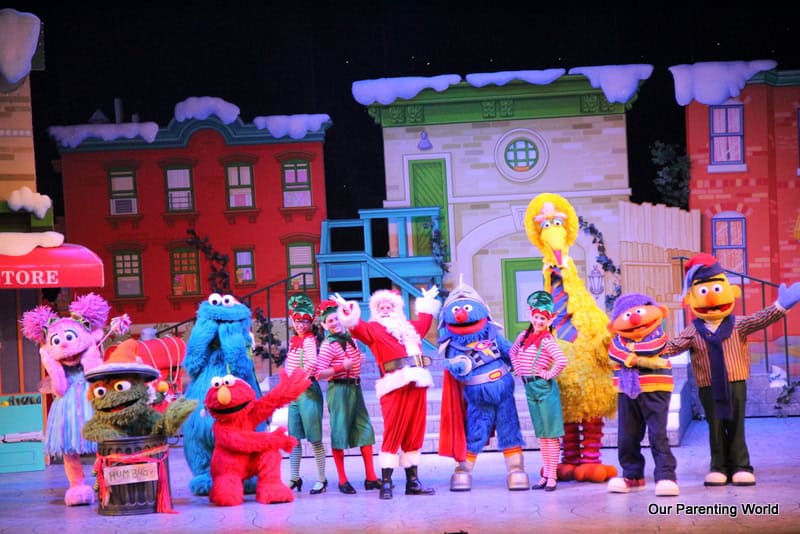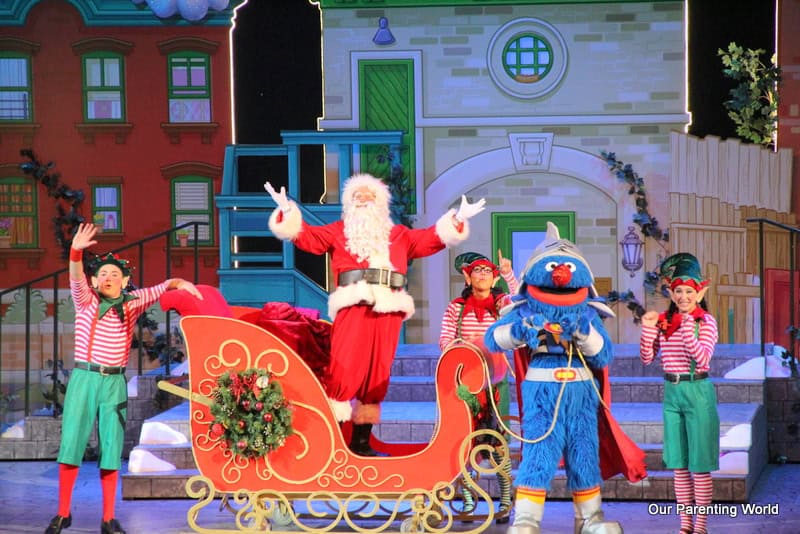 Don't miss this entertaining award winning 2014 IAAPA Brass Ring Award Winner production show at Pantages Hollywood Theatre with showtimes at 11.45am, 2.45pm, 5.40pm and 7.40pm that is suitable for the whole family to enjoy. The story is about Rudolph the Red Nosed Reindeer has fallen sick and is unable to help Santa Claus deliver the presents. Santa is thinking of canceling Christmas all together. What will happen and how would Sesame Street friends save Christmas? Watch the show to find out.
5) A Hollywood Christmas Gift Show at Lagoon Stage at the Hollywood Zone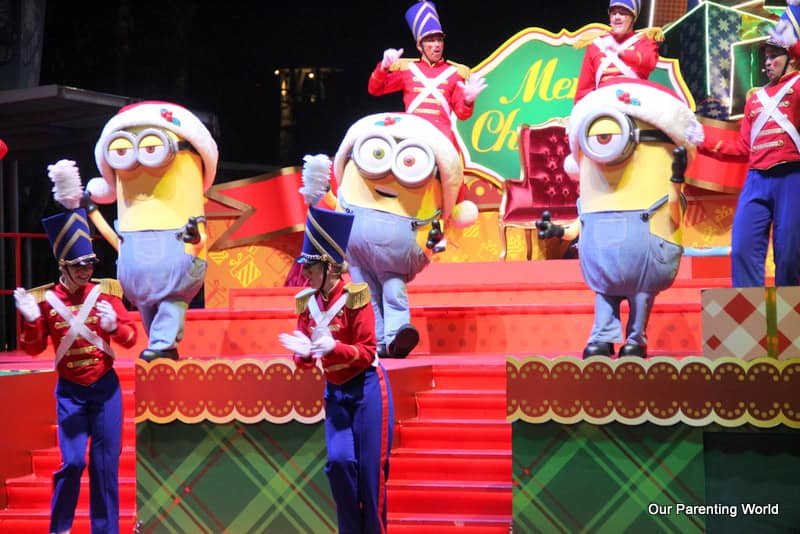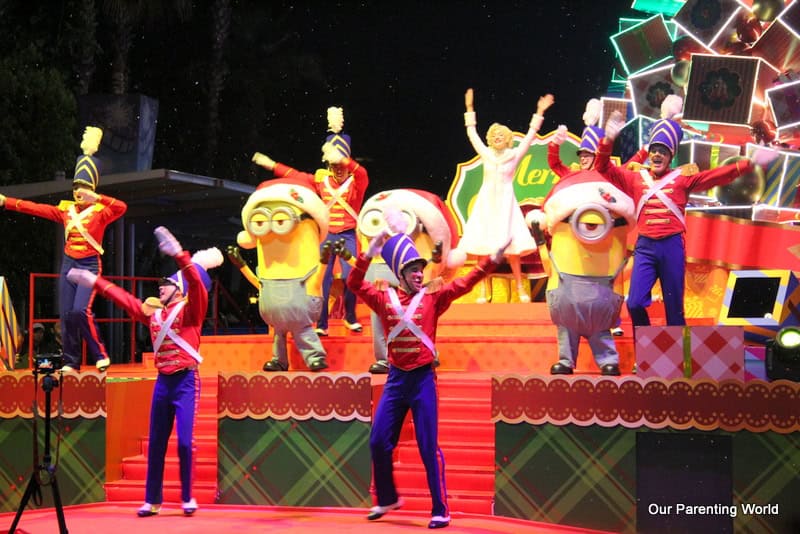 This is an all new show at Lagoon Stage at the Hollywood Zone with showtimes at 6.45pm and 8.55pm daily. Catch your favourite characters from Minions, characters from Madagascar like the Penguins, King Julien and Marilyn Monroe together with the Toy Soldiers where they will begin on a gifting journey to celebrate Christmas.
6) Experience Snowfall at Universal Studio Singapore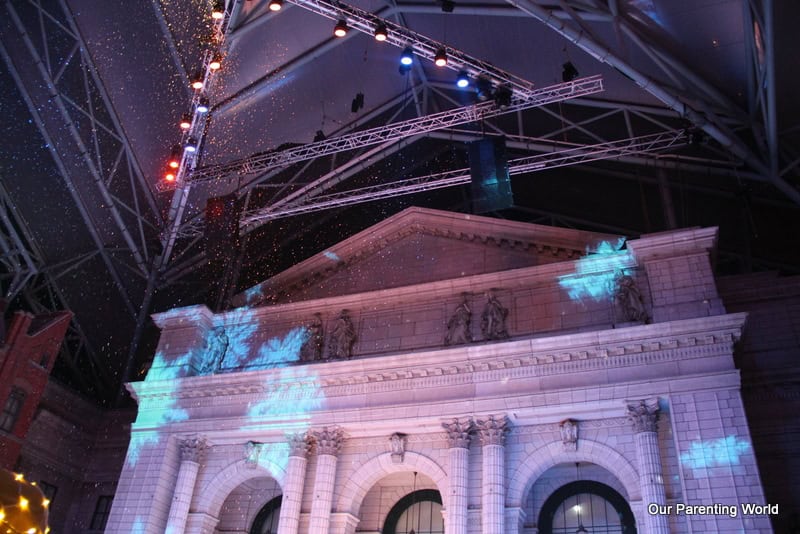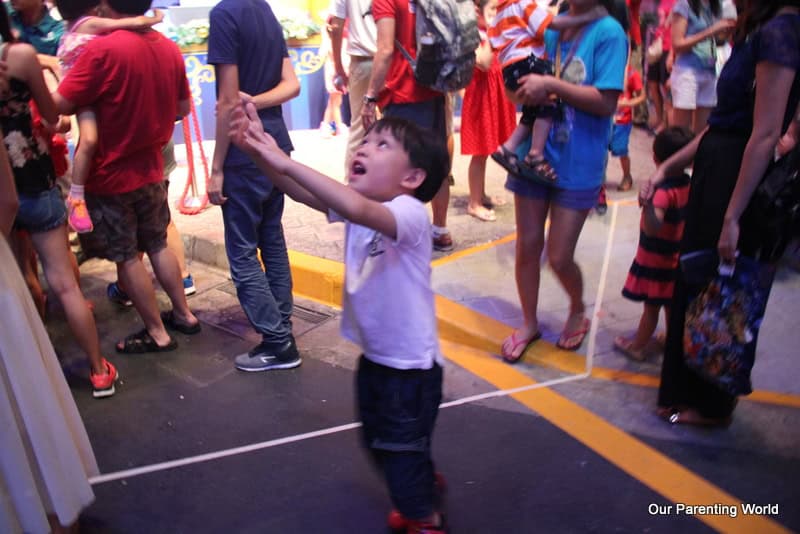 Let it Snow! Enjoy snowfall every hour from 12pm to 9pm along Hollywood Boulevard and New York. Have fun catching the falling show! 
7) Dancing Christmas Lights Show and Winter Tales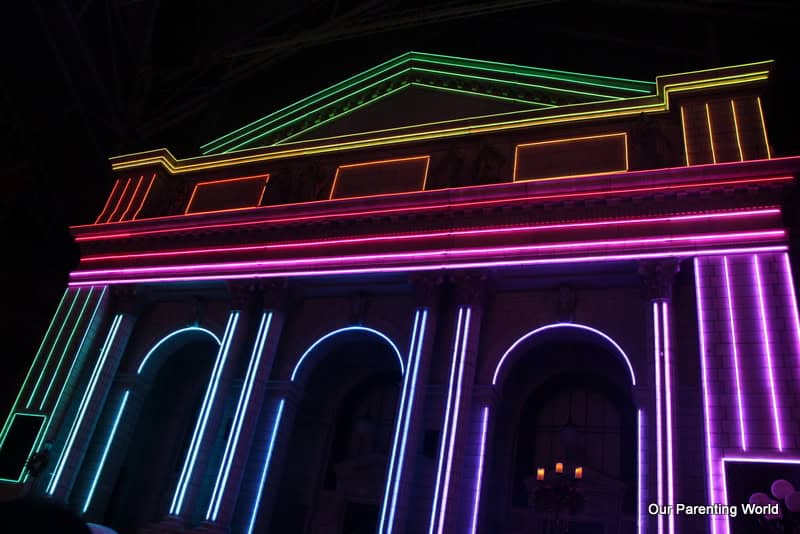 Dancing Christmas Light Show during our time of visit on a Saturday is at 7:10pm and 8:20pm at New York Library where visitors can enjoy the dazzling colourful lights dancing to the music.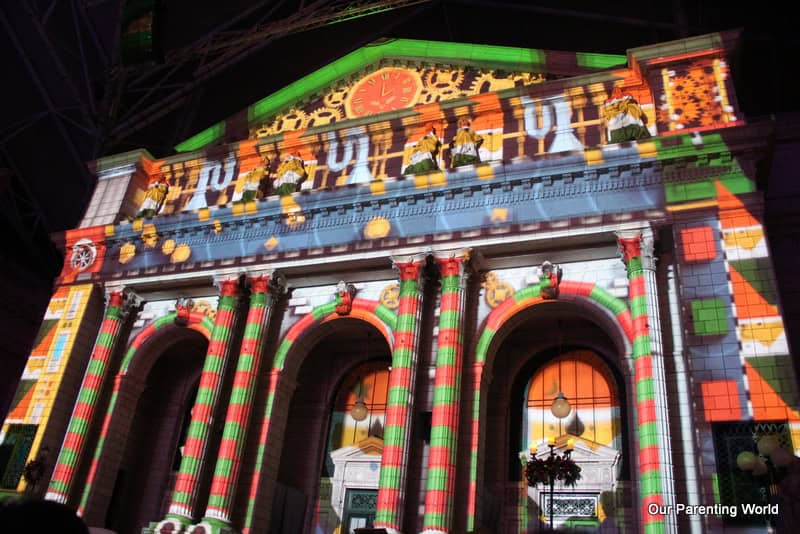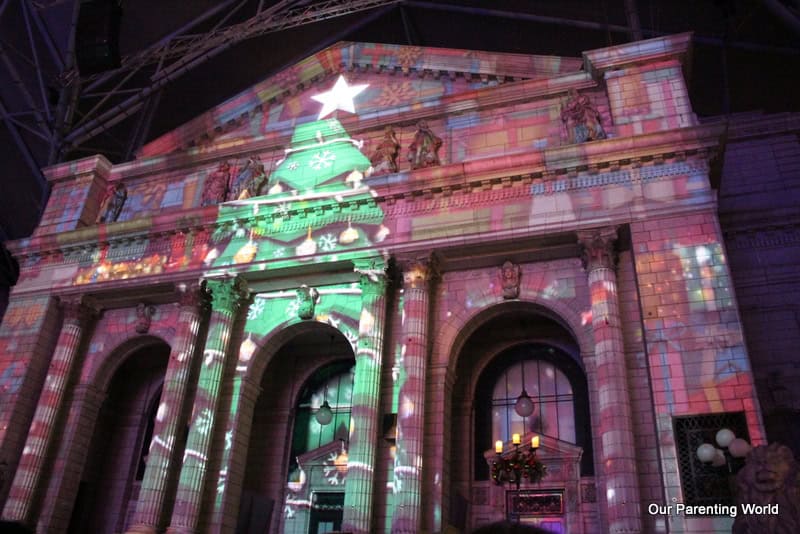 Winter Tales is followed immediately after Dancing Christmas Light Show, showtimes during our time of visit on a Saturday is at 7:10pm and 8:20pm at New York Library. Enjoy the spectacular light shows that tells a story of a Wintry Christmas.
8) Fairytale Remix Show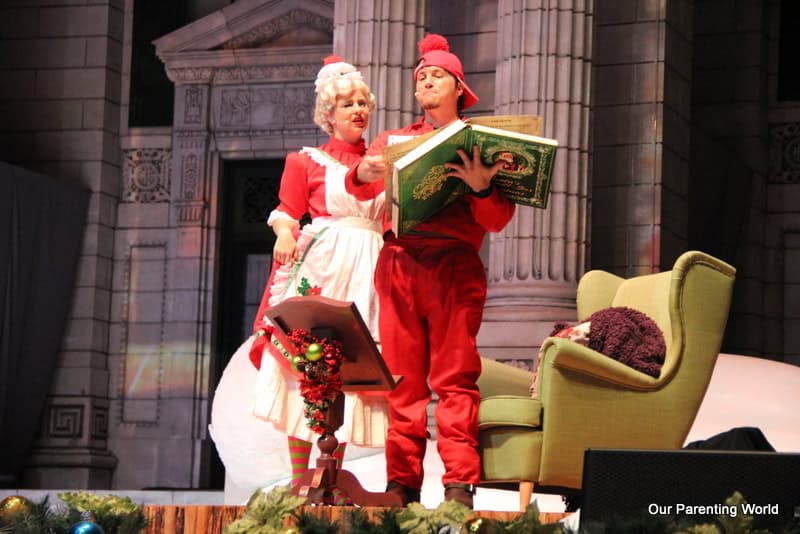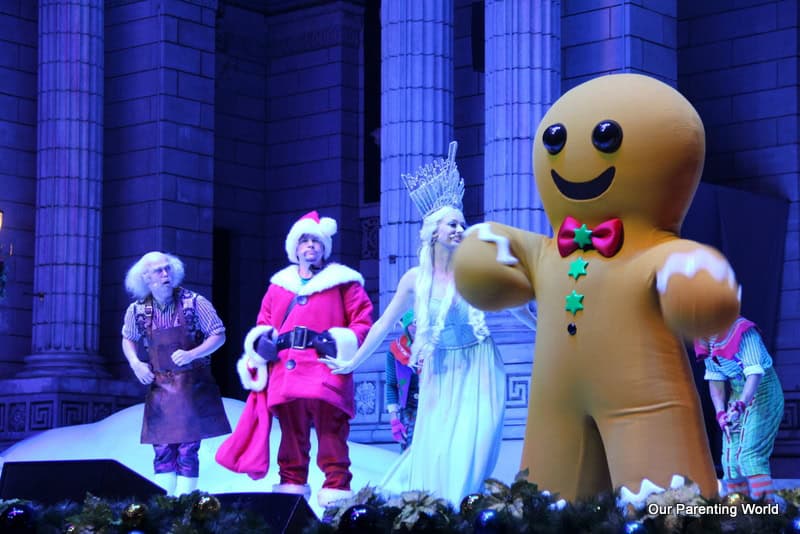 Fairytale Remix Show performing at New York Public Library with showtimes at 7.20pm and 8.30pm. This is an all new show with USS's very own All-Star cast including Santa Claus, Snow Queen, Frosty The Snowman, Little Match Girl, Elves and the Shoemaker, Scrooge, Toy Soldiers and Gingerbread Man. Visitors can look forward to an unique song and dance performances by its All-Star cast.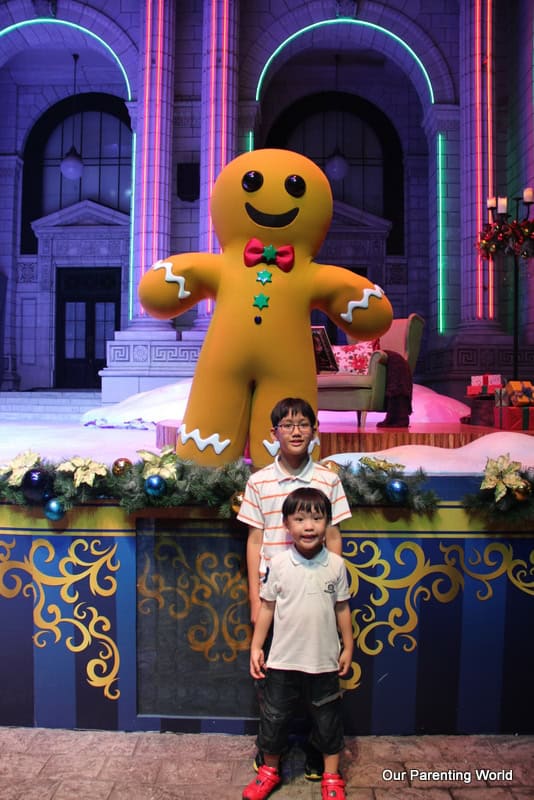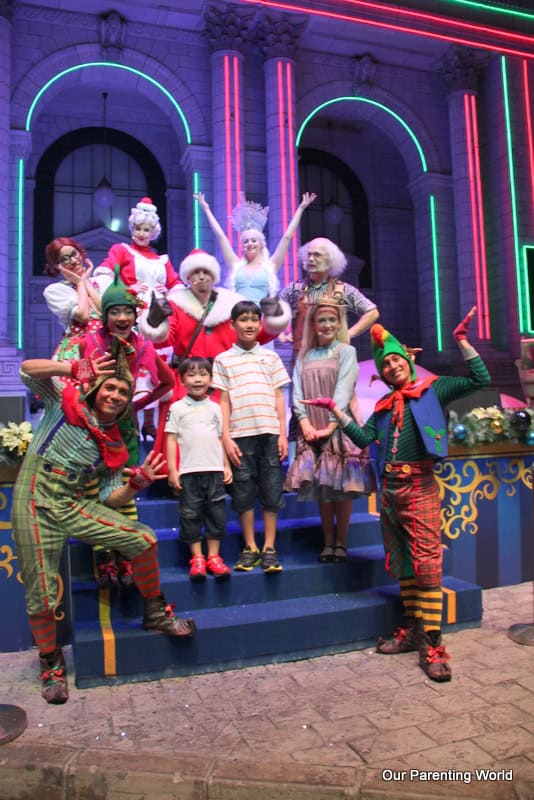 Visitors will have an opportunity to take photos with their All-Star cast immediately after the show.
Do check out USS's schedule on the day of your visit for the actual show times for all its shows and meet and greet sessions. 
9) Christmas Fireworks Spectacular at Hollywood Lake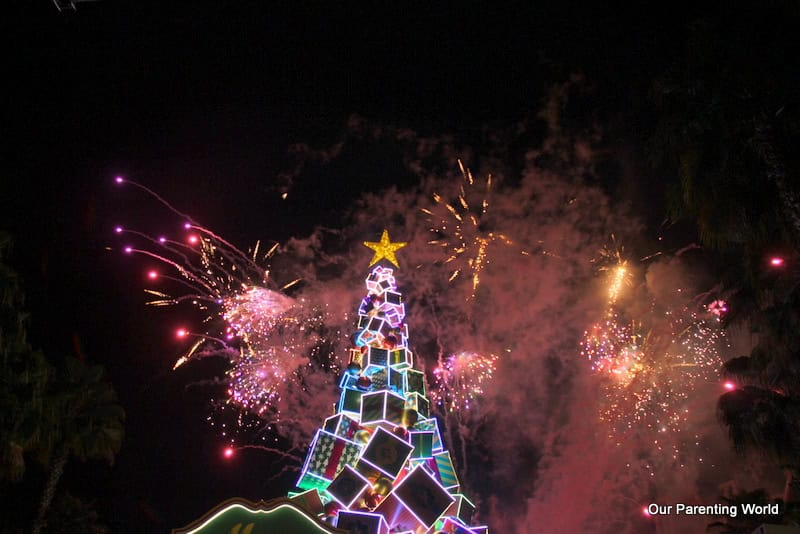 Enjoy a colourful spectacular Fireworks show accompanied with festive musical score and pyrotechnics at Hollywood Lake on selected days on 12, 19 to 29 December 2015. On the day of our visit on a Saturday, the firework show started at 9.30pm. Please check USS's schedule for the actual timing of the firework show when planning your visit.
10) Christmas Festive Decorations at USS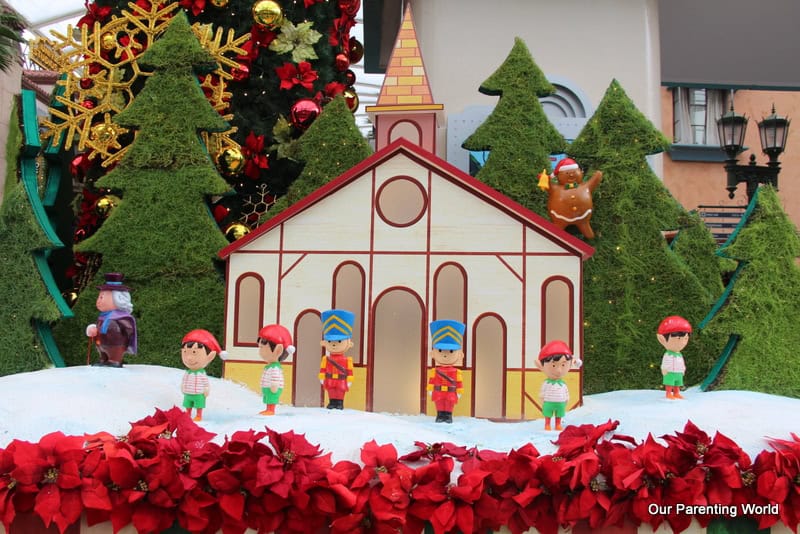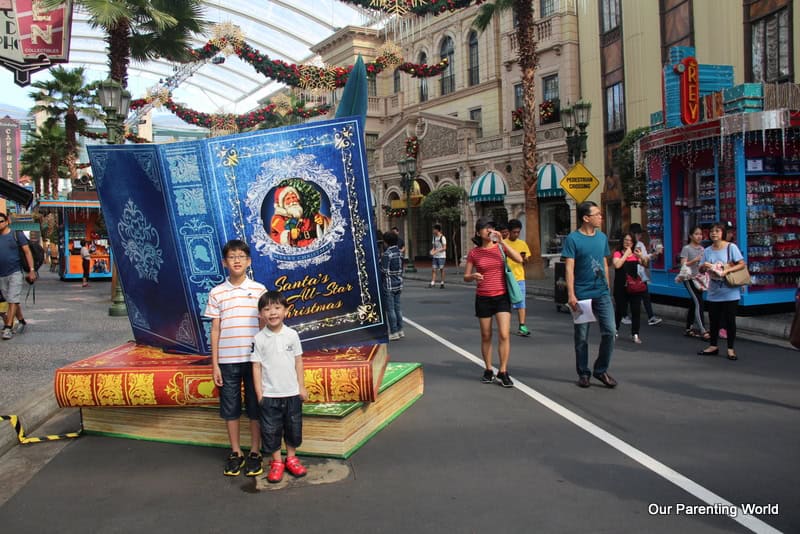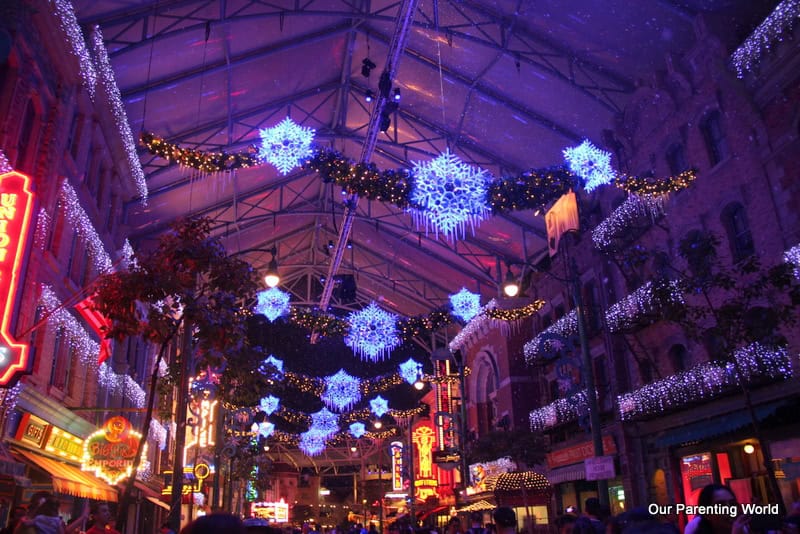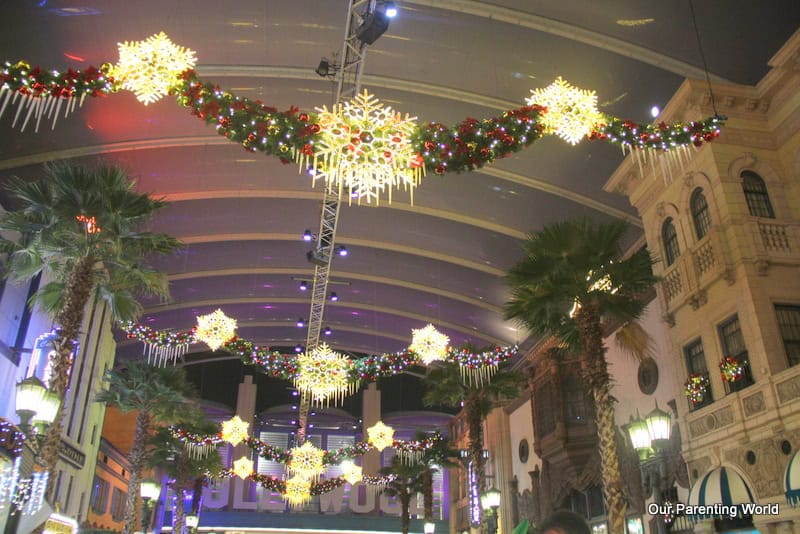 Immerse and soak in the Christmas mood and festive joy at USS when you are there either during the day or at night. Lots of photo opportunities with all the beautiful and dazzling festive decorations.
11) Christmas Market at Resorts World Sentosa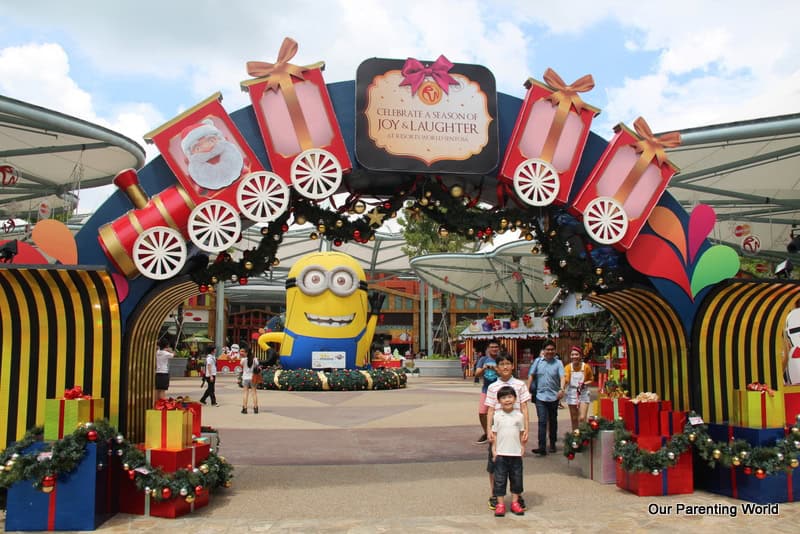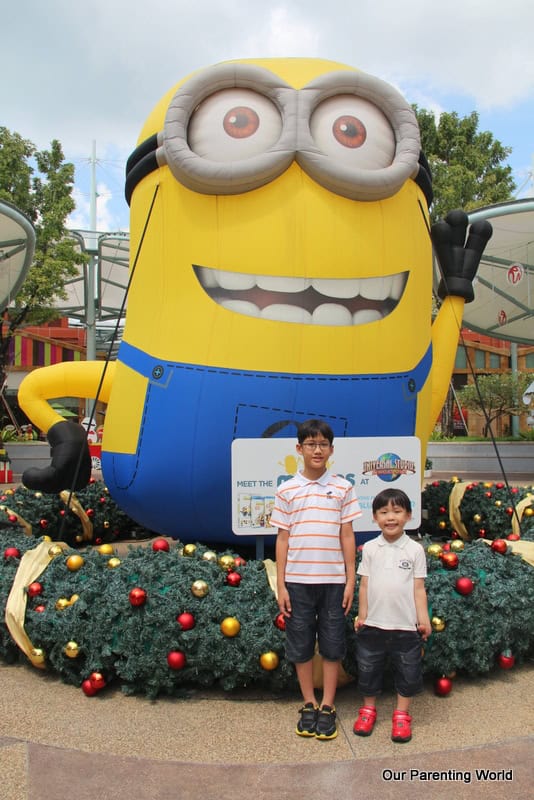 Check out the Christmas market located just outside of USS near Malaysian Food Street from now till 3 January 2016 where you can indulge in shopping for Christmas gifts and or try out the tasty festive goodies at the market.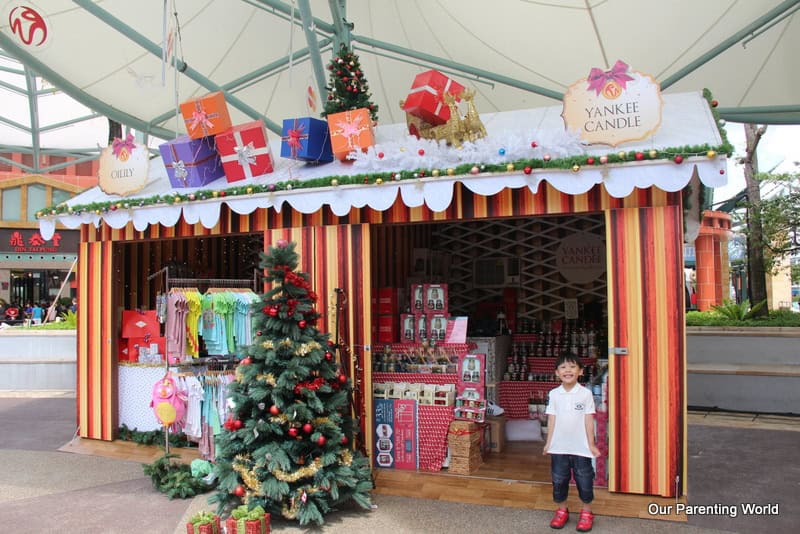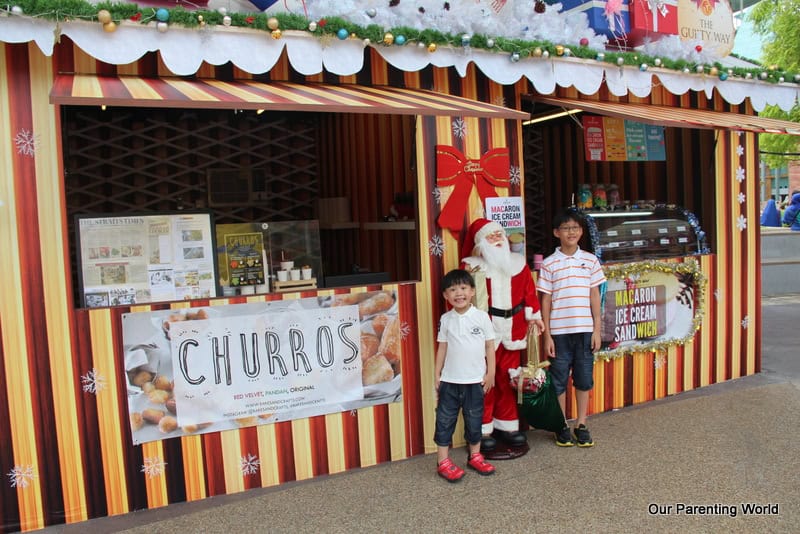 Visitors to the Christmas Market can experience the European tradition of winter markets in Singapore with 10 specialty stores decorated with colourful Christmas decorations. Feel the Christmas atmosphere and take lots of pictures.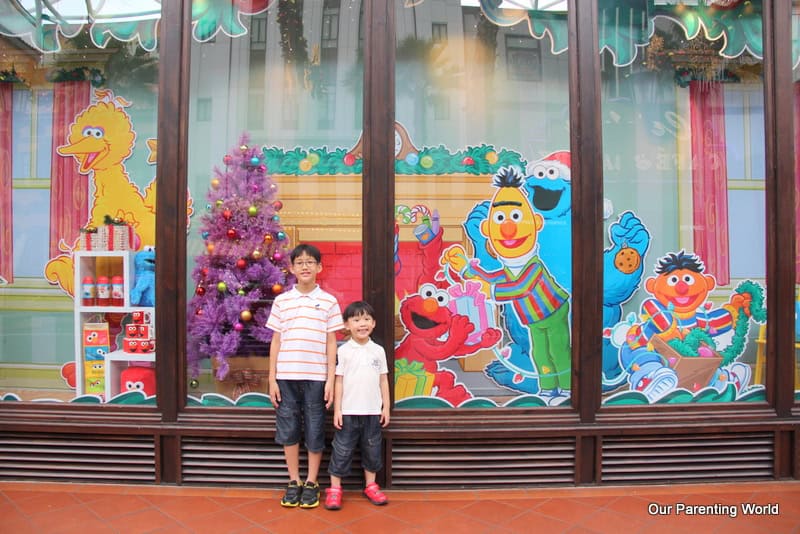 Additional Information
Universal Studios Singapore (USS) Santa's All-Star Christmas 2015 from 1 December 2015 to 3 January 2016. Opening hours from 10am to 9pm except on 31 December 2015, Christmas programme will end at 7pm. 
Please take note that some timing of the shows will change depending on the day you visit USS, please refer to USS's schedule for its latest timings. 
Universal Studios Singapore Santa's All-Star Christmas 2015 Promotions
Ticket Type
Adult
(Ages 13 to 59)
Child
(Ages 4 to 12)
Senior
(Ages 60 and above)

One-Day Pass

S$74

S$54

S$36
Santa's All-Star Christmas 2015 After 5pm Admission
After 5pm Admission (for purchase in Singapore only)
Adult

S$48

Child

S$38
For more information on USS timings, promotions and other information, please click HERE.