Our Parenting World, Gor Gor and Di Di visited the Omni-Theatre at Science Centre Singapore and being movie buffs, they are curious of what Omni-Theatre has to offer.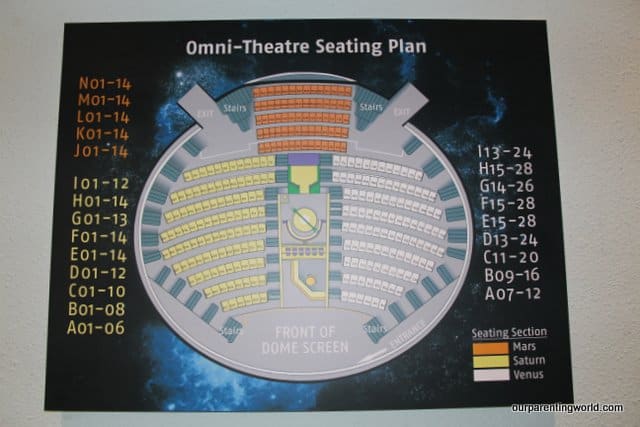 About Omni-Theatre:
It is Singapore's only IMAX dome theatre established in 1987. The theatre is equipped with state-of-the-art IMAX technology which delivers the world's most immersive experience. This is made possible through the combination of specially-designed facilities (5-storey dome screen, seating configuration, digital sound system) and quality large format films (15perf/70mm). The theatre has 248 seats and aims to provide the best giant screen experience for everyone!
Currently there are three shows showing at Omni-Theatre, they are as follows:
1) Animalopolis
2) To The Limit
3) Titans of the Ice Age
Please click HERE to read about the three shows and the schedule of its showtimes.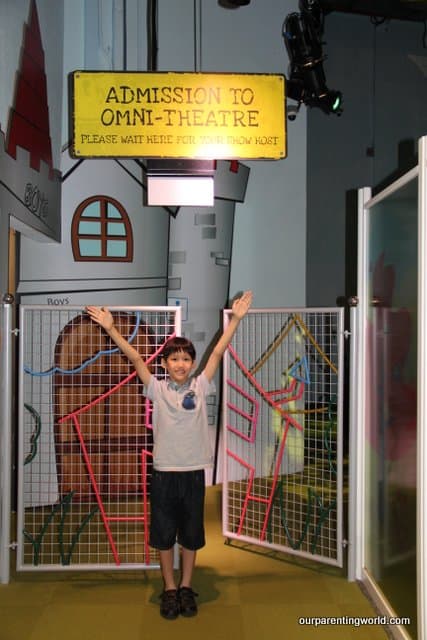 "It's time to catch the show and we chose to watch "Titans of the Ice Age."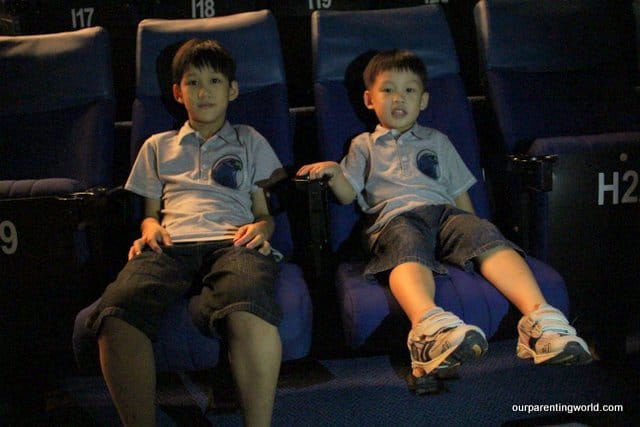 "The screen is so huge and the seats are so comfortable!"
Our Parenting World team find the whole viewing experience is so spectacular and you feel like you are there, taking part in the movie as the screen unfolds around you. The view is simply breath taking. 
The show we are watching is "Titans of the Ice Age", an educating 40 minutes experience where we are transported to the beautiful and frozen landscapes of North America, Europe and Asia ten thousand years before modern civilization. Featuring animals like saber-toothed cats and giant sloths to the iconic mammoths which are brought to life with realistic computer-generated imagery. 
The Singapore Omni-Theatre is housed in the same building as KidsSTOP. Do visit this one stop fun wonderland with your children if you are at venue. Please click HERE to read about our fun experiences at KidsSTOP.