Image Credited to Viu
Viu, a leading pan-regional OTT multi-screen video service by PCCW Media Group, announced that it is expanding its extensive range of premium Korean, Hong Kong, Japanese and Thai entertainment with the launch of a new kids' animation content category for two to eight-year-olds. 
With its expanded foray into kids' programming, Viu will provide even more value to its members, especially those with young children, as a one-stop entertainment platform by bringing popular kids' content that the whole family can enjoy.
Anson Tan, General Manager of Viu Singapore shared that "It has become a worrying trend on how kids today engage with online content. With our newly-added family-friendly content for kids, we hope to give parents peace of mind and convenience with features such as unlimited downloads* for convenient offline viewing anytime, anywhere. By making all our kids content downloadable*, parents just need to save their children's favourite animation shows onto their mobile devices before leaving home for around-the-clock entertainment while on-the-go."
Viu will be releasing a variety of popular Asian and Western animations onto its platform, with more titles to be added frequently in subsequent months.
Among the top choice selections that are sure to delight both kids and their parents are China's 'Hello! Punebela', Korea's 'Baby Shark Remixes', 'Rainbow Ruby' and 'Robocar Poli', and 'Ready Jet Go!' and 'Zou' from the United States and France respectively. While all animation comes with English audio, Mandarin audio and English subtitles will be made available for selected show titles at a later date.
With the option to project content from the small screen to the big screen by casting videos from their mobile devices onto TV displays via Apple Airplay or Google Chromecast*, parents can keep kids entertained with their favourite content on mobile devices while on-the-go and enjoy a seamless watching experience on TV** when at home.
From popular dramas for mom to the latest movies and variety shows for dad, there is now something for everyone in the family, even the little ones, to enjoy on Viu with the addition of popular edutainment animation that provides engaged learning, encourages imagination, and teaches important values and life skills for kids.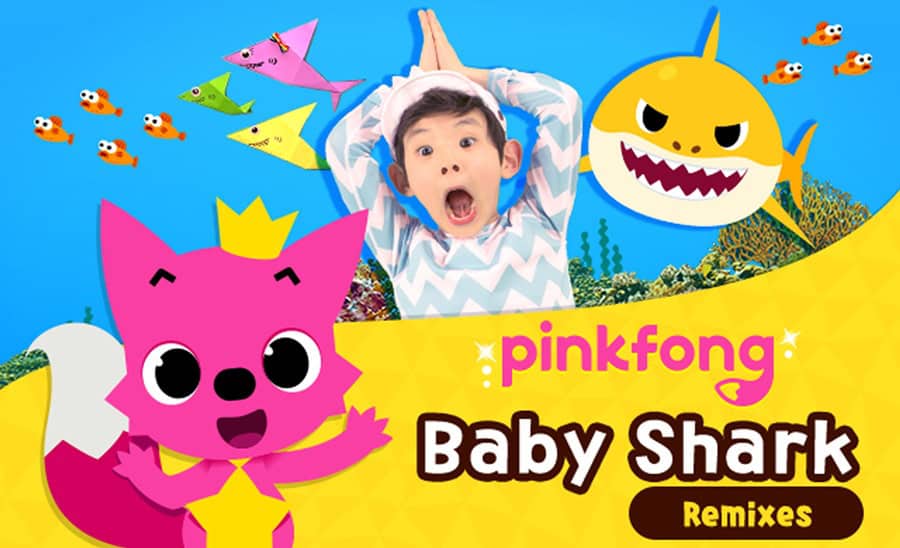 Image Credited to Viu
World-famous Korean nursery song, 'Baby Shark', the viral sensation produced by Pinkfong which has since received over a billion views worldwide, will land on Viu this month with 'Baby Shark Remixes'. Kids and their families can look forward to catching the highly addictive and upbeat song in various remixes.
'Hello! Punebula' is a Chinese animation that tells the story of Alien Boy Tata who descended on Earth to receive his graduating report, together with his pet Qtee. As a super scholar, Alien Boy Tata travels through time exploring Earth's prehistoric civilization using human technology.
From the other side of the globe comes US animated series 'Ready Jet Go!', which follows the exciting journey of two neighborhood kids, Sean and Sydney, as they embark on great adventures and explore the solar system with their new-found friend Jet Propulsion, whose family members are aliens!
Kids will also be entertained by French animation 'Zou', about a five-year old zebra that lives in a town inhibited only by zebras. An imaginative and inquisitive foal, follow Zou on his coming-of-age journey to becoming his own "person".
Viu service is available free to all users. For a small monthly fee of $5.98/mth (U.P.$6.98/mth) via Viu in-app purchase or $4.90/mth via Singtel Cast with a 12-mth contract, Viu users* will enjoy exclusive features such as unlimited downloads, access to all content, priority viewing**, full HD and a seamless experience from mobile to TV**.
*Available for Viu paid subscribers only
**Selected titles only 
The service can be accessed via Viu app (available for free on App Store and Google Play) on connected devices, e.g. smartphones and tablets, as well as on web by logging into www.viu.com.