Fans of Dinosaurs, the highly-anticipated Walking With Dinosaurs – The Live Experience has arrived in Singapore and now roaming at the Singapore Indoor Stadium from 29 August to 8 September 2019!
The show is based on the critically acclaimed, award-winning BBC Television Documentary Series of the same name that followed the lives of dinosaurs from their beginning and to their eventual decline during the Cretaceous period. The popular show is watched by more than 9 million people in more than 250 cities around the world and now you can catch them live on stage!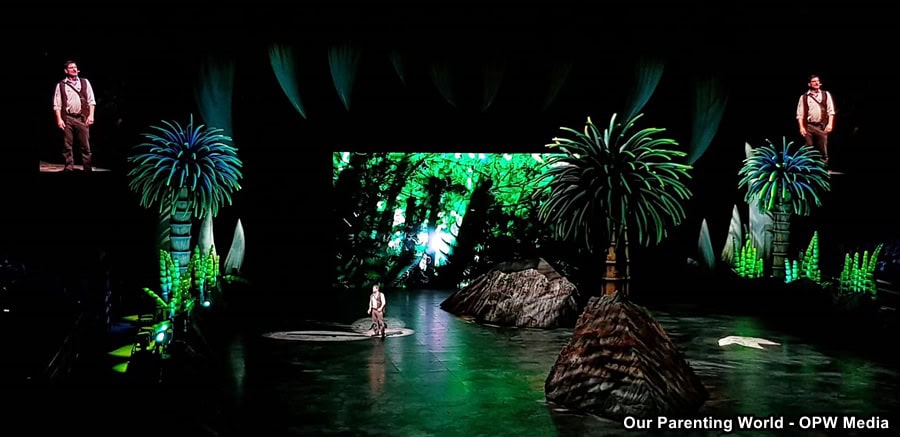 Walking With Dinosaurs is hosted and narrated by a fictional palaeontologist, Huxley who will bring audience on an exciting journey into the world of Dinosaurs, to discover and learn more about these fantastic creatures that once roamed on earth millions of years ago.
Through Huxley's guide, we get to understand and know more about the various time periods of the Dinosaurs which we find it both interesting and informative especially for huge Dinosaurs fans like us.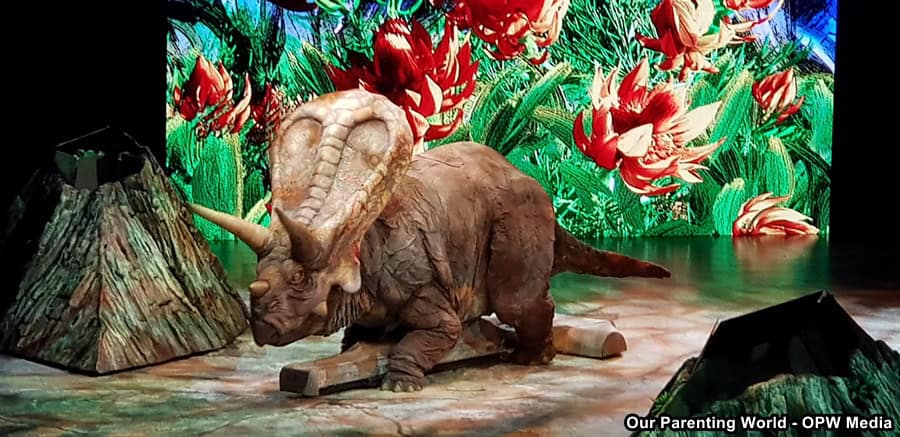 The entire production cost $20 million to stage, be prepared to be amazed and thrilled to see 18 life-size Dinosaurs coming to live! The Dinosaurs are so life-like, they look so real, each of these Dinosaur is controlled by world class performers using sophisticated animatronics and physical puppetry. It took a team of 50 a year to build the production consisting of engineers, fabricators, skin makers, artists, painters and animatronic experts.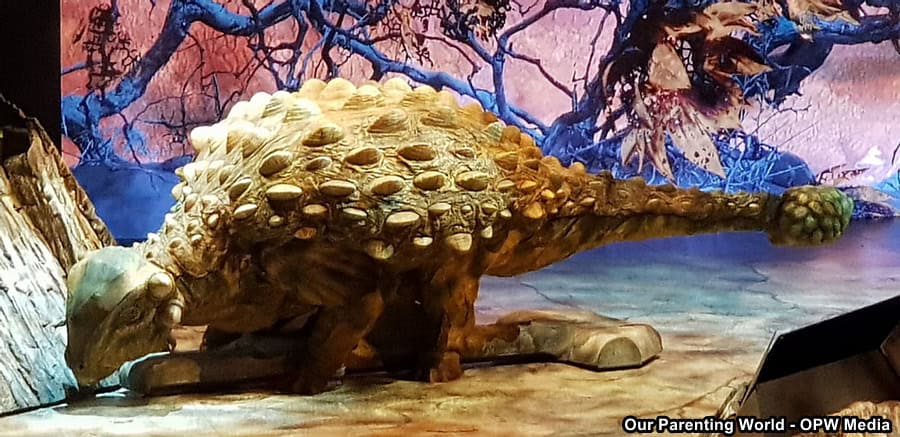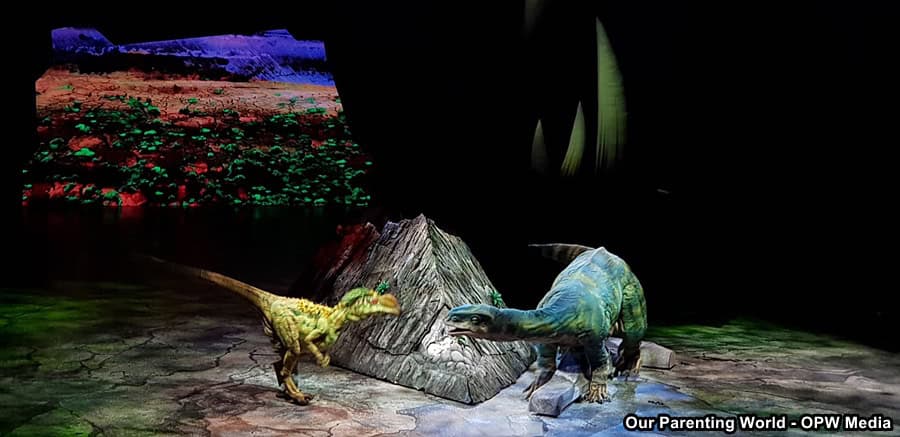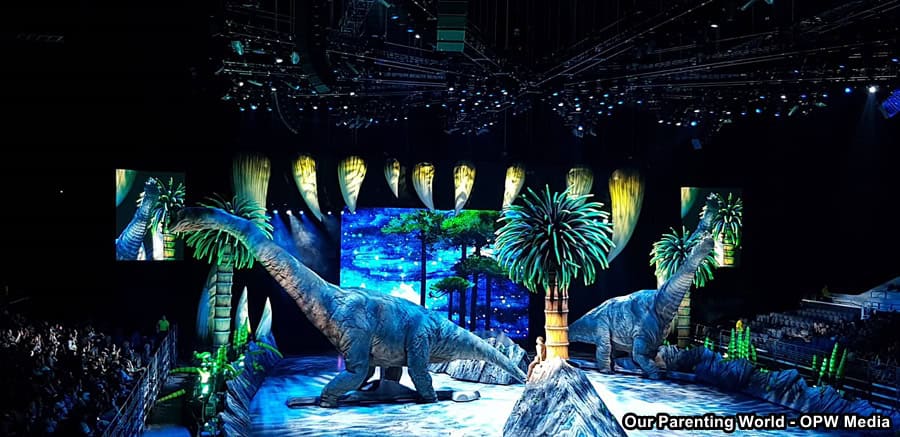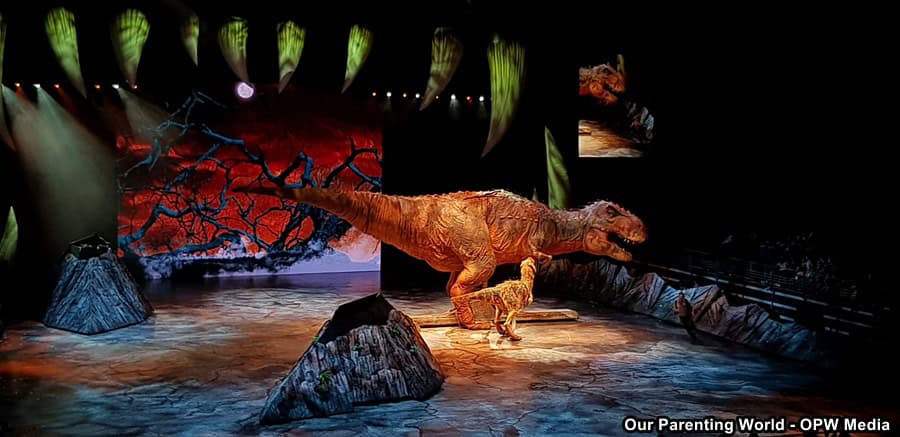 Audience can look forward to see nine species represented from 200-million-year reign of the dinosaurs including Tyrannosaurus Rex (T-Rex), Plateosaurus and Liliensternus from the Triassic period, the Stegosaurus and Allosaurus from the Jurassic period and Torosaurus and Utahraptor from the Cretaceous period. The largest of them is the Brachiosaurus standing at 11 meters tall and 17 meters from nose to tail. It is a treat for us seeing the Dinosaurs right at our very own eyes, complete with impressive sounds, stunning lighting effects and spectacular backgrounds.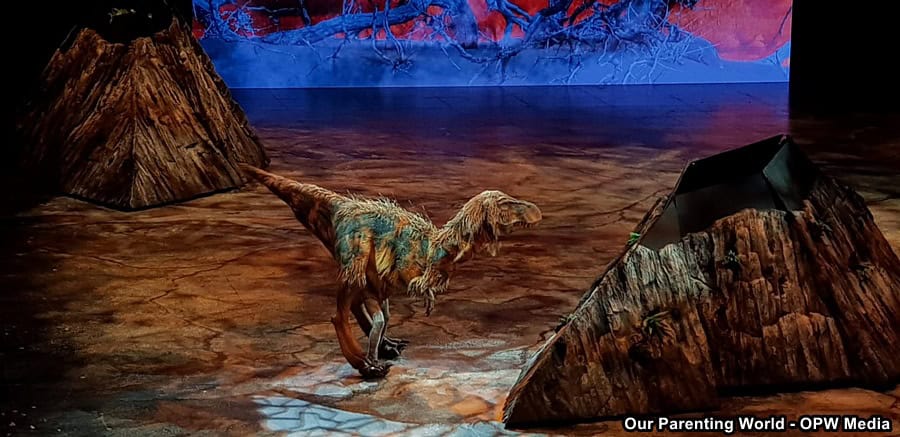 Look who's here! It is Baby T, audience simply adore the cheeky Baby T, he likes to wander off and explore on his own. He often gets into trouble, his over protective mother will come to rescue him. The show is not just about showing the different Dinosaurs, it also goes deeper to explore the relationships and familial bonds like between Mother and Baby T.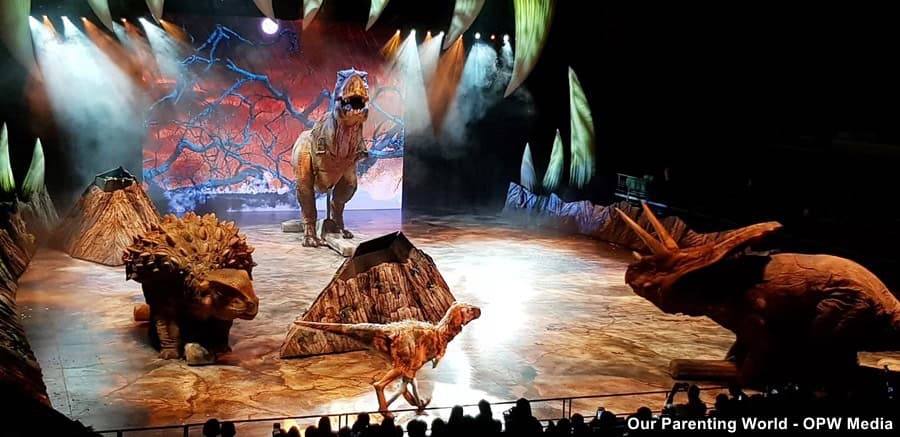 Fighting scenes among the Dinosaurs are portrayed in the show and audience can see how the Dinosaurs attacked and fended off their predators.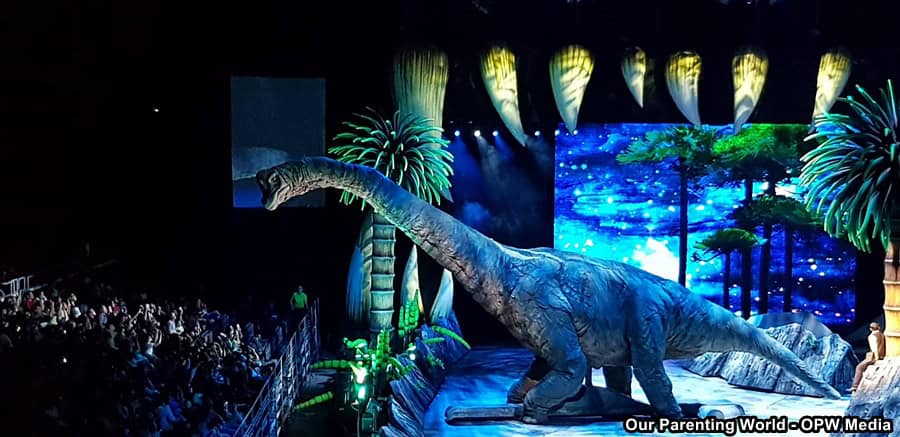 There are times during the show where the Dinosaurs will come up closer and interact with the audience. Many were seen reaching out their hands to "touch" the Dinosaurs as they come closer.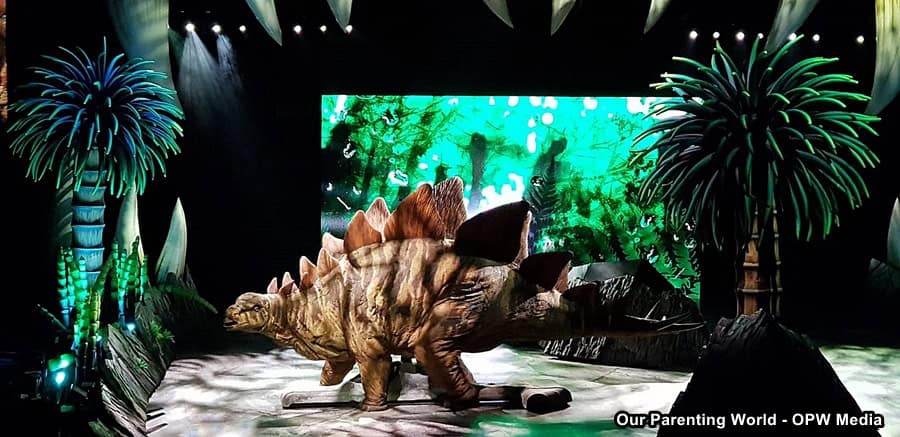 The must see, award winning live arena experience, Walking With Dinosaurs – The Live Experience is currently performing at Singapore Indoor Stadium till 8 September! Come and walk with the Dinosaurs, it is a memorable experience not to be missed, hurry, book your tickets now! 
WALKING WITH DINOSAURS – THE LIVE EXPERIENCE
Show Date:
 29 August to 8 September 2019
Venue: Singapore Indoor Stadium
PERFORMANCE TIMES:             
Tuesday – Friday: 7:00pm
Saturday – Sunday: 10:30am, 2:30pm and 6:30pm 
Approx. 1 hour 40 mins (including 20 mins interval)
TICKET PRICE:                          
From $78 (*excludes the $4 booking fee per ticket)
BOOKINGS:
INTERNET:  www.sportshubtix.sg
PHONE: +65 3158 7888
For more information, please visit www.dinosaurlive.com