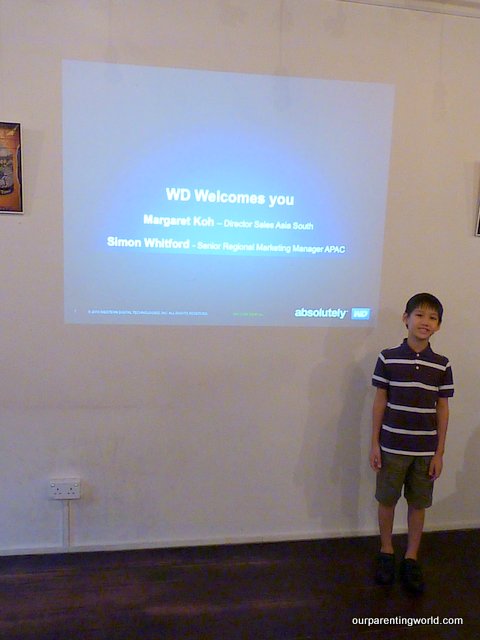 Our Parenting World team and Gor Gor were invited to WD (Western Digital) event where WD executives will introduce and demonstrate the new cloud storage solution that can be set up with ease at home and can even be accessed remotely from another part of the world. 
The event was held at Group Therapy at 49 Duxton Road, Singapore 089513. Group Therapy is a cafe that serves good food and drinks housed within a cosy restored shophouse.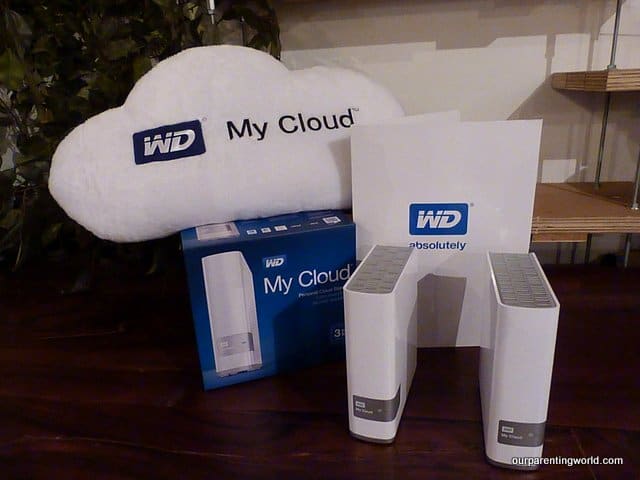 WD is a leader in innovative storage solutions. It has made the cloud personal by introducing a new storage solution for casual users to store all of their digital assets – photos, videos, music, and all other important documents – in the cloud.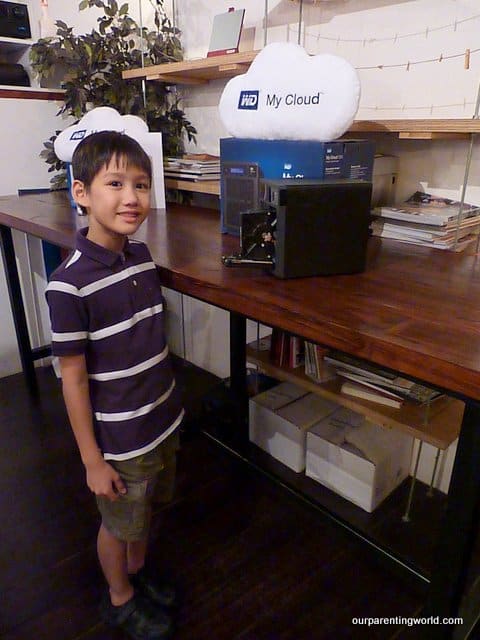 Gor Gor is quite good with digital technology despite his young age and he is very excited to find out more about the new Cloud solutions.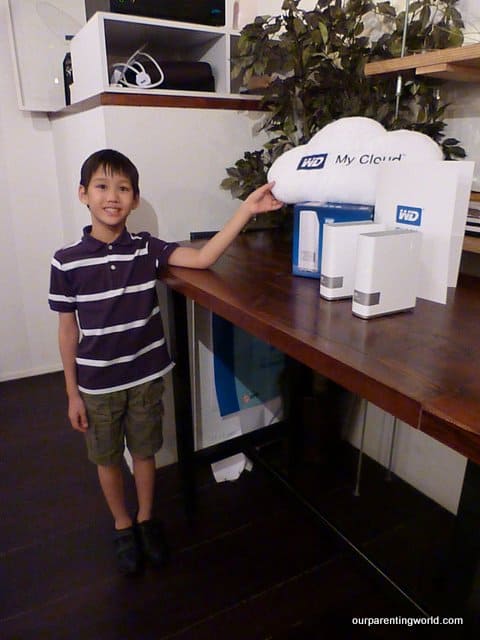 These are the new My Cloud™ and it provides a complete solution to consumers where they can save, access and share all their photos, videos and files from any device, anytime easily and best of all without sacrificing their privacy.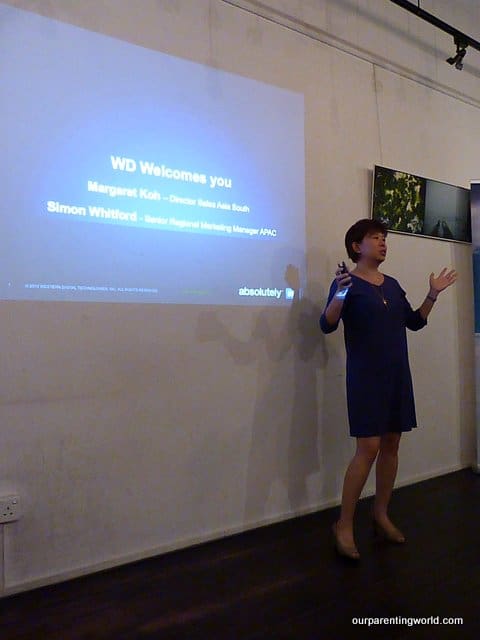 Margaret Koh, Director of Sales, Asia South started the talk by introducing the latest WD's personal cloud offerings.
Simon Whitford, Senior Regional Marketing Manager, APAC Branded Marketing went on to elaborate more on WD's range of storage offerings for users and also did a hands on demonstration to help us understand better how to use the new My Cloud. 
Our Parenting World team and Gor Gor would like to thank the kind and lovely organisers and WD (Western Digital) for inviting us. We are very excited to try out the new My Cloud solution. Thumbs up to WD for coming up with My Cloud solution which is very useful for us as we are constantly writing and blogging in our website and we have tons of photos and information that we need to file, store and retrieve whenever needed.

More about WD, it is a leader in storage solutions which has made the cloud personal with its introduction of its new My Cloud solution. My Cloud is a complete storage solution for users to organise, centralise, and secure all of their digital assets which include their photos, videos, and music collections in at home and be able to access them from any device, from anywhere in the world by simply connecting a My Cloud personal cloud drive to the Internet, consumers get to access anywhere with any device access they can get from the public cloud, without having to pay monthly fees or giving up control of their personal data.
My Cloud is available in Singapore from select retailers in capacities of 2 TB, 3 TB, and 4 TB. For mobile users to access My Cloud, the My Cloud mobile app is currently available for download from the App Store and Google Play.