Gor Gor is doing well in school. He has been scoring full marks for his weekly spelling test and he brought back his first test results. He scored full marks, 50/50 completed in 45 mins.
Well done Gor Gor, we are very proud of you, please continue to work hard.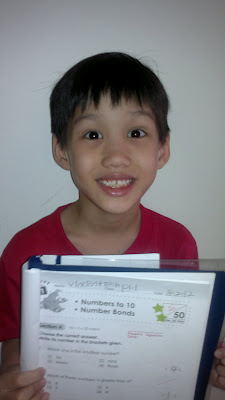 Gor Gor showing his 50/50 full marks for his first test. Keep up the good work !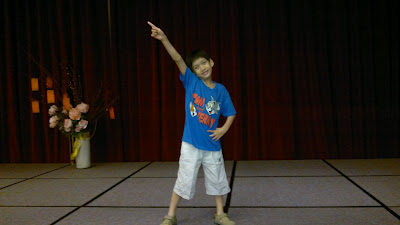 Gor Gor celebrating his success with an impromptu dance.