Many of us are familiar with The Original Sembawang White Beehoon, a uniquely homely dish that was developed by their founder, Mr Tay. The popular white beehoon has grown to a chain of restaurants known as White Restaurant. 
The restaurant has five outlets in Singapore and it has recently opened their very first outlet in town at Suntec City, Basement One that is set to excite both fans and foodies with its signature dishes and the limited time offering –  the highly raved Mala White Beehoon available exclusively for the new outlet.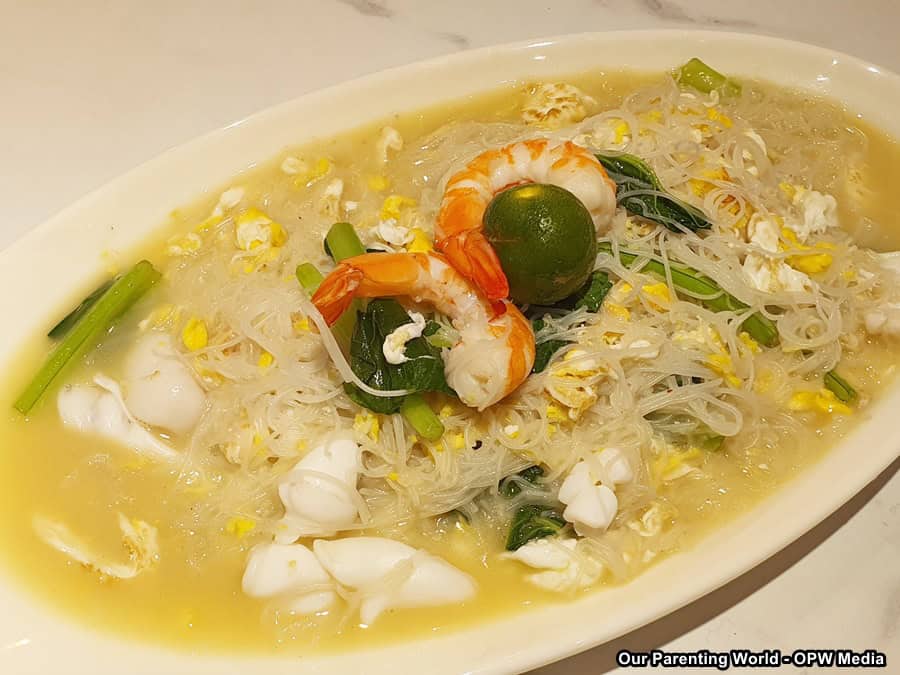 The Original Sembawang White Beehoon available in $7 (S) and $12 (M)
This is the signature dish that comes with delicious, silky beehoon soaked in thick flavourful broth and filled with generous amount of ingredients.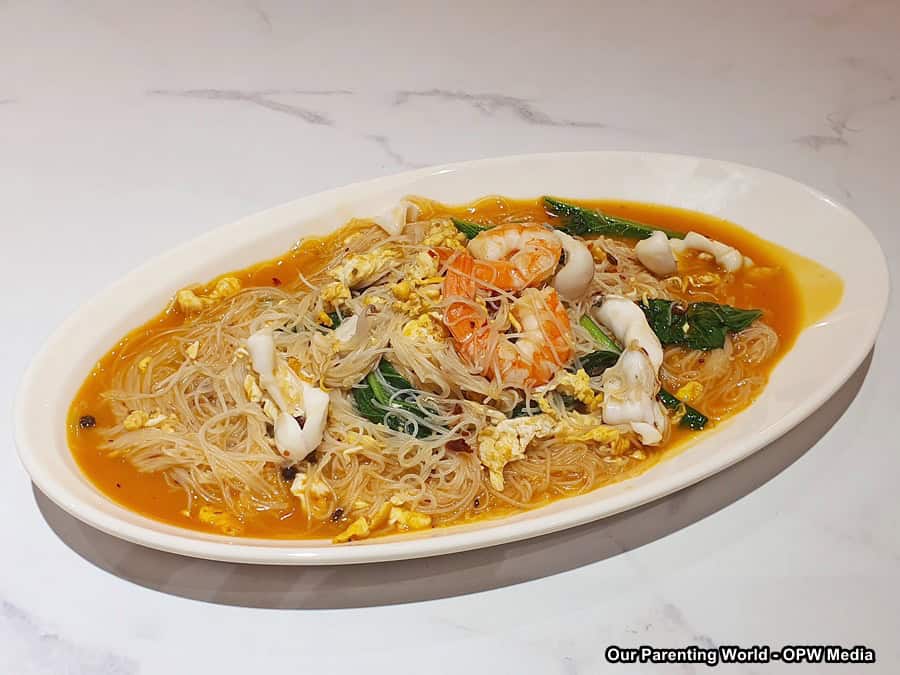 Mala White Beehoon at $9.80 (S), $18.80 (M)
Mala fans, this dish is exclusive to Suntec City's outlet and is available for a limited time till 31 December 2019. This mala version is cooked using the same signature white beehoon stock infused with its very own mala recipe. If you like spicy food, you will enjoy this intense fiery delightful beehoon dish.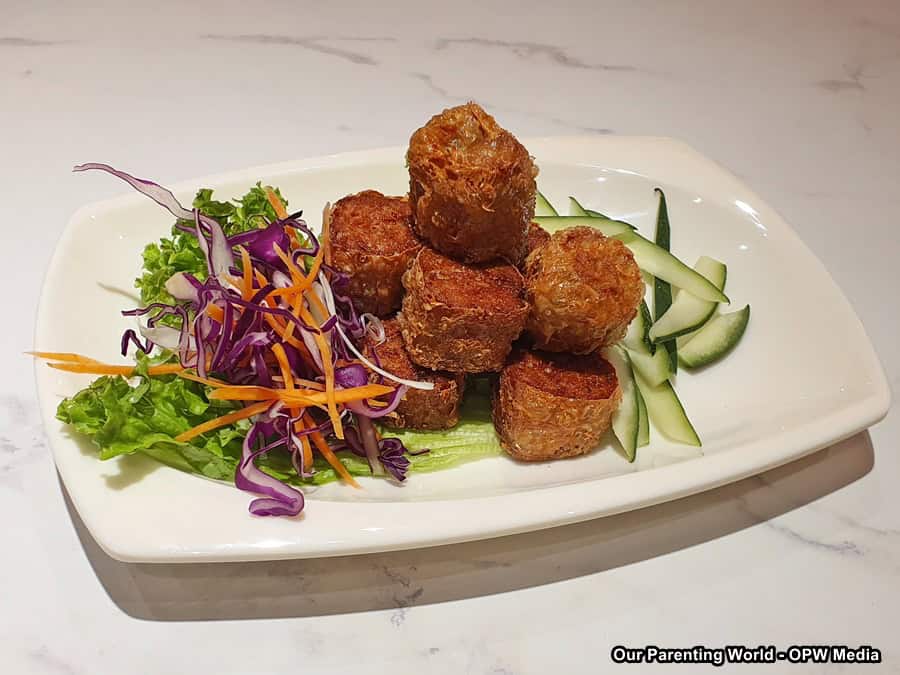 Signature Meat and Seafood Roll at $13.80 (S)
We really enjoy this deep fried Meat and Seafood Roll that is so crispy on the outside and the inside is filled with tasty chunky meat.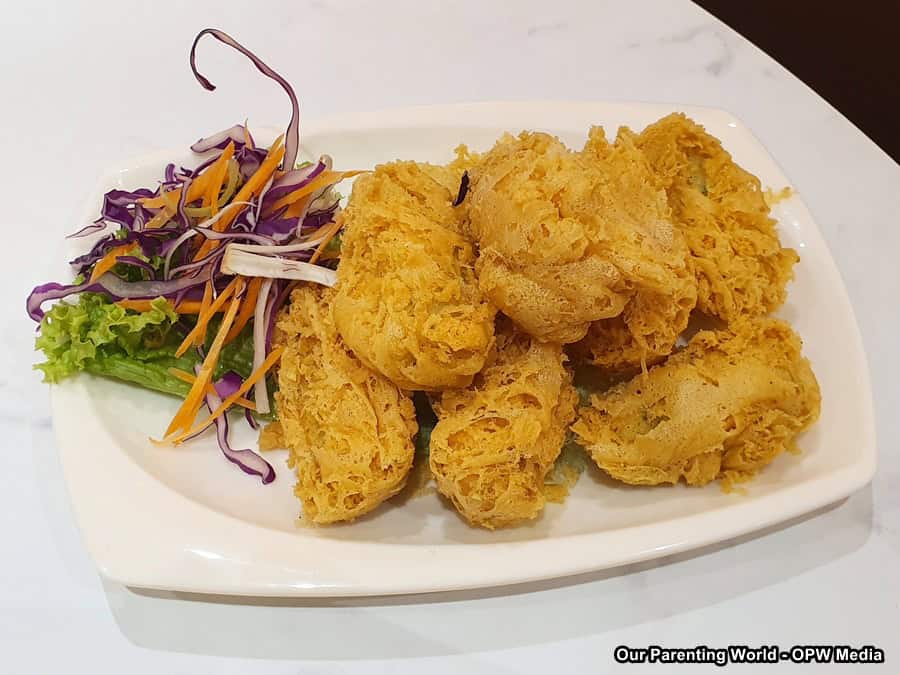 Homemade Fried Beancurd at $12.80 (S)
This is a recommended dish that you must try, the beancurd has been perfectly fried till golden colour. It is a joy to bite into this beancurd that is crunchy on the outside and yet the inside remains soft and moist.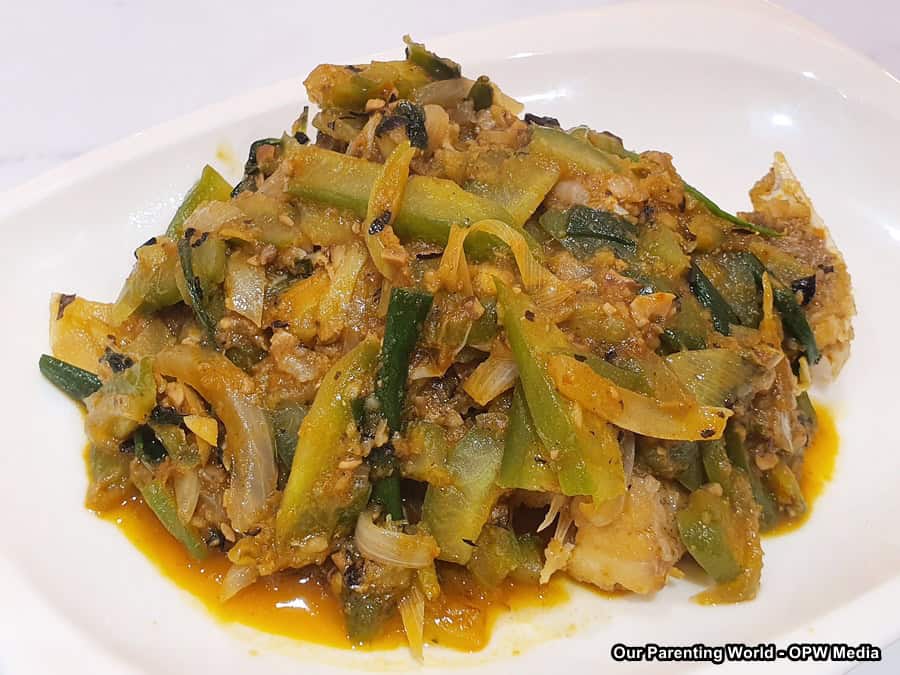 Stir Fry Fish Head with Bittergourd at $18.80 (S)
This dish is stir-fried with fermented black beans to bring out the fragrance filled with lots of tender bittergourd and thick chunk of fresh fish head meat.
Promotion:
To celebrate their opening, redeem a $5 Return Voucher when you snap and share a photo of your meal or selfies against the restaurant's signature orange backdrop. You can enjoy dishes like Sambal La La at $13.80, Sambal Kangkong at $11.80, Homemade Fried Beancurd at $12.80, Chinese Sausage Omelette at $9.80, Stir Fried Pork with Ginger and Onion at $12.80 and Signature Fried Wings at $10.80 at $6 small size serving with every purchase of the Original White Beehoon after 6pm. 
Visit White Restaurant today and try out its signature and new dishes. Enjoy!
White Restaurant Suntec City Outlet
Venue: 3 Temasek Boulevard, Suntec City, Fountain Court, #B1-131, Singapore 038983
Opening Hours: 11am to 9.30pm
(Mon-Sun, incl. PH)
T: 6255 2002
Nearest MRT: Promenade
To find out more, please visit its website at https://whiterestaurant.com.sg/