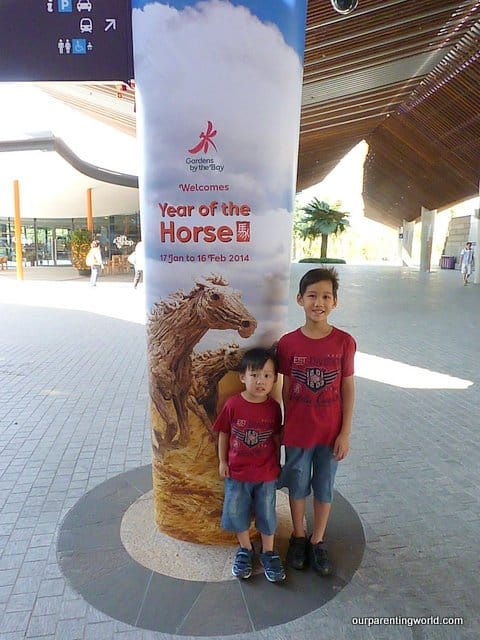 Our Parenting World, Gor Gor and Di Di were so excited to visit the beautiful Gardens by the Bay to see the Year of the Horse Floral Display.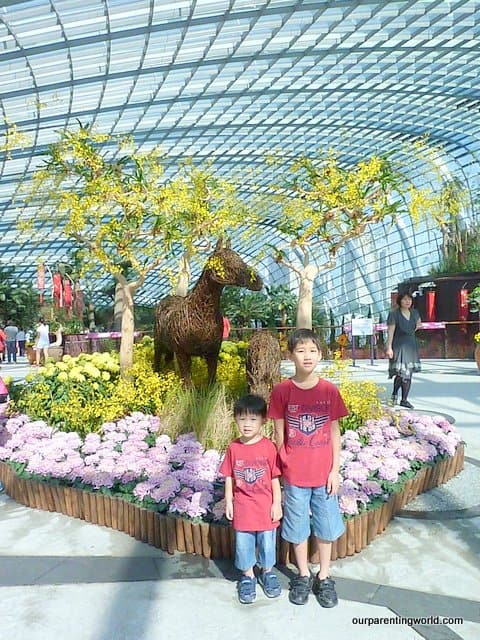 Our journey began at Flower Dome where it was decorated with stunning and colorful flowers and award winning horses sculptures to celebrate the Chinese New Year.
Let Gor Gor and Di Di shown you around the various displays.
Gardens by the Bay is very thoughtful to display informative signs around to help visitors understand its exhibit better.
Flower Dome is filled with Chinese New Year theme floral displays. Here are some of the beautiful and exquisite flowers.
Gor Gor and Di Di were so excited and busy taking pictures. We strongly recommend everyone to visit the Gardens soon and enjoy the breathtaking displays. We would like to share some of the pictures that the boys had taken. Look at their happy faces!
Recently Di Di fell in love with gong fu and he couldn't help display some of his fighting stunts surrounded by the Chinese theme environment. Some visitors at the Gardens were watching him and commenting that he was so cute! Aww … thank you!
These are the horse sculptures designed by award-winning sculptors.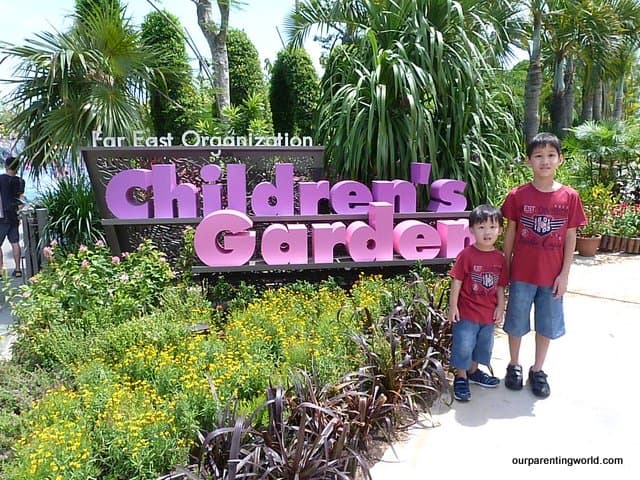 After visiting the Flower Dome, we went to another part of our favourite venue, Far East Organization Children's Garden at Gardens by the Bay which was opened recently. Please click HERE to read about our earlier visit to the Children's Garden Opening Ceremony. Gor Gor had a good time exploring and having fun playing at the Children's Garden when he attended the opening ceremony. Di Di did not get to attend the last time so this time he wanted to explore the Children's Garden.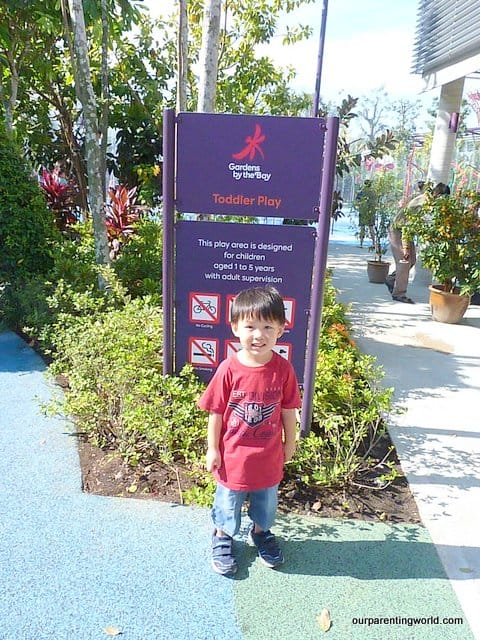 Di Di at Toddler Play area which is designed for children aged 1 to 5 years old under adult supervision. Di Di can't wait to explore the area. 
Di Di wanted to try all the play equipment.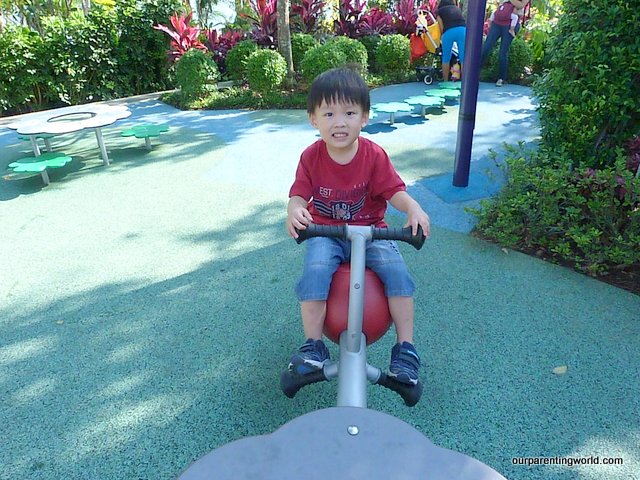 "I have so much fun here!" Di Di excitedly told us and requested to stay at the play area longer.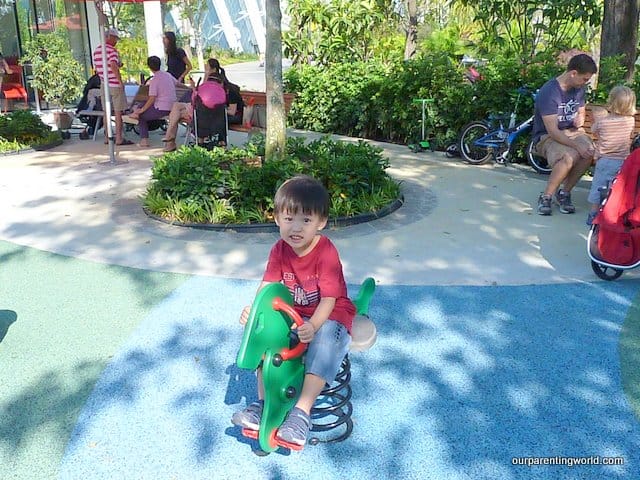 Do come and visit the Children's Garden which is adjacent to the Cloud Forest Conservatory. What's more the play area is free and comes with loads of fun!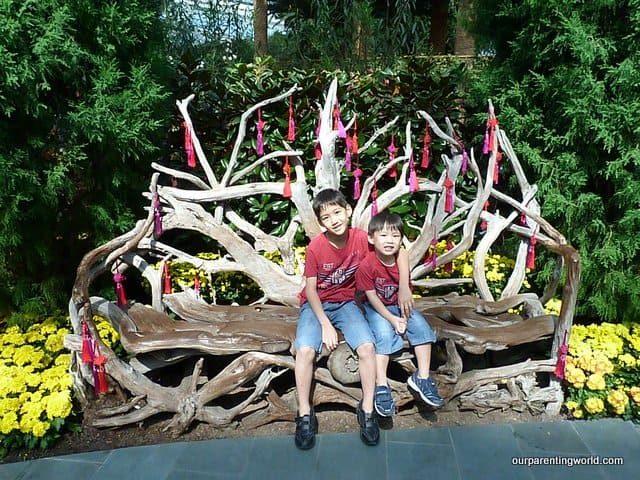 Our Parenting World, Gor Gor and Di Di would like to thank the kind and lovely organisers of Gardens by the Bay for inviting us. Here, we would like to wish everyone a very Happy and Prosperous Year of the Horse! Wish you plenty of luck in the Year of the Horse 马年大吉!
Additional information:
Hurry and visit the year of the Horse Floral Display from 17 January to 16 February 2014. Opening hours from 9:00 AM – 9:00 PM
Please click HERE for more information. Have a wonderful time at Singapore's well loved Gardens by the Bay.