STRIP, the vulva care experts is constantly a step ahead in pioneering and paving the way in the vulva care industry. Known for providing innovative and effective treatments for the most delicate part of the body, Rosebud Vajuvenation. This revolutionary treatment, one of the first of its kind in Singapore, is a unique treatment that curbs the effects of ageing and is the solution to your vulva-related woes. Using a proprietary machine, specially formulated to help women maintain optimal skin health and radiance on the vulva at any stage in their lives.
Cynthia Chua, founder of STRIP shared that "As a leader in all things vulva, STRIP continuously champions the passion for innovation and keeping up to date with the latest technology for our treatments. Rosebud Vajuvenation uses advanced technology that provides a highly effective yet non-invasive method to improve the overall health of the vulva skin. Caring for the vulva has not only become the ultimate self-care practice, but also an opportunity to reconnect with our inner self. I strongly believe self-care is a journey and our Voyage To The Vulva-verse movement continues to empower women to care and love themselves holistically, that includes loving their vulvas more."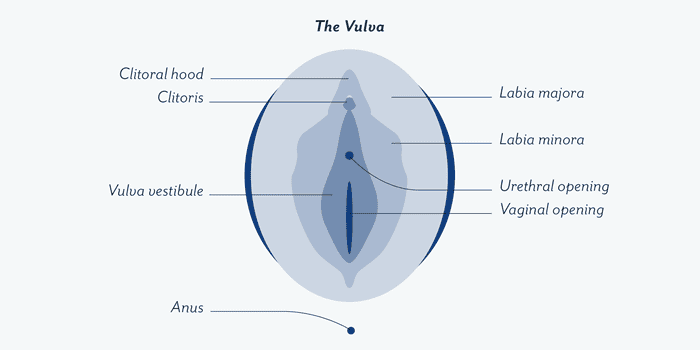 WHY YOU SHOULD TAKE CARE OF YOUR VULVA
As we age, collagen and elastin within the labia breaks down as our body produces less estrogen. The skin becomes drier, losing volume and density in the labia lips. The adipose tissue of the labia majora will also undergo decline in the in-lipid storage capacity, which can affect the delicate skin on the area as it loses its elasticity, leaving it less plump and hydrated. 
The loss in volume and density in the labia majora may also affects its function in protecting the inner, more delicate and sensitive structures of the vulva, such as the labia minora, clitoris, urinary orifice and vaginal orifice, as well as its ability to cushion the vulva from exterior stressors. Our labia minora and clitoris become more vulnerable to friction, which in turn can result in discomfort, irritation and a host of skin issues. 
Working out and tight clothing can also cause mild stress and irritation to the skin of the vulva. During exercise where sweat and sebum is produced, itching, redness, chafing and odors may occur. Additionally, tight clothing also leads to abrasion to the delicate skin which in turn can cause discomfort in the area. With regular Rosebud Vajuvenation sessions, these issues can be improved as the treatment helps to heal and soothe irritated skin while preventing further skin deterioration.
Just like any part of the body, the skin health and appearance of your vulva as it ages depends on how well you take care of it. Rosebud Vajuvenation can be a solution to your vulva needs, to help you ensure that it stays happy and healthy at every stage.
HOW ROSEBUD VAJUVENATION WORKS
Rosebud Vajuvenation uses a unique Thermal O2 technology that combines radio frequency, gentle suction and heat, paired with STRIP's proprietary technique, encourages collagen production from deep within the dermis layer.
Radio frequency waves are delivered deep into the dermis layer of the skin, causing the collagen fibers within to contract, resulting in an immediate skin-tightening effect. This same energy is also responsible for encouraging fibroblast metabolism; the fibroblasts are prompted to work a little over time, allowing consistent collagen production. Elastin production is also stimulated to firm up the skin at the same time.
The vacuum suction and localized heat energy also work to enhance blood and lymphatic circulation, improving cell metabolism, tissue detoxification and boost oxygen levels, which in turn gives your intimate area a plumped up appearance with improved radiance. The heat, at a soothing 40 – 44 degrees Celsius, is applied to the treatment area alongside the gentle suction motion. Reminiscent of a relaxing hot-stone massage, the gentle rolling of the machine in an upwards and downwards circulating motion is comfortable against the skin.
The treatment takes 30 minutes and finishes with a hydrating mask to soothe the skin post-treatment. 
The treatment is non-invasive, safe and comfortable with no downtime, so it is the perfect midday pick-me-up for busy individuals who are looking to pamper themselves. Experience noticeable results from the first session; upon completion of 8 sessions, there will be significant improvement to the skin laxity around the vulva area, visible reduction in appearance of fine lines as well as evening out of skin tone for a radiant glow. 
Rosebud Vajuvenation is best done on hair-free skin and can be included as an add-on option post-AFT or Brazilian wax. 
STRIP's Rosebud Vajuvenation treatment is available at all Strip outlets and is priced at $250 for a single session and $1,600 for a package of 8 sessions.
All images credit to STRIP