ZÉLL-V,  a leader in therapeutic cellular therapies for anti-aging, beauty, and optimum health established in Germany, currently has presence in over 40 countries, including Germany, Switzerland, the United States, Taiwan, China, Hong Kong, Singapore, Malaysia, Brunei, and many more.
During the media launch, it is the first time ZÉLL-V officially launched to the media, its top-selling product in Singapore, the ZÉLL-V Platinum Plus Sheep Placenta Extract with enhanced formulation, ZÉLL-V Phytogreen designed for cellular detox, its first skincare range – the Swiss-formulated ZÉLL-V GREEN Wonder Cream+ and ZÉLL-V PLUS Phytocell Serum+, its Be+ bust enhancing range of products, and other beauty and wellness products under its umbrella. More details of its products as follows: 
ZÉLL-V Platinum Plus Sheep Placenta Extract is an oral cellular therapy supplement with every softgel containing growth factors and transfer factors to enhance rejuvenation. The softgels have undergone the 2nd generation enteric coating which prevents stomach acid from destroying the active cellular materials, thereby ensuring full absoption. The enhanced formula uses the ZÉLL-VTech advanced extraction method to obtain 600mg etract from 30,000mg of fresh sheep placenta in one single softgel, providing a double dose of anti-ageing effect.
ZÉLL-V Platinum Plus is produced using the cutting-age technology Eudragit® technology for improved stability, targeted release and higher efficacy. The ingredients are absorbed by the body within 6 minutes to immediately kick start the rejuvenation process, providing energy and revitalisation in an instant.
ZÉLL-V Platinum Plus retails at S$420 for 30 tablets, and is available at ZELL-V outlets at Marina Bay Sands, Singapore Shopping Centre and Ngee Ann City.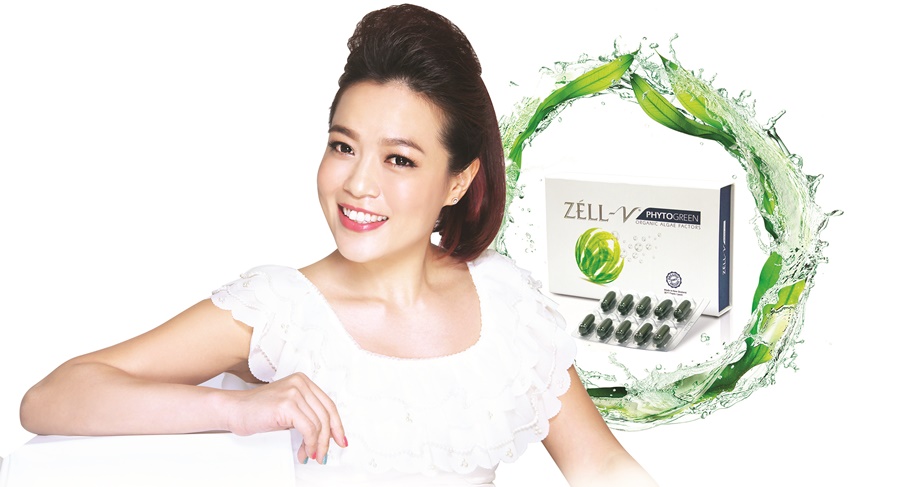 ZÉLL-V Phytogreen is specialy formulated to optimise cellular detox and nourish cells for greater health, beauty, and overall well-being. ZÉLL-V's affiliated laboratories in Anti-ageing and Regenerative Medicine of Switzerland, Germany and France developed this pioneer formulation in the cultivation of organic marine algae. Organically cultivated in pristine New Zealand, the blue-green marine algae are extracted for their naturally potent nutrients, namely their organic antioxidant, C-Phycocyanin.
ZÉLL-V Phytogreen has received much accreditation of food supplement safety and efficacy from many health authorities of U.S.A, Europe, Australia, and New Zealand. Various health studies with supported literature have also proven its potential properties in cellular detoxification, anti-inflamation and optimally as a potent antioxidant.
ZÉLL-V Phytogreen retails at S$211.86 for 30 tablets, and is available at ZELL-V outlets at Marina Bay Sands, Singapore Shopping Centre and Ngee Ann City.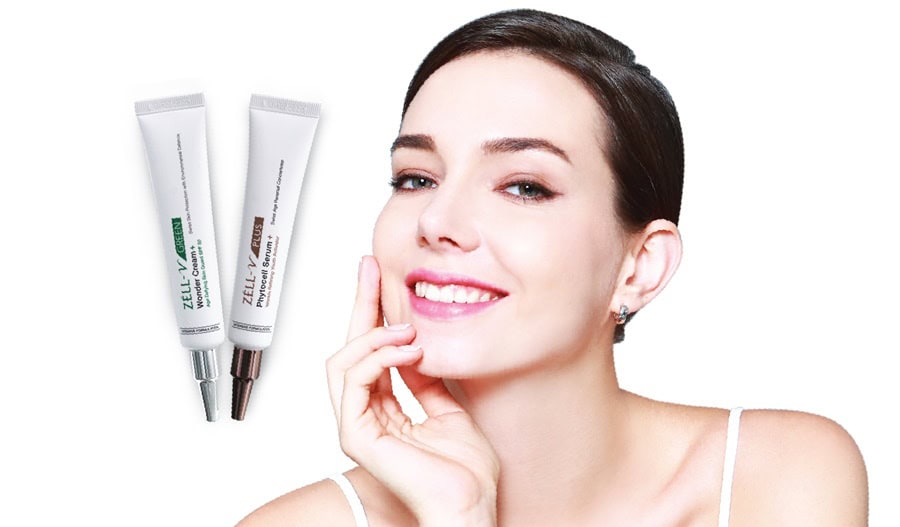 The  latest invention – the age-defying SPF 50 skin guard, Wonder Cream+ lets one experience an instant skin rejuvenation to be Insta-ready and glammed-up with just one application, presenting an immediate touch-up effect for make-up face; while Phytocell Serum+  reduces wrinkles and visibly reverses age with its lifting and moisturising power. Both encompass the extract of cultured Alps phytocell – a multitude of miraculous ingredients. This is captured in the proprietary formulations, utilising the patented Swiss Heat Activated NanoTechnology™.
These phytocells were first discovered by Swiss scientists a few years ago, found in the apple fruit of a rare species which was able to stay fresh and supple four months after harvesting. Amazingly, the apple fruit tree was able to heal itself from any environmental or aging damage. Later, it was discovered that these unique cells were rich in epigenetic factors and metabolites, thus were able to activate and revitalize self-renewal. This encourages regeneration in human skin, helping to delay the aging process, reduce wrinkles and counter-act against aggressive UV rays. With these unrivalled effects, Alps phytocell extract soon earned itself the "Innovation Prize 2010 for Best Active Ingredient in Europe". It is also highly prized by dermatologists as the world's No.1 age-defying breakthrough ingredient.
Infused with cultured Alps phytocells, the ZÉLL-V Phytocell Serum+ and Wonder Cream+ is able to work effectively with our skin's natural system to fight against the signs of ageing from the inside for total skin rejuvenation and revitalization.
ZÉLL-V Green Wonder Cream+ retails at S$130 , while ZÉLL-V PLUS Phytocell Serum+ retails at S$170. Both products are available at ZELL-V outlets at Marina Bay Sands, Singapore Shopping Centre and Ngee Ann City.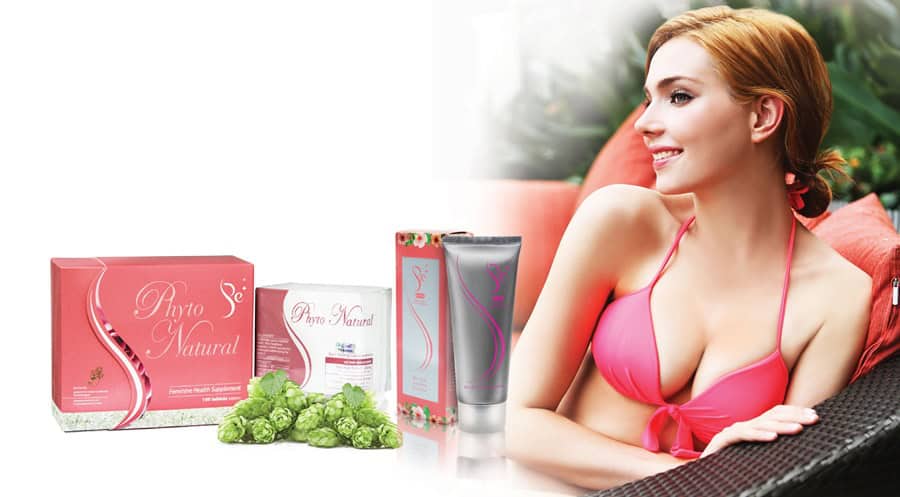 Another revolutionary bust-care line under Ruyi Holding's umbrella of skincare products, Be+ Bust Sublime Essence and Be+ Phyto Natural Bust Curve Enhancer, are all-natural and plant-enriched formulations that provide wonderful nutritional support for breast care using the latest plant extraction technology. The Be+ Phyto Natural bust curve enhancer comes in 60 tablets which work wonders through its organic nutrients to improve cellular growth, collagen synthesis, and combat cellular aging. The Be+ Bust Essence boosts the growth of cells and connective tissues in the bust area, and is quickly and easily absorbed by all skin types.
Be+'s plant extraction technology involves utilising carefully selected high-grade dried hop extract from Spain that is rich in 8-PN. It is this 8-PN phytoestrogen that promotes safe development of the female breasts through balancing and regulation of female hormones, making Be+ an effective supplement to achieve firmer and fuller breasts in an organic way.
Spain is one of the top producers of high-grade hops that are widely sought after, especially for their natural and special properties for breast development. Spain uses the latest cold extraction techniques to extract the active ingredients from plants under the strictest and most comprehensive quality control. This ensures safe extraction of phyto-extracts with proven therapeutic value, without any negative side effects or contraindications. This extraction technique enables us to verify the molecular structure of each plant and to guarantee a consistent dosage, and to enforce quality control on each batch that has been manufactured.
This advancement is furthered prompted by a 3D molecular network that provides a strong lifting power. Be+ is able to stimulate mammary-glands development, inhibit collagenase activity and encourage fat deposition, which promotes the growth of breast connective tissues, the tightening of collagen fibres, and eventually increases skin's firmness, density and tensor effect.
Be+ Bust Sublime Essence retails at S$120 , while Be+ Phyto Natural Bust Curve Enhancer retails at S$385.20 for 60 tablets . Both products are available at ZELL-V outlets at Marina Bay Sands, Singapore Shopping Centre and Ngee Ann City.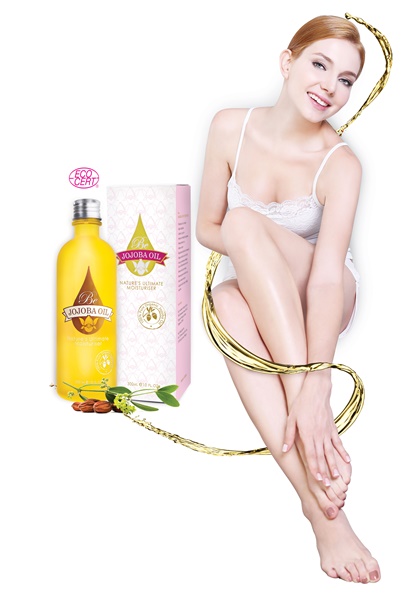 Jojoba (prounounced ho-ho-ba) is a native plant of mexico. Its seeds can produce extremely nourishing oil for the human skin and hair. Formulated with premium quality, cold-pressed virgin jojoba oil, Be Jojoba Oil is 100% free of impurities and other artificial additives. It has a pleasant, mildly nutty aroma, a clear, golden appearance, and a smooth, luxuriant and non-greasy feel when applied to skin.
Be Jojoba Oil contains a multitude of essential nutrients that are beneficial for the skin, including minerals, amino acids, antioxidants and Vitamins A, C, and E. The oil forms a natural protective film on the skin upon application, to protect it from damaging elements such as UV rays and free radicals and to lock-in moisture and prevent dryness. It effectively penetrates deep into the epidermal layer while restoring the skin's natural PH balance and its oil secretion, resulting in smooth, supple, and firm skin.
Be Jojoba Oil is retails at S$224.70, and is available at ZELL-V outlets at Marina Bay Sands, Singapore Shopping Centre and Ngee Ann City.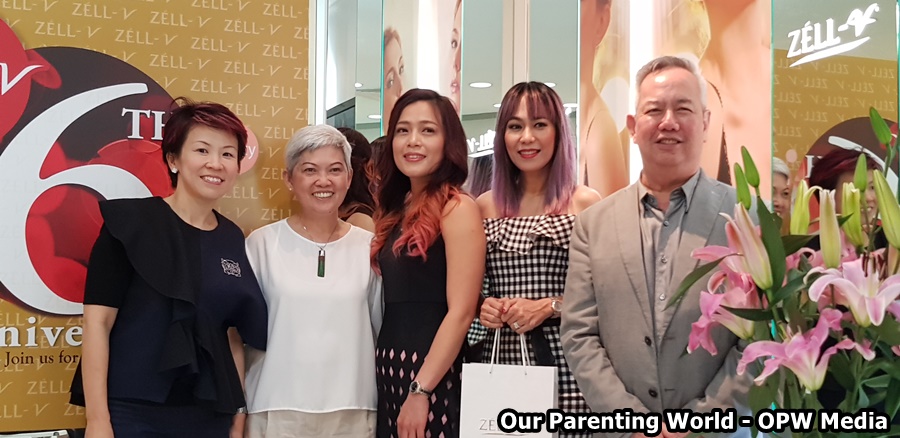 During the media launch, media was given an introduction to ZÉLL-V and its therapeutic cellular therapies that are beneficial for anti-ageing, beauty and to achieve optimum health. It is important to start taking care of our skin and body to live healthier, longer and to age gracefully.
To find out more about ZÉLL-V and its products, please visit the following:
Website at http://sg.zell-v.com/
Facebook at https://www.facebook.com/sg.zellv/
More information on Be+ is available here: http://b-eplus.com/
Additional information about ZÉLL-V, it started its operations with the mission to enable every individual to enjoy a healthy, vibrant, beautiful and quality life. As the process of ageing remains untreatable with conventional medicine, ZÉLL-V aims to defy ageing by harnessing the body's own healing and revitalising power through cellular therapy. With this, ZÉLL-V has partnered with international medical experts to develop an exclusive formulation – the most advanced cellular therapy to activate cellular repair and regeneration through the use of cutting-edge biotechnology.