Mark Macdonald is a renowned fitness and nutrition expert and the author of New York Bestselling "Body Confidence" and "Why kids make you fat… And how to get your body back". He came to Singapore recently to promote his new weight management programme, ZEN Project 8. He is a nutritionist to famous talk show host, Chelsea Handler, and has coached many professional athletes such as Olympic Gold Medallists, Shawn Johnson (Gymnastics) and Quincy Watts (Track & Field). He has appeared on several television programs such as Dr. Oz, CNN, and HLN "Transformation Tuesday".
Mark Macdonald is a husband to his wife Abbi and father to their 13-year-old son Hunter and 2-year-old baby girl, Hope. This father of two gets involved by planning activities as a family instead of just watching them play.  He believes that making wellness a way of life as a family unit is the perfect step for the whole household to reap the benefits of a life well lived.
Exclusive Interview with Mark Macdonald
Our Parenting World (OPW) team is pleased to catch up with Mark Macdonald (MM) to find out more about him and his new weight management programme, ZEN Project 8.
1. Please share with us more about your background and what made you decide to become a fitness and nutrition coach?
MM: I've always loved health and fitness. It started when I was an athlete growing up and playing collegiate and professional soccer, to then living as a top fitness model, nutritionist and kinesiologist in Los Angeles California, to seeing the crucial importance of food on people living their best health. People want to win with their health, but they are being misled every day by the dieting madness. I knew there was a better way to help people truly make their food and fitness a lifestyle by balancing their blood sugar levels and now 25 years later, we have a powerful movement educating millions of people from around the world on how to balance their body with food and reprogram their metabolism.
2. Can you tell us more about your new weight management program, Zen Project 8?
MM: Diets are focused on deprivation and restriction, who wants to do that? How can anyone diet for life? The reality is you can't. This is why we created Zen Project 8 – a real health solution centred on your physiology and the education to evolve your program into a lifestyle for you and your family. 
Think back to a baby. Babies eat every 3 hours, have a balance of protein, fat and carbohydrates in breast milk or formula and stop eating when they are satisfied and only eat again when they are hungry. This is how we are all supposed to eat. Zen Project 8 goes back to the root of physiology and empowers you to eat the foods you want but in the right balance to balance your hormones and blood sugar levels.
It's an 8-Week Program that becomes a life program. You Detox your body, Ignite your metabolism and Thrive by making your program a way of life.
The three main parts are a Food Plan, simple to follow and extremely effective. Cutting Edge Products designed with a purpose to fill your nutritional gaps and prevent you from skipping meals and a Power House Community to answer your questions, provide inspiration and live your health journey by your side.
And the best part is the entire program is that it is Family friendly. We have thousands of families from around the world rocking the program.
3. What's your advice for those who have not taken their fitness seriously but would like to start now and especially for those who are over 40?
MM: My best advice is start and you can feel better then when you were in your twenties! I'm 45 and I feel stronger and more energetic than when I was playing collegiate soccer. The older we get, the more obstacles we put in our way. Which is why I recommend focusing on 1% daily health improvements. Maybe that's walking 2 more minutes a day, sleeping 3 more minutes at night or drinking a Zen Fuze Protein shake in the mid-afternoon. The key is to make small mini health improvements each day, 1% at a time and imagine where you will be a year from now. The positive compound effect of each of those mini health improvements will be incredible.
4. You are an inspiration to many! Please share with us how do you manage to muffle so many roles being a nutrition and fitness expert, best-selling author, television personality, international teacher, speaker, entrepreneur, having a family and more, what inspired you to achieve your goals?
MM: There are a few things:
i. First – An amazing wife! I met my wife Abbi in 1993, saw her in our college dorm and said that's the girl I'm going to marry. She's my everything and we started this journey together back in 1993. She has been my partner in life every step of the way. What I've learned is we all need someone in your corner, someone who always has your back. Life is stressful, busy and as an entrepreneur there are many moments when you feel like you are on an island. The continual belief Abbi always has in me, continues to provide me with the strength during these moments.
ii. Second – I saw my mom grow up as a dieter and the pain she felt every time she regained the weight she lost. I lived with my own weight challenges once I finished playing soccer and Abbi and I have battled through her fibromyalgia since 1999. Each step made me realise that people are suffering with their health and are willing to do the work, but they don't know what to do. This is why I have an ever burning desire to provide hope for the people with their body issues and show them they can truly live their best health. I also want my 13 year old son, Hunter and 2 year old little girl, Hope and every child in the world to understand food so they can control their metabolism.
iii. Third – Books, videos, partnerships, media, etc.. are all amazing ways to share information and provide real solutions for people to win. The one thing we never have enough is time, so if you have a message you want to share with the world, you must create content that can help people live the difference you want to make in the world.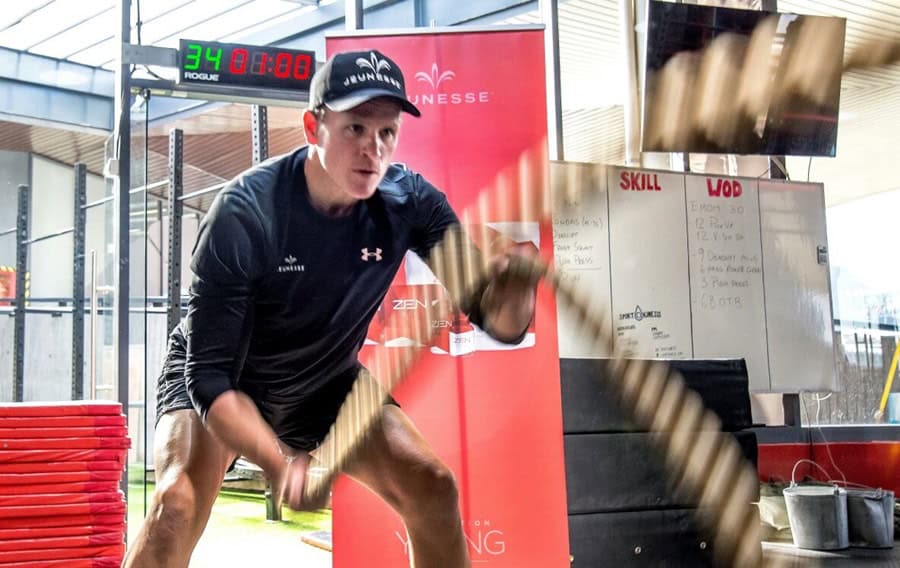 5. How can an individual especially busy moms and dads keep fit and healthy on a regular basis? Do you have any tips to share?
MM: This is exactly why I wrote my newest best-selling book, Why Kids Make You Fat and How to Get Your Body Back. As parents, we all know it takes a sick kid to derail our entire day. And you never truly understand being busy until you have kids. I wrote this book to take all parents on a 9 Chapter experience to win with their food, fitness and create real strategies for life. I believe every parent should read this book, it's great for all moms and dads and kids. There are 3 main tips I would give every parent with their health:
Forget where you were, Focus on where you are – As parents we tend to hold on to the time before kids, back when we controlled our own time. To get your health rocking, you need to start from where you are and create new strategies that work with your family.

Always have a MRFK – This is your mobile readiness food kit. You basically need to have 3 food systems, one at home, one at work and one on the go. On the go is when meals get skipped, cravings kick in and you eat too much at the next meal. Being prepared for you and your family is everything.

Exercise as a family. This is a huge thing for us. Whether it's dodgeball, soccer, tennis or disc golf with my son Hunter, or a family bike ride or hike, we are active together as a family. This way, we get to spend quality time together and stay fit at the same time.
6. What can parents do to instill healthy eating habits and a love for fitness with their kids?
MM: Lead by example. I've shared a few ideas above and lots of ideas at these two links and of course my book.
i. For great food strategies and videos – www.markmacdonald.tv/foodfrenzy
ii. For great family exercise fun – www.markmacdonald.tv/exerciseadventures
But the biggest thing is parents need to make a choice and gain clarity on why their health matters. We all want our kids to be healthy, but our kids follow our actions. So the most simple way to show you kids how to live a healthy lifestyle is you lead by example.
7. What's your recommendation on the kind of exercises that the whole family can do together?
MM: This is a huge one, it all comes back down to exercising as a family. Bike rides, family hikes, playing sports together, doing workout adventures together at home. Start with making a list of what you like to do as a family and then create a schedule on how you can have exercise adventures together.
Now Hunter is 13 and big into soccer, so many of us as busy parents are stuck shuttling our kids around to activities and we are more like a taxi driver. A big thing is to get exercise in at the event you are taking your kid too. As they are doing their activity, bring your workout gear and get your sweat on.
8. Lastly can you share with us more about your books, Why Kids Make You Fat and How to Get Your Body Back and Body Confidence?
MM: I believe every parent should read Why Kids Make You Fat and How to Get Your Body Back, it provides our powerful 8-Week food plan we use in Zen Project 8, as well as 50+ tasty recipes. Most importantly, it includes information and strategies to take your body to the next level and education to win forever as a family.
For more info go to www.WhyKidsMakeYouFat.com
Body Confidence was my first best selling book and at the time my life's work. It is a powerful experience that will show you exactly the science of why you need to balance your blood sugar, why diets fail and takes you through the 3 steps to unlock your body's full potential. It answers all your questions about your body and creates a full nutrition blueprint for you to immediately win with your food and permanently reprogram your metabolism.
For more info go to: https://markmacdonald.tv/books/body-confidence-book/ 
Thank you Mark Macdonald for taking our interview!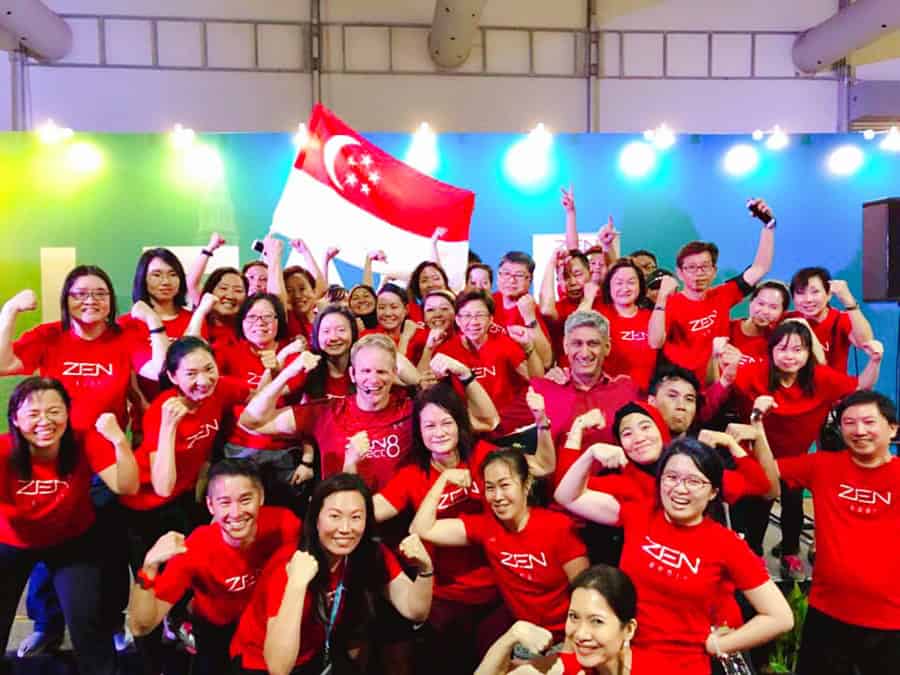 ZEN Project 8 simplifies weight management and teaches habits for leading a healthy lifestyle. It offers Simple, Realistic, Results. Spanning across 8 weeks, it consists of 3 easy-to-follow phases. The programme uses premium ZEN products and is guided by expert coaching and support from an active community of like-minded participants.
To find out more, please visit ​https://www.jeunesseglobal.com/en-US/zen/project