Want to have cleaner and brighter teeth? Smile Cosmetics brand, Zenyum, a homegrown company based in Singapore has launched its contemporary electric toothbrush, Zenyum Sonic. This new toothbrush is set to impress giving users a comfortable and full sensorial brushing experience, complete with a sleek monochromatic design. 
The new Zenyum Sonic Electric Brush is a sonic-powered toothbrush with long-lasting battery life, comes with ultra-fast vibrations, customisable settings that will ensure the best clean in under two minutes, it helps to remove 21% more plague, with a speed that is 10 times faster than the average electric brush. 
Julian Artopé, CEO and Founder of Zenyum explained how the new launch is part of the company's mission to make oral care more accessible across Southeast Asia. "We believe everyone deserves a radiant smile. Since 2018, we have collaborated with over 300 top dentists across the region to meet the needs of consumers with innovative smile cosmetics products including 3D-printed Invisible Braces and a medical-grade whitening product, Zenyum White. Beyond whitening and aligners, we were always very aware that regular toothbrushing is vital for good oral health, so we wanted to create a sleek yet effective toothbrushing experience for users, but without the hefty price tag."  
Here's the key product features at a glance: 
Brush head, with perfectly angled soft DuPont bristles, produces micro pressure bubbles and mimics pressure waves to ensure they reach deep between teeth

33,000 vibrations per minute, and removes 21% more plaque with a speed that is 10 times faster than the average electric brush

Three custom settings for a deeper clean

Two-minute built in timer prompts the user to stop, and to be brushing for the most optimal time

Four-week battery life and inductive wireless charging for portability and use during travel
Another important part of oral health is changing brushes in a timely manner, as old splayed our bristles are unhygienic and can cause gum damage. To help with that, Zenyum offers a Brush Head Refill Plan where customers receive new brush heads automatically so they can regularly switch out to a fresh brush for more hygiene brushing, hassle free.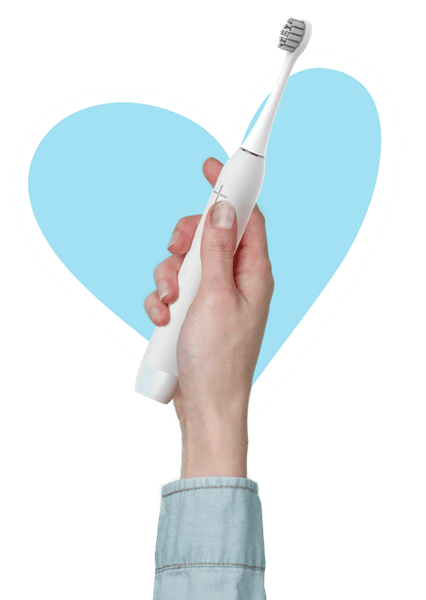 We tried out the new Zenyum Sonic Electric Brush and are very impressed with this stylish electronic toothbrush. It is very easy to use, clean the teeth much faster and our teeth feels smoother, cleaner and looks brighter after each use! 
Zenyum Sonic is now available for purchase on the Zenyum website and Zenyum mobile application at a promotional launch price (from $39.90) till 23 August 2020. The brush is also available on Lazada and Shopee retailing at $59.90 (promotional price). Consumers may purchase Zenyum Sonic from select Guardian outlets and its e-store, from 20 August 2020.
To help families start a healthy habit of electric toothbrushing together, Zenyum is offering family bundles, where consumers get a Zenyum Sonic free on the purchase of three or more brushes.