Our Parenting World team was invited to take part in the launch of BEKO, UK's no. 1 selling home appliances brand in Singapore at Flower Dome, Garden by the Bay.
About BEKO, it is a leading global home appliances brand from Europe and it is now available in Singapore.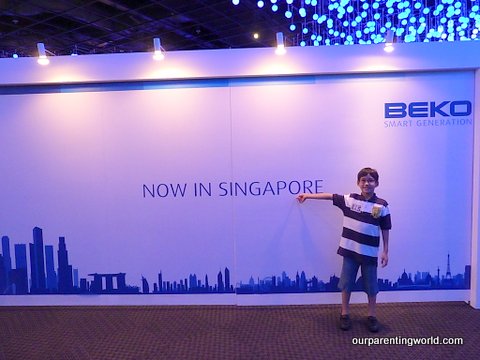 BEKO offers resource-efficient home appliances that come with smart technologies, exclusive designs and functionality. BEKO's refrigerators, washing machines, dryers and dishwashers are now available at various retail outlets including Courts Megastore, Courts Causeway Point and Courts Jurong Point. Singapore will be BEKO's hub for South East Asia.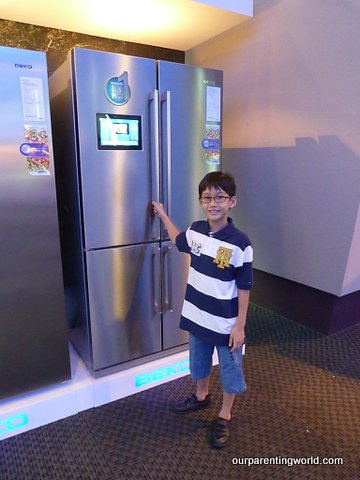 Introducing BEKO's refrigerators which come with energy saving features because they are turned on 24 hours a day. BEKO's refrigerators come with A+++ and A++ energy ratings, the equivalent of Singapore's 4-tick standard which is an excellent rating for energy efficiency.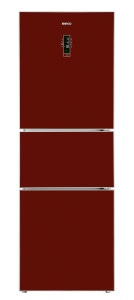 BEKO's refrigerators also come with unique features like the above Modern Asian fridge, it comes with rice compartment,  fast freeze and holiday mode.
BEKO's refrigerators can even make ice cream!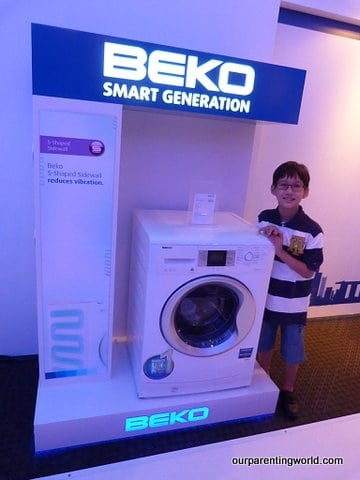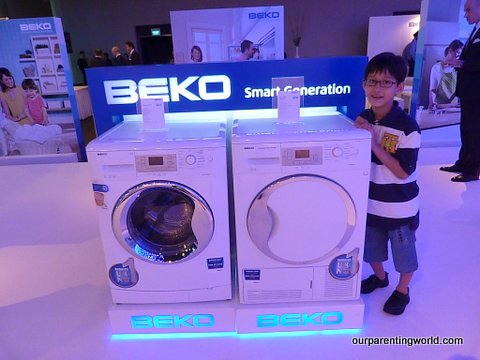 BEKO's washing machines are one of the most energy saving washing machines available in the market, consuming 10% less energy than the A+++ energy class level. This is approximately half the energy consumed by an average washing machine being used in homes. All BEKO washing machines and washer dryers also have excellent water efficiency level (3-tick according to Singapore standards). 
"AquaFusion™" technology in BEKO washing machines enables 10% savings in detergent for every wash. The detergent loss during the water absorption process is reduced to a minimum while the machine provides the best possible cleaning and detergent-free rinsing results.
BEKO brand launch with CEO Arçelik A.Ş. – Mr. Levent Çakıroğlu (Global principal) and Managing Director, Thakral Group Mr Inderbethal Singh Thakral (Global distributor).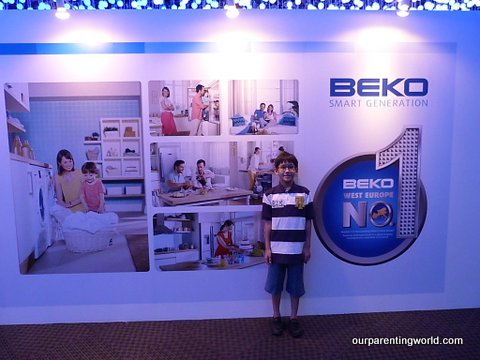 Our Parenting World would like to thank the kind and lovely organisers and BEKO for inviting us to its brand launch. We are happy that Singapore is now able to experience BEKO's unique products offering to the Smart Generation in Singapore with its Eco-friendly and high performing refrigerators, washing machines, dryers and dishwashers from West Europe's No1 free standing white goods brand. 
Please click HERE to find out more about BEKO and its unique products.