Go Cashless with Canvas! 
Canvas is a Singapore-based cashless digital solution launched in February 2021 for family finance administered by GoBankMe Technologies. Canvas has launched the Canvas Card and App that is designed for families and their household dependents in Singapore. This cashless pocket money and family finance app comes with an accompanying prepaid Visa Card. The App helps to bring more visibility to household spending and provide an alternative to spend independently, responsibly, and securely.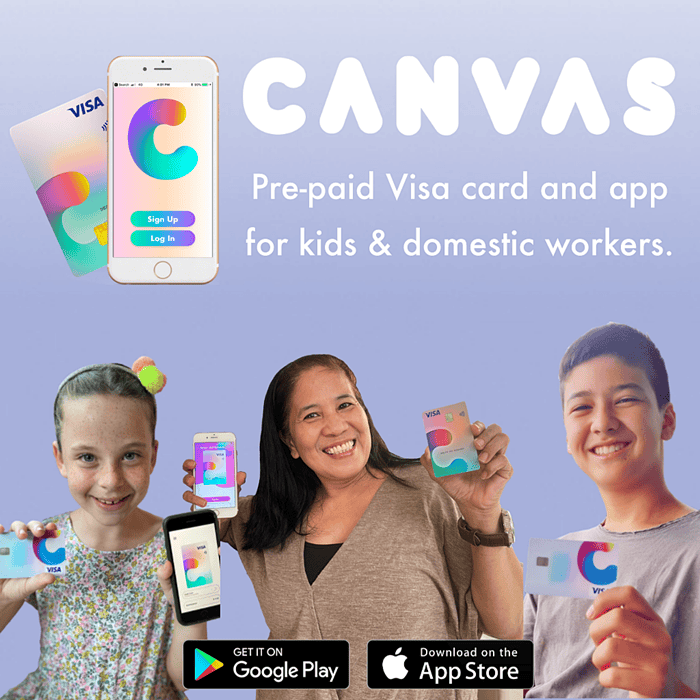 Image Credit : Canvas
Canvas is like digital pocket money, parents will have full transparency and access over their children's expenses. At the same time, the app provides children the autonomy, accountability and responsibility in managing their expenses. It is good to educate children the importance of managing their money and becoming familiar with financial technologies from a young age. 
Canvas can also be used by employers of domestic workers to manage household purchases. Employers can transfer a prepaid budget into the Canvas Visa Card for family expenditures such as groceries and supplies and tasked the domestic workers to purchase for the family. 
Customers can register, add cardholders, order cards, transfer funds onto the Canvas Visa Card, and manage spend through their mobile devices. With full parental and employer controls, children can make age-appropriate online transactions and domestic workers can gain independence and choice over everyday household expenditure. By taking the hassle out of cash-heavy pocket money and household expenditure, parents and employers no longer need to make trips to the ATM and can find more opportunities to understand digital spending as a family.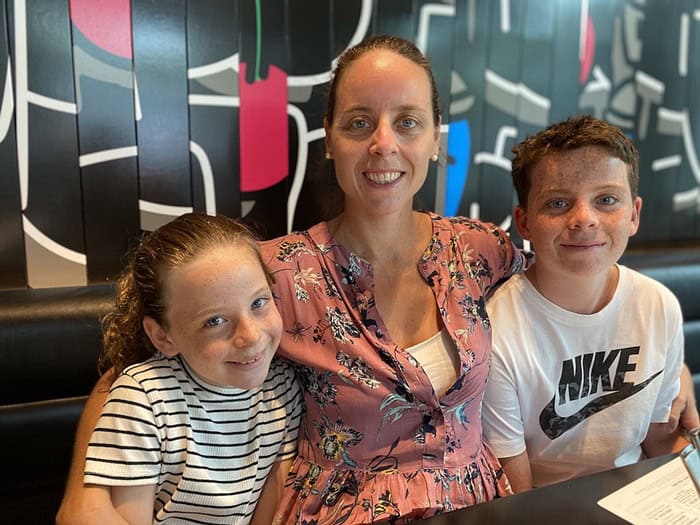 Georgina Bullworthy (middle) with her two kids.
Image Credit : Canvas
Our team speaks to Georgina Bullworthy, Managing Director of Canvas to find out more. Georgina is a British Expat mum of two kids, Bertie (13) and Esme (9). She has lived in Singapore for 8 years. She has her own sales and marketing consultancy called Tell Me More where she helps SMEs to spread the word about their businesses. Canvas was introduced to her by a friend and she loved the concept. She joined them as the Managing Director to develop and launch the product in Singapore.
1. What is Canvas and how does it work?
Canvas is a cashless solution for family finance. A prepaid Visa card for kids and domestic helpers. It removes the need for parents and employers to make inconvenient
trips to the ATM. It also helps parents to educate their kids on the value of money and the responsibility of owning a debit card and making wise digital purchases.
2. Where did the idea for Canvas come from and how did it get started?
Essentially, the idea behind Canvas was fuelled by parents who were trying to provide a cashless solution for their children's pocket money and daily expenses and a convenient trackable way of covering daily household expenses for employers of helpers. Especially in today's digitised life, going cashless is more essential now than ever. As there were no existing products in the market for these two consumer groups— both kids and domestic workers, Canvas was born. Now parents have a cashless solution that is both safe and hygienic, built for today's digital age. 
3. What are the benefits of using Canvas and why is Canvas useful for Singapore families?
Convenient and Hygienic. But also an educational tool that encourages responsibility and independence from your children. 
4. When would my child use the card and how would using Canvas benefit my child
and parents like myself?
You will be surprised how many times you hear  "mum – Can I have $10 for ……." it is a common occurrence in our house! 
Kids are using Canvas for public transport, buses, and MRT as well as taxis. Then school lunches/ F&B throughout the day. For the older kids weekend and school holiday trips to the cinema/trampoline park/bowling etc.  For the little ones
spending pocket money!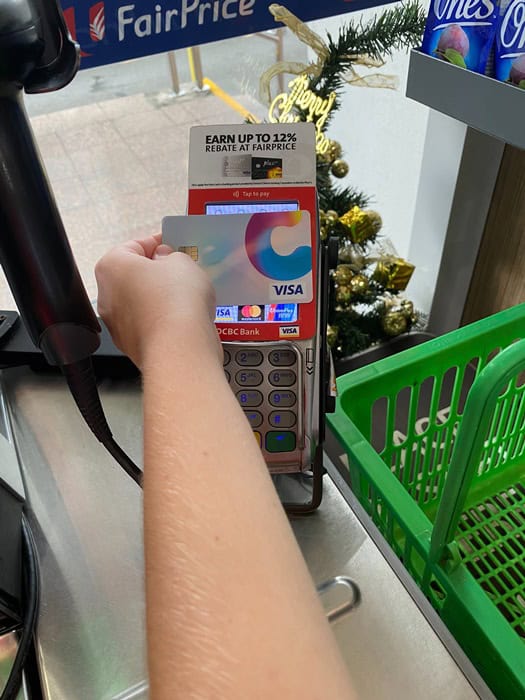 Image Credit : Canvas
5. When would my helper use the card and how would using Canvas help in
managing her finances?
So many times a day!!  Run out of milk/eggs/detergent…. Sending your helper to grab these essentials as well as the weekly groceries is a saving grace! 
Also the dog needs to go to the vet, the dry cleaning needs collecting, the parcel needs to be posted, the kids needs collecting from school…. there are so many times a day that your helper can help you more easily with 
a cashless trackable solution.
6. How does Canvas differ from the usual credit and debit cards available in the market?
Canvas is a prepaid Visa debit card – It can be used widely online and in stores wherever Visa is accepted – tap and go. The Canvas account is created by the parent/employer – they then add cardholders – for their kids and helper. Canvas is designed only for kids and helpers to cover daily expenses, household costs and pocket money. Each child and helper get their own card with their own name on. Parents can topup/transfer and track spend via the app.
7. What are the fees for using Canvas?
It is a very simple fee structure.  We charge $2.99 per card per month-  but all cards get a 30-day free trial.
You can top up $400 a month free of charge and after that only pay 1% of each top up.
8. What are the current and coming promotions if any for Canvas?
Anyone who sign up with Canvas can benefit from a special 30-day free trial and for every new child card $5 free credit. To know more about Canvas and to sign up, you can go to our official link at https://yourcanvas.co/ 

9. Lastly, what would you like to say to our readers who are looking forward to sign up for Canvas?
How exciting! – once you are using Canvas you will not understand how you managed your family finances before.  Super convenient and easy to use  – the whole family will enjoy going cashless with Canvas.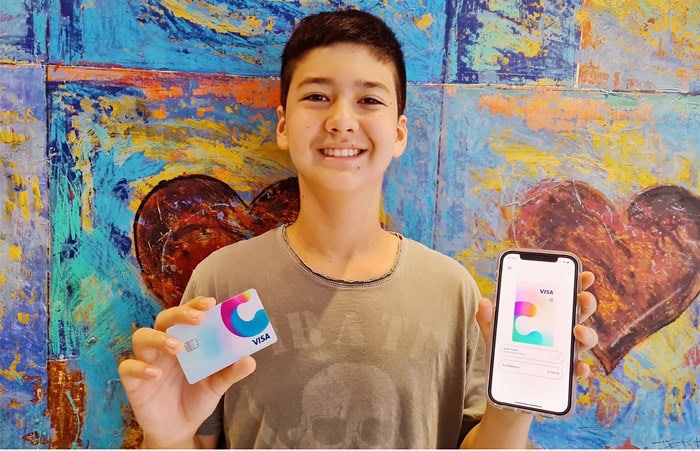 All the above images credit to Canvas
Enjoy a FREE Trial & $5 Credit!
Enjoy a 30-day free trial of the Canvas Prepaid Visa Card upon registration on the App for new customers. After the trial period, the Canvas Card is available for subscription at S$2.99 per month for each card. Canvas is offering a S$5 sign up bonus credited to each Visa card for children. Get your Canvas Prepaid Visa Card for your family now at https://yourcanvas.co/