Singapore's go-to homegrown furniture brand, Castlery launches its highly-anticipated Limited Edition Collection for its 10th Anniversary. Embracing the motto of 'Timeless Designs, Boldly Elevated,' this collection represents Castlery's remarkable ten years journey, characterised by its unwavering commitment to defying conventions, pushing the boundaries of design, and exemplifying the brand's dedication to excellence and top-tier quality.
Having dedicated more than 1,000 man-hours to design and production, this exclusive collection comprises fewer than 100 pieces of each item worldwide, featuring the reimagining of 16 furniture products that were among Castlery's renowned best-sellers.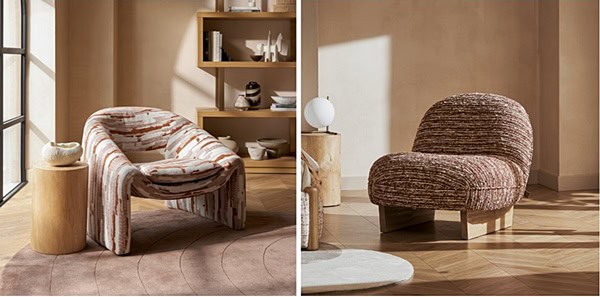 Left: Sacha Armchair in Vivid Merlot ($1099), Ingrid Chair in Urban Panache ($899)
Meticulously crafted using a variety of materials, including marble, oak, burl wood, and high-quality woven yarn, these popular products make a bold return with vibrant, rarely-used colours and luxurious materials that sets them apart in any home setting; from cosy modern apartments to lavish penthouses.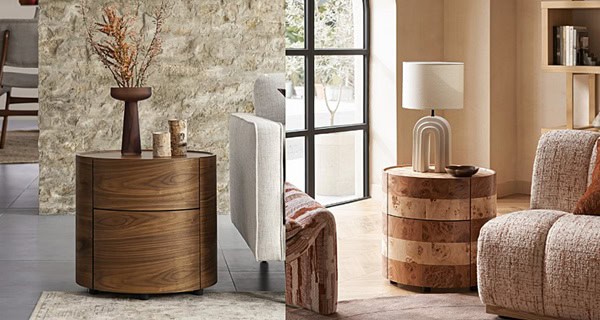 Left: Popular Mika Side Table in regular collection ($499), Right: Mika Side Table reimagined in Castlery's 10th Anniversary Collection ($699)
In Castlery's standard collection, the Mika Side Table is typically crafted from Bentwood with a Walnut veneer, creating a stylish dark-washed appearance that exudes sophistication. However, in their latest limited collection, this popular sleek and cylindrical side table undergoes a transformation. It now features Elm and Poplar Burl veneers, which not only introduce a strikingly different design aesthetic but also offer exclusivity. The intricate wood grain patterns are entirely unique and one-of-a-kind, ensuring that no two pieces are identical. Burl wood is renowned for its rarity and distinctive imperfections, making it especially appealing to both designers and homeowners.
Modularity – The Cornerstone of Multifunctional, Practical Homes
In addition to Castlery's innovative approach to various materials and craftsmanship, the core essence of versatile and adaptable furniture is clearly embodied within this collection.
For consumers, the focus on versatility, adaptable interiors, and multifunctional furniture choices has become a significant aspect of interior styling. 
The Marlow Sofa set, available in various configurations to cater to different seating needs, grants homeowners the flexibility to alter and revamp their spaces as they see fit. This ensures that each design reflects personal preferences and accommodates future changes within the household.
Given the substantial variations in apartment sizes, the demand for flexible furniture solutions is more crucial than ever. Whether a homeowner is overseeing the layout of a compact two-bedroom unit or a spacious bungalow, modular interiors provide an unparalleled level of personalisation, allowing individuals to take charge of their living spaces and create an environment that seamlessly blends style and functionality.
Travers Tan, Co-founder of Castlery shared that "Reflecting on our journey over the past decade, this 10th Anniversary Limited Edition Collection holds a special place in our hearts. It's more than just furniture; it's a culmination of dreams, passion, and relentless pursuit of excellence. We wanted this collection to not only honour our history but to also offer a glimpse into our future as we continue to push boundaries and redefine modern furniture design."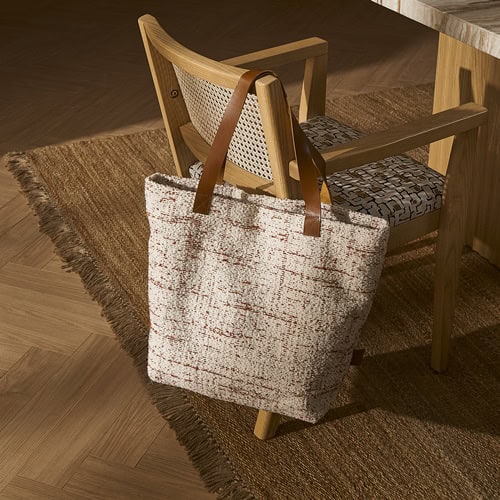 Besides their furniture offerings, Castlery is launching a limited-edition tote bags ($129) to celebrate their 10th Anniversary. These tote bags are crafted from the same signature fabrics featured in the 10th Anniversary Collection. They come in two captivating colour options: Vivid Merlot and Chai Revival, complete with leather straps that not only match the terracotta colour but also provide a stylish contrast.
The 10th Anniversary Limited Edition Collection will be available for purchase at Castlery's Orchard flagship store at Liat Towers and online at https://www.castlery.com/sg/livetrue.