Chinese New Year is coming and celebrate the jubilant Year of the Tiger at PARKROYAL on Beach Road with an exquisite array of sumptuous fare or indulge at home with extravagant festive sets. Welcome the auspicious Year of Tiger with an abundance of uniquely local festive favourites at Ginger, bask in bespoke tipples at Club 5, and savour the lavish lineup of specialties at Si Chuan Dou Hua.
A Bountiful Feast at Ginger
Delight your loved ones and feast to your heart's content at the botanical eden – Ginger. This lunar new year, the halal-certified all-day dining restaurant is the perfect place to impress your guests. Start off the bountiful feast by raising your chopsticks and tossing to an abundance of wealth and good health with the must-have Chinese New Year Smoked Salmon Yu Sheng. Experience a variety of nourishing soups such as the Double Boiled Fish Maw Soup and Butternut Pumpkin Soup with Crabmeat.
Other culinary delights of reunion dining featured as part of the glorious buffet, include the Steam Jumbo Prawn with XO Sauce, Singapore Chili Crab, Baked Abalone Tart, Crayfish Ipoh Hor Fun, a selection of delectable desserts such as the Eight Treasure Ice Cream to end the feasting on a sweet note.
From 15 January to 15 February, diners can enjoy the buffet for lunch and dinner starting at SGD58++ for adults and SGD29++ for children.
Double The Spirits and Double The Happiness at Club 5 
Club 5 at PARKROYAL on Beach Road sets up the mood for the joyous celebrations with the perfect gift for those who matter and have a soft spot for spirits, with premium gift options presented in two tiers. Because good things come in pairs, especially so during the lunar new year, guests may opt for either a pair of personalised Glenfiddich 12 Year Old Single Malt Scotch Whiskey with distinct fresh fruity notes, or a twin bottle deal of either Milagro Tequila, Hendrick's Gin or Sailor Jerry Spiced Rum from SGD288 onwards.
Prosperous Favourites at Si Chuan Dou Hua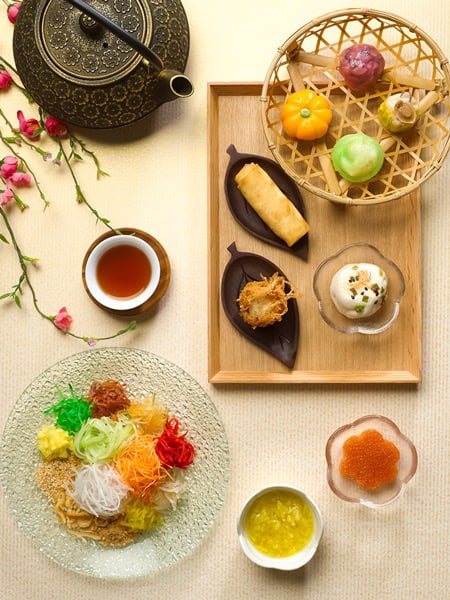 Set Menu
Indulge in a luxurious dining experience at the acclaimed fine-dining restaurant that takes inspiration from the age-old spice route in Southwestern China, Si Chuan Dou Hua. Satiate your cravings for familiar flavours enhanced with premium, high-quality ingredients with a series of refined menus including Steamed Garoupa with Golden Mushroom and Wolfberries, Pan-fried Scallop with Waxed Meat Rice, Double-boiled Chicken Soup with Fish Maw starting at SGD98++ per person.
Opt for a more premium menu at SGD118++ with the Prosperity Smoked Salmon Yusheng with Crispy Fish Skin, Steamed Cod Fish with Minced Garlic and Stir-fried Lobster with Chilli and Peppercorn. Indulge in the finest at SGD158++ (min. 4 pax) with the Double-boiled Chicken Soup with Fish Maw, Sea Cucumber and Sea Whelk, Steamed Garoupa with Bolete Mushrooms and Fresh Sichuan Green Peppercorn along with Stir-fried Scallops with Asparagus and XO Sauce as highlights, available from 10 January to 15 February. For an extra memorable dining experience, guests who spend SGD600++ on set menus will be gifted a complimentary Haw Par Care Bag embossed with the iconic formidable tiger motif; Exclusively for UOB cardholders, receive a Haw Par Care Bag and a personalized bottle of Glenfiddich 15 Year Old Single Malt Scotch Whiskey, with a minimum spend of SGD1,000++ on set menus.
Reunion Imperial High Tea
Reinterpret Lunar New Year celebrations with an effortlessly modern yet sophisticated experience, with Si Chuan Dou Hua's tantalising Reunion Imperial High Tea with Chef recommendations Steamed Lobster Dumplings and Nian Gao. Savour the handcrafted afternoon tea set comprising a balanced mix of festive sweets and indulgent savoury bites inspired by the exquisite culinary art of Dim Sum amidst the idyllic surroundings, priced at SGD48++.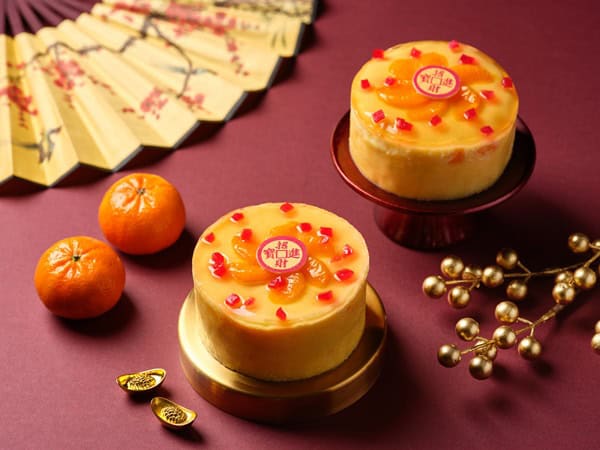 Auspicious Takeaways & Gifting
For those who prefer to keep their festive celebrations intimate and cosy at home, embrace the new normal with Si Chuan Dou Hua's curated selection of the festive season starring flavourful well-loved signature dish Prosperity Fugu Yusheng (Pufferfish) which is a Japanese wishing of an all year prosperity and happiness. Other noteworthy highlights available for takeaway throughout this period includes the Happiness Smoked Salmon Yusheng, Fortune Abalone Yusheng, Prosperity Pen Cai, and Premium Grand Fortune Pen Cai including a little bit of every sea treasure from abalone to fish maw. Indulge in the Chinese New Year Goodies Set with a choice of two items: Traditional Prosperity Nian Gao (New Year Cake), Carrot Cake or Kueh Lapis with Prunes.
For a sweet finish to an intimate meal or a pick-me-up in between house visits, choose from an extensive assortment of sweets from Ginger, including festive bites such as the ubiquitous Double Happiness Banana and Pineapple Cakes – a duo which stands for 'prosperity to come' in the Hokkien dialect, the ultimate melt-in-your-mouth Fortune Peanut Cookie with meaning 'increase in money to spend' or the uniquely fragrant, dense and chewy Orange and Jasmine Sugee Cake slathered with a layer of apricot gelatin.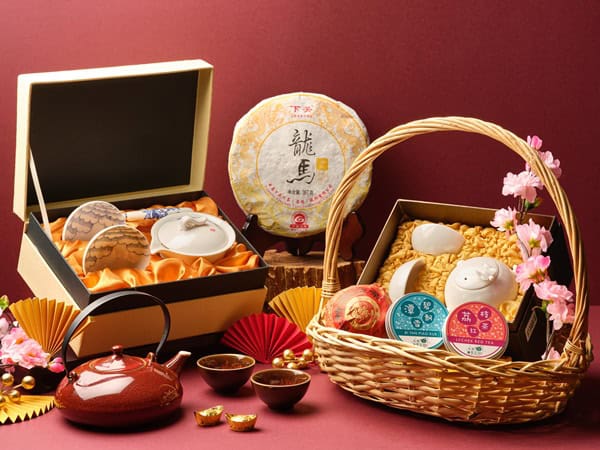 All images credit to PARKROYAL on Beach Road
For gifting, indulge in giving a Si Chuan Dou Hua Restaurant's hamper from SGD88+ onwards. Curate your own hamper and handpick an exquisite tea pot set, and fragrant tea blend by Tian Fu Tea Room.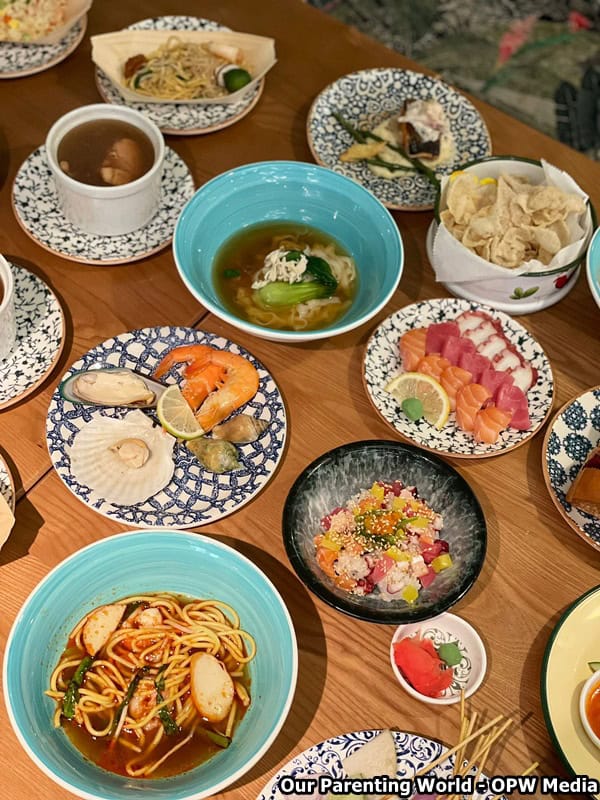 For more details, please refer to this site for the CNY buffet pricing. DISCOVERY members discount is up to 25% off for Ginger's CNY buffet, as well as CNY delights. However, it is not applicable to Si Chuan Dou Hua's dining and imperial high tea.