This Halloween, pull on your spookiest costume and get ready for an ice cream adventure because Museum of Ice Cream (MOIC) is transforming into Museum of I Scream! 
Look forward to have a spook-tacular experience featuring the sweetest treats and tricks from 1st to 30th October 2022 with unlimited "Trick-or-Sweets", Scoop up the creamiest Halloween experience for a perfect seasonal celebration with the sweetest (and spookiest!) people in your life and you can expect the unexpected as you meander through 14 spook-ified, interactive installations while creeping through a totally un-cone-ventional trick-or-treat adventure.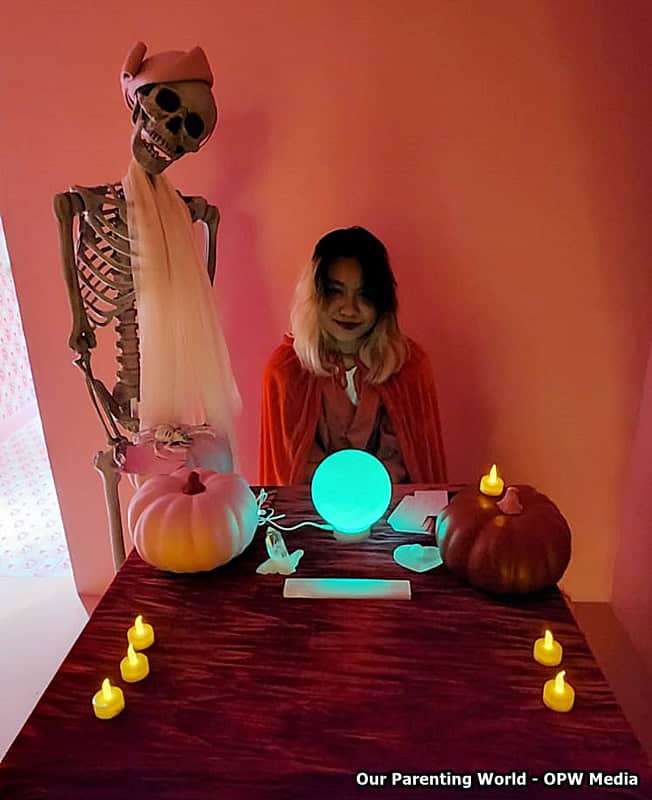 Embark On A Halloween Experience Like No Other
This entire spooky season, Museum of I Scream will feature a creep-ified ice cream extravaganza that includes unlimited desserts, a spectral seasonal menu and an uncanny adventure full of interactive installations. Keep an eye out for the candy cauldrons that you can fill up with and look out for Tasty treats such as mouthwatering munchies courtesy of Loacker (@loacker_singapore) and many more! 
Don't miss the opportunity to take a peek into the unknown by getting your ice cream fortune read by the mysterious ice cream fortune teller! 
It'll be love at first bite at the Apothecary Lab, where the mad ice cream scientist is mixing up some special sips and tasty tinctures for any parched party people! Don't get creeped out by the mad scientist's ice-clusive Graveyard Sundae or The Haunted Milkshake. You might notice a bubbling cauldron amidst all the potions, filled with a secret concoction reserved for only the most adventurous scoops (be warned – it could be boo-zey!)
Come, join us and have spook-tacular fun at Museum of I Scream this Halloween from 1st till 31st October! 
Museum of Ice Cream (MOIC)
Location: 100 Loewen Road, Dempsey, Singapore 248837
Opening Hours: Thursday to Sunday, 10am – 10pm
Tickets start from $40, which includes free-flow ice cream and mouth-watering munchies, to find out more and to purchase the tickets, please visit Museum of Ice Cream's website at https://www.museumoficecream.com/singapore