This festive season, celebrate at Baba Chews Bar & Eatery of Hotel Indigo® Singapore Katong, the beautiful heritage building that sits on the site of the former Joo Chiat Police Station, which was granted conservation status by Urban Redevelopment Authority (URA) of Singapore for its architectural & heritage value.
Hotel Indigo® Singapore Katong  as part of the IHG® global portfolio is an upscale boutique hotel with a unique modern design inspired by Katong, paying homage to the heritage of its lively neighbourhood. Diners can look forward to enjoy a diverse menu of ModernSingaporean (Mod-Sin) dishes, local favourites, and Western comfort dishes along with quality brews and alcoholic beverages.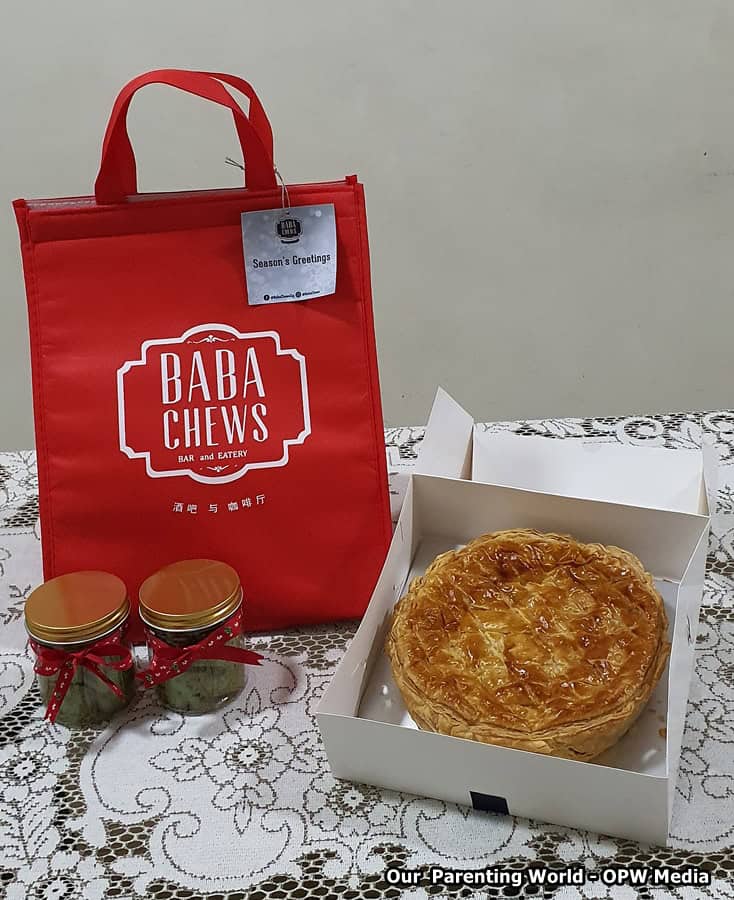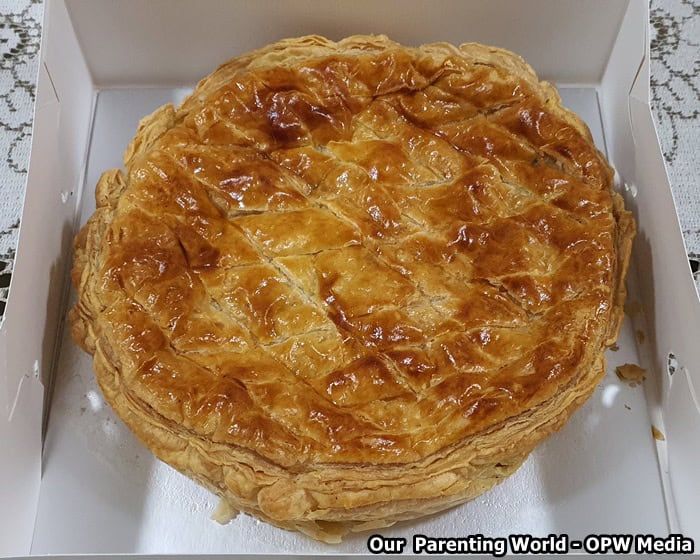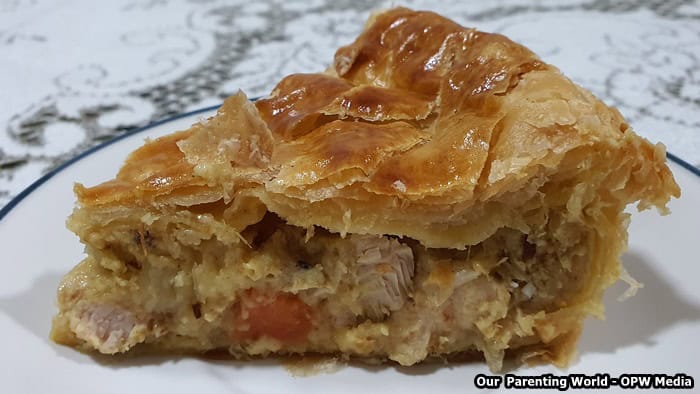 Thanks to Baba Chews Bar & Eatery for sending the festive goodies to us! One of the festive highlights this year is the 9-inch Laksa Turkey Pie created by Head Chef (Chef Soon). This crispy golden pie is baked with turkey breast, cheese, potatoes & mixed Asian vegetables in a creamy mildly spicy, coconut laden Laksa stew.
The uniquely, mouth-watering pie is filled with generous chunks of turkey meat and savoury vegetables in a rich, flavourful laksa stew wrapped in a flaky crust. So delicious! Chef Soon drew the inspiration from the festive classic Christmas pie, and infused a local flavour to it by replacing the fillings with flavours from Singapore's all-time favourite local dish in our Katong neighbourhood, that is Laksa.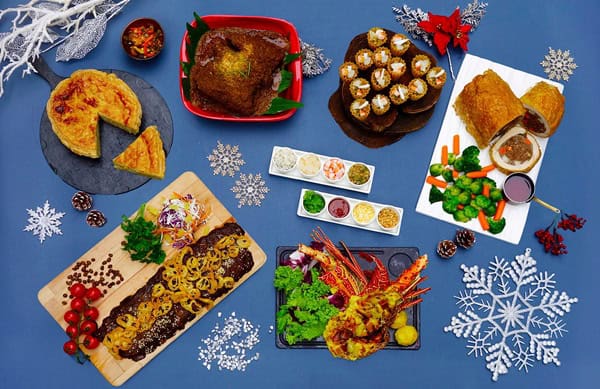 Photo Credit: Baba Chews Bar & Eatery
Dazzle yourself with a Modern-Singaporean (Mod-Sin) Christmas filled with ingredients of a truly Merry Christmas seasoned with love & a dash of enchantment. Kick-start the festivities through Baba Chews's exquisite gourmet creations. The All-you-can-eat Buffet (served à la carte) as follows: 
𝗙̲𝗲̲𝘀̲𝘁̲𝗶̲𝘃̲𝗲̲ ̲𝗕̲𝘂̲𝗳̲𝗳̲𝗲̲𝘁̲𝘀̲

Christmas Eve Dinner (24th Dec)
1800 – 2200 hrs 
2 seatings:
1800 – 1930 hrs
1930 – 2100 hrs
Adult: S$58++, Child: S$29++
Christmas Day Brunch (25th Dec)
1100 – 1500 hrs

2 seatings:
1100 – 1230 hrs
1230 – 1400 hrs

Adult: S$48++, Child: S$24++
Book now: https://www.tablecheck.com/shops/babachews-restaurant-sg/reserve
Also check out Baba Chews's festive confectionery and gift yourself with their best-seller – Chendol Yule Log Cake. Look out for the new Ang Ku Kueh Log Cake – a peanut-flavoured sponge cake with peanut coated crust and layers of coconut & red bean mousse to complete the festive Mod-Sin experience.
𝗙̲𝗲̲𝘀̲𝘁̲𝗶̲𝘃̲𝗲̲ ̲𝗧̲𝗮̲𝗸̲𝗲̲𝗮̲𝘄̲𝗮̲𝘆̲𝘀̲ ̲&̲ ̲𝗗̲𝗲̲𝗹̲𝗶̲𝘃̲𝗲̲𝗿̲𝗶̲𝗲̲𝘀̲
– Collection from 1st – 31st Dec 20, 11am – 7pm daily.
– 3 working days advance order required.
– Free Delivery for orders $200 & above.
Find out more and view Baba Chews's Festive Brochure at http://www.bit.ly/babachewsfestivebrochure 
Baba Chews Bar & Eatery is located at 86 East Coast Road, Katong Square #01-01, Singapore 428788.