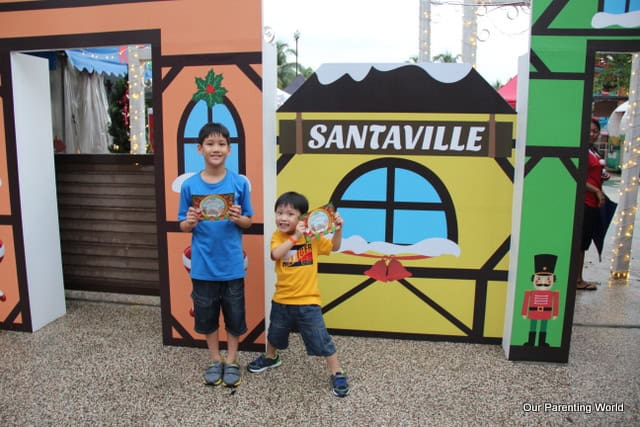 Where can we experience Christmas Joy and have fun in Singapore? Port of the Lost Wonder Sentosa presents Santaville where everyone is invited to visit the festive village and create special Christmas memories for the whole family. The event is held on the 21st, 25th and 26th December 2014 from 10am to 9.30pm. 
Port of the Lost Wonder Sentosa is a great place for children, parents and families to have a jolly good time especially so when the whole place is immersed with Christmas celebrations. Although it was raining heavily when we visited Port of the Lost Wonder, the boys waited patiently for the rain to stop and finally the heavy rain reduced to just drizzling. Horray! The boys managed to continue with their activities. 
First stop, we visited Reindeer Cafe when the boys get hands-on in making and decorating their own gingerbread man cookie.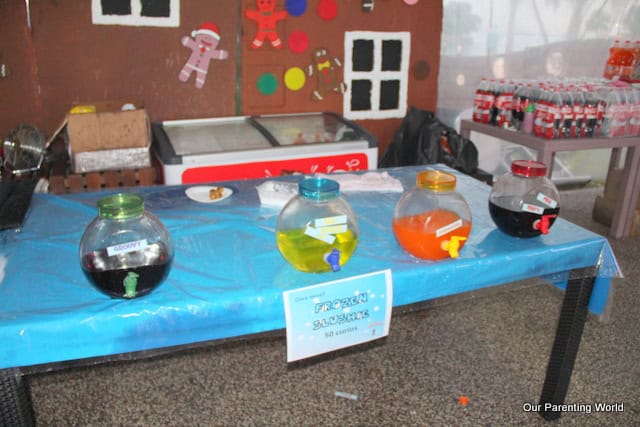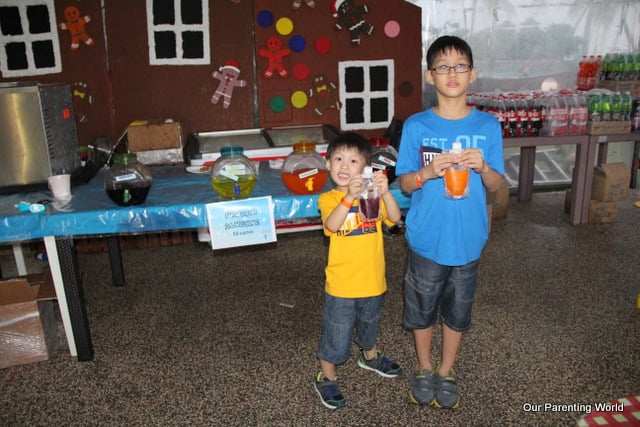 At the same cafe, the boys get to make Frozen Slushie where they will customise their own blend of drinks to enjoy an icy cold slushie.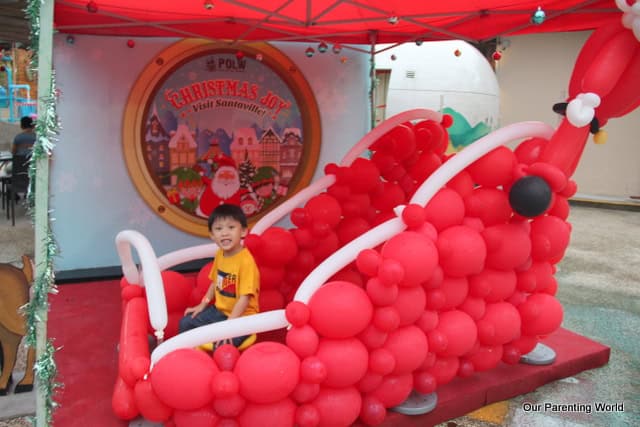 Take photos with this life-sized sleigh made out of just balloons!
At the Make-a-wish station, the boys get down to write down their wishes on the Christmas Balls Ornaments and hang them on the Christmas Trees.
Hmm … what the boys wish for? Hee hee … they said it's a secret!
The boys get to choose their favourite designs and have their hands painted. Aren't they beautiful?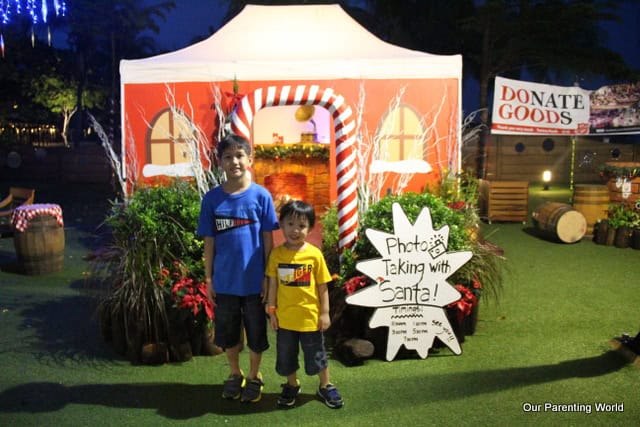 One of the highlights at Port of the Lost Wonder is to meet Santa and taking photos with everyone's favourite Santa Claus and his friends!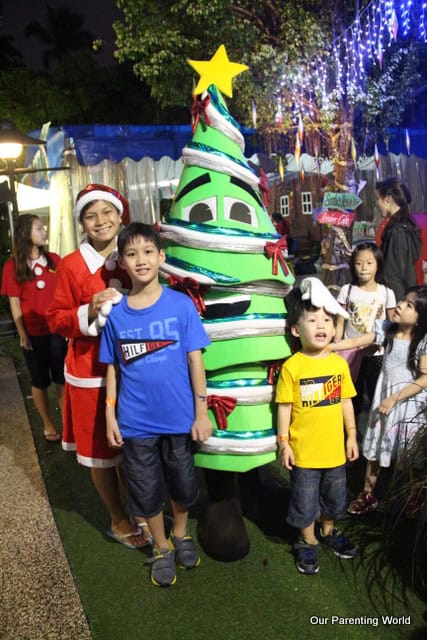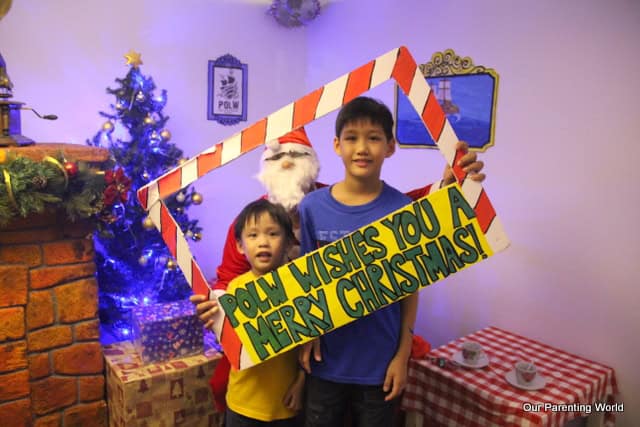 Ho ho ho … Santa Claus is here, bringing cheers and joy to children and parents. 
After meeting Santa and his friends at Santa House, the boys went on to visit Snowy Wonderland.
The boys are so excited to experience snowfall at Snowy Wonderland! You can also exercise creativity and build your own Snowman here. 
The boys can't wait to jump into the Bubble Party where they spend some time playing with the bubbles. 
Ahoy! We are reporting at the Pirate Ship, ready for a wet and exciting adventure. During this period, the pirate ship opening hours will be extended till 9pm. 
Celebrate Christmas at Santa's Village at Port of the Lost Wonder, besides the above activities, there are a lot of activities that the whole family can participate like "Our Family Dress Up Competition", "Christmas Movie Screenings Under The Stars", "Mini Market" where you can indulge in traditional German delights like Bratwursts and Crepes. Yum yum …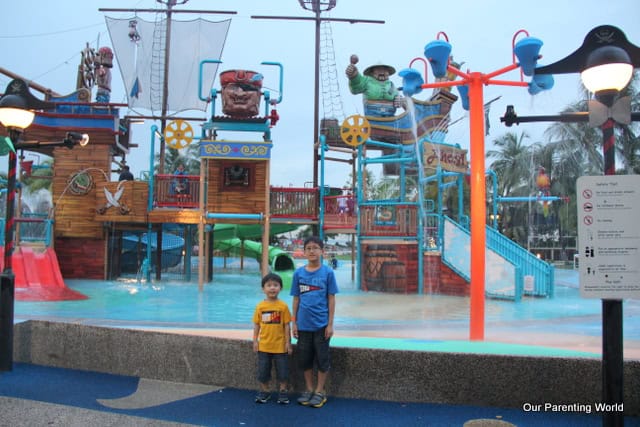 Our Parenting World team, Gor Gor and Di Di would like to thank the lovely organisers, Port of the Lost Wonder and Sentosa for having us.
Port of the Lost Wonder is always one of our favourite places to visit and it is also a good place to have birthday parties. Please click HERE to find out more.
Additional Information
Port of the Lost Wonder (POLW) Ticket Price:
$25 per child accompanying adults enter for free. 20% off for POLW members limited to 4 standard tickets only. Book your tickets now at store.sentosa.com.sg