Are you looking for interesting activities to do and experience in Singapore? 
GoLivMo is an Insider City Guide online platform offering more than 100,000 unique experiences that can be purchased through the platform. It provides seamless and exciting experiences across Singapore, devoted to transforming city activities into wonderful memories.
The platform enables Singaporeans to discover the city beyond dining experiences, local attractions and staycations. From flying a plane, to parkour training and even Japanese happy hours in Singapore, GoLivMo co-develops new and unique experiences with insightful businesses, providing public access to secret spots, bespoke activities and tough-to-find local experiences.
Our team speaks to Kevin Ou, CEO and Founder of GoLivMo to share more about what inspired him and how he set up GoLivMo, what GoLivMo has in store for locals in the coming 2021 and more. Read on to find out.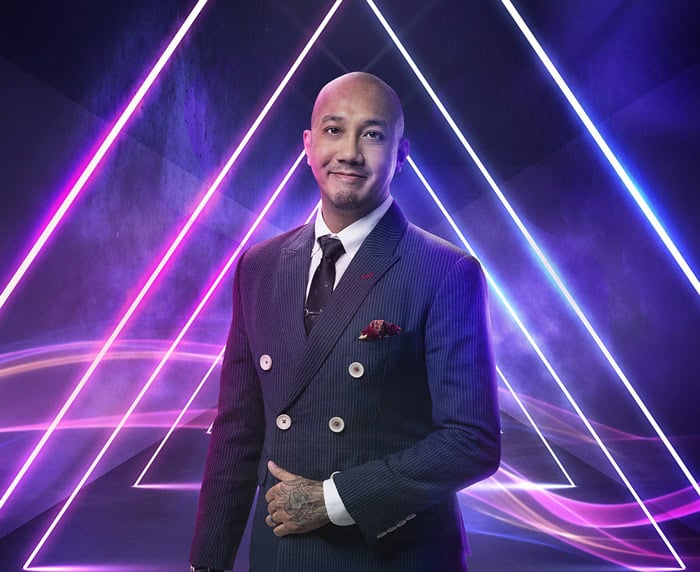 Exclusive Interview with Kevin Ou, CEO and Founder of GoLivMo
1. Please share with us more about your background? What made you decide to become an entrepreneur?
Kevin Ou: I started my career as a Commercial Photographer in Los Angeles, working with Celebrities to craft their public image. This quickly expanded into consulting with movie studios, music labels, and various entertainment agencies. Every project was widely different and we've been fortunate to work with a wide range of personalities from movie stars, pops stars to world-class athletes and politicians.
I realized from a very young age that I had a big entrepreneurial streak in me. I've had a string of business startups since I was 16, and it grew from there. My main allure of business is the opportunity to create an impact or change in humanity to make things better. That's always been my goal ever since I knew it.
2. What inspired you to start GoLivMo as a worldwide city experience marketplace?
Kevin Ou: The first idea sparked in 2009 when I was in a work session with a Victoria's Secret Model. Peering through the viewfinder of the camera, and engaging with her up close, made me wonder how many other people would pay / die to have this very exact experience. Then it led me to wonder how many other hidden amazing experiences there are that exist in plain sight.
It then became a challenge to find as many of these amazing experiences, and connect them to as many people who appreciate them.
If you're observant, you'll notice that companies have also started to put a lot of emphasis on customer experiences. Many businesses are now shouting out about their retail, dining, party, intimate, etc experience. Studies have also shown that millennials have switched their overall approach to life to value experiences over things.
For companies trying to market these experiences, it's hard to target socially active consumers who love to be outgoing and try new things. This presents a challenge to companies. There isn't a dedicated channel that allows businesses, communities, and individuals to connect with high purchase-intent buyers effectively. We're all accustomed to booking travel activities through a travel booking app when we visit a new city. Wouldn't it be great to have a similar platform that offers a full range of experiences, for everyday life?
After all, what is the benefit of technology if it's not for the purpose of improving our lives?
3. How did you come up with the name, GoLivMo?
Kevin Ou: GoLivMo (or affectionately known as just "LivMo" to our fans), is an energetic rally to empower people to GO, LIVE MORE! We chose a name that was simple to understand, and embodies our mission without the need for much explanation.
During our research surveys of 800+ people around the word, we've noted that an average person takes upwards of 60 minutes to search and decide on an social activity. This is due to how fragmented and spread out all the pieces of information are.
By consolidating all the information into a single discovery platform, we are able to reduce that search and booking time to under 8 mins. This saves you time from being stuck behind a screen and more time living your life.
So the name further reinforced our guiding mantra for users to "Search Less. Live More".
4. What are the challenges you faced when setting up GoLivMo and how did you manage to overcome them?
Kevin Ou: When we first started, we realized that there were too many disconnected sources of information and platforms. Traditional platforms are fragmented and time-consuming. Users typically go through platforms like Facebook, Instagram, Chat Programs, Friend Recommendations, Online Blogs, Magazines, Ticketing Sites, Travel (Activity) Booking Sites, Email promos and Newspapers.
I personally used to search close to an hour, before I gave up (out of frustration or boredom of searching) and defaulted back to my comfortable routine and/or stuck to my regular watering hole. Every weekend, deciding on fun activities with my kids leads to the same lengthy struggle.
If you identify with this, then you'll agree that there's got to be a better way to discover exciting activities. If only there were an aggregated platform (Think: Amazon of Activities and Experiences) that would help me discover, and book experiences quickly and safely.
The problem we all face now is an abundance of information, not the lack of. This overwhelming information leads to decision-paralysis and #FOMO. One of the biggest challenges we faced was fixing a problem, that many may not even realize was broken. We've all been so accustomed to the inefficiencies of the process that only a few started to question it. Educating users and improving our lives became the first step.
Our goal now is to help bring the world closer through shared interests and experiences. We feel that the most important thing we can do is bring people closer together, especially in times like these. We empower people online, to come together offline.
We believe that as our world becomes increasingly digitized, there is a growing demand for real-life experiences. We aim to bring together communities, empower vendors, inspire once-in-a-lifetime connections through experiences, that benefit worthy causes around the world.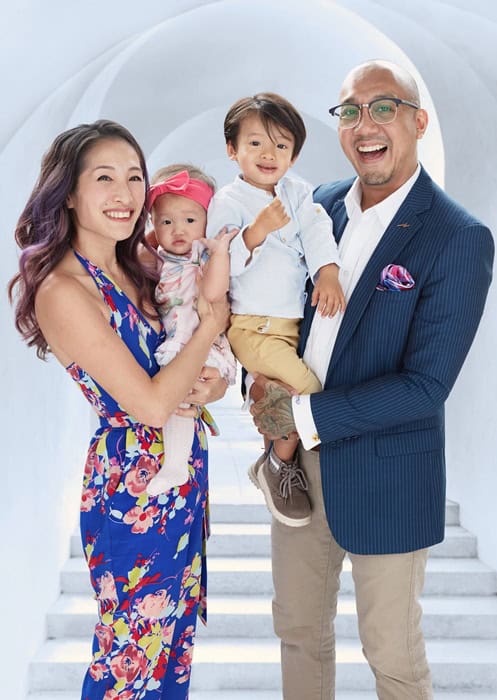 Kevin Ou and family (Images credit to Kevin Ou)
5. How does GoLivMo source for their activities? What's the secret to GoLivMo's unique activities? 
Kevin Ou: GoLivMo connects companies (retail, fashion, alcohol, music, sports, restaurants, etc) and consumers through unique branded experiences. Being a data-driven technology platform, we're able to have our finger on the pulse of society. Utilizing our proprietary data that are aggregated from the clicks and keyword searches, we're able to anticipate trends and demands.
Using this unique data, we partner with our creators to curate and create, amazing experiences to fit consumer demand. GoLivMo is the go-to platform when users crave more personalized experiences. We're not a good fit if you're happy with the run-of-the-mill activities that everyone else is doing.
By doing so, we help creators alleviate financial risk while driving consumers to inspire branded experiences all over the world. We help Business and Communities unlock value in previously unused, un-monetized assets. Brands win by monetizing an unused asset and /or engaging current and potential customers. Consumers win by having unique experiences and access they never had before. This helps foster a more well-rounded lives in general.
6. How is GoLivMo an antidote to mass-produced tourism? 
Kevin Ou: GoLivMo focuses on connecting users with unique and extraordinary experiences, compared to the standard tourist attractions and staycations. We become a gateway for easier access to new communities and experiences outside of your existing social circles. Our goal is to provide more intimate access into each city for both locals and travelers (when borders reopen). We feel that a city is more than its tourist attractions and work hard to identify the heart and soul of each city.
Businesses get to engage and build loyalty by letting more consumers really experience their stories with like-minded consumers. Communities are empowered to create experiences that bring people together to celebrate shared interests and foster lasting memories. Charity organizations can create experiences that bring people closer to their organization and encourage them to become advocates for their cause.
We are making personalized discovery simple for everyone. We believe that we give people the power to take control of their lives. To connect users with what they love to do. We believe that the best things in life are not bought from a store, but the memories from experiences we make with the people we love.
When experiences are unique and authentic everyone benefits. We know some of the best experiences are found beyond regular event listings.
7. What are some of the family-friendly activities that you would like to highlight at GoLivMo?
Kevin Ou: Here are some fun experiences that are very different from the regular tuition or ourdoor adventures for kids. If you're looking for something different that you can use to bond with your children, we would like to suggest these: 
https://golivmo.com/collections/for-families/products/explore-a-secret-shophouse-rooftop-farm
https://golivmo.com/products/create-your-very-own-latte-art-in-this-parent-child-workshop
https://golivmo.com/collections/for-families/products/partake-in-a-cookout-for-the-whole-family
https://golivmo.com/products/capture-your-familys-best-side-with-this-photography-session
8. Any other activities featured at GoLivMo that you would like to recommend to our readers?
Kevin Ou: We have several exciting collaborations with Michelin Starred chefs, virtual concerts to celebrity zoom-calls, but since we have shared family-based experiences, here are some other fun ones you can explore:
https://golivmo.com/products/celebrate-a-birthday-with-an-instagram-worthy-picnic-5-pax
https://golivmo.com/products/go-on-a-gin-distillery-walkabout-with-a-tasting-flight-singapore-sling-masterclass
https://golivmo.com/collections/gifting/products/be-dined-and-dazzled-in-this-spectacular-showcase
https://golivmo.com/products/explore-the-intertidal-pools-at-sisters-island
https://golivmo.com/products/paddle-through-the-northern-waters-of-singapore
9. What's your advice for those who want to start their own business? What preparation work and mindset do they need to have? Any tips on how one can be a successful entrepreneur and succeed in the competitive market?
Kevin Ou: Tenacity is certainly one of the most important traits to succeed. Nothing in business ever goes the way you want it to. There are many disappointments, and if you can't push through those failures and have a fragile mindset, it is very hard to keep going.
Persistence is needed to help you get from failure to failure without any loss of enthusiasm. I certainly value that over knowledge or lack of skills.
If you're determined and hungry enough, you'll find a way to learn/hire others with that skillset. The drive to learn or to figure things out is invaluable, and I can sincerely tell you that very few people have that.
So if you want a shot at succeeding, start with yourself before you turn that focus on problem-solving the world.
10. How do you create and increase your brand awareness and promote your platform to the market?
Kevin Ou: Prior to the Covid-19 pandemic, our mission was a lot easier. Society was active and there was an abundance in our partnerships with brands, communities, and individuals creating unique and amazing experiences.
These experiences were then shared initially via word of mouth and social media channels. Once we started to build a community of socially active users, it became easier to curate new experiences, without having to rely on traditional marketing.
In our current mid-Covid times, we are all socially bound by social distancing guidelines and low-density activities. As borders are closed, many locals are now actively searching for new and unique experiences again. For those who crave more than just regular attractions and staycations, we are constantly connecting with these new users to help suggest new options.
11. Lastly, what does GoLivMo have in store for locals in 2021? Tell us more about the 3D Virtual Marketplace. 
Kevin Ou: Due to border closures and social distancing guidelines, we're seeing an upward trend in virtual/online experiences. We eventually partnered with a Singapore-based 360 VR Technology company (Xctuality) to develop an Immersive Interactive Reality (IIR) platform that would serve to entertain audiences with unique curated content. We call it "GoLive!".
This interactive platform would allow companies to engage and entertain audiences. Our goal is to provide a virtual ecosystem for companies to extend their marketing reach beyond their existing physical and online platforms. We call the concept 'retail-tainment', where we get to help companies provide a platform for retail while provinding a fun experience at the same time.
We made this platform easy for non-gamers to use. It is web-based, fast, and does not require any complicated apps or downloads. Our vision is to be a viable alternative for physical experiences, even when social distancing measures have been lifted.
GoLive! is in the final stages and ready to launch it in Asia in Q1/Q2 of 2021. You can sign up for a waitlist to be alerted for the first session.
GoLive! Link: GoLive! Information – GoLivMo
Thank you Kevin Ou for taking our interview!
Try out GoLivMo and experience the opportunity to discover Singapore differently, to find out more, please go to golivmo.com.