Kiztopia is Singapore's Largest Indoor Edutainment Playground in a shopping mall that will open at Marina Square on 15 June 2019! It is the first edutainment paradise in Singapore that is themed around its very own Intellectual Property (IP) registered characters. With its motto 'Play to Learn, Learn through Play', Kiztopia provides a one-stop holistic eco-system for children aged 12 years and below to develop new skills while having a ball of a time. On top of that, the play haven has also developed an extensive range of educational programmes for children to learn through a multi-sensory, play-based approach.
At Kiztopia, spanning a massive area of 18,000 square feet is divided into 18 different play zone and comes with a cast of 11 original animated characters. Each of the character has its own distinctive personality, profession, and story that accompanies and tailors to various children's interests at specific play areas. The characters are Dr. Chen, Mark the monkey, Chichi the chick, Tiger, Raby the rabbit, Bell the bear, Pepe the pig, Tina the turtle, Pio the penguin, Honey the bee, and Eli the elephant. The park also comes with a café, Bell's Pantry with its own in-house kitchen that boasts a healthy, nutritional menu that is curated by Neil Bailey.
Our Parenting World – OPW Media team is pleased to be able to interview Liana Raffort (LR), Managing Director of Kiztopia and Neil Bailey (NB), Operations Manager of Kiztopia in charge of F&B to find out more.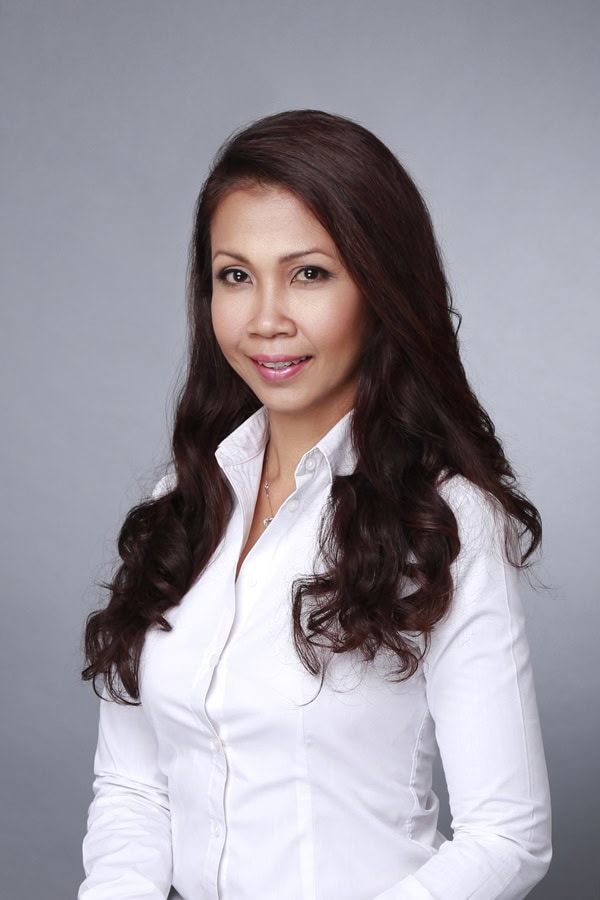 Exclusive Interview with Liana Raffort, Managing Director of Kiztopia
1) Please share with us about your background and your vision for Kiztopia?
LR: Having children of my own and being part of a parent support group in my kids' Primary School for the past 4 years, I managed to extend my passion on making childhood memories a long lasting one. Hence the opportunity to be part of Kiztopia was nothing less than appealing to me.

Our vision is for Kiztopia to be a fulfilling experience for children of all ages through playing and learning with their parents' involvement; taking home long term memories through their adulthood. Kiztopia is to be the place where the fun.

Although there are plenty of playgrounds in Singapore catered for different age groups, they focus largely on high-activity play and entertainment.

Building on our motto, "Play to Learn, Learn through Play", what makes Kiztopia stands out is that it encourages purposeful and active play for children aged 12 years and below, through curating its 18 play zones to each have its own specific learning objective.

We hope to create a secure and holistic environment for kids to develop not just textbook-based knowledge, but also their self-confidence and other aspects such as the multiple intelligences and learning domains.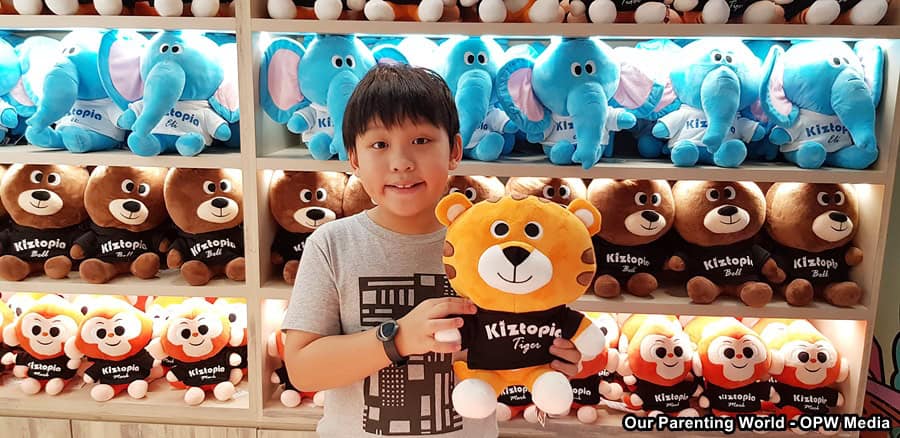 2) Why did Kiztopia chose to develop as many as 11 IP Characters and how were the characters being conceptualised?
LR: There are 11 Kiztopia characters in total: 11 in total, comprising Dr. Chen, Mark the monkey, Chichi the chick, Tiger, Raby the rabbit, Bell the bear, Pepe the pig, Tina the turtle, Pio the penguin, Honey the bee, and Eli the elephant.

At Kiztopia, the design and education team converge to create this diverse range of 11 IP characters that helm the edutainment park, to encourage paradigm shifts by exposing kids to a range of differences.
3) How will these characters help to contribute positively to children's development and the diversity in these characters help to encourage children to be more open-minded?
LR: In this modern world, we are exposed to diversity everywhere we go. People share different tenets, languages, traditions, backgrounds, and appearances. It's important to train our children to be more open-minded as diversity continues to fuel this increasingly complex world.

Each character has its own distinct personality, hobbies and profession, with some aspects curated to debunk negative social stigmas. Eli the elephant, for instance, is quick on his feet and a fast runner, opposing the stereotypes associated with elephants.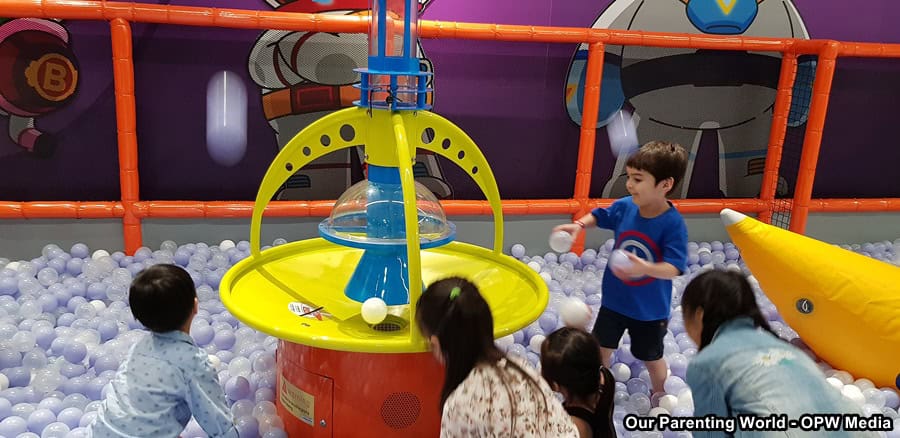 4) Lastly, any interesting things about Kiztopia that you would like to share with our readers? What can children look out for when they visit Kiztopia?
LR: The endless fun-filled park has its 18 play zones in total, that includes an indoor driving school, role play rooms, Augmented Reality (AR) studios with arts and sports content, and even function rooms that can be booked for birthday parties or corporate events.

Each play area is also represented by one of the 11 original animated characters, that brings out educational themes and messages through their distinctive personalities.

For example, Honey is a Bee whose favourite hobby is to sing. She stations herself in the park's Music Room called Honey Notes, which encourages children to express themselves through music.

Besides the 18 curated play zones that each comes with its own specific learning objectives, we also have classes that are open to the public and will start in August 2019.

Available classes include rhythmic gymnastics classes, music and movement, speech and drama, cooking classes, phonics and reading, visual arts, science and robotics, just to name a few. Additionally, Kiztopia is actively working with preschools, primary schools, educational institutions and organisations to customise a holistic learning environment where learn and play converge.

We also have our own café which is named after the oversized bear character, Bell, who enjoys hosting his friends of the Kiztopia family.

The cosy café is decked out in vibrant colours and boasts a healthy, nutritional menu curated by Neil Bailey, who has had a hand in the F&B divisions of regional brands such as Hard Rock Café and Smoothie King.

Offering an all-day dining menu, Bell's Pantry features food items that are freshly and organically prepared from scratch in the in-house kitchen. Children can tuck into delectable menu items such as Smoked Salmon Eggs Benedict, Mac n' Cheese and decadent Stacked Pancakes.
Thank you Liana Raffort for taking our interview!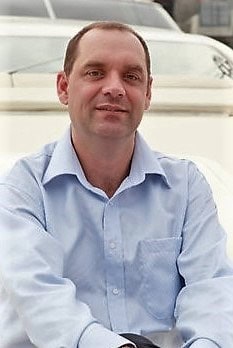 Exclusive Interview with Neil Bailey, Operations Manager of Kiztopia in charge of F&B
1) Please share with us about your background and your vision for Bell's Pantry?
NB: Long term PR of Singapore with three children, one of whom has served his time in the army under N.S, Two of only 6 years old, Neil is married to a local Chinese Singaporean. A trained chef before trading the hat and apron for the cufflinks and shirts of management. These elements offer an intention to create a family dining environment of the style that we seek yet often compromise upon due to the lack of availability.
2) How was the menu being conceptualised and what's the inspiration behind the curated menu?
NB: Fresh, Flavoursome, Casual, Hearty, Share (even if it is only on social media, we do offer some indulgent desserts) inspired by the expectations of modern dining, where by the food must speak to our lifestyle , less salt, less oil, more colour, more fragrant less prepared in a factory more of how we wish to cook if we had the time.
3) How did you and your team come up with the required nutrition for a child's development for the food served and what's the process of food preparation for the menu items?
NB: It is our intention to offer the style of food and beverages that parents feels comfortable with to offer their children in this age of awareness. Whilst meeting the challenges of comfort food that our children gravitate towards.

An example instead of the umbitquoes chicken nuggets we will offer chicken fillet wrapped in breadcrumbs, with hearty farmhouse tomato concasse sauce and russet potato mash. Though if they request French fries we will not say NO!!! but the request for such an accompaniment is for the guests to indicate to us. We feel this encourages the freshly prepared accompaniments to be the better standard

Macaroni cheese, will be penne pasta in a light cream cheese sauce, gratinated with cheddar and mozzarella,, all of our children's dishes will be accompanied with fresh vegetables or a salad

Towards the adult choices we recognize the salad bar is a welcome addition to our dining culture here in Singapore over recent years, An array of fresh items, that you can choose a combination that suits your on dietary , texture and flavor profiles, To which we offer accompanying choices of protein, These include Salmon Local seabass, prime cuts of meat and vegetarian items, should you choose to do so.

Whilst we offer the indulgent dishes of such casual dining environments such as Eggs benedict or scrambled eggs with portobello mushroom, you could choose to have a small salad at the side to share, just a little balance to the delicious choice.
4) Lastly, any interesting things about Bell's Pantry that you would like to share with our readers? What can children look out for when they dine at Bell's Pantry?
NB: We work with local suppliers, whom are very supportive in our ambitions and intentions, Our food is labour intensive and often most of us fail to have the time to prepare as we once did. So we wish to offer food which looks like it was prepared  by hand. Seasoned and tasted checked and balanced, in many ways the food we enjoy preparing and share with others, fresh, colourful and abundant in taste.  Steamed, grilled, mixed by hand, and cooked to order, is the methodology behind our style.
Macaroni cheese, penne pasta in a hearty tomato sauce and grilled vegetables with a hint of pesto, is just one of our vegetarian choices, Fish ball skewers with the char grilled bar marks bringing the flavour to the fore, sloppy cheese hot dogs in a soft bun, and yes we do offer French fries and tomato ketchup, OF COURSE WE DO 😊 but no salt, you can add that yourself.
Thank you Neil Bailey for taking our interview!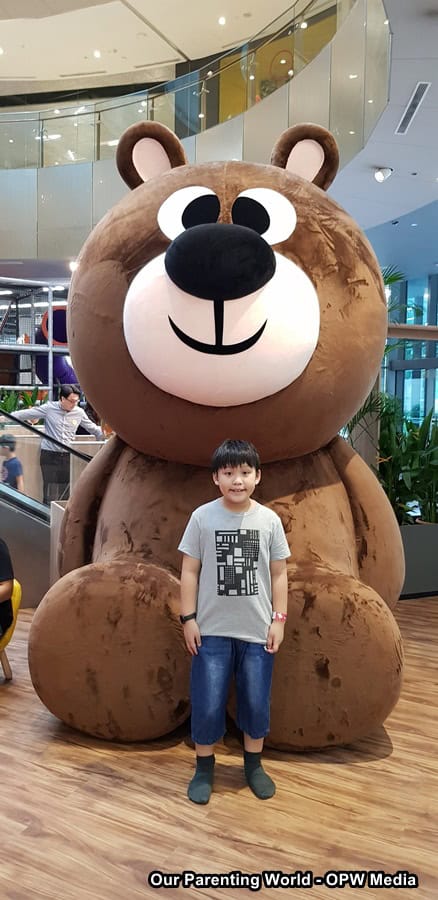 From now until mid-July 2019, Kiztopia is offering early-bird and grand opening promotions for all Single Entrance tickets, 15-times Admission tickets, and Annual Passes. Single Entrance tickets range from $28.00 – $48.00, depending on duration of play. Kiztopia also offers event and birthday party packages that allows families, schools, or organisations to host events within Kiztopia's own function rooms. 
Kiztopia 
Suitable for children aged 12 years and below 
Official Opening 15 June 2019, Saturday
Opening Hours: Sunday to Thursday: 10am to 9pm Friday & Saturday: 10am to 10pm
Venue: Marina Square 6 Raffles Boulevard, Level 1, 01-09, Singapore 039594
To find out more, please visit the following:
Website: https://kiztopia.com
Facebook / Instagram: @kiztopiasg
Official hashtag: #kiztopiaSG