Families for Life Celebrations 2015 enabled many extended families whom have successfully balloted for complimentary tickets to enjoy family time during the September school holidays at Universal Studios Singapore (USS). The celebrations event was very well-received with 20,000 complimentary tickets available in family friendly sets of 6, 8 and 10 were snapped up quickly!
It is a heartwarming sight to see so many families bringing their children and grandparents to take part in the celebrations and spending time with their loved ones. 
Families for Life (FFL) aims to instil the importance of Family spending time together and making every family moment count with your loved ones.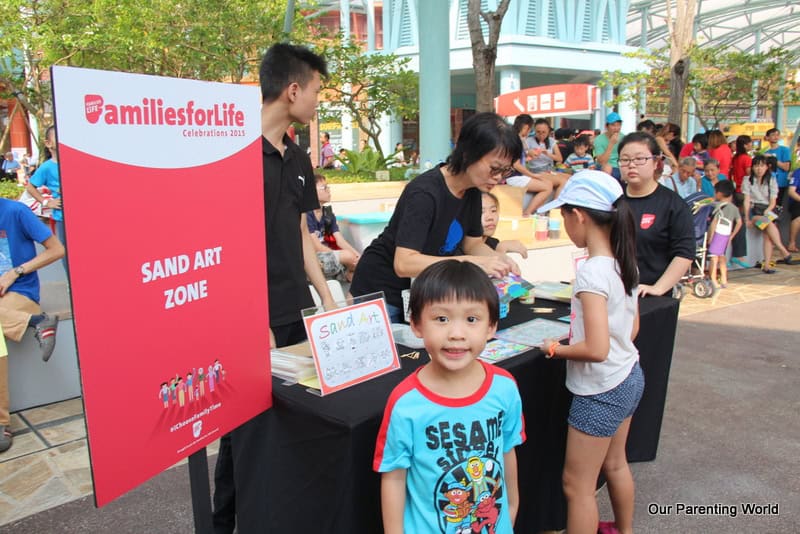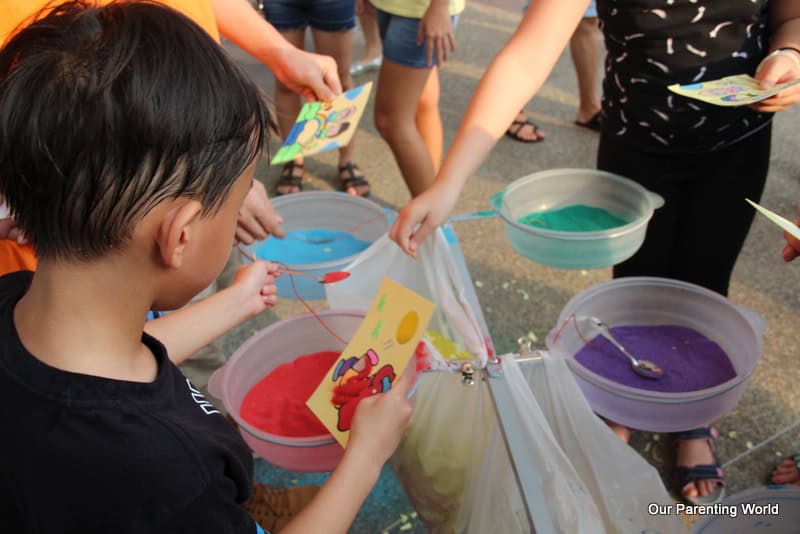 FFL has arranged a lot of fun activities and special SG50 skit performed by local celebrity at the  Families for Life Celebrations Square outside Universal Studios Singapore.
Many children are seen having fun applying various colours on their art pieces at the Sand Art Zone.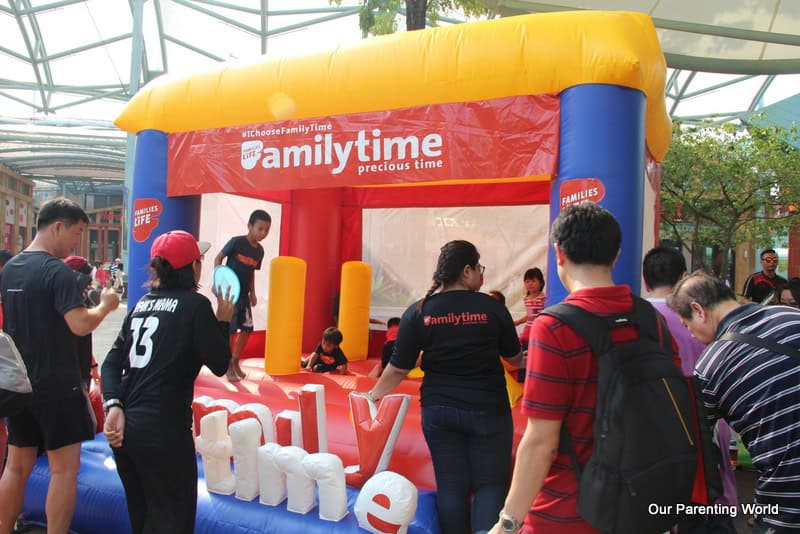 Younger children are bouncing away happily at the bouncy castle.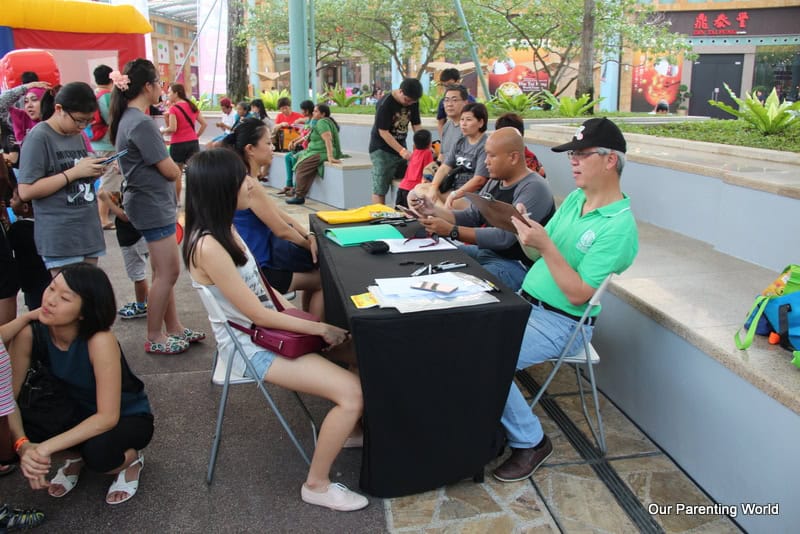 Have your portrait drawn by the skilled Caricature artists.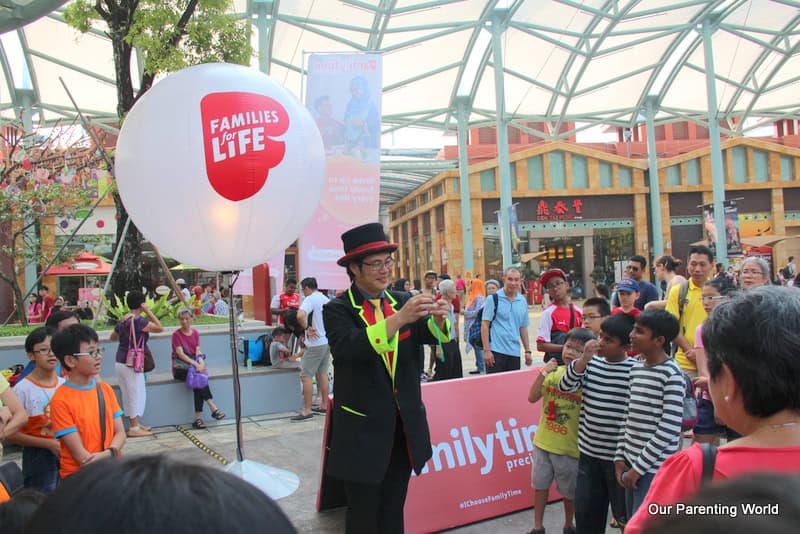 Families at the event are entertained by a talented street magician who captivated the audience with his performances.  
Get exclusive FFL merchandise which are on sale and all proceeds will be donated to charity, The Straits Times School Pocket Money Fund (SPMF) to support the meaningful cause of supporting the students of low income families.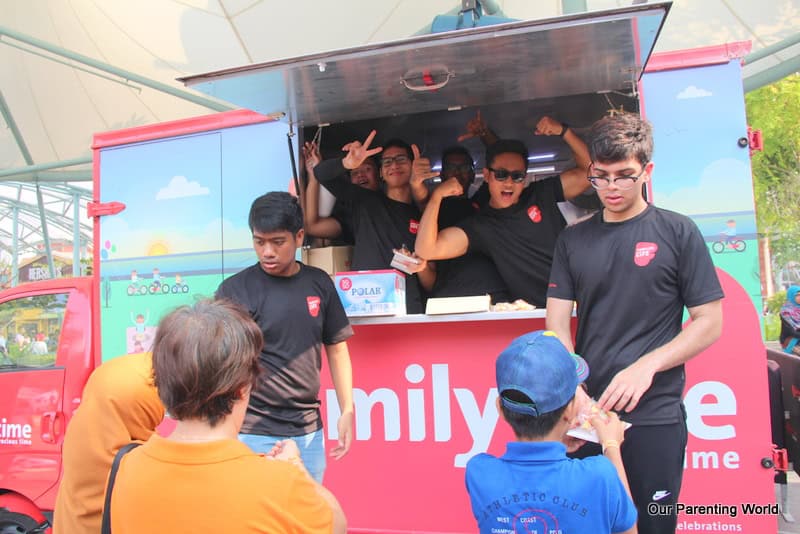 Free snacks and exclusive postcards are distributed to all the families at the event. The friendly and helpful FFL staff bring cheers to all the families at the event and thanks to them for poising for this photo 🙂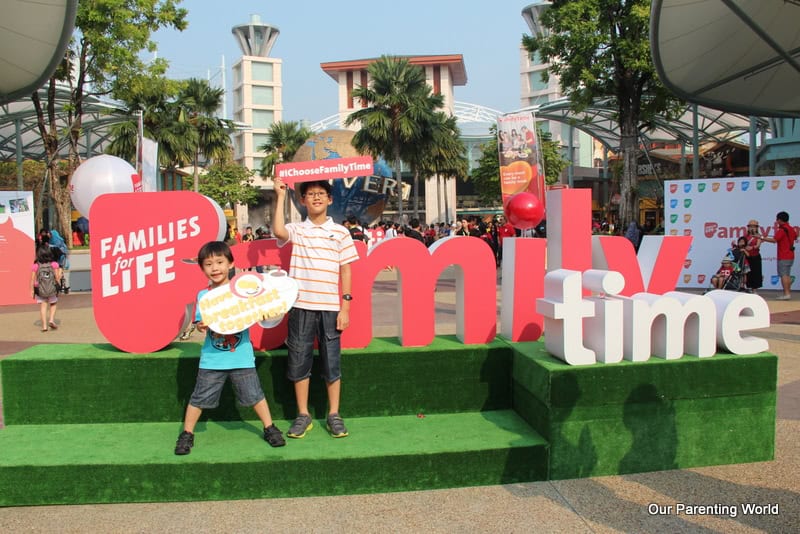 Families can have fun taking photos at the photo booth and collect their photos after that.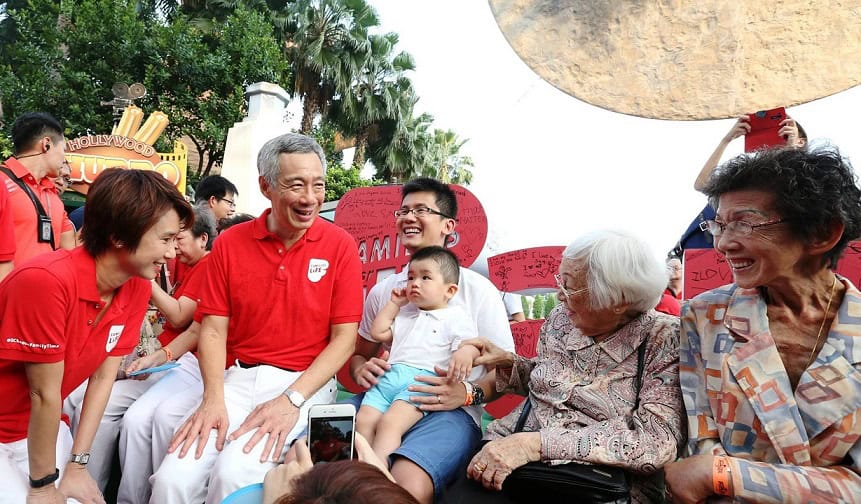 Photo Credit: Picture from PM Lee's Facebook on Families for Life Celebrations
PM Lee together with Tan Chuan-Jin and Low Yen Ling also joined the Families for Life Celebrations and meet some of the families at the event. Many families are excited to see them. 
Universal Studios Singapore (USS) opened its door exclusively to Families for Life Celebrations 2015 participants from 5pm to 11pm.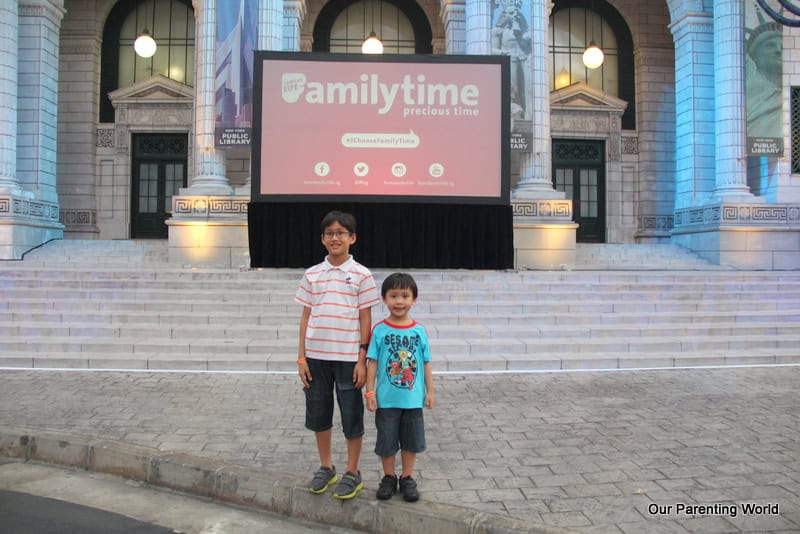 We are all excited to start our adventure with our family and spend precious family time at USS.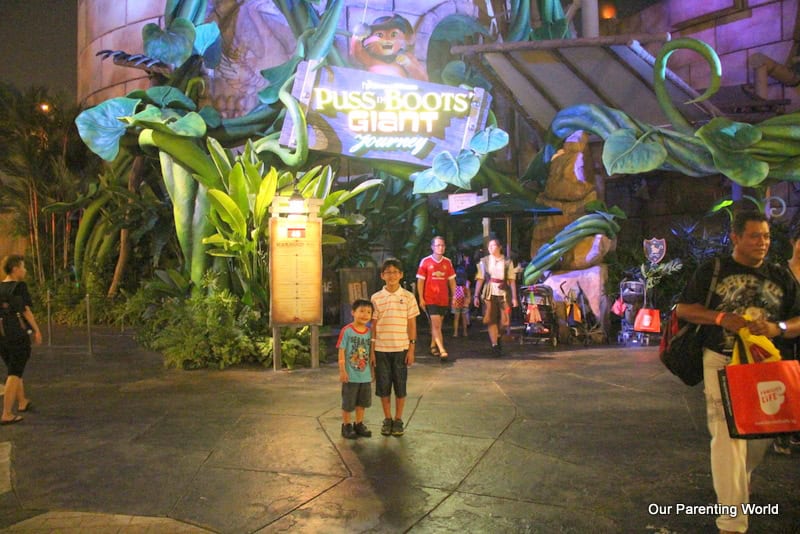 Some of the rides we have taken at USS are Puss in Boots' Giant Journey, this is one of the latest ride at USS. It is an outdoor family suspended roller coaster where you will join Puss and Kitty on this anti-gravity, swashbuckling adventure in search of the legendary golden eggs.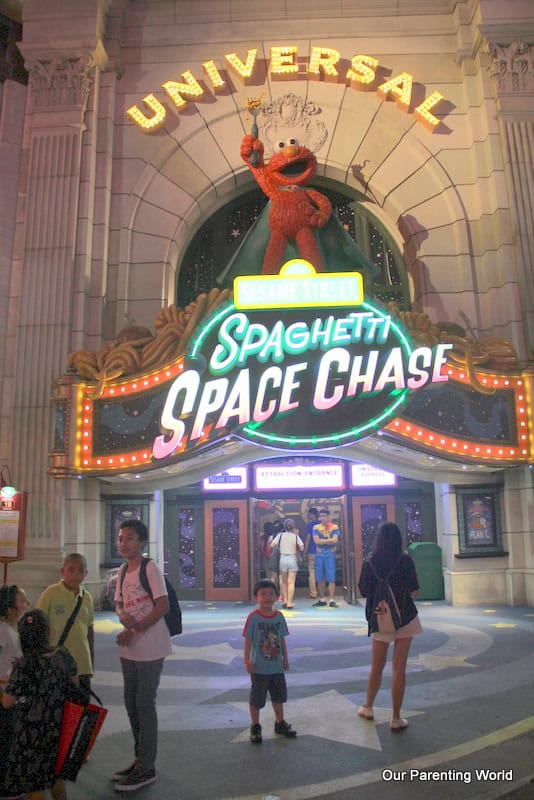 Sesame Street Spaghetti Space Chaser, this is a family friendly high-flying adventure ride where you will travel through space and meet all your favourite Sesame Street characters.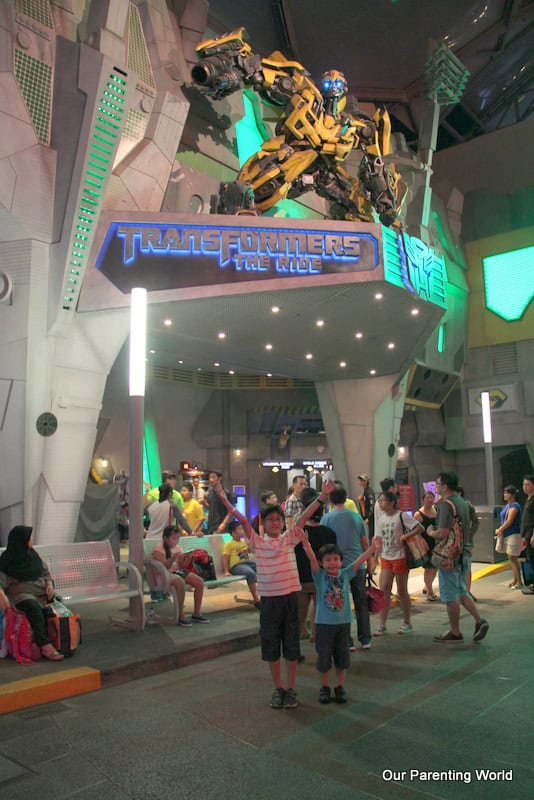 One of the most popular rides at USS, Transformers the Ride where you will join Optimus Prime and Autobots and experience a exciting ride in the ultimate 3D battle against the Deceptions.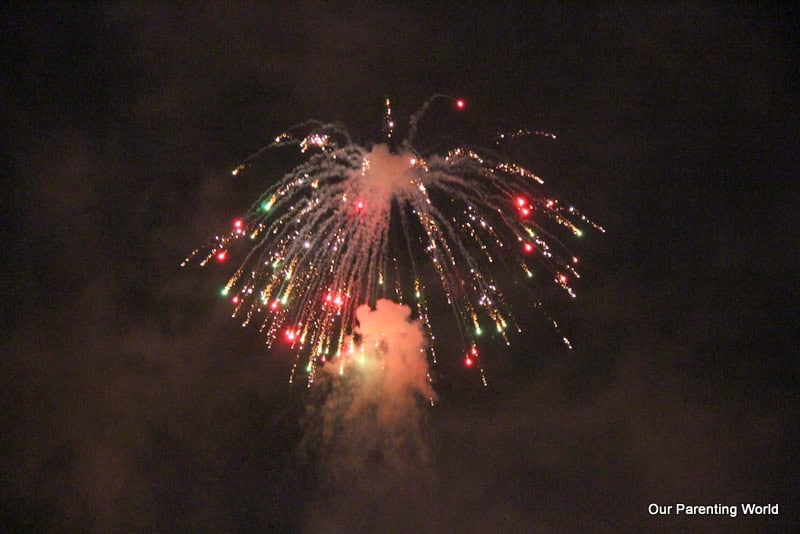 Families gathered at Lake Hollywood Spectacular – Hollywood Plaza at 10pm to catch the dazzling displays of fireworks. It is a beautiful and spectacular sight!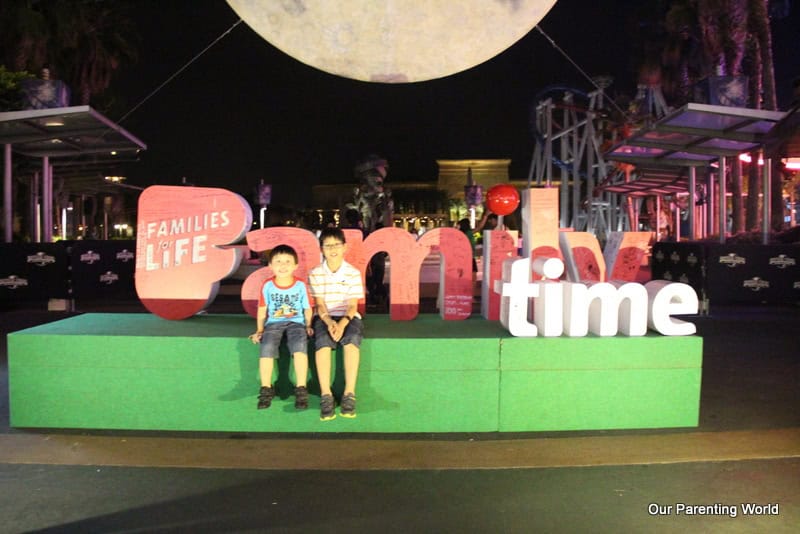 Thank you to Families for Life (FFL) for giving us the opportunity to spend precious family time together and it has been a happy and memorable moment for all of us! 
To find out more about Families for Life and its activities, please click HERE. 
Families for Life
About Families for life (FFL) aims to promote strong and resilient families in a genuine and positive way. Through engaging Singaporeans about families and providing platforms for family bonding, FFL aims to inspire Singaporeans to renew their commitment to their families.
The Families for Life Council is headed by Mr. Ching Wei Hong, Chief Operating Officer, OCBC Bank.
Please visit www.familiesforlife.sg and www.facebook.com/familiesforlife.sg for more information.