Our Parenting World Interview Series: Families for Life Celebrations and Exclusive Interviews with Mrs Claire Nazar, Council Member, Families for Life and Mdm Wong Mei Yann, participant in Family Duathlon 
School holidays is here! Make time for your family this 28 May and be a part of the first Family Duathlon at the annual Families for Life Celebrations! 
Details of the Families for Life Celebrations as follows:
Date:

Sunday, 28 May 2017

Time:

8:00am – 9:30pm

Location:

Civic District, Padang

Programme Charge:

Free (excluding purchase of food and beverage on location)
Look forward to embark on a series of fun-filled activities for the whole family, for more details on Families for Life Celebrations 2017, please log on to www.familiesforlife.sg. 
Our Parenting World (OPW) team is pleased to be able to interview Mrs Claire Nazar (CN), Families for Life Council Member where she will share with us more about Families for Life Celebrations 2017 and Families for Life.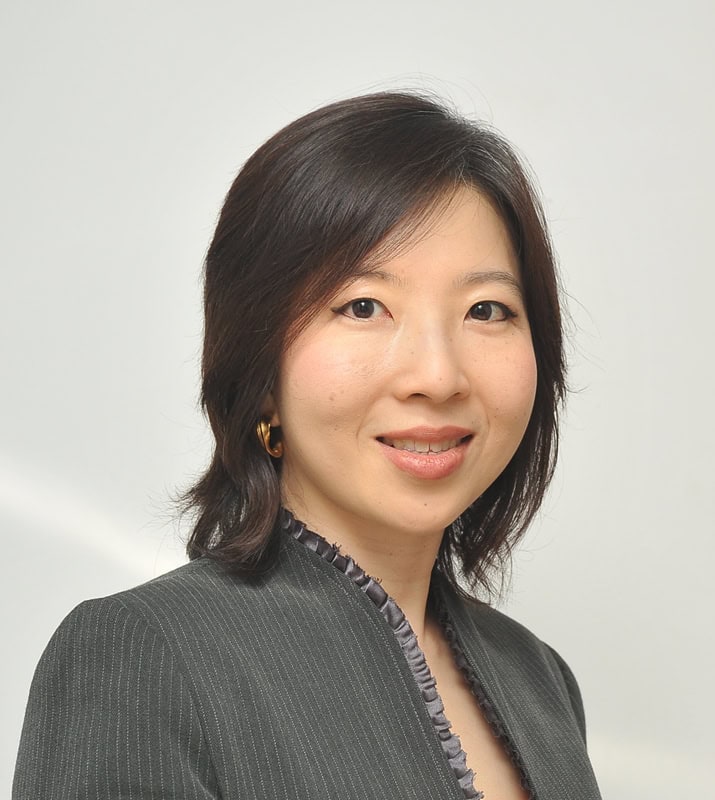 1) Can you share with us more about your work and as a busy mother, how do you strike a balance with your career and family life?
CN: Juggling work and family is often easier said than done. My husband and I recognise that nurturing strong family bonds while keeping our full-time jobs require effort, time and active participation from each and every member of the family.
My husband and I make it a point to carve out time every evening to have dinner together with our children, and we use this opportunity to catch up on each other's events of the day, and to reconnect with each other. Over the weekend, we get our children involved by engaging them in household chores together. We also enjoy spending our evenings together watching movies. All these shared experiences are what, we believe, will build collective memories that will hold us together and strengthen our family bonds.
During my free time, I also enjoy "de-stressing" with my husband by pursuing our shared passion for building strong marriages. We spend our time together engaging couples as part of family life education talks and events.
2) How did you get started with Families for Life (FFL) and as a Council Member?
CN: As my children grow older, I developed a stronger interest in understanding what it takes to foster family togetherness, and what can be done to encourage stronger, resilient families in Singapore. Seeing how the internet and advances in technology are fast changing the way we work, play and communicate, families today are facing far more complex issues and social challenges in building strong family bonds than ever before. As a marriage educator, my observation is that successful marriages and parenting are learnable, teachable and reproducible, in spite of the challenges of their generation. It boils down to having the will and the right tools for the job.
It was during this time that I was invited to join the Families for Life Council. I immediately took to the vision of the Council – that is to build strong and resilient Singaporean families. I personally felt this was a meaningful engagement that benefit not only my family well-being but also saw this as an opportunity to see how we could create platforms to address these challenges and to work with community partners to equip families with relevant skills and knowledge in order to meet the challenges of tomorrow.
3) What's new at this year's upcoming Families for Life Celebrations (FFLC) and what does FFLC aim to achieve?
CN: The annual Families for Life Celebrations (FFLC) returns bigger and better this year with much to celebrate, as part of the expanded Family Time Weekend that spans from Friday, 26 May 2017 to Sunday, 28 May 2017.
Held in conjunction with Car-Free Sunday SG and happening in the first weekend of the June school holidays, FFLC 2017 will introduce its first-ever Family Duathlon for families to run and cycle past iconic Singapore landmarks such as the National Gallery Singapore and the Esplanade.
Our hope is that the experience at the upcoming Families for Life Celebrations 2017 will inspire Singaporeans to invest time and effort to find their own unique ways of building strong and resilient family units.
4) How do the highlights of FFLC cater to different family interests/types?
CN: Recognising that Singaporean families have varied interests, FFLC 2017 will offer a wide range of activities under four central themes of food, sports and fitness, fun and recreation, and arts and culture. The four broad themes are meant to categorise the breadth of activities happening at FFLC 2017, and enable families to easily identify the types of activities that will appeal to all members of the family.
Highlights of the day's activities will include:
For the Fitness Family: The first-ever Family Duathlon and a leisurely Family Walk for all families of ages;

For the Foodie Family: A Breakfast Picnic with local delights by Heritage Hawkers and organic produce by Farmer's Market;

For the Chillax Family: Cap the day off with an Evening picnic and the ever popular "Drive-In" Movie Screening under the stars;

For the Arts and Cultural Family: Cultivate the love for our heritage and history with museum exhibitions and tours designed with the young ones in mind at Children's Season 2017, or soak in the ambience by catching arts and cultural performances at Telok Ayer Street and Bencoolen Street.
5) What else can we expect from FFL going forward?
CN: An integral aspect to Families for Life's 365-day approach is to bring families together through a variety of programmes. In an effort to engage more families in Singapore and reinforce the importance of strong family bonds, we are excited to bring our popular thematic picnics to communities and heartlands throughout the year.
For example, we will be organizing a Father's Day Picnic in June to celebrate the roles of fathers in families and how fathers can be a part of the #IChooseFamilyTime movement to build strong family bonds.
We will also continue our annual signature platforms such as Marriage Convention and Singapore Parenting Congress to engage married couples and parents respectively in a series of workshops and learning sessions.
To bring family life education into the workplace and community spaces, we have a suite of programmes under Families for Life's FAMILY 365 and FAMILY 365+ initiative. It aims to equip families across Singapore with in-depth knowledge and specialised skills critical to address emerging family needs and areas of concern such as elder care, health and financial literacy.
6) Lastly, what's your advice and tips to parents on building a successful and healthy relationship with their spouse and child/children? How can they strike a balance with work and family life?
CN: In the midst of our busy lives, it is important not to overlook the importance of strong, resilient families. Building strong family bonds require effort. In fact, we need to consciously set aside family time and not leave it to chance to happen. Whether it's a commitment to have dinner together every night, or a weekly family outing to the park, it is important to consciously schedule family time.
It is also meaningful to spend time together and forge closer bonds when the whole family is doing something that everyone enjoys. So find an activity that the whole family can enjoy doing together, then set aside time to do it. It could be a simple picnic outing, taking evening walks after dinner, or training together for a family duathlon.
Thank you Mrs Claire Nazar for taking our interview!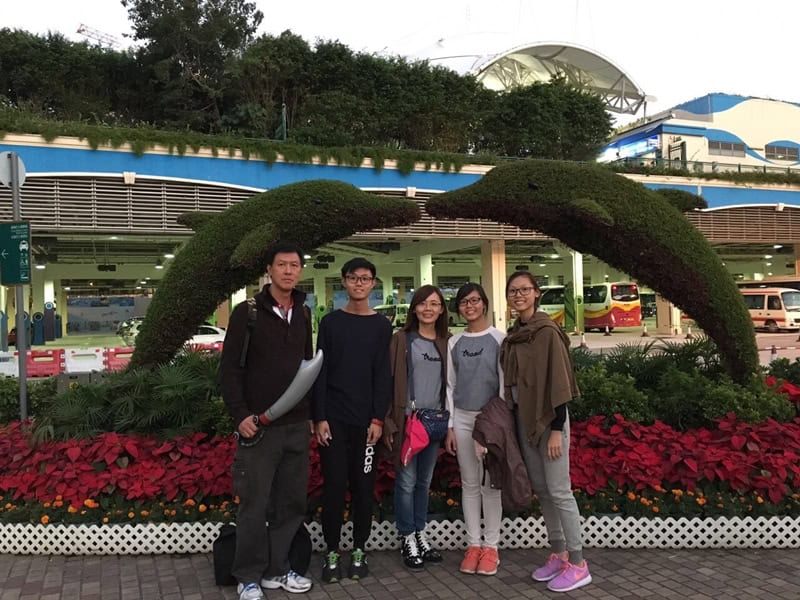 In addition, we are pleased to introduce and interview a lovely family Mdm Wong Mei Yann (WMY) along with her husband and 3 children (daughters aged 21 & 18, son aged 17) will be participating in the Family Duathlon . 
Mdm Wong is a part-time admin assistant while Mr Lee, her husband is a Regional Safety Manager at CBRE. They have previously attended Families for Life events such as the Jubilee Big Walk. They found out about the Families for Life Celebrations event through the Families for Life website, and signed up for the Family Duathlon as their children were interested about it. All 3 of their children are still in school, with their eldest daughter in her second year of university, and the other 2 in polytechnic.
Despite their busy schedules, they make it point to spend time as a family together on weekends. During their free time, they like to spend time with their children eating good food, window-shopping, as well as attending events.
1) Can you share with us more about your work and as a working mother, how do you strike a balance with career and family life?
WMY: I had been a stay-home Mum for more than 15 years since my first daughter was born in December 1996, followed by my second daughter in June 1999 and finally my son in October 2000.
I went back to the working industry about 4 years ago in a full-time HR Administrative role with great anxiety, facing the challenges after such a long break from the corporate world.
I took quite a while to get used to the new working routines and managing family needs at the same time. Luckily, everyone in the family are forgiving and caring too. They also tried to make the time management adjustment to work around my working hours and helping out the basic house chores.
Though it was a challenge to juggle between work and home, I felt that the family meals were not well taken care of as I believed home cooked meals are still the best for everyone in terms of health and family bonding.
As such, I switched to a new job about one and half years ago at an F&B SME working as an Administrative Executive from 10 am to 3 pm with alternate Saturdays off.
I am currently very happy with this job that offers me great flexibility between work and family life. I am able to manage the family meals, chores as well personal time to recharge and relax.
2) How do you get to know about Families for Life (FFL) and what FFL activities have you participated?
WMY: We got to know about the Families for Life (FFL) through the regular newspapers as well as social media where my teenage children are most active with.
In the past, we joined a couple of the FFL activities such as the SG50 Jubilee Walk, as well as the event at Woodlands WaterFront Park and Marina Barrage, just to name a few.
3) What make you and your family decide to join Family Duathlon together?
WMY: We love cycling and scooter skating during our weekends. When we saw the Duathlon event at the Families for Life Celebrations (FFLC), we were all excited and wanted to try out both exercises together to test our fitness and to collect the medals. This is also another great family bonding for us to support the Sunday Car-Free initiatives.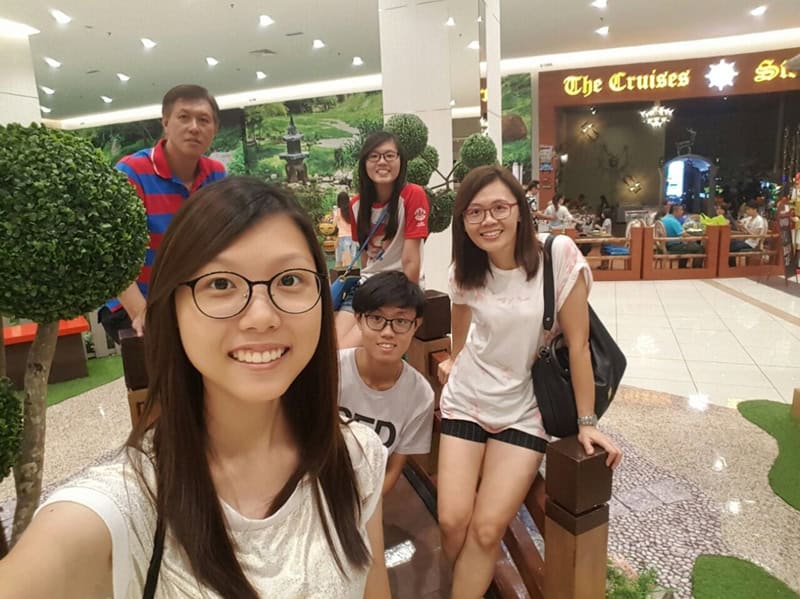 All the above images credited to Families for Life
4) How do you and your spouse spend your free time together as a family and what's your favourite activities with your children?
WMY: My spouse's working hours are quite routine when he is not travelling. In the evening after work, he will ask me and the children to jog with him. At times, we also strolled the estate nearby PCN after dinner.
During the weekends, this is where the family time starts with a good breakfast following by checking out any new shopping malls events and/or to some parks for cycling and scooter skating.
Occasionally, we also cross over the causeway for some exploration and foods. If we are not going out due to inclement weather or the need to clean up the house, we would all gather together to watch movies on the internet or chit-chat with each other
5) Lastly, what's your advice to parents who would like to build a strong and healthy relationship with their child/children?
WMY: I believe that having a strong and healthy relationship with the family starts with the family core values.
We need to instil this fundamental core values as such Respect, Filial Piety, Thrift, Honesty and etc. to them at a young tender age and set good role models ourselves too.
Give them some personal space but also make it that family time is also importance and hence reiterate to have at least one of the meals together daily to build up that desired family bonding through real face time interactions.
Thank you Mdm Wong Mei Yann for taking our interview!
Bring your family this 28 May and be a part of the first Family Duathlon at the annual Families for Life Celebrations!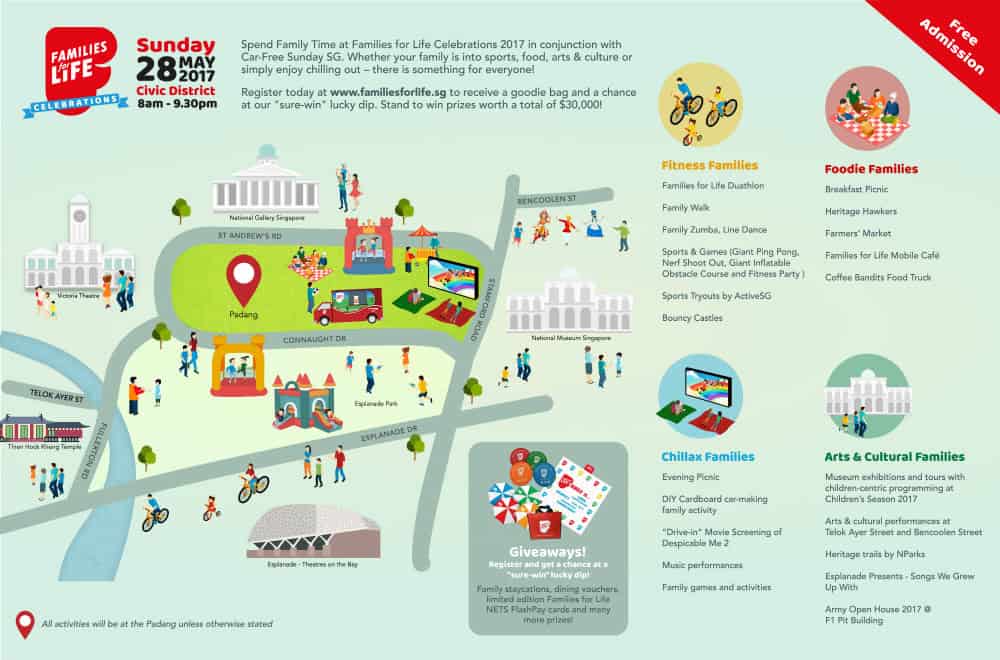 Please note that Registration for the Family Walk has closed due to overwhelming response. You can still sign up for the Breakfast Picnic or Evening "Drive-In" Movie Screening and Picnic. To find out more, please go to www.familiesforlife.sg
Registration is FREE and you can sign up now for Families for Life Celebration 2017 HERE.