This Halloween, visit Universal Studios Singapore (USS) for Family-Friendly Halloween Fun! Before we go on to the Halloween activities at USS, Elmo is here in Singapore!
We are all familiar with the red, furry, extremely adorable and one of the most popular Sesame Street Characters, Elmo. We are so excited to know that Elmo (the puppeteer) is traveling the world, and meeting guests and kids for a one-day event only on Saturday, 23 September. Our Parenting World team together with our media friends met up with Elmo where he is here.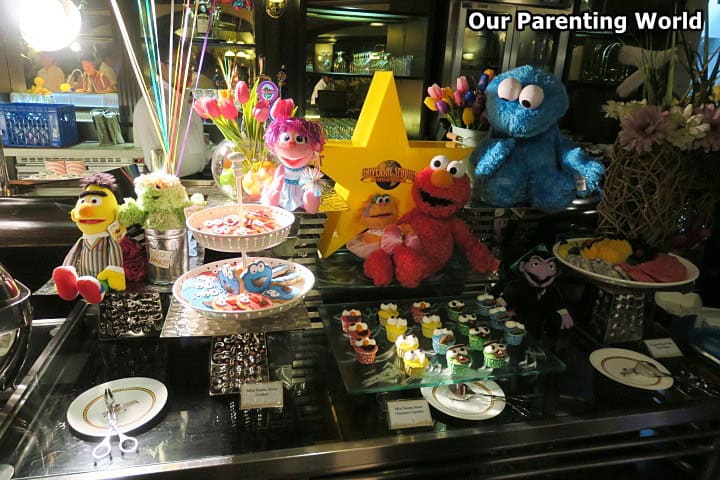 USS has prepared a delectable spread of Elmo-themed tea-time party in celebration of Elmo's visit.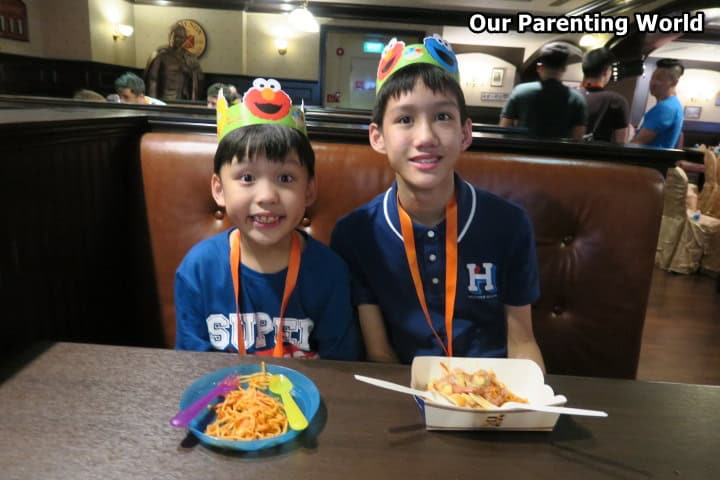 Elmo is here in Singapore for the very first time and we can't wait to see Elmo! 
Everyone cheered enthusiastically when Elmo with his famous contagious giggle and the lovely host appeared and greeted everyone. Elmo is in Singapore as part of Sesame Street's global #ShareTheLaughter campaign where Elmo encourages all to spread the message of kindness. How sweet!
We are delighted when Elmo sang many songs and he also shared more about kindness. Elmo's friends Josh Groban, Kit Harrington and John Legend all #ShareTheLaughter, and Elmo wants you to join in too! Share your favourite jokes in short videos, post them online with the #ShareTheLaughter hashtag, and keep the fun going by tagging friends to do the same. 
Elmo Loves You! We love you too! Let's participate in Sesame Street's global #ShareTheLaughter campaign and spread kindness to make this world a better place to live in!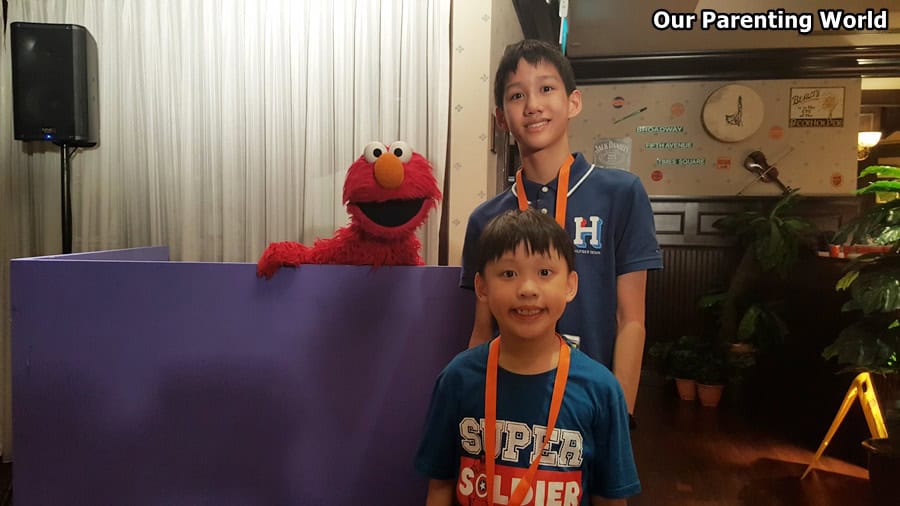 For majority of us, it is the first time seeing Elmo in person, we are so happy to see him and he is so cute! After the event, we had an exclusive meet and greet with Elmo!
Can't get enough of Elmo? Do you want to sing and dance with Elmo? Yes, you can! Sesame Street is currently airing on MediaCorp's okto channel every Saturday and Sunday at 8am. The Furchester Hotel is currently airing on Disney Junior Asia every day from 12.30pm and 10pm.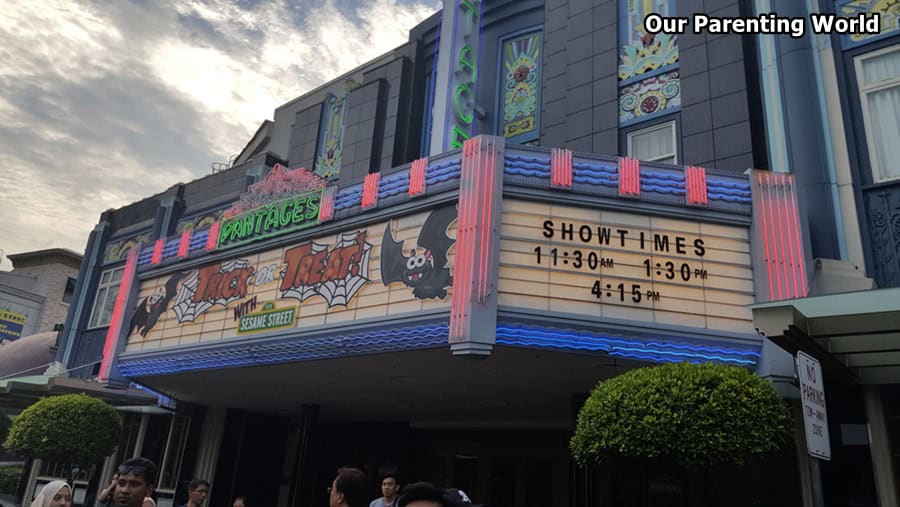 Visit USS from now till 4 November to catch the all-new, original show titled "Trick or Treat with Sesame Street" at Pantages Hollywood Theater.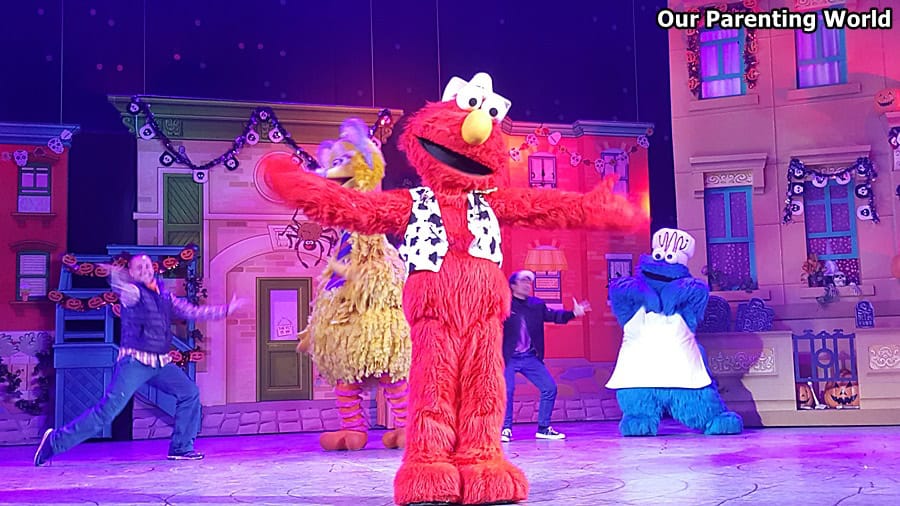 Look forward to see your favourite characters such as Elmo, Cookie Monster, Big Bird and more at this live show!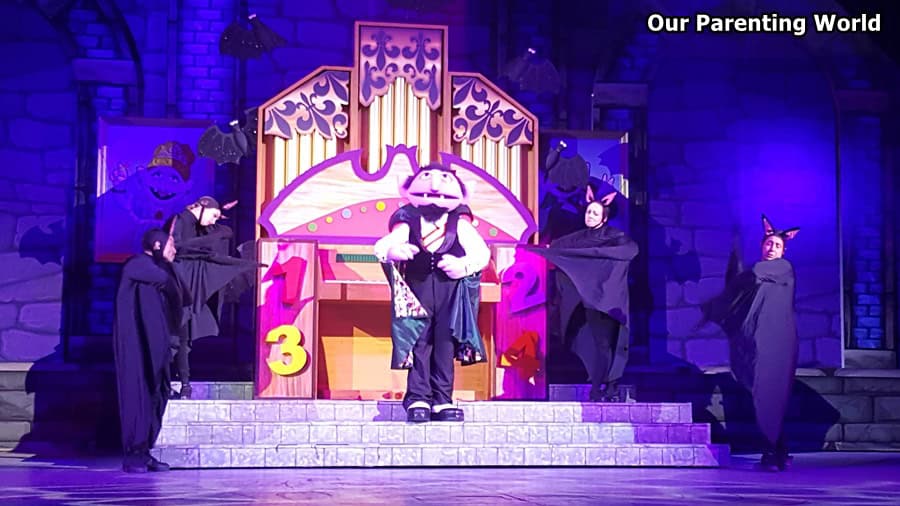 This new show will also feature Sesame Street's Count von Count who is affectionately known as the Count and he has an insatiable thirst for numbers. He simply loves to count! What happens when he run out of items to count and tally and decides to go around collecting and counting candies instead!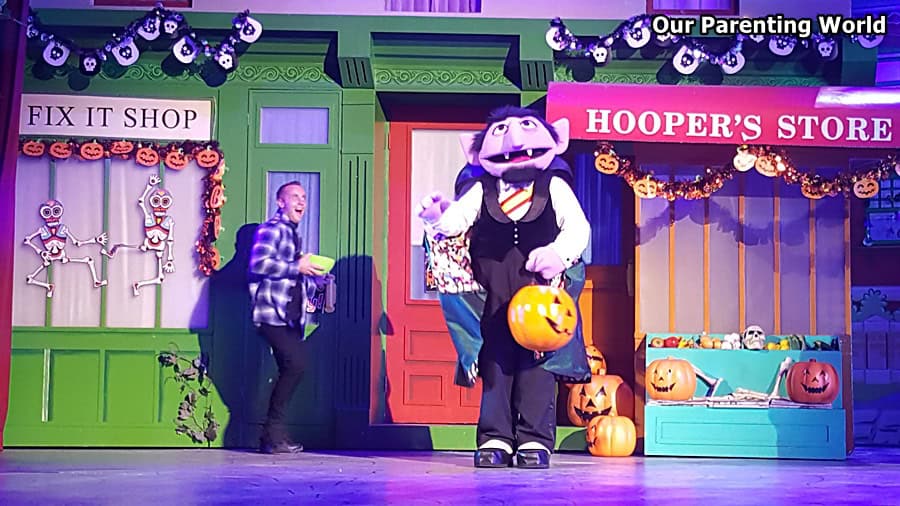 Oh no, the Count has been going around collecting candies! Would there be enough candies for the Sesame Streets friends to collect for Halloween's Trick or Treat? Watch the show to find out how the Sesame Streets gang find the solution to solve the mystery of the missing candies?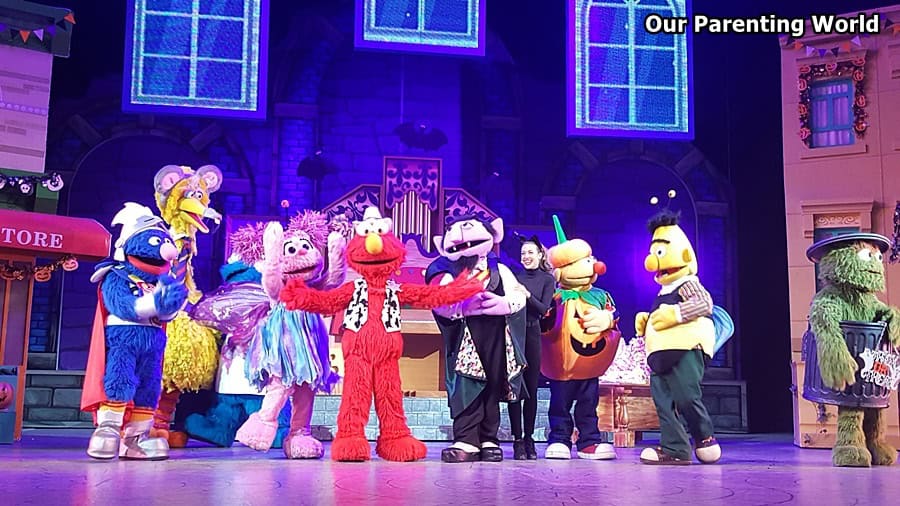 "Trick or Treat with Sesame Street" starring most of the popular and famous Sesame Street gang and featuring the first time stage appearance of The Count in Singapore USS. This is a fun, enjoyable and feel-good show full of catchy songs and dances suitable for the whole family to watch!
"Trick or Treat with Sesame Street"
The show is about 20 minutes and now performing till 4 November at Pantages Hollywood Theater. Multiple shows daily and please check USS for show times on the day of your visit. 
For more information, please visit http://www.rwsentosa.com/language/en-US/Homepage/Attractions/UniversalStudiosSingapore/Hollywood