The School holidays are here! Our Parenting World team joined the other lovely families on a fun-filled day at ArtScience Museum where we were brought on a tour to the latest exhibitions.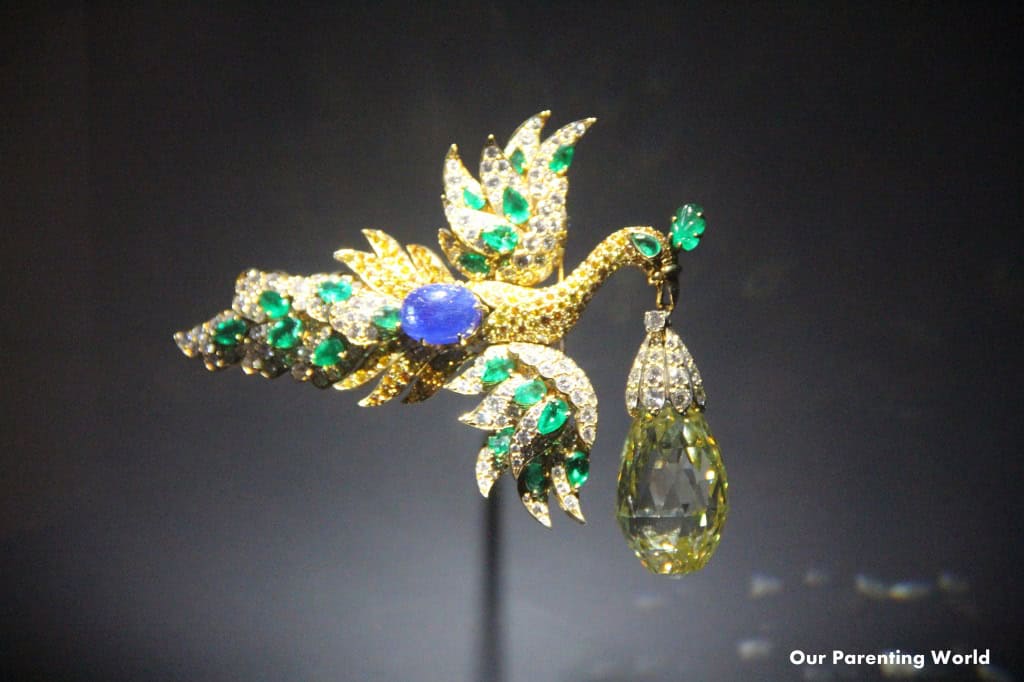 The above Flying Bird, one of Van Cleef & Arpels's most striking special order.
First stop at Van Cleef & Arpels: The Art and Science of Gems where visitors can get up close to over 450 pieces of jewellery selected from the Van Cleef & Arpels Collection, along with over 250 rare gems and minerals from the renowned Collection of the French National Museum of Natural History. Visitors will be captivated by the never-ending transformations of Van Cleef & Arpels' creative jewellery in the form of cute animals such as puppies, bears and squirrels adorned with precious gemstones such as turquoise.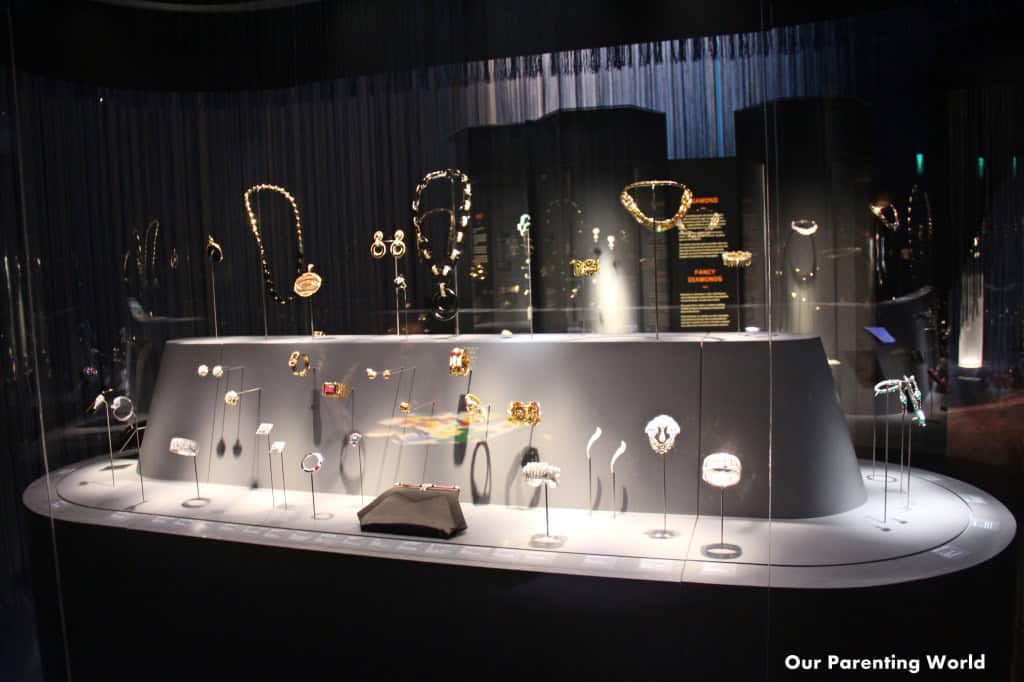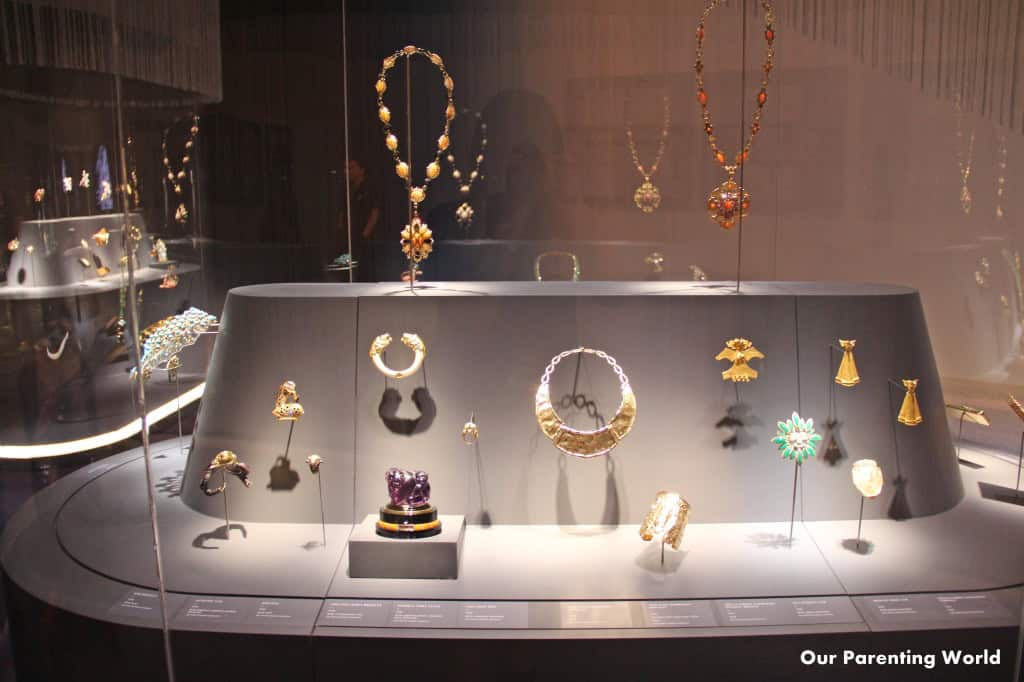 Visitors will be able to admire and find out more about the origins of some of the finest jewellery and gems.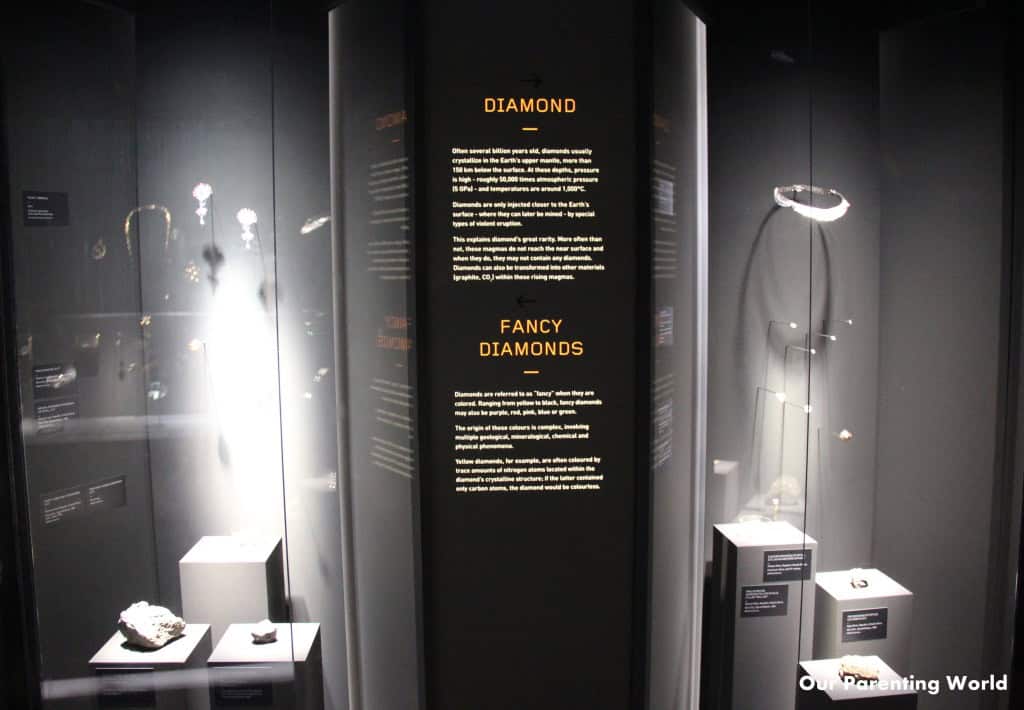 Learn more about precious gemstones like Diamonds widely known as "Diamonds Are a Girl's Best Friend".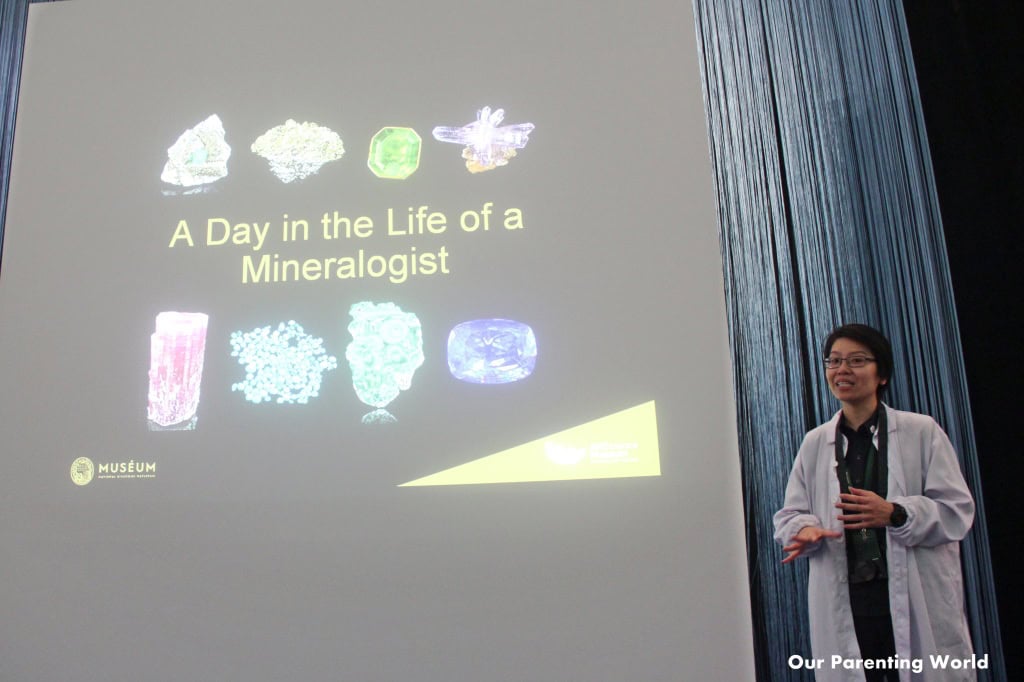 A Day in the Life of a Mineralogist, the workshop is held on Fridays 3, 10, 17 & 24 June 4.30pm-5.30pm.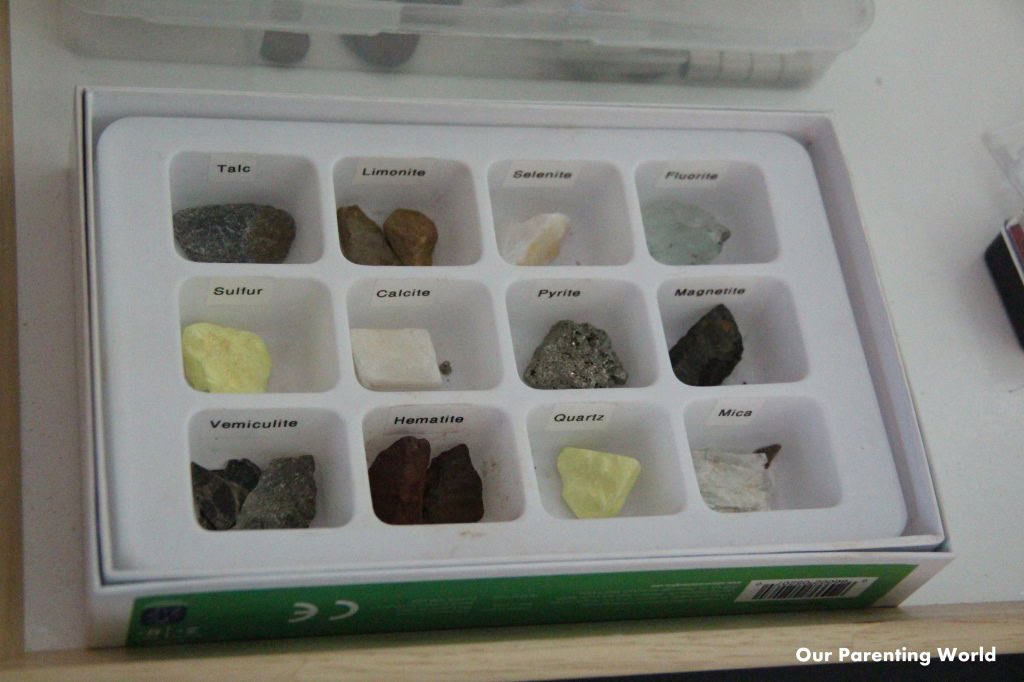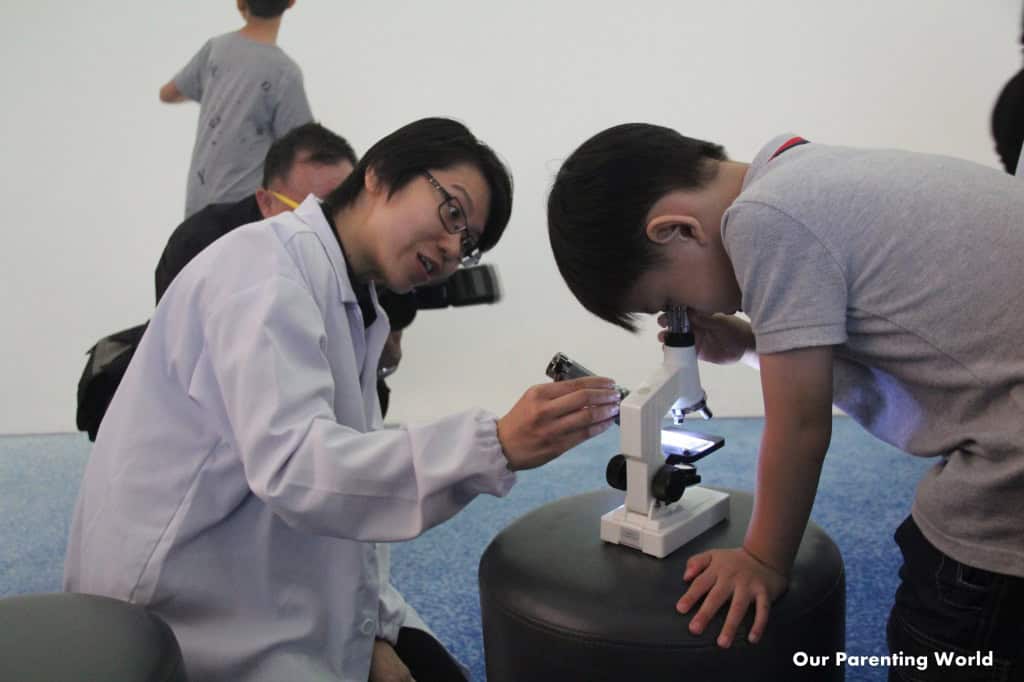 At this hands-on demonstration workshop, participants will learn and discover the world of gemstones where working methods and collection of a mineralogist will be make known. You will be able to try out using the tools to examine minerals and their physical properties.
The workshop is complimentary to ticket-holders of Van Cleef & Arpels: The Art and Science of Gems. Up to 20 participants on a first-come, first-served basis. Register 15 minutes before workshop begins. Recommended for children aged 6 and above.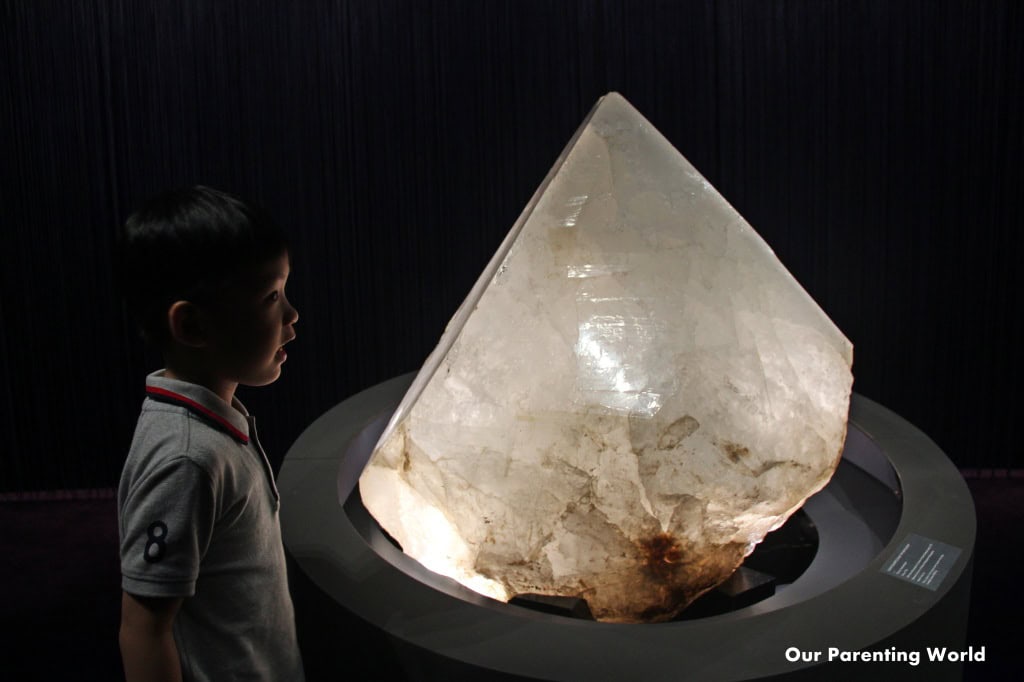 This is a meaningful and enriching exhibition where you will have the opportunity to learn and embark on a journey into the worlds of beautiful and exquisite jewellery. Find out more about their origins and links to minerals. Go behind and discover the interesting stories of some of Van Cleef & Arpels' most iconic creations together with geology and mineralogy exhibits from the French National Museum of Natural History.
VAN CLEEF & ARPELS: THE ART AND SCIENCE OF GEMS
ArtScience Museum
10 Bayfront Avenue
Singapore 018956
23 April to 14 August 2016
Mon-Sun 10am to 7pm
(last entry at 6pm)
This school holidays, for a limited time only, kids with an All-Access ticket will receive a fun activity booklet that will take them across all exhibitions in the museum. Please click HERE to find out more.
After an interesting and educating tour, we had lunch together with the other families at db Bistro & Oyster Bar at Marina Bay Sands.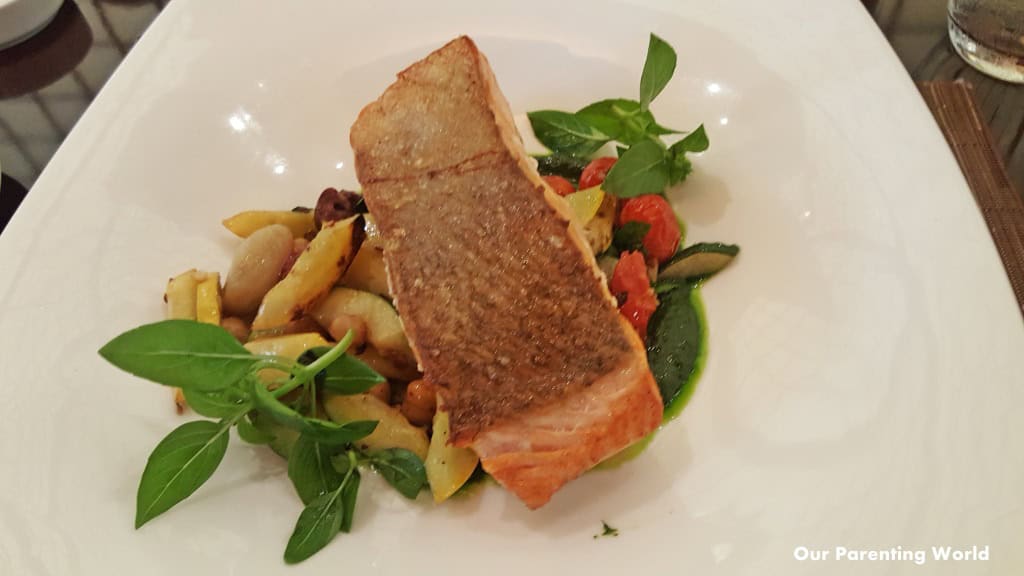 Slow-Cooked Scottish Salmon with zucchini, tomato confit, chickpeas and olives basil pistou. The salmon is cooked to perfection, the meat so soft that melts into the mouth, absolutely delicious!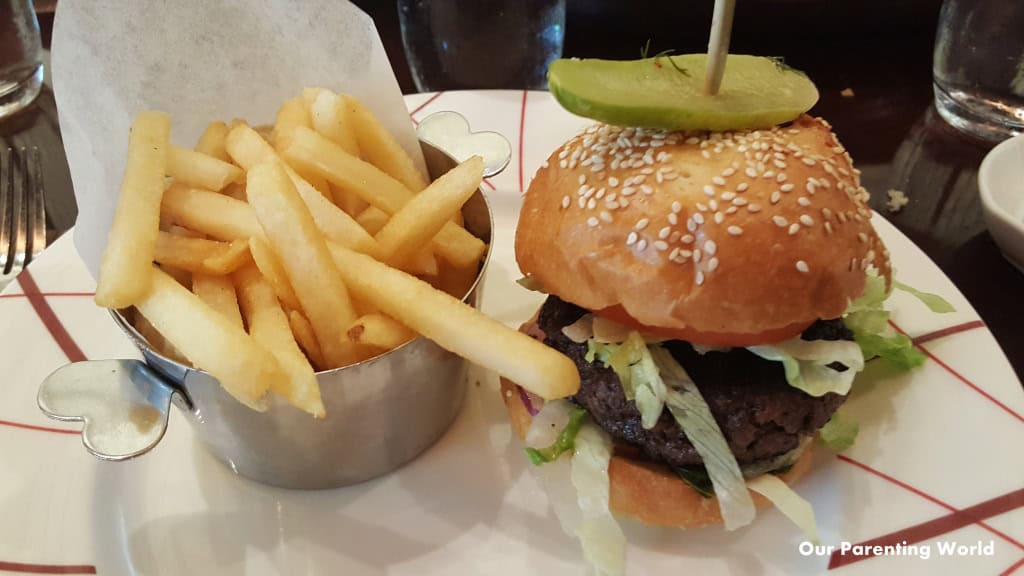 Yankee Burger with beef sirloin, iceberg lettuce, tomato, onion and sesame bun. The beef is very juicy and goes well with the crunchy vegetables.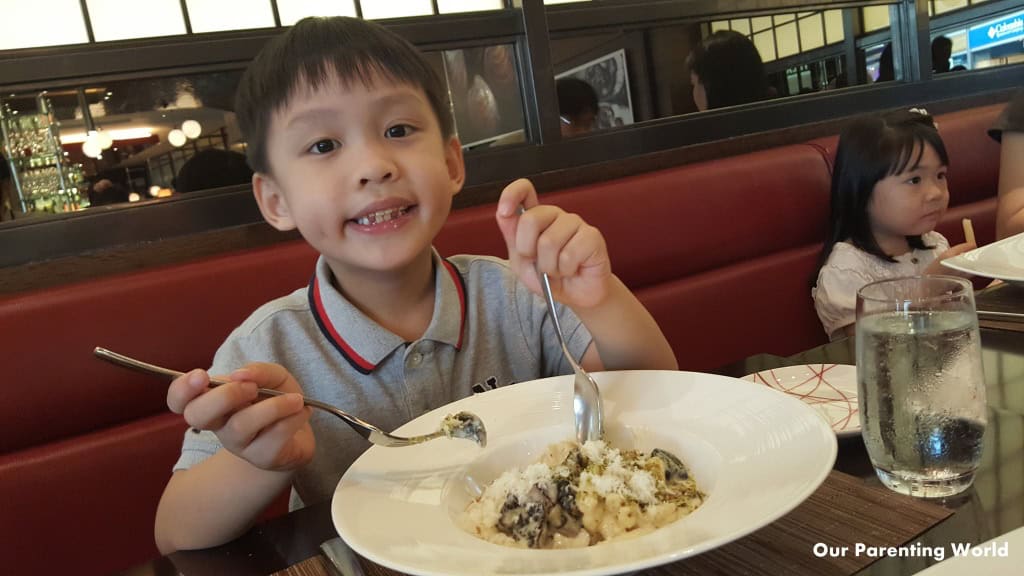 I had House-Made Cavatelli Pasta with wild mushrooms, aged parmesan and garlic cream. I love to eat pasta and its creamy and very tasty!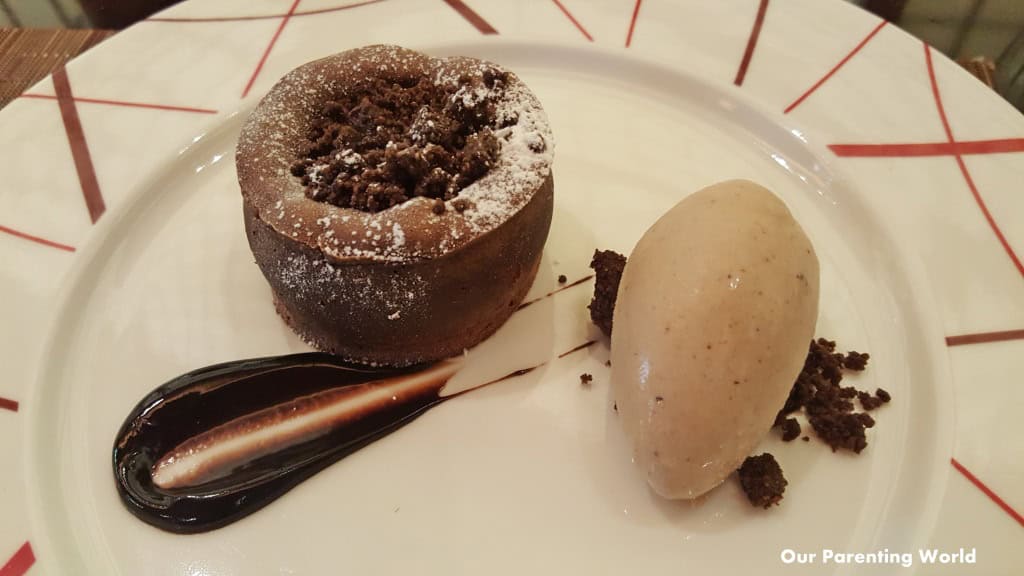 A satisfying meal is always make perfect with yummy desserts, we had Molten Chocolate Cake with sea salted caramel and "hot chocolate" ice cream. 
db Bistro & Oyster Bar by Chef Daniel Boulud offers an exciting mix of traditional French bistro cooking with contemporary American flavors, and a world-renowned collection of signature burgers. 
db Bistro & Oyster Bar 
The Shoppes at Marina Bay Sands
B1-48, Galleria Level – Across from Theaters
2 Bayfront Avenue,
Singapore 018956 
To find out more and to contact the restaurant, please click HERE.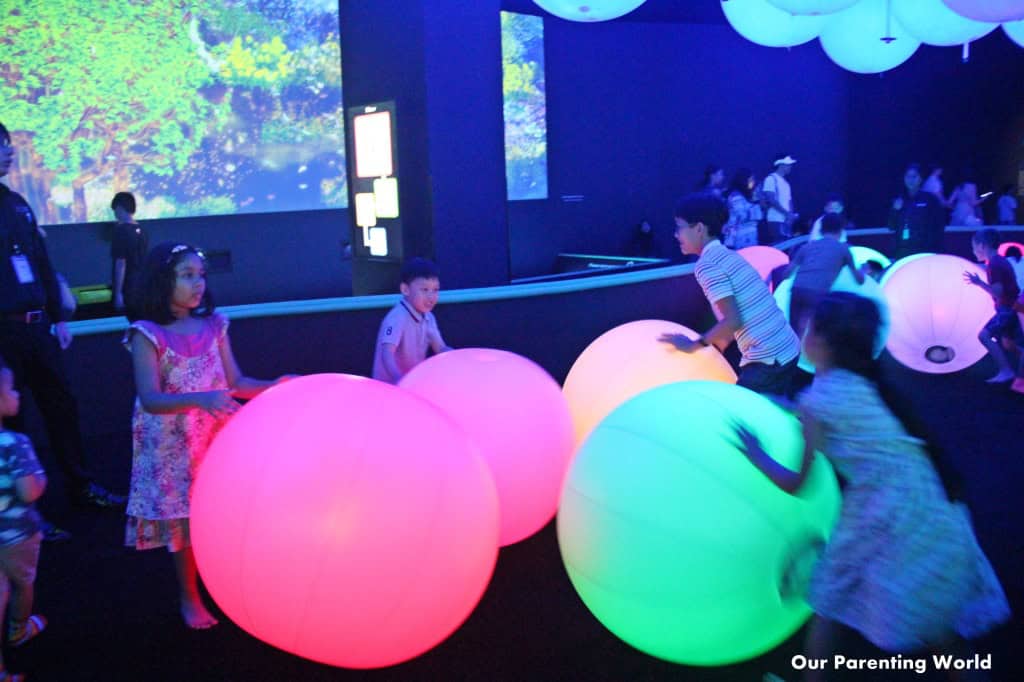 Next, we visited FUTURE WORLD: Where Art Meets Science at ArtScience Museum. 
This new landmark and permanent exhibition is Singapore's largest digital playground spanning 1,500 square meters, FUTURE WORLD: Where Art Meets Science is co-curated with teamLab, a globally renowned Japanese group of ultra-technologists and multi-award winning art collective. Our Parenting World team first reported on this new exhibition in March, please click HERE to find out more and for full details.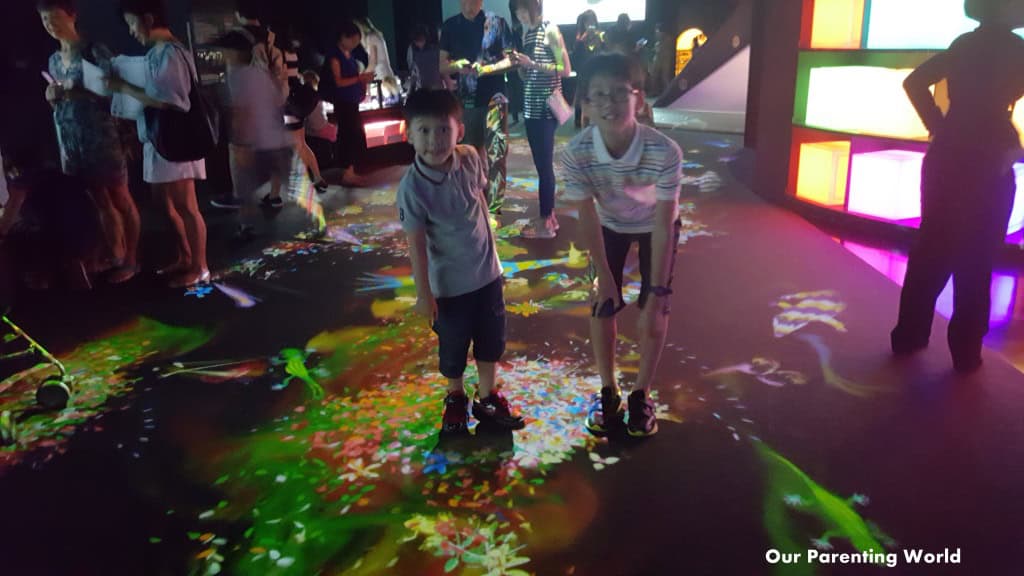 FUTURE WORLD has added a new attraction since our last visit, visitors can experience the latest artwork at the permanent exhibition Future World – Graffiti Nature and enter a whimsical world of animals frolicking at your feet.
This brand new Graffiti Nature is a digital menagerie of animals that roam freely across the galleries, as they are brought to life from drawings that you create! Have fun drawing and see your pictures come to live at this interactive place.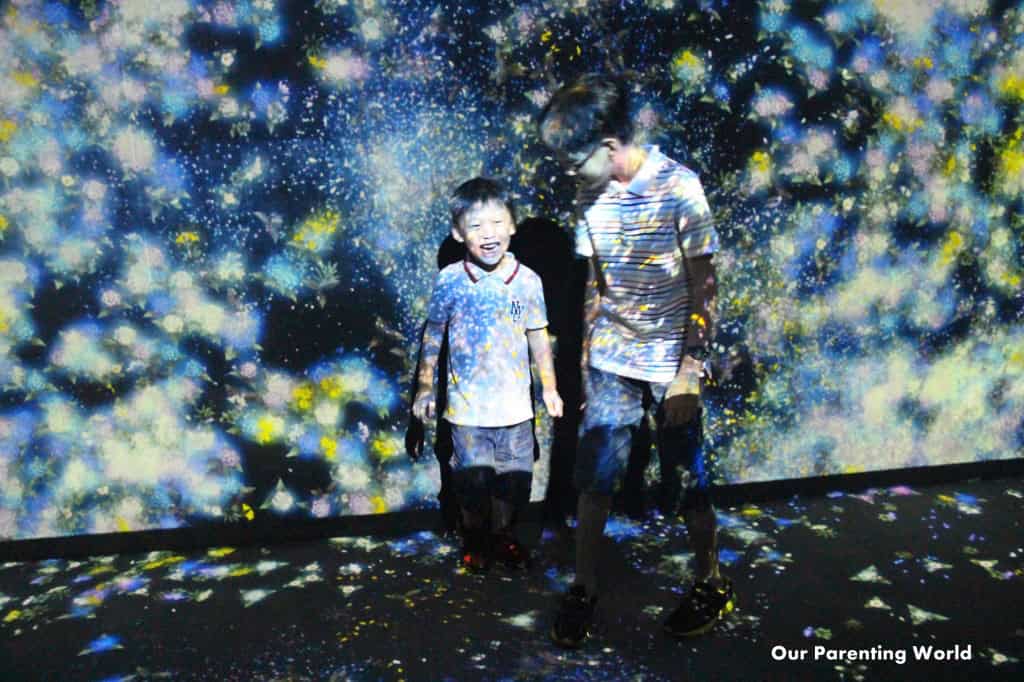 The kids are so excited to be at the digital garden of flowers and butterflies where they spend time admiring the flowers and attempting to catch the butterflies, it also has a nice scent in the room.
The flowers in this digital garden will change to correspond with the four seasons of the year, one of the rare places in Singapore where visitors can experience the four seasons.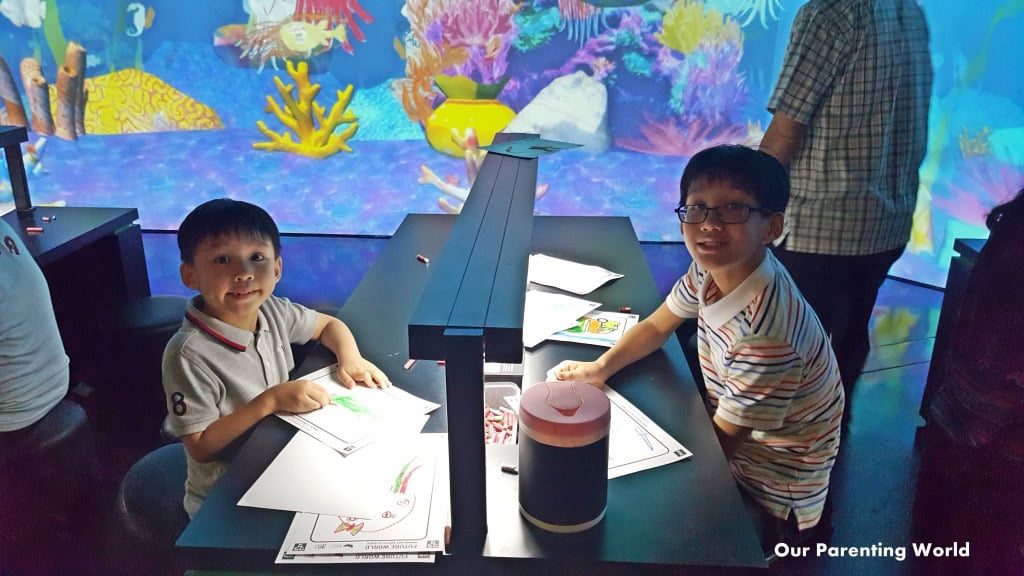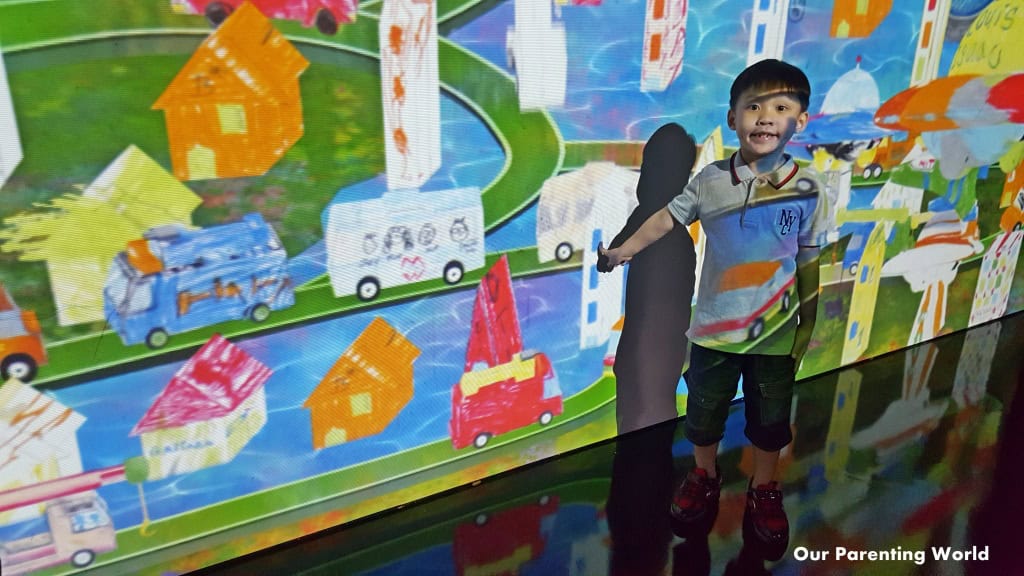 The kids are so excited to see the colorful creatures and or objects that they draw come to live as they appeared magically.

The boys happily shared their enjoyable experiences at FUTURE WORLD, it is a must-visit place to bring your family and children. 
At the space theme zone area comes the Crystal Universe with over 170,000 LED lights which together give the illusion of stars moving in space. This installation enables visitors to take control of the lightings through downloading an app and also by its digital panel. This stunning displays has captivated many of the visitors, many of them are seen admiring the lights and taking pictures. 
FUTURE WORLD: WHERE ART MEETS SCIENCE 
ArtScience Museum
10 Bayfront Avenue
Singapore 018956
Opening Hours: 10am to 7pm Daily 
Phone: 6688 8888
For more information, on ticketing and on-going promotion, please visit: