Greendot founded in 2011 is Singapore's largest meat-free chain has recently launched brand-new dishes that are exclusively available at Paya Lebar and VivoCity outlets! Greendot is well-known to use fresh and quality ingredients working closely with its in-house nutritionist and chefs to produce healthy, delicious and meat-free meals at pocket-friendly prices.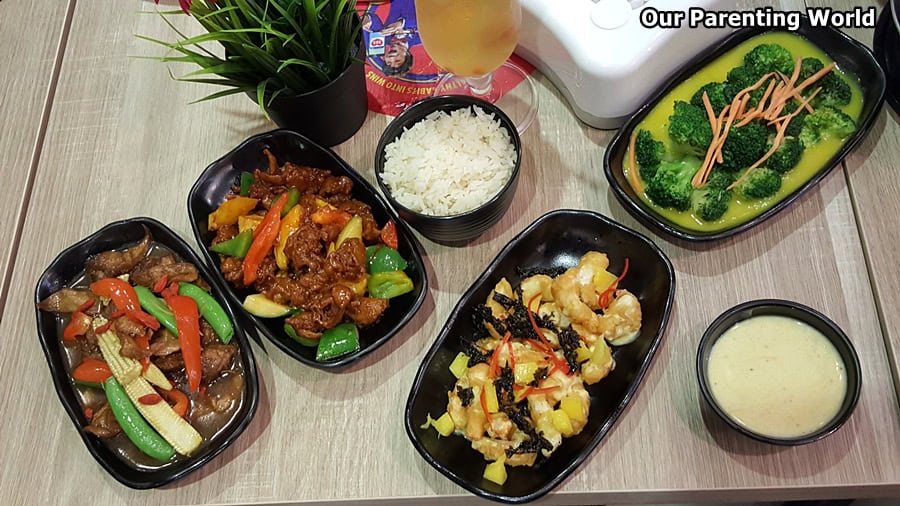 Greendot's tasty, healthy, nourishing and colourful dishes are made brimming with vitamins, minerals, antioxidants, freshly cooked and prepared to order. Greendot's star four ingredients are lion's mane mushroom, konnyaku, soya and broccoli. Its dishes do not contain any artificial preservatives and MSG. Each dish can serve up to 3 persons and is priced from S$5.90 onwards.
Our Parenting World highlights the four new exciting dishes that you can indulge in at Greendot as follows: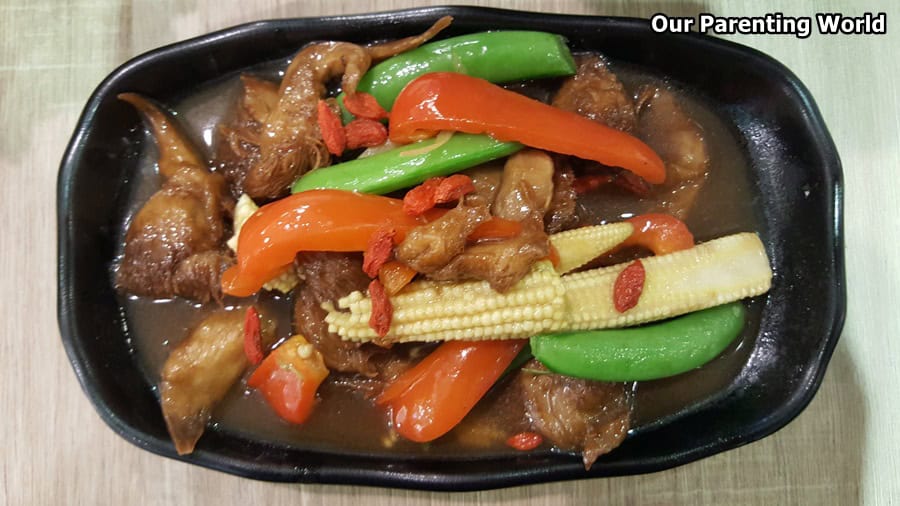 Herbal Lion's Mane Mushroom ($7.90)
This dish features Greendot's all-time favourite, the chewy Lion's Mane Mushroom. This premium mushroom is often used as traditional medicine for its cognitive and immune-boosting benefits. The taste of the mushroom is further enhance with Greendot's best-selling herbal soup that has a complex and rich flavour, brewed with over 10 herbs consisting of Angelica and Ginseng roots this are good for you.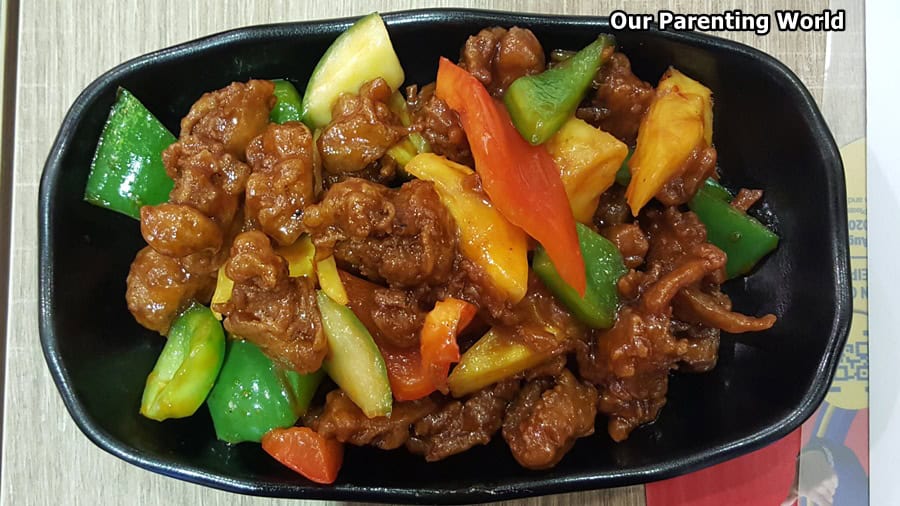 Crisp-fried Sweet & Sour Soya Nuggets (S$7.90)
For meat lovers, you can satisfy your indulgence with this alternative version of sweet and sour pork. The nuggets are made from soya bean and soaked in flavourful sauces and mixed well with capsicum and pineapple that is filled with the benefits of Vitamin C, that is good for collagen building and helps to strengthen the immune system. The nuggets are chewy and taste almost like meat. 
Golden Mango Yogurt Sliced Konnyaku ($7.90) (Top Left) and  Stir-fry Broccoli With Creamy Pumpkin Puree ($5.90) (Bottom Right)
Golden Mango Yogurt Sliced Konnyaku: The Sliced Konnyaku reminds us of prawns. This is a healthier alternative as Konnyaku is rich in fibre and low in calories. You don't have to feel guilty about eating too much. The crispy outer layer of Konnyaku is coated with a secret-recipe batter and sprinkled with tangy mango-yogurt sauce. This is one of our favourite dishes! 
Stir-fry Broccoli With Creamy Pumpkin Puree: If you don't like to eat brocooli, this dish will change your mind. Many enjoy this brocooli dish that is actually Greendot's best seller. The fresh and crunchy brocooli is stir-fried with delicious freshly-blended pumpkin puree that gives you many health benefits from broccoli's vitamin C, vitamin K, and B9; and pumpkin's vitamin A.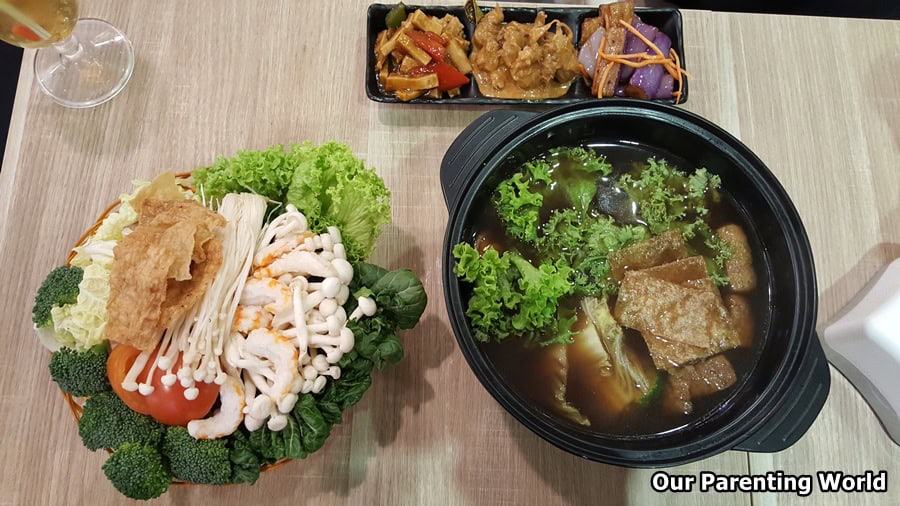 If you like streamboat, Greendot serves mini hotpot set that is filled with lots of goodness from mushrooms and vegetables, tomato and topped with fried beancurd skin, konnyaku prawn in delicious and savoury soup that is set to impress!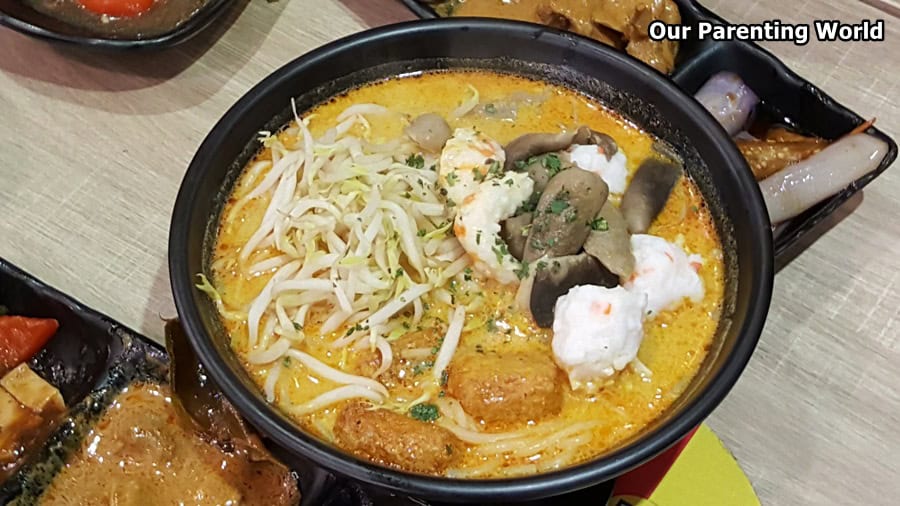 Shiitake Mushroom Laska Noodles (Vegan) at $7.50
Laska lovers will enjoy this steaming hot and comforting soup that is made with blue ginger, yellow ginger, chillies and laksa leaves and with ingredients like noodles, shiitake mushroom, konnyaku prawn, konnyaku fishball, tau pok and beansprout. This laska is very rich, fragrant and full of flavour!
Visit Greendot and try out its range of delicious and healthy dishes. 
Greendot – Eat Green, Feel Good
Address:
Vivo City Outlet
1 Harbourfront Walk, Vivo City, #02-150
Tel: (65) 6873 2301
Paya lebar Square Outlet
60 Paya Lebar Road, Paya Lebar Square, #02-15/16/17
Tel: (65) 6702 2221
Opening Hours: 11:00 to 22:00 (Last order 21:00)
To find out more, please visit http://www.greendot.sg/
Facebook & Instagram: @greendotsg
Hashtags: #greendotsg #eatgreenfeelgood