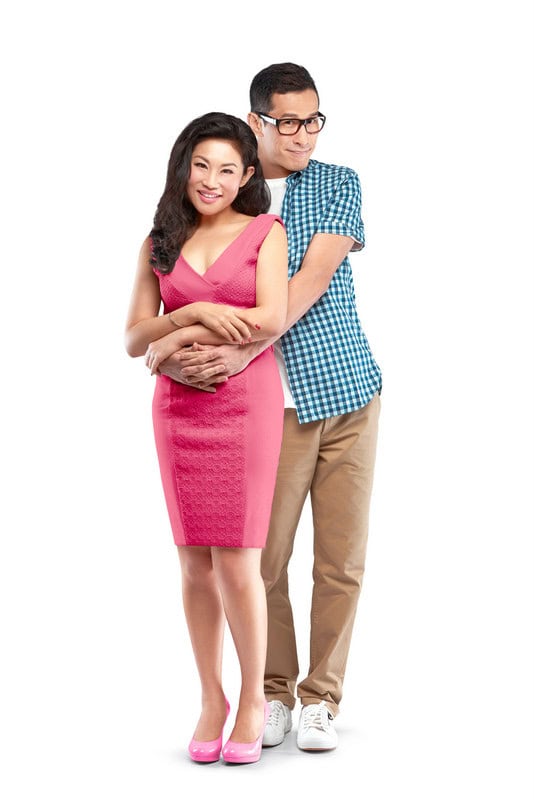 Photo Credit: Singapore Repertory Theatre
Our team was invited to attend Singapore Repertory Theatre's (SRT) romantic comedy titled "Hello Goodbye". The play was based on English's playwright, Peter Souter's script and presented at Hampstead Theatre, London earlier this year.
For this local production, we have the main cast of Denise Tan and Shane Mardjuki. The play consists of 2 segments, the first part before the interval is based on the story of how the couple met, in a rented flat where each of their property agent provided the rented flat to them without knowing that it was already rented to the other party. Denise who played the role of Juliet was the spontaneous and impulsive lady and Shane who played the role of Alex was exactly the opposite, where he was geeky and had collections of rare sets of toys, including complete set of MacDonald's Happy Meal toys.
There is certainly a lot of chemistry between the two lead cast in the play, where each of them tried to get rid of the other through their wits and sarcasm. In the end, after they realised they have nowhere else to go, they both agreed to stay together and fell in love at the end of the first part of the play.
The second part of the play after the interval now featured both of them already married for 10 years and they wanted to divorce because they could not stand each other. However, after their final argument over the division of some of the joint belongings, including a tandem bike and a real stuffed dog representing their pet dog who have died, they realised they are still madly in love and decided to continue their marriage and move to some island far away to have their own children, using the money Shane obtained after selling his precious rare toys and magazine collections.
This is certainly a brilliant must watch comedy especially if you are a fan of local productions. Both Denise and Shane are highly experienced artists and their performances in the play are certainly engaging. The audience are thoroughly entertained during the whole play, which the theatre is filled with lots of laughter but occasionally punctuated with period of emotional sadness due to the two leads' misunderstanding of each other's personality. Like most romantic comedy, it ends with them living happily ever after!
We have also interviewed Shane Mardjuki for this production. Below is the interview with Shane brought to you by Our Parenting World team.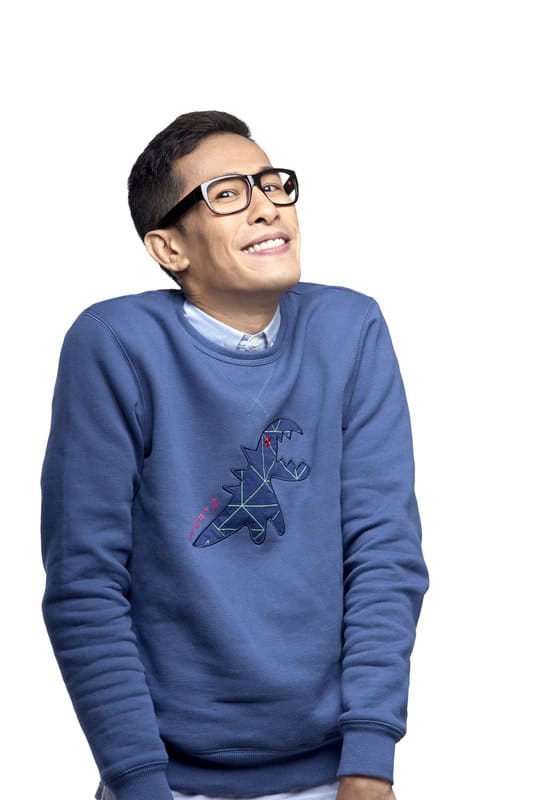 Photo Credit: Singapore Repertory Theatre (Shane Mardjuki as Alex in Hello Goodbye)
After a sell-out run at the Hampstead Theatre in London, Singapore Repertory Theatre is delighted to bring Hello Goodbye, the hottest romantic comedy of the year to Singapore.  Featuring a star cast including Shane Mardjuki (Shakespeare in the Park – Twelfth Night) and Denise Tan (Dim Sum Dollies). 
Our Parenting World is pleased to be able to interview Shane Mardjuki who played the male lead role of Alex. 
Exclusive Interview with Shane Mardjuki
1) Can you tell us more about "Alex" in Hello Goodbye?
Alex is… Every woman's dream man. If their dream is to be constantly assailed and bombarded with useless trivia and fun factoids. But he is really adorable.
2) What are some of the joy and challenges that you faced with your role in this romantic comedy play?
Well, one challenge is to get the banter between Juliet and Alex to a place that is so instinctive and quick that it seems almost, almost Gilmore Girl-ish. The next challenge is to infuse those Gilmore Girl sequences with raw sexual attraction.
3) Any interesting thing that you would like to share about Hello Goodbye and the cast with our readers?
Hmm. Denise and I both had killer food poisoning during our last production together. This time around, neither of us has succumbed yet. BUT we both eat a meal live on stage so you stand a chance to watch us get food poisoning live, before your eyes.
4) What would you like to say to our Singapore audience who are looking forward to see the play?
THIS IS A FUN ROMANTIC COMEDY FOR ALL YOU ROMANTICS OUTTHERE… AND PERHAPS A HANDBOOK IN WHAT TO DO (AND WHAT NOT TO DO) WHEN IN A RELATIONSHIP. BASICALLY A FUN EVENING OUT.. WITH A FEW LESSONS LEARNED. For under 50 bucks – not bad!
5) As a new father, can you share with us some of your experience and feeling about yourself moving from boyhood to fatherhood?
Haha it is great. Without overstating things, I think I can safely say that fatherhood has been the BEST experience of my life 🙂 I have never been happier to be covered in poop and vomit. 
Thank you to Shane Mardjuki for taking our interview and we can't wait to catch Shane Mardjuki and Denise Tan in Hello Goodbye! 
Audience will enjoy Hello Goodbye and be tickled by the snappy banters in this delightful play, playing on a fresh and hilarious script. Catch this feel good romantic comedy – a guide to the perils and hazards of modern-day romance. After a hard day at work, this is the perfect play to unwind to and have a good laugh. 
Hello Goodbye
Date: September 2 to 26
Time: 8pm
Venue: DBS Arts Centre – Home of SRT
Tickets are priced from $15 to $60 (excludes booking fee) and are available on SISTIC.