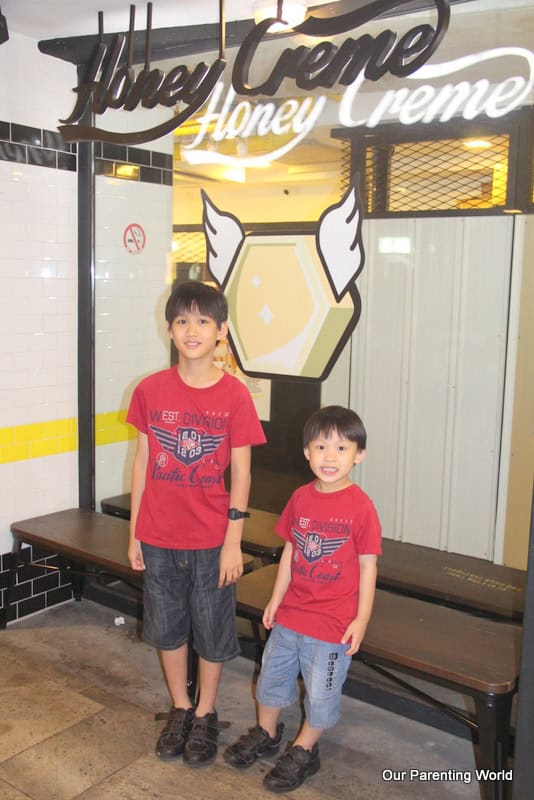 Our Parenting World team was invited to visit Honey Creme flagship shop at 313 @Somerset. The shop is conveniently located just outside the shopping mall's taxi-stand at Level 1, making it very easy for shoppers to drop by and have an ice cream when they are waiting for a cab or going to shop in the mall.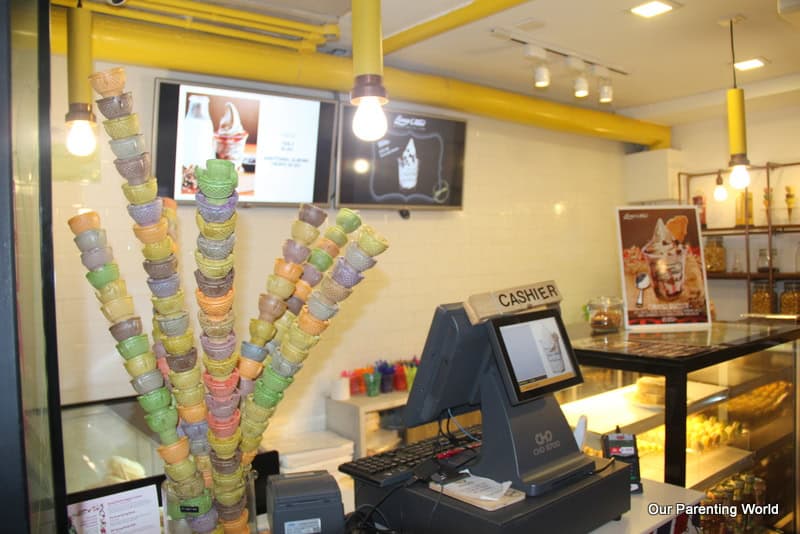 Honey Creme is currently available in Hong Kong, Taiwan and Singapore. The co-founder of Honey Creme Singapore and Managing Director of New Majestic Investment, Ms Cherry Lee discovered this unique Korean inspired soft serve ice cream when she was in Taiwan and decided to bring it to Singapore. It has certainly proved to be a good business decision because the shop has been packed full since it was opened late last year.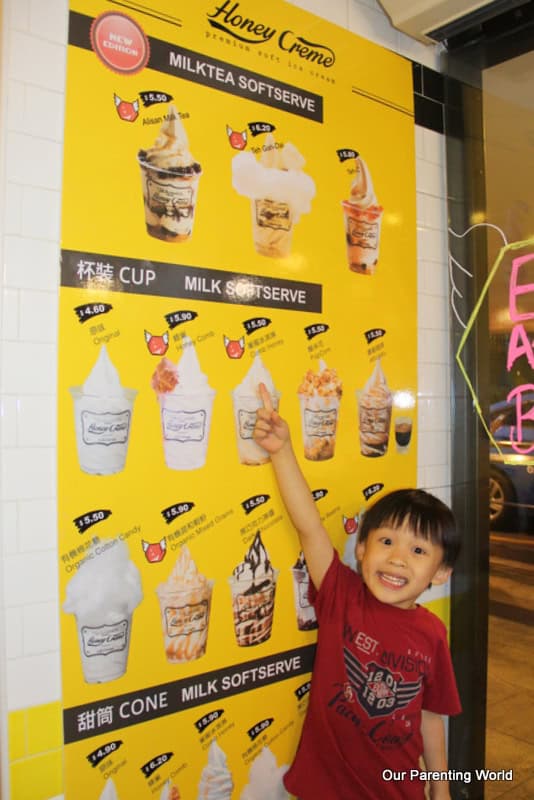 There are so many different types of flavours for you to choose from. Whatever your preferences are, you are sure to be able to find something that you like and enjoy! 
In conjunction with SG50 this year, Honey Creme is introducing 2 new flavours, the Pandan Gula Melaka and the Cereal Milk flavours will both launch at 313@Somerset on 1st June 2015. They will be available at the new Jem store once it opens in mid-July.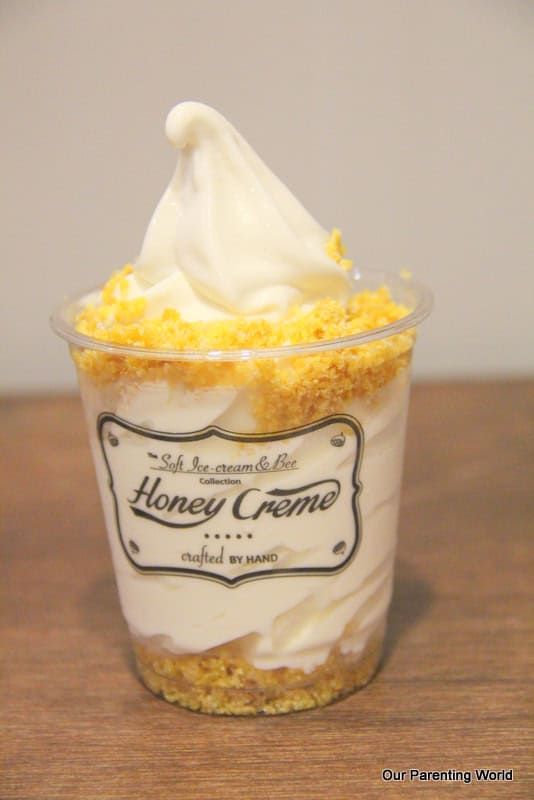 The Honey Creme Cereal Milk flavour reminds us of the usual cereal breakfast. The cereal-infused soft serve is a sweet dessert twist on this breakfast theme. It is served with generous top and bottom layers of cornflake crunch, the lightly toasted cereal mix is full of buttery, sweet and salty flavours.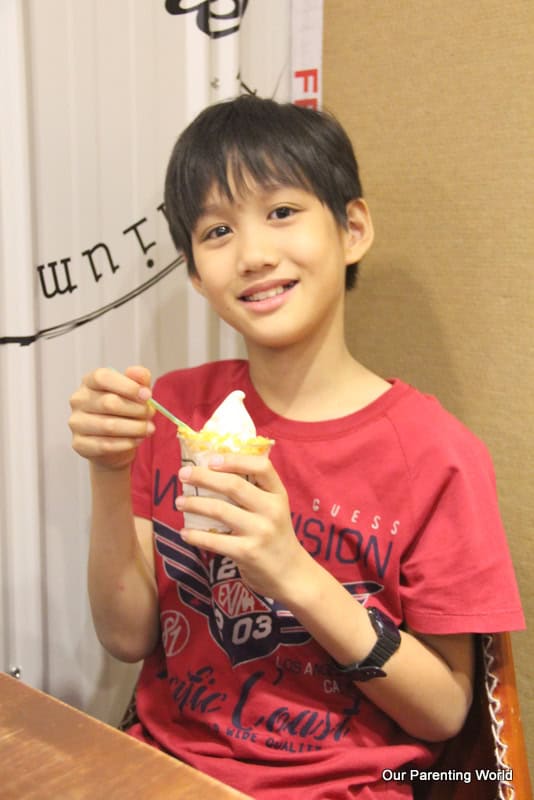 This yummy soft serve ice cream reminds me of cornflakes with milk that I often take for breakfast. It is so full of milky flavour, rich, very creamy and smooth! I like the crunchy cereals that goes very well with the ice cream. Honey Creme Cereal Milk is priced at $5.90.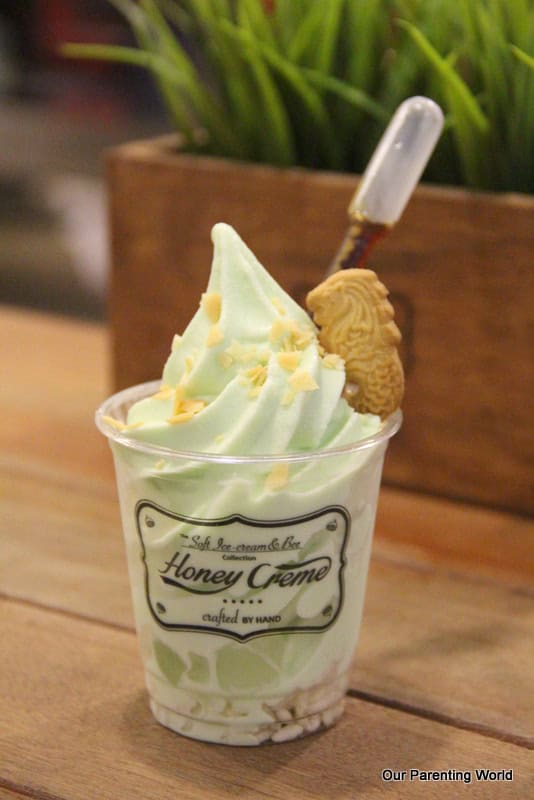 The second new flavour is Honey Creme Pandan Gula Melaka. This is well suited for those of us who love to eat local desserts like ice-kachang, chendol and pandan cake. The soft creamy milk ice cream has a nice pandan flavour and is layered with crunchy puffed ice, chewy attap chee, added with a sprinkling of sweet and salty toasted coconut chips and served with the gula melaka syrup in a pipette on the side that allows customers to have as little or as much according to their preferences.
If there is a way to make a tasty chendol flavoured ice cream, this would be it. Best of all, the ingredient are all-natural for example, the coconut chips are preservative-free specially imported from Thailand. Honey Creme keeps the arduous pandan-flavouring process to its traditional methods, where fresh pandan leaves are first blended in-house and then squeezed to extract a pandan concentrate. Honey Creme Pandan Gula Melaka is priced at $6. 
Just for the National Day weekend (7th – 10th August 2015), Honey Creme will also add a Merlion-shaped biscuit to the top of the pandan parfait as a special SG50 treat.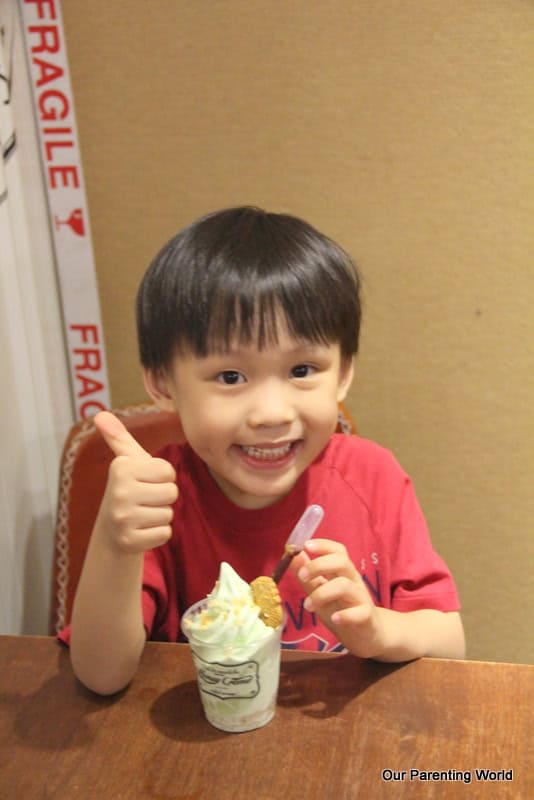 Yummy! Honey Creme soft serve ice creams are very unique, creamy and full of flavour! The soft serve ice cream is so good and what's more it is healthy. Ice cream lovers can look forward to enjoy the velvety smooth soft serve, made from premium fresh milk and cream with no added preservatives or artificial sweeteners, as well as its honeycombs are cut directly from its frame and imported from New Zealand and Australia. Honey Creme takes pride in handcrafting every aspect of its premium product. They put in detailed attention on sourcing quality ingredients from around the world.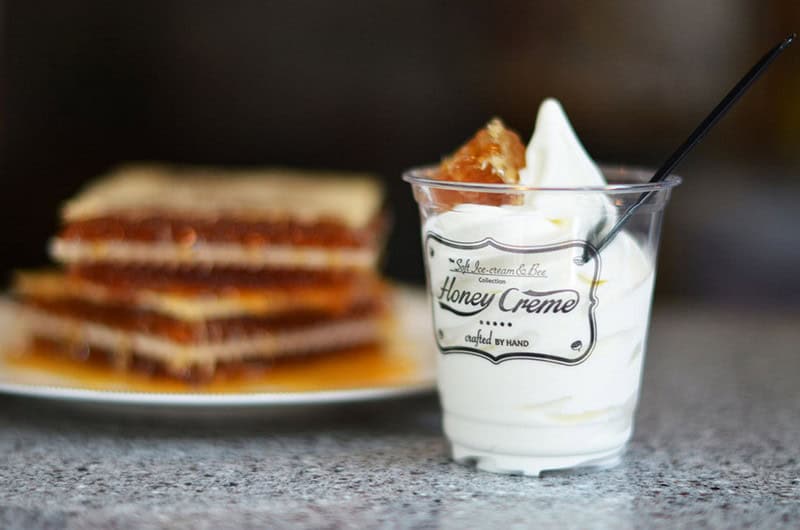 Photo Credit: Honey Creme Honeycomb
Some of our favourite soft serve ice creams which are already available is the Honey Creme Honeycomb. This comes with a chewy cube of honeycomb which you can either mix with the ice cream and eat together or simply eat by itself. The honeycomb is sweet and tasty when it melts in your mouth. Honey Creme Honeycomb is priced at $5.90.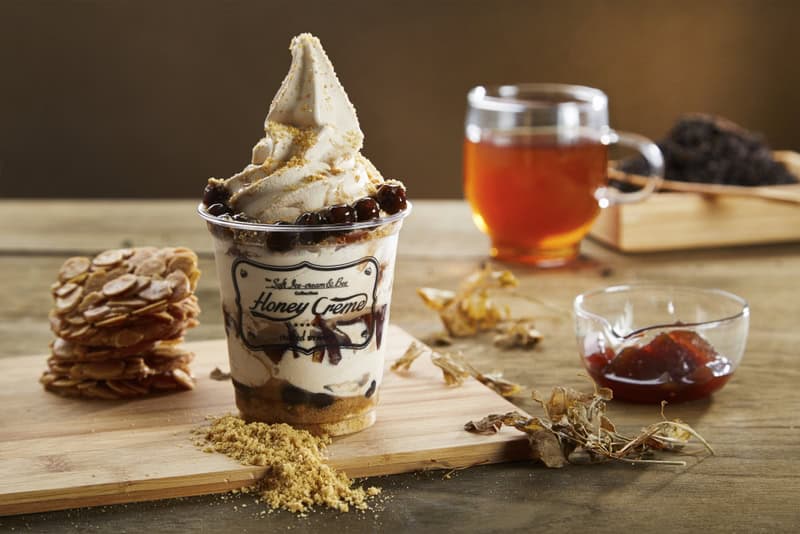 Photo Credit: Honey Creme Alishan Milk Tea.
Our team loves to drink bubble milk tea and Honey Creme Alishan Milk Tea clearly becomes one of our favourites with its rich tea flavour layered with Alishan tea jelly, crunchy cookie crumbs and soft chewy honey-coated pearls. It has other inspired Milk Tea soft serves which include Teh C and Gah Dai flavours. Honey Creme Alishan Milk Tea is priced at $5.50. 
From the crowds we noticed at the shop when we were there, we agreed that this popular Taiwanese brand of Korean inspired soft serve ice cream is certainly well-received in Singapore! The store was so crowded with many customers coming in to buy their soft serve ice creams.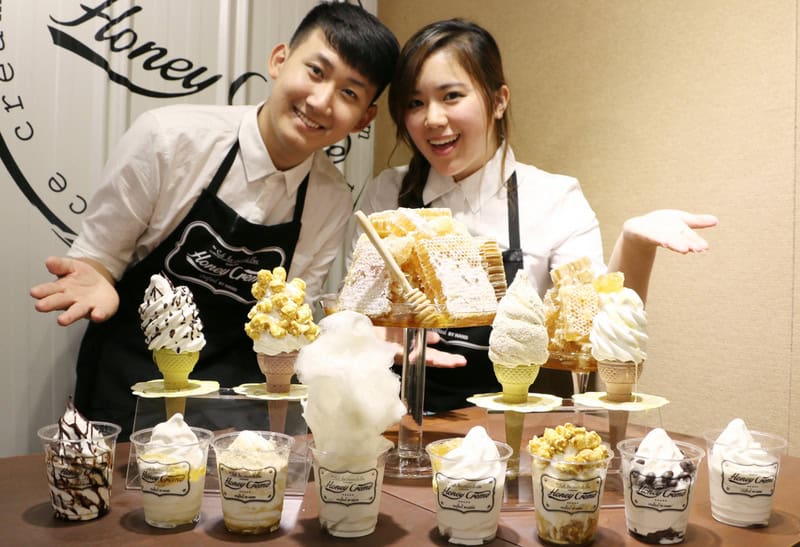 Photo Credit: Honey Creme
Goodnews! Honey Creme will be opening their second outlet in Singapore at Jem Mall in Jurong East in mid-July 2015. 
Additional information:
Honey Creme (313@Somerset)
313 Orchard Road,
#01-37, Singapore 238895
Opening hours: daily 11am to 10pm 
Contact: +65 6884 8468 
Cereal Milk ($5.90) available at 313@Somerset from 1st June 2015
Pandan Gula Melaka ($6) available at 313@Somerset from 1st June to 30th September 2015
Honey Creme (Jem)
50 Jurong Gateway,
#B1-06, Singapore 608549.
Outlet will be ready in mid-July, opening hours: Daily 11am to 10pm
Cereal Milk ($5.90) available at Jem from mid-July 2015 
Pandan Gula Melaka ($6) available at Jem from mid-July to 30th September 2015
Website: http://honeycreme-icecream.com/sg.html
Facebook: https://www.facebook.com/honeycremesg
Email: [email protected]