Come down to The Just Nice Ready-To-Eat Fest at Ion Orchard from 10 to 13 November 2017! The fest is taking place for the first time featuring 12 of Singapore's leading F&B brands and over 80 types of ready meals. Each brand brings with it a mouth-watering selection of meals from starters such as soups and salads to local favourites that can be prepared by individuals quickly and easily, fitting right into the busy Singaporean lifestyle.
Introducing Ms. Cherlynne, she is a champion for ready meals and a ready meal connoisseur whose passion was born of necessity but perpetuated based on quality. She shares her passion for Singapore's ready meals. Follow her at her website JustNice.sg and social media channels (Instagram @Ms.Cherlynne, Facebook: JustNiceSG). She dishes out the "Ms. Cherlynne Star" on her most-favoured meals, with one star indicating a good meal and two stars for meals that exceed her expectations. Vocal and candid about her experiences with ready meals, she is always ready to help Singaporeans scout out the best meals that are Just Nice for specific occasions.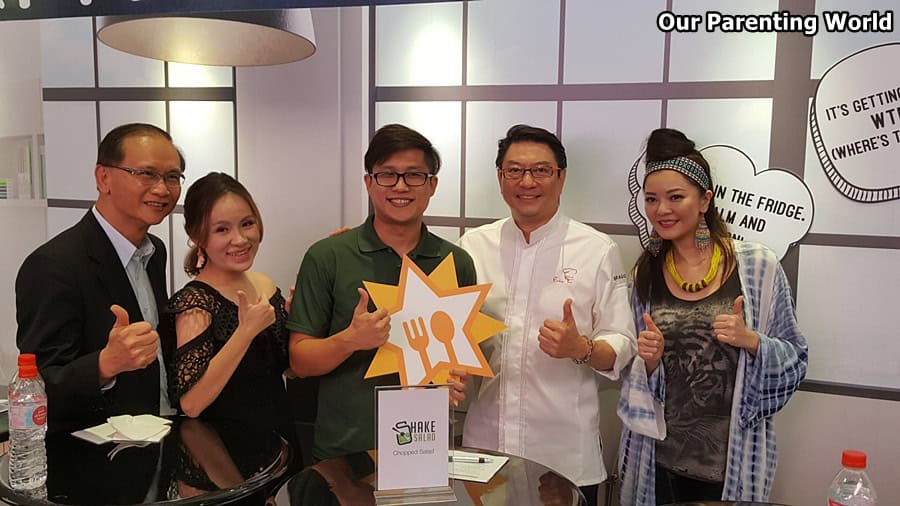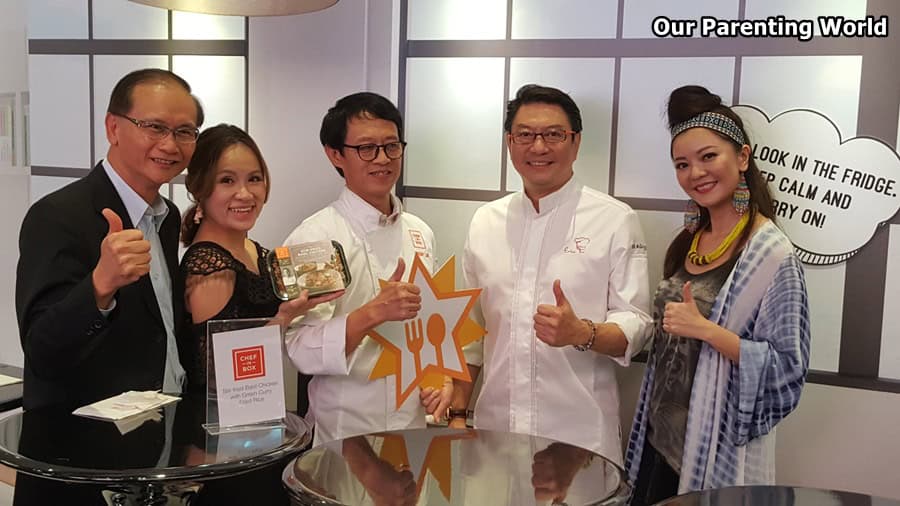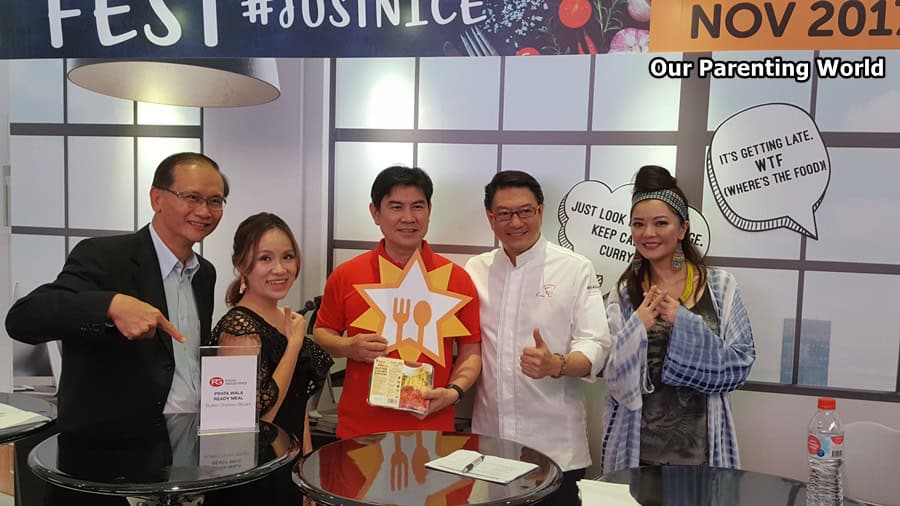 The testing panel consisting of Mr. Ted Tan, Deputy CEO of SPRING Singapore, Miss Tam Chiak, Chef Eric Teo and Ms. Cherlynne (From left to right). 
Congratulations to Shake Salad, Chef in Box and Prata Wala on winning One Ms. Cherlynne Star!
Here are some of the participating companies at the fest as follows: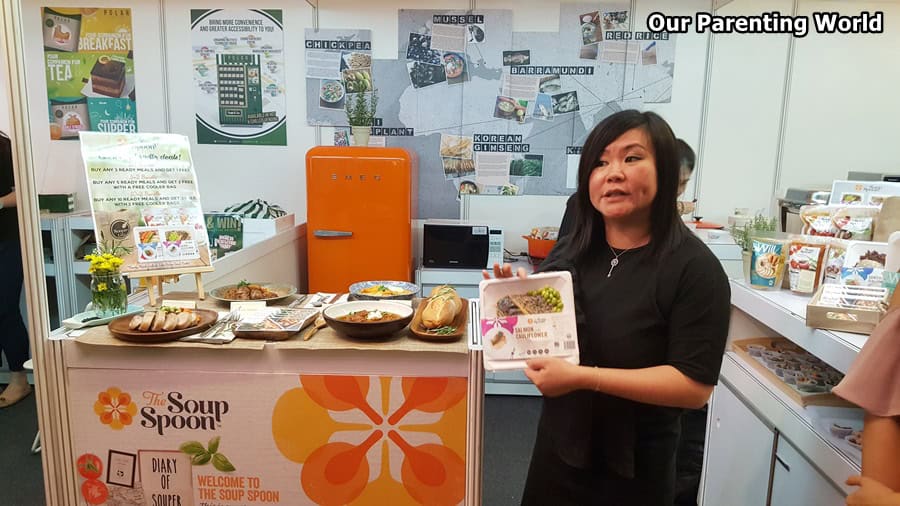 The Soup Spoon's Ready-to-Eat Meals are delivered chilled and guaranteed fresh for 7 days. Simply remove label before heating in the microwave for 2 minutes. Peel off film and enjoy a piping hot and healthy meal! 
We are all familiar with 7-Eleven where we can always get mouth-watering ready meals. At 7-Eleven, the meals available for the event are Nonya Dry Mee Siam Hainanese Chicken Rice Chicken Bolognaise Butter Chicken Biryani Chicken Leg & Chicken Wing (Honey / Black Pepper) Nasi Lemak Onigiri Unagi Onigiri Chicken Floss Onigiri Katsu Combo Sandwich Cup Corn with Butter Red Velvet Cake.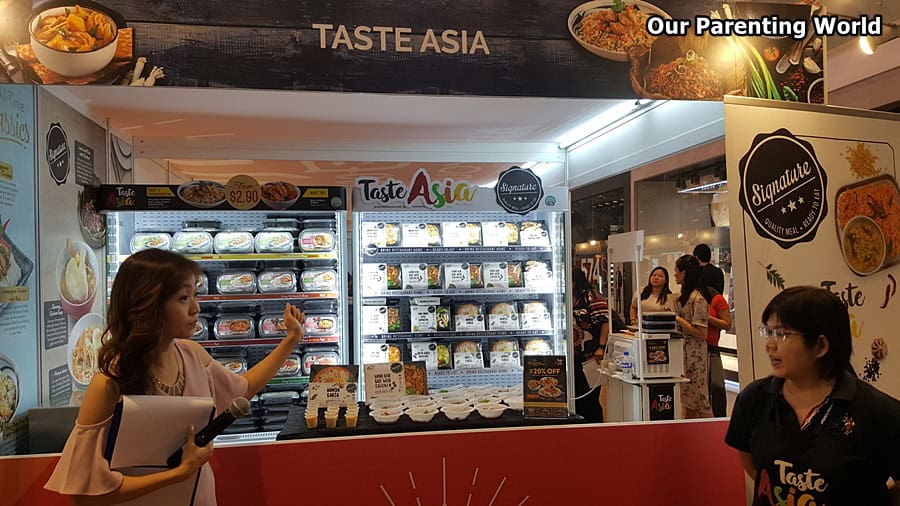 Taste Asia where you can look forward to its true Cantonese classic meal, enjoy the flavourful Lotus Leaf Rice with Chicken, made with diced chicken, mushroom, shrimp and cuttlefish, served in a traditional lotus leaf.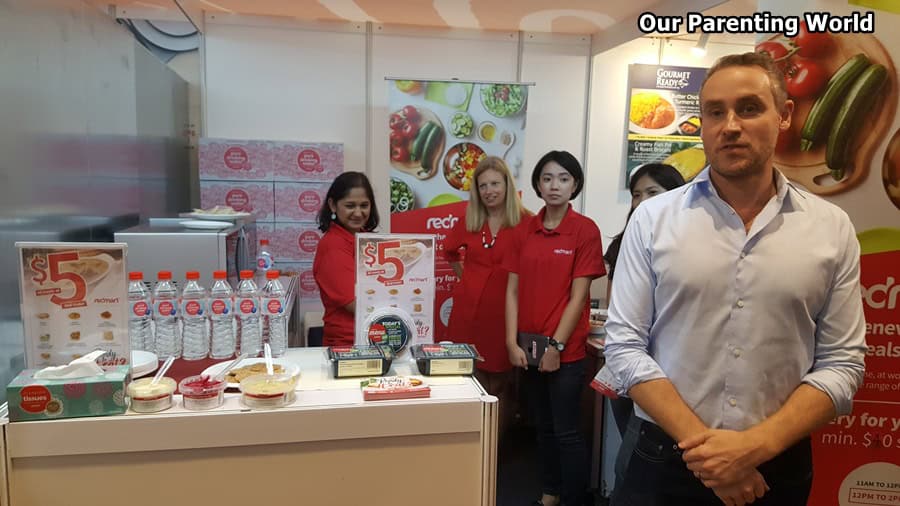 At RedMart, the ready meals available at the event are RedMart Lasagne RedMart Chicken Korma RedMart Naan RedMart Pasta with Chicken Meatballs RedMart Teriyaki Chicken with Aglio Olio RedMart Beef Stroganoff with Sauté Potatoes RedMart Beef & Mushroom Pie RedMart Chicken and Vegetable Pie RedMart Caesar Salad with Chicken.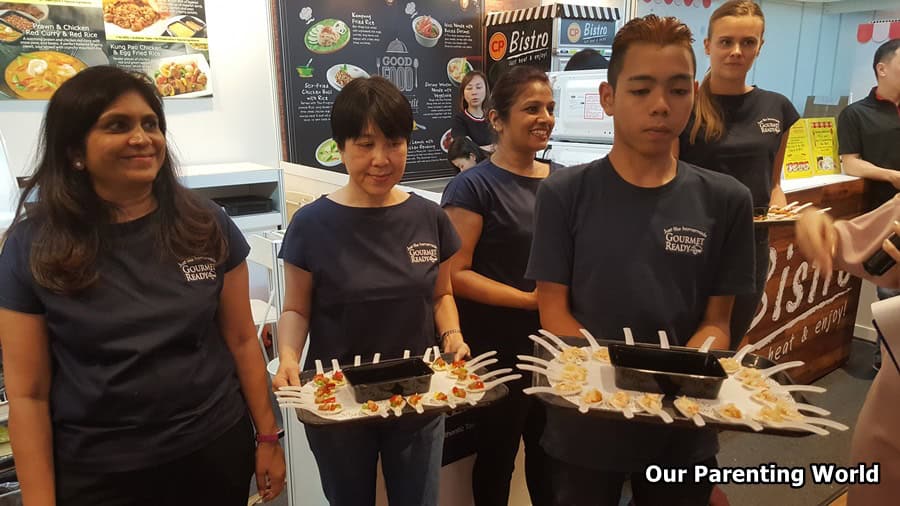 Gourmet Ready, you can try out its not to be missed, Thai inspired prawn and chicken red curry with snow peas and beans. A perfect balance of spicy, sweet, sour served with crunchy mountain rice.
CP Bistro, the must try include the Four Seasons Grilled Duck with Egg Noodles with beautifully brown skin, tender and juicy duck marinated with a special mix of spices and herbs, topped on egg noodles. Don't miss out on their range of local, western, Japanese and Thai favourites.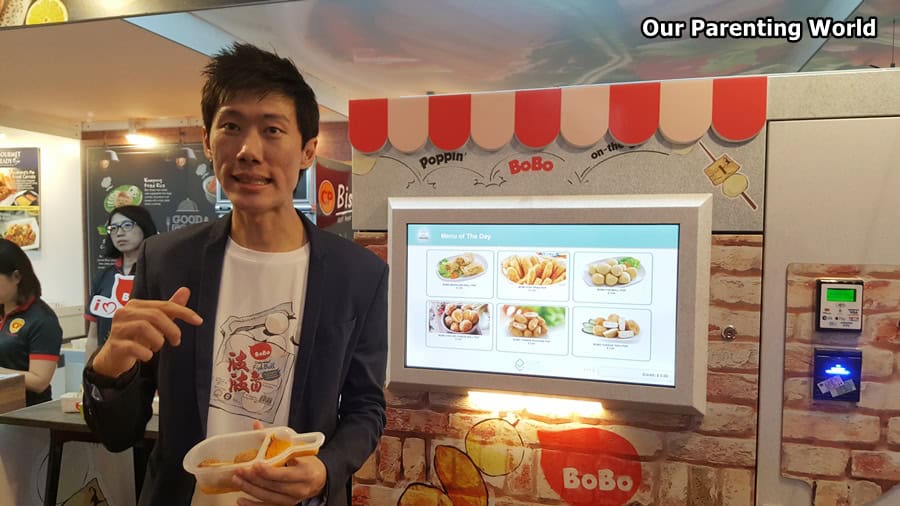 BoBo Fishball POP, come and try out its crowd-favourite Chicken Cheese Meat Ball and a mouth-watering selection, including premium Fried Fish Balls and Cheese Tofu!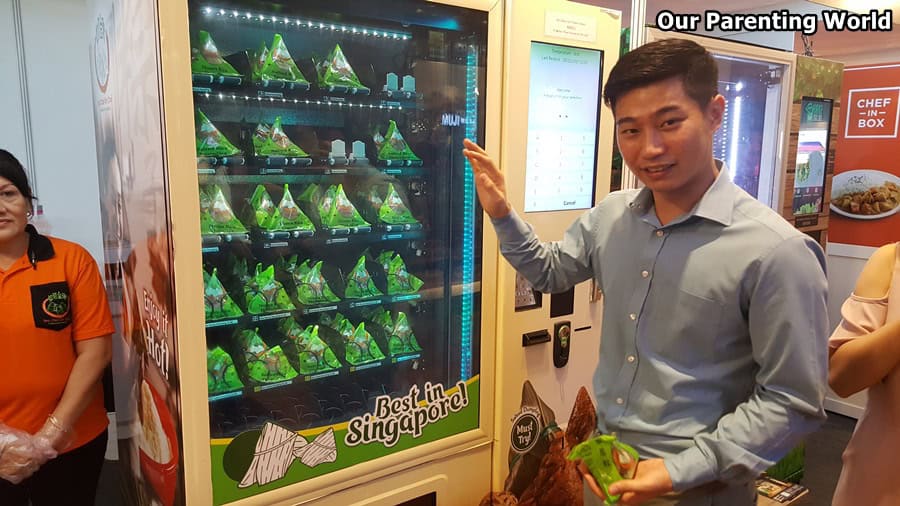 Joo Chiat Kim Choo, indulge in its award-winning traditional Nonya dumpling that is filled with lean pork sautéed with winter melon strips and mixed with various spices. Yummy!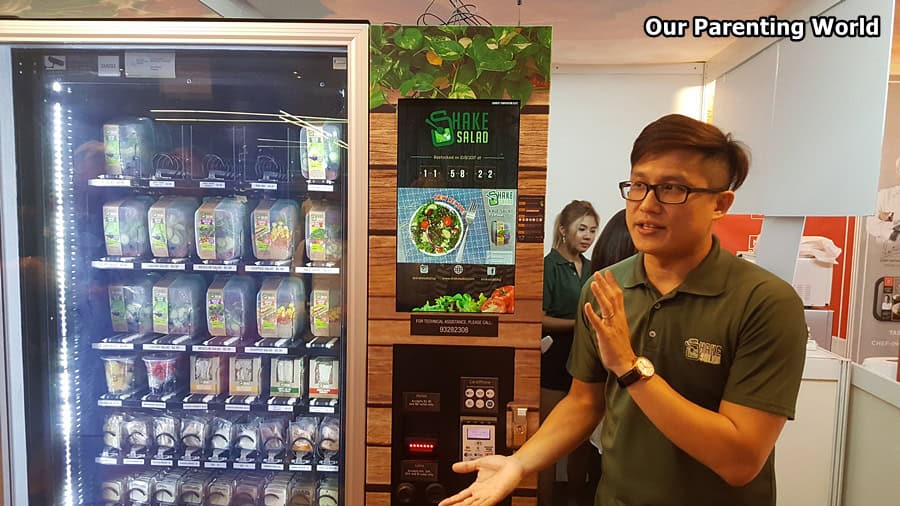 Shake Salad features tasty, healthy and fresh salads. Try its Chopped Salad with fresh baby spinach, quinoa, tomatoes, corn kernel, raisins, roasted pumpkin seeds and crumbled feta cheese.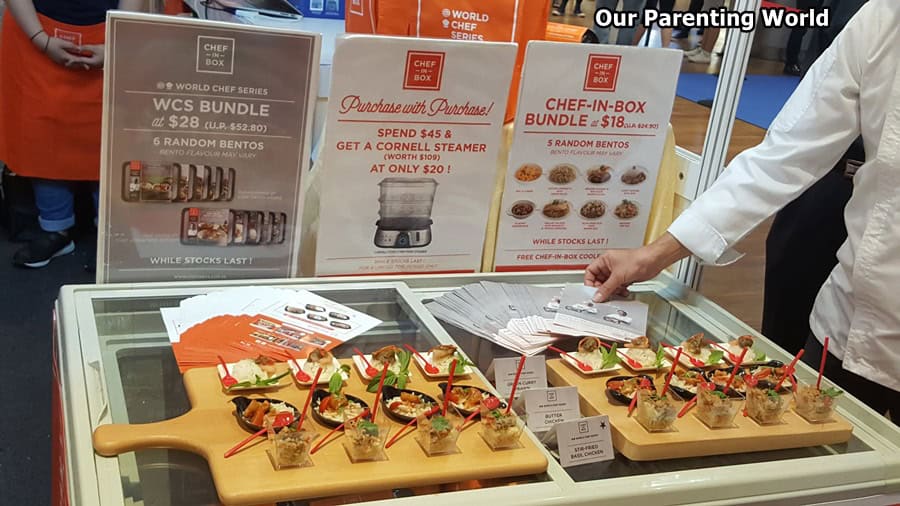 Chef-in-Box features a taste of Thailand with this piquant Thai favourite of all time with Stir-fried Basil Chicken with Green Curry Fried Rice. The dish promises a complex flavour and fragrance with minced chicken stir-fried with an abundance of basil leaves, and paired with everyone's favourite green curry reimagined as fried rice.
Visitors to Just Nice Ready-to-Eat Fest 2017 can look forward to a wide variety of cuisines from Asian, to Italian, Indian, even fusion dishes. Come and sample delicious ready-to-eat treats including The Soup Spoon, Prata Wala, Shake Salad, Taste Asia and Polar.
Participating companies include:
– 7-Eleven
– BoBo Fishball POP
– Chef-in-Box
– CP Bistro
– Gourmet Ready
– Joo Chiat Kim Choo
– Polar Puffs & Cakes
– Prata Wala
– RedMart
– Shake Salad
– Taste Asia
– The Soup Spoon
Visit The Just Nice Ready-To-Eat Fest at Ion Orchard from 10 to 13 November, 10am – 9pm. Indulge in tasty and ready-to-eat treats and what's more, there are many prizes to be won! Embark on a world of convenient, affordable and great tasting ready meals, and discover how they are #JustNice to suit your needs and lifestyle. 
For more information Just Nice please go to: https://www.justnice.sg/about/