Breakfast is the most important meal of the day as it provides the energy for you to kick-start your day! If you are looking for a good place to have delicious breakfast, look no further, KARA Café & Dessert Bar at Bukit Timah, known for its popular Sogurt self-served frozen yogurt and iconic dishes like Pork Belly Miso grain bowl and Matcha Berry Mochi Waffles, has just launched a breakfast menu for the first time!
Some background information about how the breakfast menu came about, KARA Café & Dessert Bar is founded by Lee Li Ping and her family who own and run the café. They thought of having the breakfast menu earlier in the year but when Covid-19 struck, their plan was put on hold until the situation becomes better in Singapore. Businesses have reopened, with the travel restrictions and the increased demand for outings and meals in local F&B establishments, Li Ping was once again inspired to launch her very own version of familiar breakfast favourites. 
Diners will be delighted to know that the new breakfast menu features savoury and sweet traditional morning favourites deliciously re-imagined that includes an ethnic mix of cultures from Malay to American influence. You can enjoy a good breakfast in a cosy cafe that is located in a beautiful lush green neighbourhood of Bukit Timah! 
We visited KARA Café & Dessert Bar recently to try out some of the fabulous dishes in the breakfast menu as follows: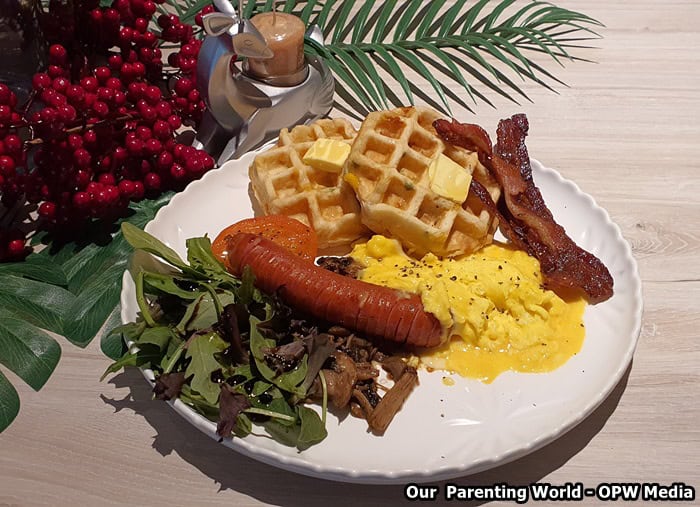 KARA's Big Brekkie Waffle Plate ($22)
This is a sumptuous spread that reminds you of a good ol' American big breakfast. This appetising dish consists of KARA's take of the all-time favourite with corn waffles, grilled sausage, crispy bacon, sautéed mushroom, soft scrambled eggs, and roasted tomato with a side of healthy greens. KARA's uses corn waffles filled with crunchy corn bits and spring onions instead of the usual toast for this dish which is an interesting twist to this delicious breakfast dish.
KARA's Kaya Butter French Toast ($14)
Kaya toast is one of Singapore's most popular and favourite traditional breakfast foods. At KARA, this local favourite uses pandan bread dusted generously with toasted coconut flakes, topped with seasonal fresh fruits and edible flowers. This dish is so attractive, fragrant and tasty!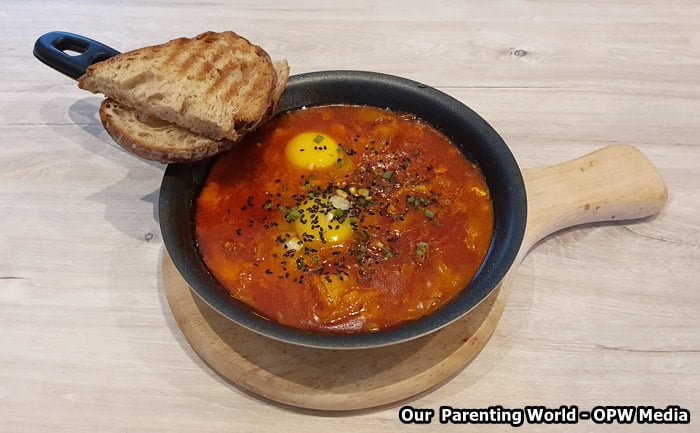 Dakgalbi Baked Eggs ($16) 
If you like Korean food, this breakfast dish will give your taste buds a fiery wake up call, featuring a pair of eggs poached in a spicy Korean style chicken stew served with crispy sourdough that is set to impress!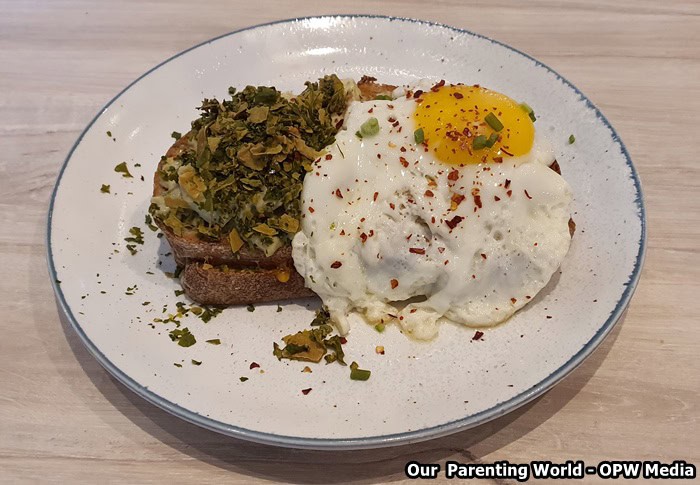 Avocado Open Face Sandwich ($18.50)
The Sourdough bread is toasted till golden brown and crispy to perfection, smothered generously with melted cheese and avocado. Topped with a fried sunny-side up egg and sprinkling of crispy kale chips, that is so good!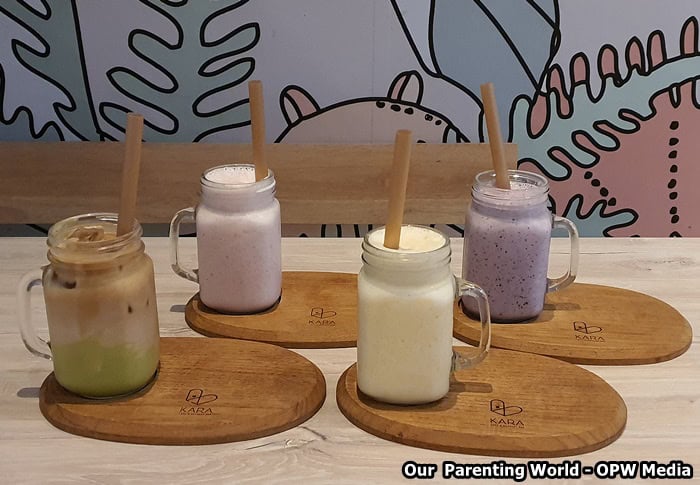 At KARA, diners can enjoy a variety of beverages to pair with its food. From healthy soothing honey drinks like Iced Shaken Lemon & Raw Honey and Hot or Iced Honey Oat Milk Latte made with 100% pure raw Australian wildflower honey that is bioactive and unprocessed, to creamy rich indulgent smoothies like Dark Chocolate Banana and Peanut Butter Brekkie made with fresh Meiji milk and Greek yogurt. KARA also has the usual stable of hot and cold drinks including their fruit sodas, premium organic handcrafted specialty teas and coffee.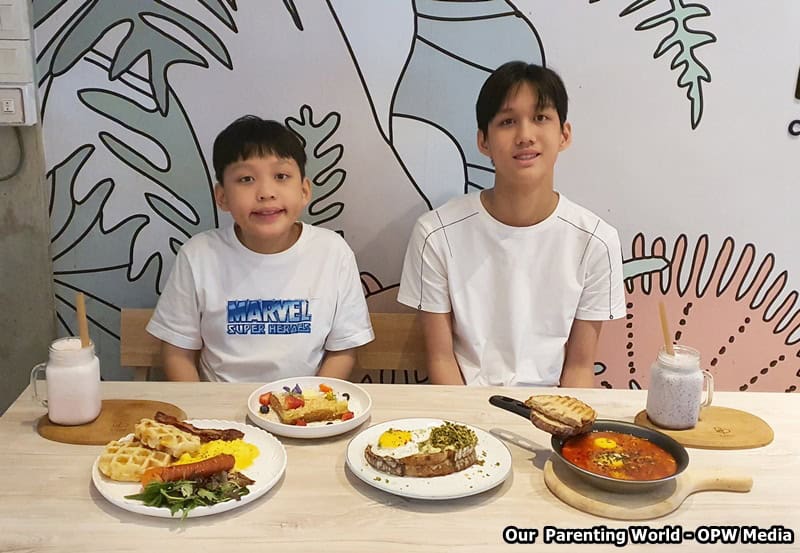 KARA Café & Dessert Bar is a good place to enjoy a hearty and sumptuous breakfast with your loved ones and friends in a comfortable and homey environment! The breakfast menu is now available from Friday to Monday, 8am to 11:30am. All the menu items above are also available for online orders on Deliveroo and GrabFood.
KARA Café & Dessert Bar  
Address: 617 Bukit Timah Road
Singapore 269718
Telephone: +65 6468 8940
Email: [email protected]
How to get there: 
Getting here by car: Limited street parking lots along the road
Getting here by public transport: By Train:
Nearest MRT Stations: Tan Kah Kee or Botanic Gardens
By Bus: 66, 67, 74, 151, 154, 156, 157, 170, 170A, 171, 174, 852, 961, 961C