Everyone in Singapore has heard of NTUC Social Enterprises, more commonly in the form of NTUC FairPrice, NTUC Income, or My First Skool, as they provide many services essential to our daily lives.
Now, if your baby is a Singapore citizen born between 1 January 2016 – 31 December 2019, you can receive this wonderful Good Start Bundle from NTUC Social Enterprises valued at more than $300. You mean its free? Yes, it's free! The online registration is opened until 31 March 2020, so don't miss this out if you have a Singapore citizen baby born in the eligible period (2016 to 2019)
What is in this bundle, you may ask? Check out the list here!
Contents of the NTUC Good Start Bundle
1. From NTUC FairPrice: The FairMily Kit contains groceries and household items for your family.
2. From NTUC First Campus: Mother Tongue Reader or Parent-Child Activity Book The "Early Experiences Matter: Mother Tongue Reader" is from a series of mother tongue readers NTUC First Campus has created for children aged 0 to 3. The "Early Experiences Matter: Parent-Child Activity Book" offers parents advice and tips on how to foster strong bonds with their infants and young children.
3. From NTUC Income: Complimentary health insurance coverage for your child. This is a one-year Enhanced IncomeShield or IncomeShield Standard Plan coverage. (excluding MediShield Life premium).
4. From Plus! Rewards Programme: Complimentary Plus! card if you are not a member previously. You can earn LinkPoints at over 1,100 locations and use the points to exchange for dining or lifestyle vouchers, or to offset your future purchases at their participating partners' outlets
5. From Downtown East: Enjoy exclusive rates for celebration packages at Downtown East, Singapore's largest entertainment hub in the east.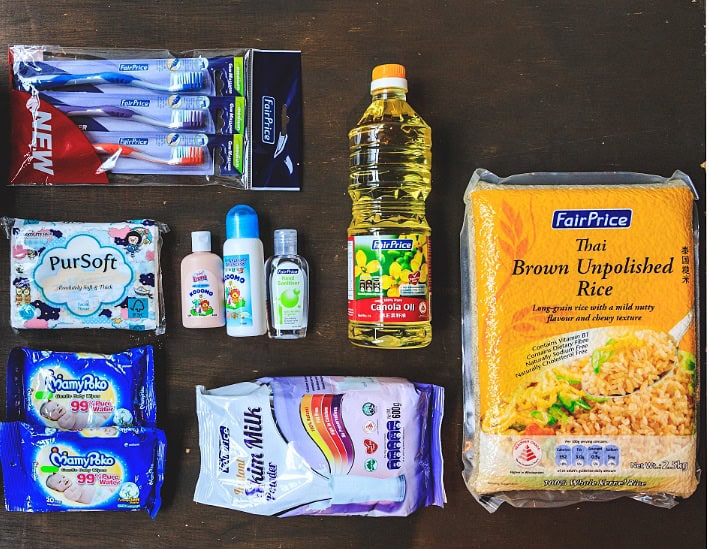 Some of the contents in this FairMily Kit
Why we think this is an amazing gift?
As advocates of good parenting in Singapore, we think this nice gesture by NTUC Social Enterprises is an excellent initiative to help parents to have a head start in life. Other than grocery items, the other items provided in the bundle are useful for families.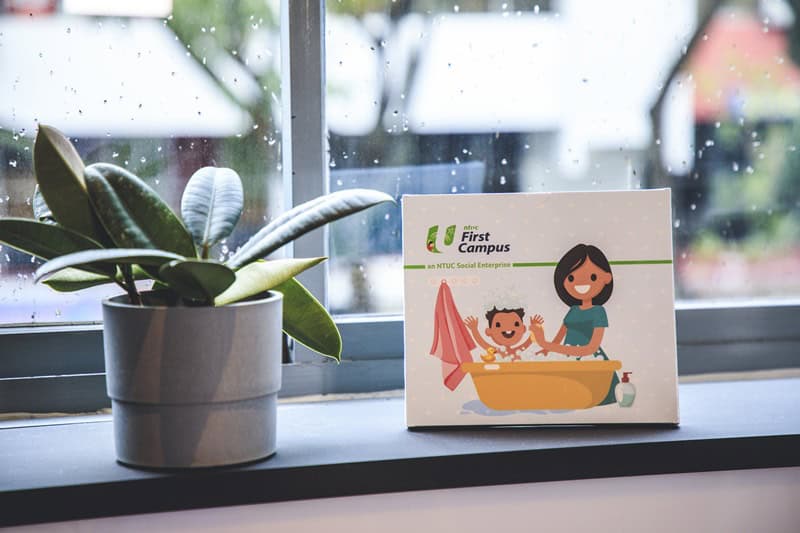 This Mother Tongue Reader is one of the parenting resources developed by early childhood professionals at NTUC First Campus, which has over 40 years of experience educating and nurturing young children.
Insurance is another important aspect for parents to consider, especially when healthcare cost can be high in Singapore. By providing complimentary insurance for your newborn, this would give parents financial assistance in the event your child needs to be hospitalised.
For family fun, especially when it's time to celebrate your child's birthday or other milestones, the celebration packages at NTUC Downtown East provides good value and convenience for busy parents.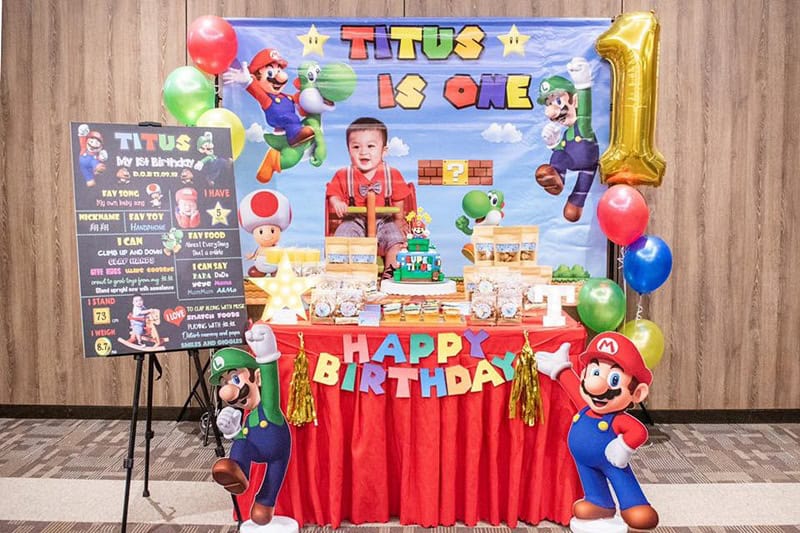 Celebrate your child's birthday with one of the packages at NTUC Downtown East
A memorable birthday celebration at NTUC Downtown East
For more information and sign-up details
Parents who are eligible for this, you can sign up at https://ntucgoodstart.sg/ to receive this wonderful NTUC Good Start bundle.  Hurry, registration is opened until 31 March 2020! NTUC Good Start Bundle is valid for babies born 2016 to 2019 and registration will close by 31 March 2020.