Calling PIXAR fans! Lifebuoy has launched the Limited Edition Pixar themed hand sanitisers featuring the most liked PIXAR characters this October. 
With most of us going maskless and the relaxation of measures in Singapore, the need to stay healthy grows ever more important. Instead of taking this respite for granted, we should maintain good hand hygiene habits like using hand sanitisers more than ever! The Lifebuoy Pixar Collection is a timely reminder to sanitising our hands frequently so that we can protect ourselves and the people around us effortlessly.
Best of all, the Lifebuoy Pixar Collection is incredibly convenient with its rubber keychain ring which allows us to hook it onto our bags or slip it into our pockets when we are on the go.
Featuring adorable characters from the Toy Story and Finding Nemo franchises, these limited-edition hand sanitisers would appeal greatly to children and Pixar fans. One can also cultivate a strong sense of hand hygiene in children with their favourite characters accompanying them to school, or even for adult fans to bring their childhood faves to office!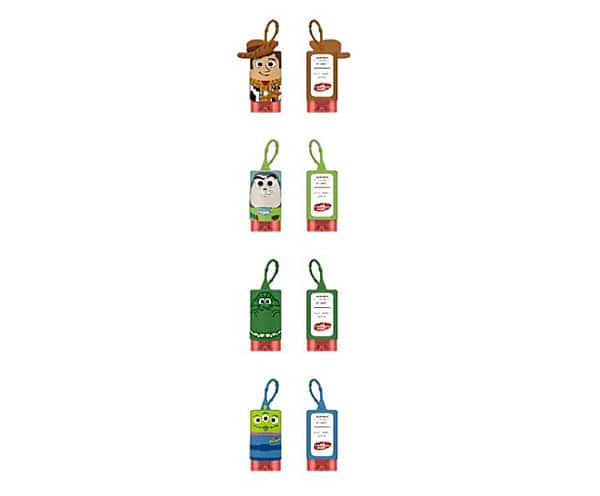 (L-R: Woody, Buzz Lightyear, Rex and Alien)
There are a total of eight unique designs in bright colours to pick from and collect. The Toy Story franchise continues to be popular with every age group, capturing our hearts with the 2019 Toy Story 4 as it did with the first film in 1995, and the Lifebuoy Pixar Collection takes us to infinity and beyond with some of its most iconic characters: Woody, Buzz Lightyear, Rex and Alien.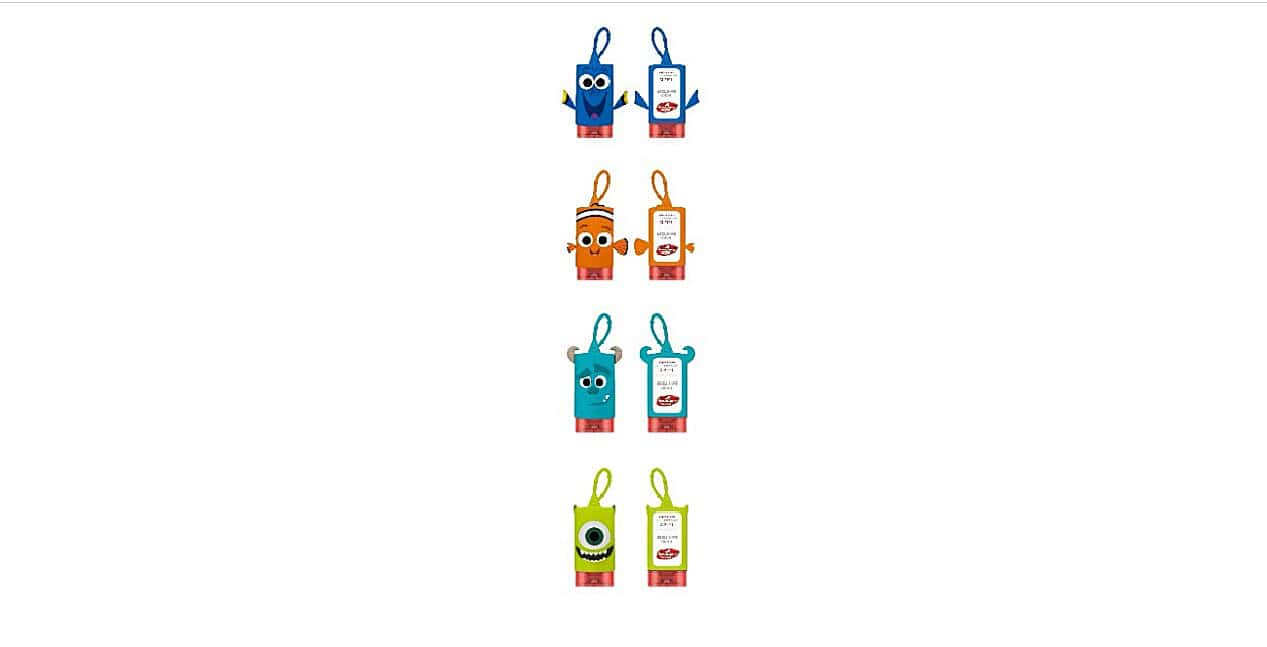 (L-R: Dory, Nemo, Sulley and Mike)
The Lifebuoy Pixar Collection also includes beloved characters from the Finding Nemo and Monsters Inc. franchises. From the mischievous Nemo and hilarious Mike, one would definitely find a favourite to take with you on your day-to-day errands.
Availability
The Lifebuoy Pixar Collection are now available at Watsons, Fairprice, Shopee, Redmart, Qo010, Lazada (Woody, Buzz Lightyear, Rex, Alien) and Cold Storage, Giant, Guardian, Shopee, Redmart, Qo010, Lazada, Food Panda (Dory, Nemo, Sulley, Mike) at SGD $4.80 each (while stocks last).
Refills are also available for purchase island wide at SGD $2.65 each.