Snacks and sweet lovers will be delighted to know that Marks & Spencer has launched a new range of delicious snacks from fruity Percy Pig sweets, savoury flavours of ridge cut crisps to safari animal chocolates and jellies. 
Marks & Spencer's Percy Pig, UK's favourite pig has turned vegetarian earlier this year so that more customers can enjoy this delicious sweets. The pork gelatine use in the confectionary products has been removed from the classic Percy pack to make it suitable for vegetarians, while all the other Percy Pig packs were already vegetarian friendly. All Percy packaging has undergone a refresh, making it the perfect time for customers to grab a new bag!
Marks & Spencer has also added a new delicious Percy sweet to the family, the Percy Pig Fruity Chews!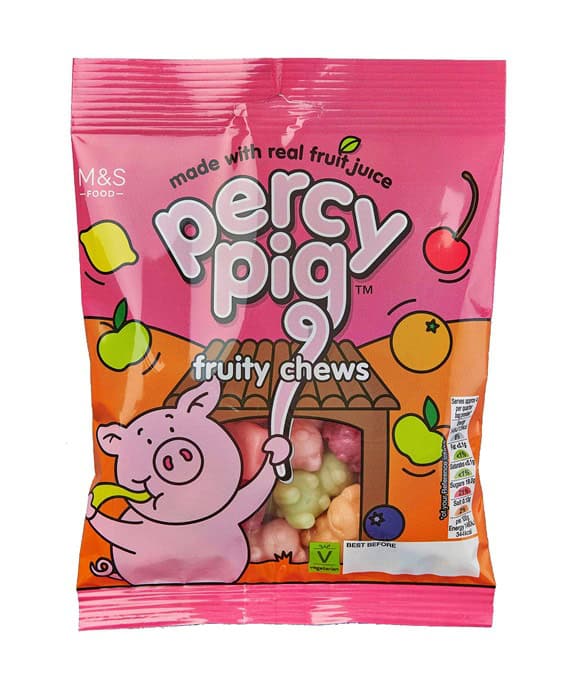 Percy Pig Fruity Chews, S$4.50
These new sweets is a fresh take on everyone's favourite pig,  it has a delightfully chewy texture, and a mix of fruity flavours: apple, red grape, strawberry, blueberry, orange and lemon that is made with real fruit juice and no artificial colours or flavourings.
Percy Pig has been an integral part of the Marks & Spencer family for more than 26 years and this new version is already soaring up the bestsellers list in UK. Natalie Tate, Marks & Spencer Percy Product Developer shared that "Our new Percy Chews are a fresh and fruity take on everyone's favourite pig! Using the same delicious flavours, these new sweets have a delightfully chewy texture – and could even end up becoming a customer favourite!"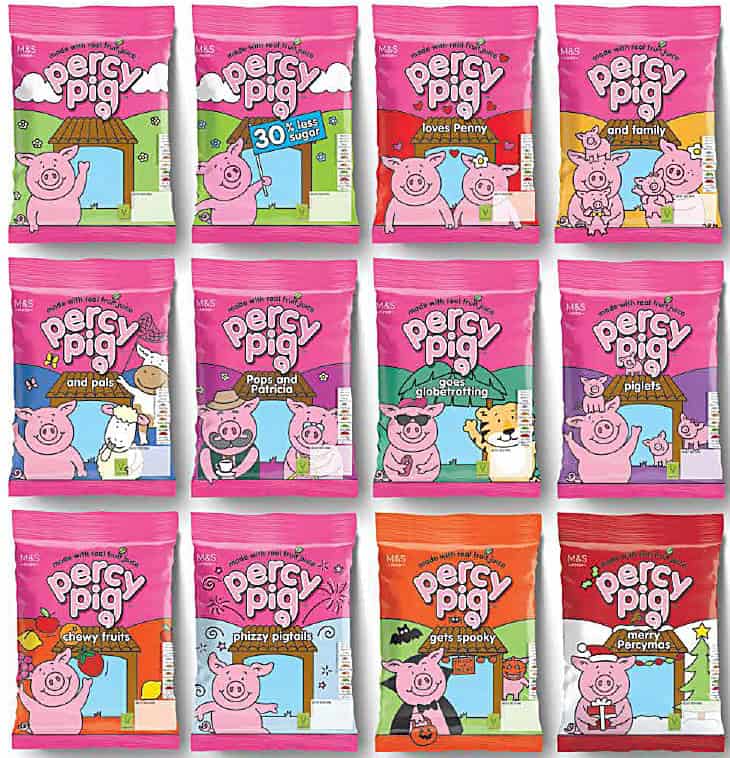 World of Percy Pig, S$4.50 each
The Percy Pig family now includes his wife Penny, their seven piglets, his pals Sherman Sheep, Molly Moo, Poppy Panda and Timmy Tiger, Percy's parents Pops and Patricia, the Easter bunny as well as a spooky Halloween surprise and festive Christmas twist. Visit Marks & Spencer and try out the new Percy Pig sweets!
In addition, Marks & Spencer has launched their most moreish snacks yet – deep ridge crisps inspired by street food flavours from around the world.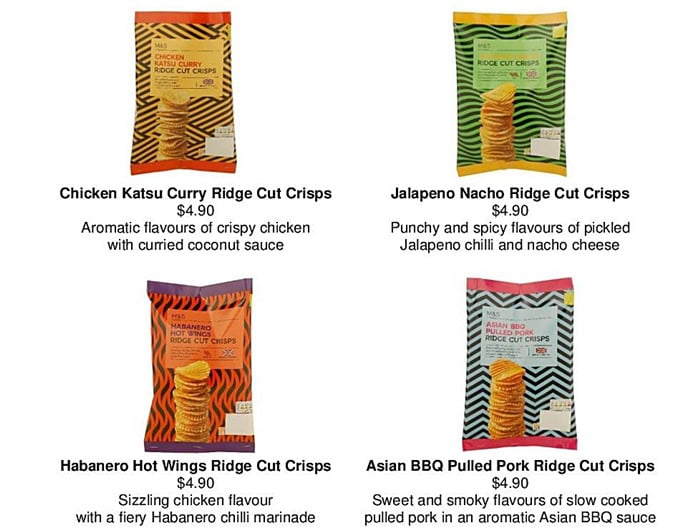 Look forward to indulge in an unusual selection of Marks & Spencer ridge cut crisps with four totally new flavours including Chicken Katsu Curry, Jalapeno Nacho, Habanero Hot Wings and Asian BBQ Pulled Pork at just S$4.90 each. They are dangerously addictive and create an irresistible snack to spice up any gatherings or parties.
Go for the new Pick & Mix range and unleash the wild explorer in you with the fun and cute Safari Animals. Great to bag some adorable chocolate lollies and jellies to sweeten your day! The range includes some new products, alongside existing family favourites which have been given a fresh new look. The small grab-bags make these adorable animals the perfect treat on-the-go for all!
These snacks and sweets are great for any occasions and there is always something for everyone at Marks & Spencer's quality food. Satisfy your cravings for delicious treats at Marks & Spencer!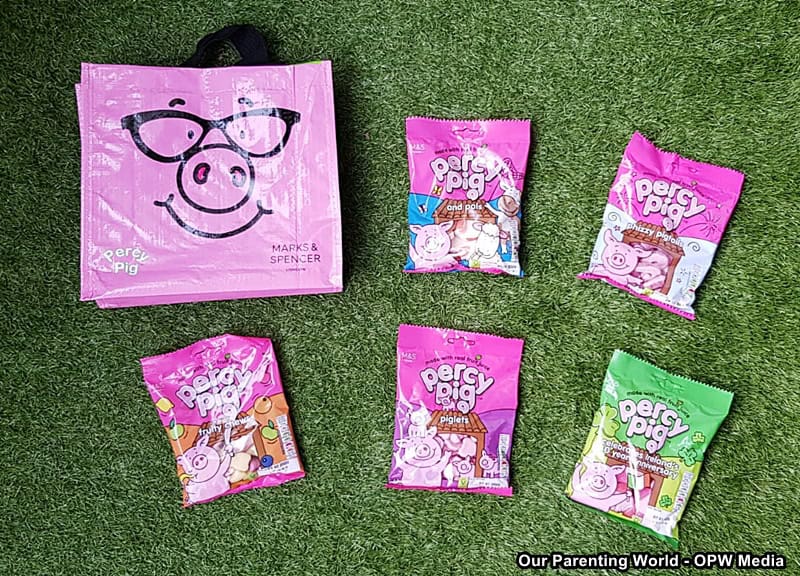 Thank you Marks & Spencer for sending us these delicious Percy Pig Sweet range of soft gums made with real fruit juice, we enjoyed them every much! Yummy! 
To find out more about Marks & Spencer and its products, please visit the followings: 
Website: http://marksandspencerasia.com
Facebook: www.facebook.com/MarksandSpencerSingapore
Instagram: @marksandspencer_sg
Official Hashtag: #marksandspencersg