Gardens by the Bay is easily one of Singapore's best attractions. Many are enchanted by the beautiful Gardens and it is very popular with locals and tourists. It is also one of our favourite family outings to visit the Gardens.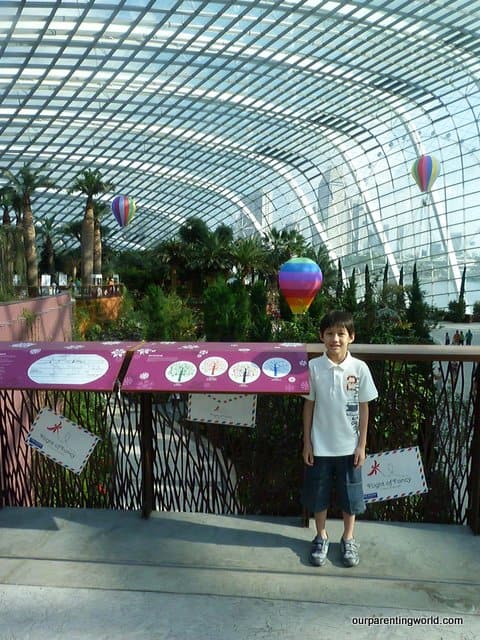 We are here at the Flower Dome. It is a cooling place as it replicates the cool-dry Mediterranean regions like California, parts of Italy, Spain and South Africa to house a wide collection of flowers and plants from all over the world. 
The theme of display at Flower Dome is Flight of Fancy on the day we visit.
What is it? Follow me and  you will find out.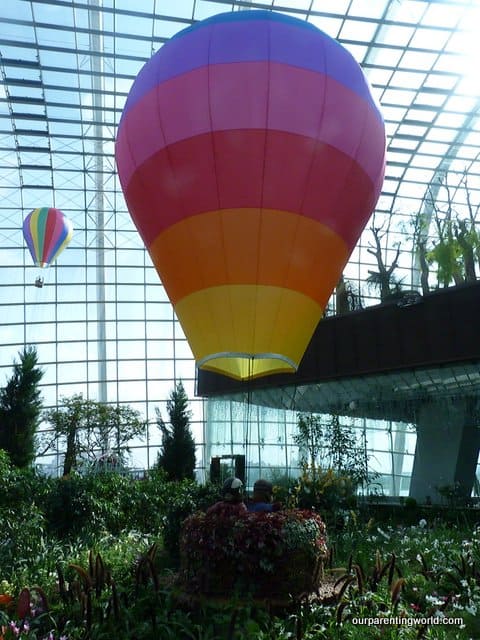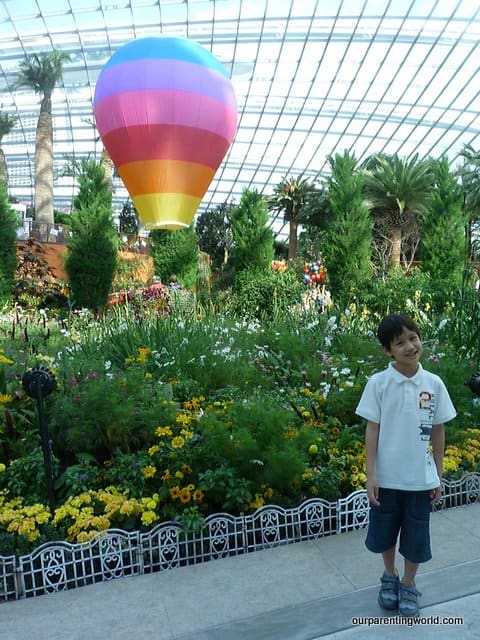 Flight of Fancy features hot-air balloons hovering over a field in the Flower Dome. 
Not forgetting the beautiful flowers that are growing everywhere in the field. Here are some of the flowers that we have taken. Aren't they lovely?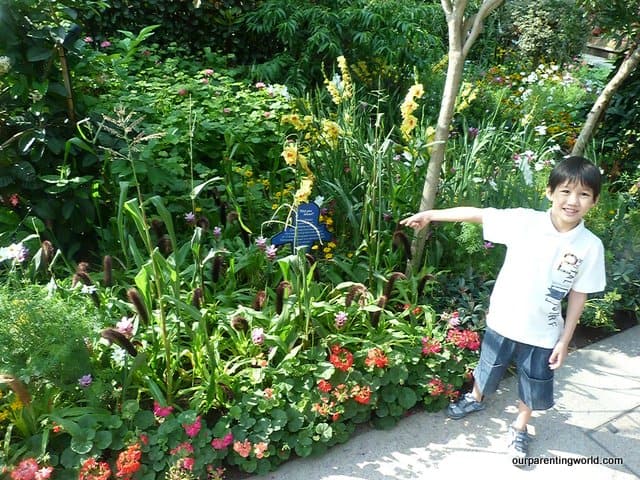 The Flower Dome's display is not only beautiful, it is also educating for both children and adults. There are informative "Did You Know?" signs all over to educate the visitors. 
Gor Gor gets to learn new things and increases his knowledge.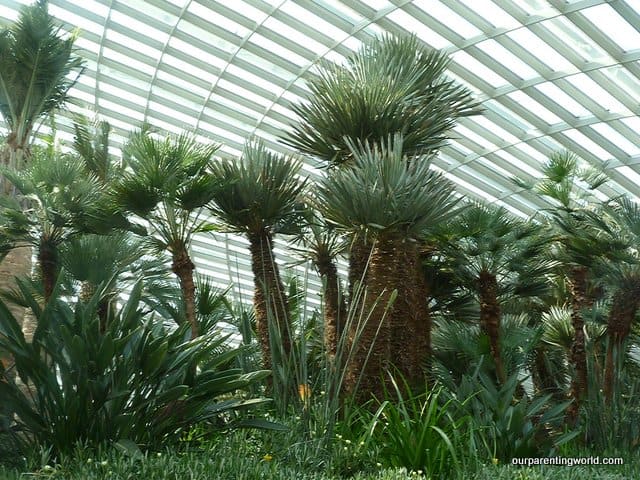 Besides flowers and plants, there are many varieties of palm trees.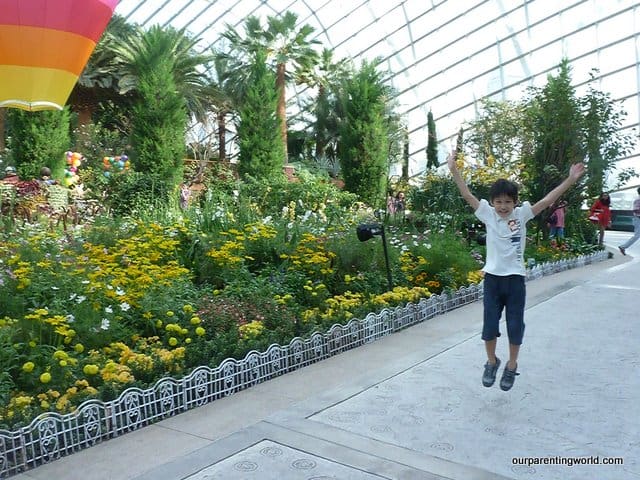 Gor Gor is having so much fun!
If you want to take a little break and have something to eat, there is a cosy cafe called Pollen inside the Flower Dome.
Gor Gor and Di Di having a break and enjoy the flowers-infused desserts and drinks.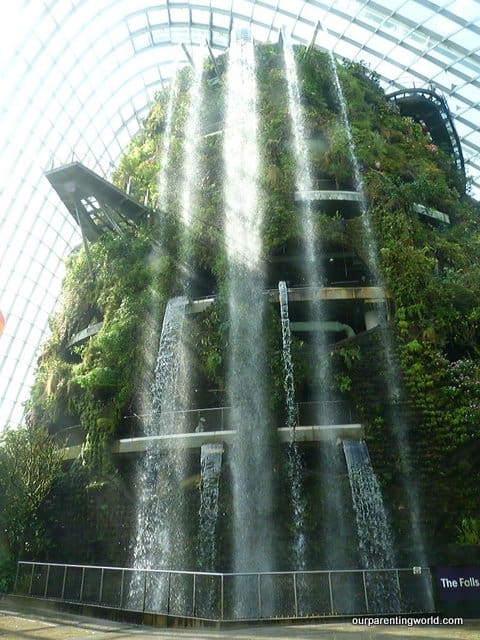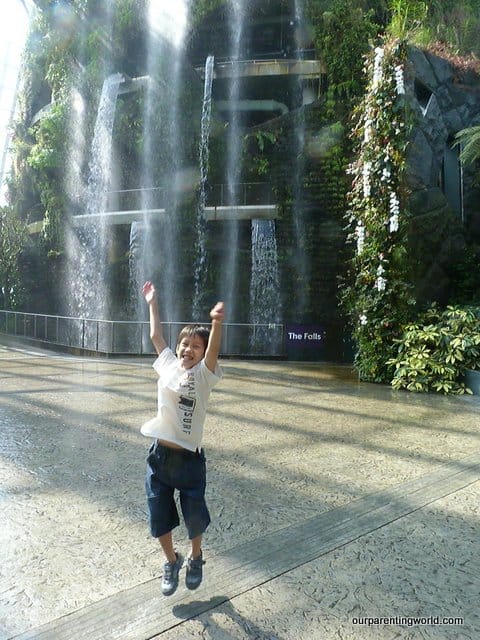 This is the famous majestic waterfall at the Cloud Forest. It showcases breathtaking mountain views of hidden floral gems and diverse vegetation in a mysterious world covered in mist. 
The above are some of the beautiful floral gems.
At the Cloud Forest, you will get to see various things like totems, train set and many more. There are also display signs of "Did you know" to help you learn more about these items.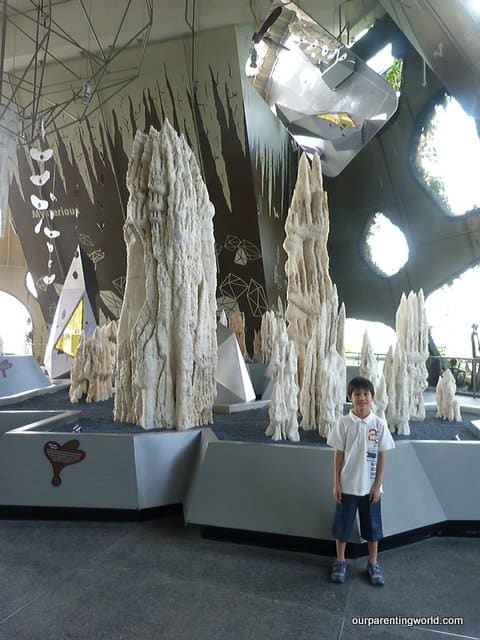 Cloud Forest also showcases a large collection of naturally formed limestone forest.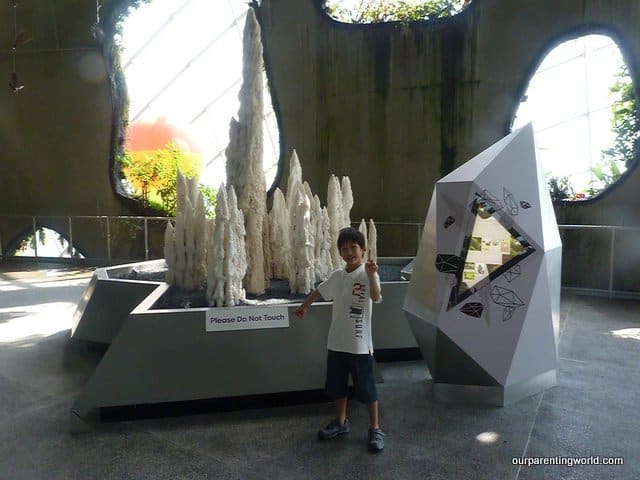 Remember, please do not touch the display.
We have a roaring Good Time at the Gardens!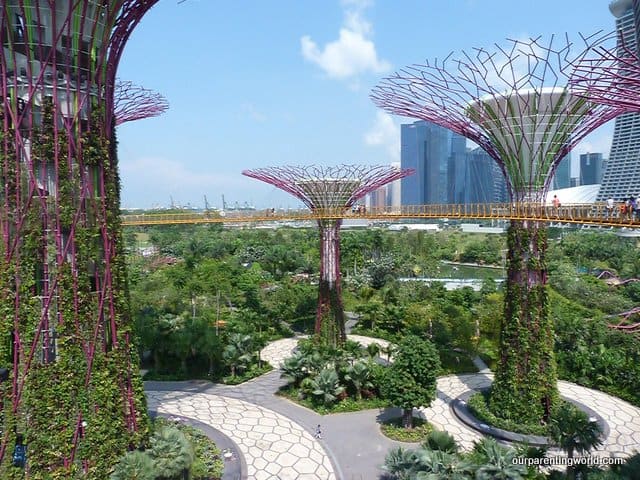 These are known as Supertrees Grove. They are tree-like structures that dominate the Gardens' landscape with heights that range between 25 metres and 50 metres.
Walk along the Supertrees Grove connected by OCBC skyway, not only you can enjoy the fresh air, you will be captivated by the stunning scenery of Singapore's iconic building like The Flyer, Marina Bay Sand integrated resorts and all around the Marina Bay area. 
Some highlights of Gor Gor and Di Di having fun.
Making funny faces …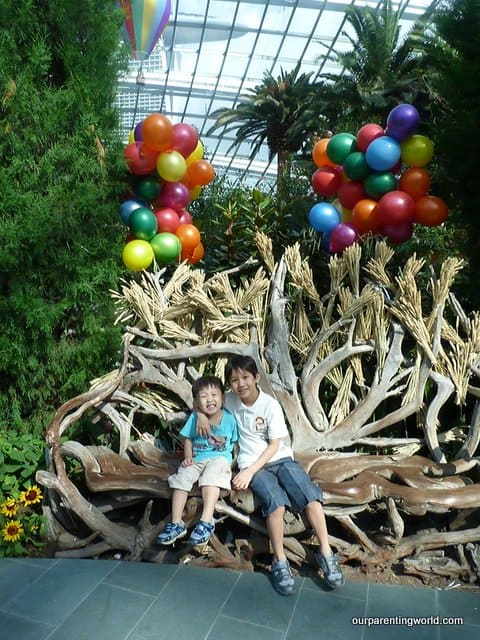 Our Parenting World would like to thank the kind and lovely organisers and team of Gardens by the Bay for inviting us. We all have a good time and Gardens certainly live up to its name as one of the top attractions in Singapore!
About Gardens by the Bay:
Garden Hours
Bay South Outdoor Gardens:
Opens 5:00 AM – 2:00 AM daily
Cooled Conservatories & OCBC Skyway:
Opens 9:00 AM – 9:00 PM daily

Last ticket sale at 8:00 PM daily

Last admission at 8:30 PM daily
Garden Cruiser
Monday* – Friday




9:30 AM – 5:00 PM (Last ride)




*Service begins at 12:00 PM every first Monday of the month

Saturday, Sunday, eve of and on PH




9:30 AM – 4:00 PM (Last ride)
Please click this link to find out more information about the Gardens.
Have a fabulous time at the Gardens!