Momolato, the new gelateria located at Kampong Glam will be the hip cafe for those who appreciate premium gelato in Singapore. The new late-night, 18-seater, eco-friendly gelateria is located at 34 Haji Lane exudes tropical style and offers mind-blowing artisanal flavours.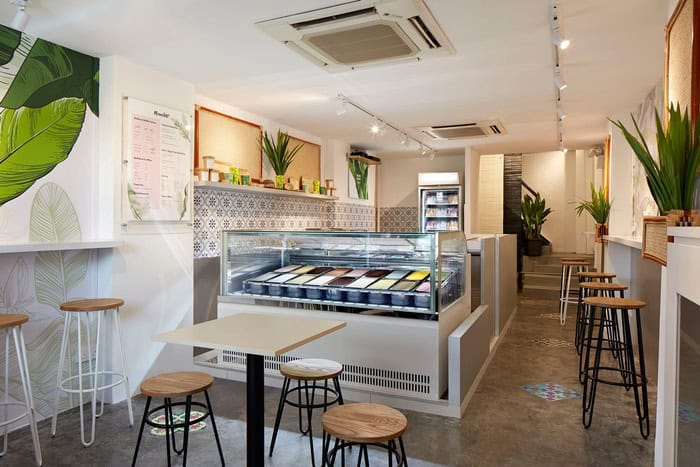 Interior view of this hip gelateria at 34 Haji Lane (All the above images credit to Momolato)
This place is the brainchild of former investment banker Sharon Tay, the company is best known as the 'gelato brand behind the brands', having supplied many of the island's best restaurants for years. She further explained her gelato range: "My intent for Momolato is to create inventive, not-too-sweet gelato flavours that capture the essence of exquisite ripe fruits as well as various gourmet and natural ingredients. My focus is on using minimally processed, fresh, whole ingredients as well as simple, clean methods to churn out fresh, locally made gelato daily."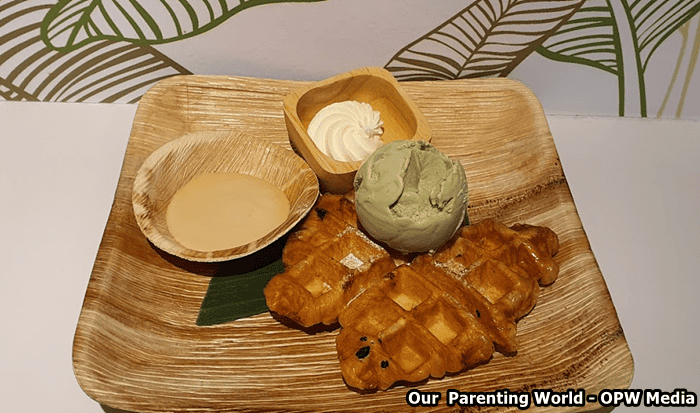 This croffles topped with a scoop of gelato is one of the popular items to order at Momolato
Patrons can choose from 18 exquisite flavours with the choice of Keto, Signature or Premium ($4.90-$8). Enjoy gelato in a pandan leaf-wrapped cone ($1.50-$3), with waffles or croffles ($6.60 to $12 for Keto) or tuck into a Keto, sugar-free, diabetic-friendly smoothie range that includes Mango Yoghurt Pomelo flavour, Avocado Coconut or Strawberry Cheesecake ($8).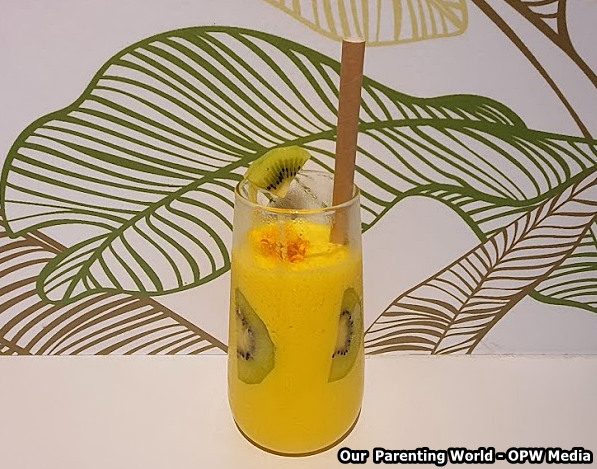 This mango smoothie is one of the drinks you could order to chill at the cafe
Momolato's super pure gelato uses only the best natural ingredients without additives or artificial flavouring, healthy for the young and the old. The popular flavours for the gelato include Kochi Yuzu Shiso from Japan, Chocolate Arabica Coffee from Ecuador, Roasted Sicilian Pistachio and more locally Mao Shan Wang durian flavour, Oolong Hojicha Tiramisu and Ondeh-Ondeh Sweet Potato Swirl ($4.90 – $5.90 per scoop).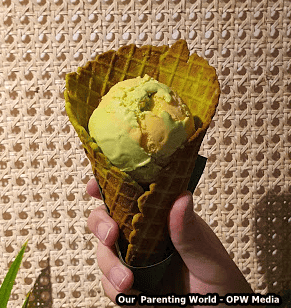 You can enjoy the gelato in a pandan leaf-wrapped cone
Momolato is certainly one of the best places in Singapore to indulge in delicious and premium exquisite hand-crafted gelato! A great place for dessert lovers! 
Promotion:
The Momolato Café is NOW OPEN and serving! 
Enjoy your complimentary beverage with every double scoop of gelato this Ramadan 12th April to 12th May, 8pm to 10pm, daily. 
Momolato Cafe
Address: 34 Haji Lane S189227
Tel: +65 8883 7968
Opening Hours: Sunday to Thursday noon to 11pm, Friday and Saturday noon to 2am.
Instagram: @momolatosg
Facebook: https://www.facebook.com/momolato
Website: https://momolato.com/