Cinnamon Rolls lovers, look out for rrooll, Singapore's first specialty cinnamon rolls kiosk offering both sweet and savoury flavours.
rrooll, introduces a new item on its list – Classic Cinnamon Bites, a new selection of delightful flavours such as Classic Cinnamon, Cheesy Kaya, and Milo Dinosaur that comes in fluffy and bite sized portions that is perfect for sharing or snacking.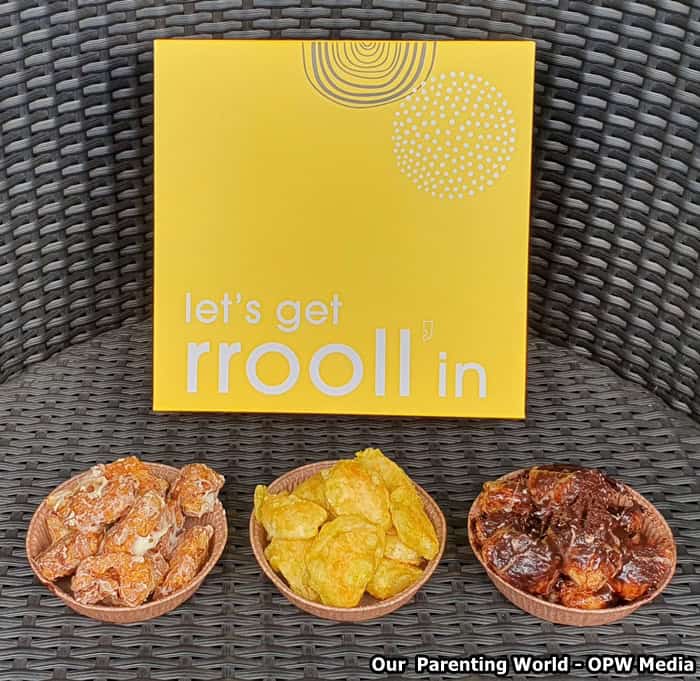 Classic Cinnamon Bites in Classic Cinnamon, Cheesy Kaya, and Milo Dinosaur
Enjoy the delectable Classic Cinnamon the forever favorite consisting of a combination of buttery cinnamon and luscious cream cheese frosting, the rich and satisfying Cheesy Kaya and the chocolatey Milo Dinosaur. Rrooll back into the good times as you rekindle your childhood memories while taking delight in the new Classic Cinnamon Bites!
rrooll's cinnamon rolls are rroolling at:
Jewel Changi Airport
78 Airport Blvd, #B2 – 266, Singapore 819666
Opening Hours: 10:00am to 10:00pm Daily
Islandwide delivery available, please visit rrooll.sg for more details.