Singapore Repertory Theatre's (SRT) The Little Company returns with Gretel And Hansel, its first production since the pandemic. The show was first staged in English in 2019 and this year, this highly-anticipated show will be conducted in Mandarin.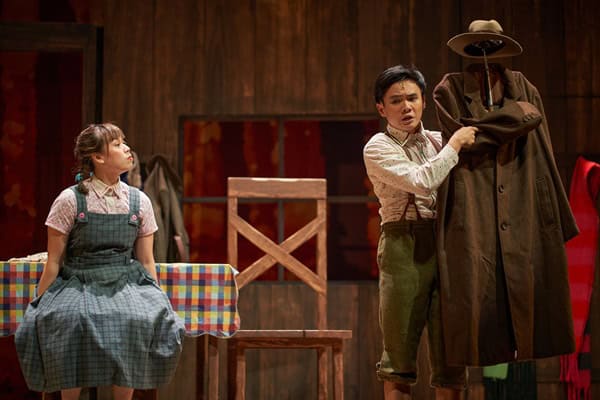 The 50-minute show is about Gretel (Sharon Sum), who is the sister of Hansel (Jayden Lim Jun De), she felt that her life has changed completely since the arrival of her little brother. She is no longer the only child and she is upset that she has to share everything with her brother including the love and sole attention of her parents.
Due to poverty, one day, her parents brought them to the dark forest with the intention of abandoning them. After the siblings found out that they were abandoned by their parents, Gretel has to get along with her brother and work together to escape from the witch who is going to have them for supper and eventually they find their way home after defeating the witch. 
The whole play is performed by two impressive actors, Sharon Sum and Jayden Lim Jun De, who have to perform multiple roles, skillfully maneuvering different props and putting on various costumes throughout the show.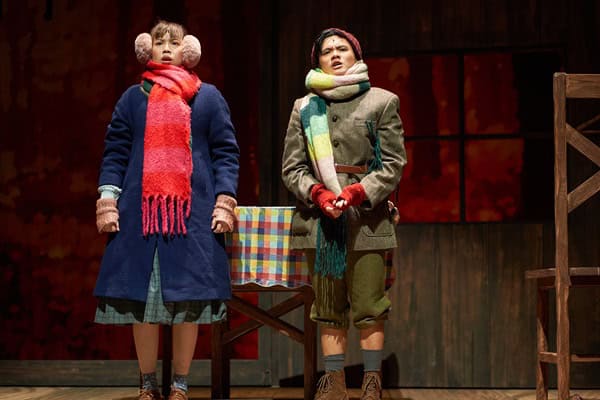 Although the show is conducted in Mandarin, it was lively, funny, light-hearted and easy to understand. Kids enjoyed interacting with the actors on stage and often hear them trying to help the actors find clue, answer their questions and sing along with them. 
Recommended for 4-year-olds and above, this is a great show for parents who want to expose their children to Mandarin, enable them to understand and appreciate the language. There is no dull moment and what we love about the show is that it is full of good values such as teaching children about love, empathy and being able to understand and care for your siblings and the need to work together to solve problems. This is a highly entertaining show that is suitable for the whole family, don't miss it! 
Event Date: From 27 July 2022
Weekdays: 10am
Weekends & Public Holiday(s): 11am, 2pm
Duration: 50 Minutes
Recommended for 4-year-olds and above
Venue:
KC Arts Centre – Home of SRT
Ticket Pricing:
Weekdays
Standard: S$29, S$26
Family Package of 4: S$99
Weekends (Sat, Sun & Public Holiday)
Standard: S$39, S$36
Family Package of 4: $133
Prices quoted exclude booking fee.
For more show information and to purchase the tickets, please click here: https://www.srt.com.sg/show/gretelandhansel/