Introducing the all new F&N NutriWell Herbal Tea that is brewed fresh with the finest traditional ingredients consisting of Prunella Spike (夏枯草), Luo Han Guo (罗汉果), Chrysanthemum Flower (菊花), and Red Dates (红枣).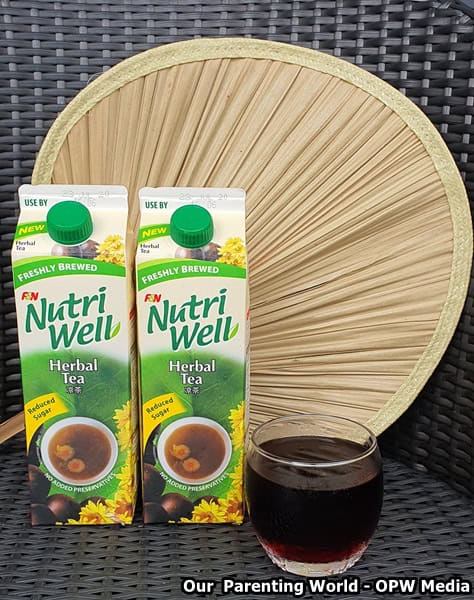 Herbal tea also known as liang cha, or 'cooling tea' is believed that this infusion of herbs contains nourishing properties that rid the body of excessive 'internal heat' during warmer and humid weather. According to the time-honoured beliefs of the Chinese, the ingredients possess nourishing and restorative properties. Modern scientific researches have also revealed the healthful aspects of ingredients found in herbal tea.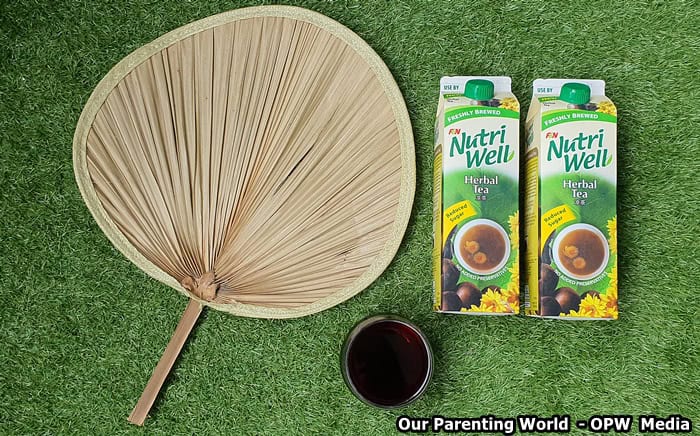 Support your natural defence all year round with the new and refreshing F&N NutriWell Herbal Tea. This cooling serving of traditional wellness in a convenient pack brings you back to the authentic taste of home-brewed goodness. It contains no added preservatives, and is freshly brewed with reduced sugar for the strengthening of your body's natural defence. The refreshing and healthy beverage is available in major supermarkets, hypermarkets and selected convenience stores, retailing at a Recommended Selling Price (RSP) of S$2.25 per 1-litre pack.