Gaston Luga was founded by Carl Sundqvist who wanted to create an elegant, practical and versatile backpack that you can travel the world with. A bag that you can carry basically everywhere from work to leisure and even when you are travelling overseas. It is a multi-purpose bag that you can depend on!
The unboxing movement has come when my Gaston Luga backpack arrived and I am so excited that I can start to use the bag. 
Gaston Luga is a Swedish backpack retailer coming from Stockholm and they have a wide range of backpacks for Men, Women and Accessories (Leather Address Tags) that come with various designs and colours that you can choose from.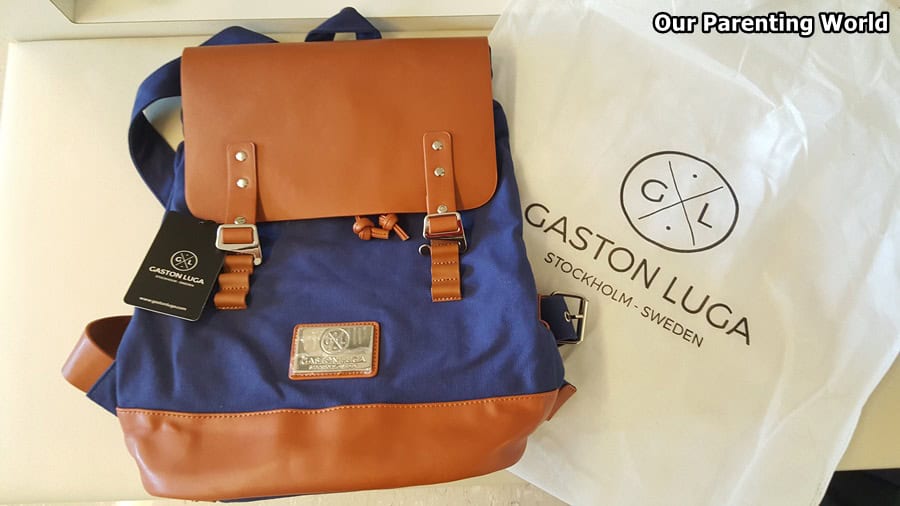 My Gaston Luga backpack arrived properly packed in a box. I have a really hard time in deciding which colour to choose for my bag. I like all the colours. Finally I decide to go for blue as I don't have a Navy Blue colour bag. 

They have four main collections for Women: Clässic, Pråper, Clässy and Mästaren. The name of the model of my bag is Pråper and it comes with Black, Olive & Black, Navy & Brown, White and Pink. To find out more about its collections, please click HERE. 
The Pråper range is a stylish and a practical bag that you can carry everywhere.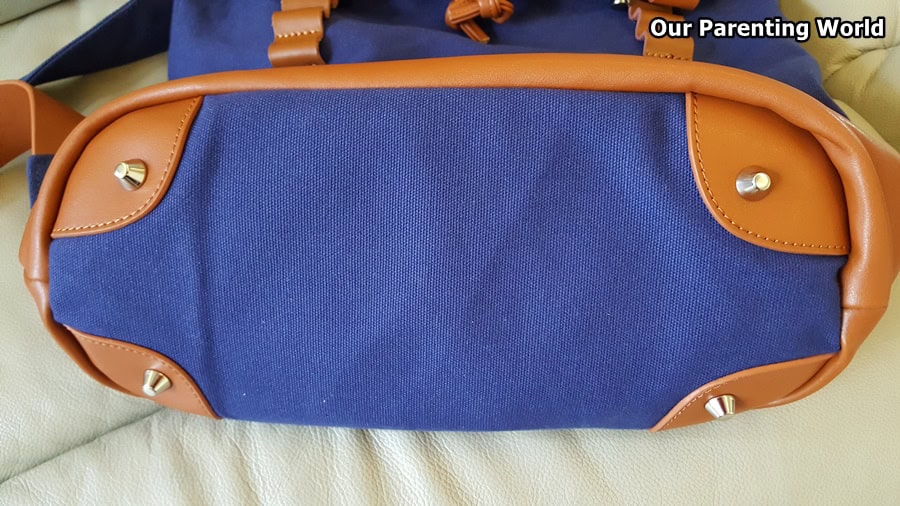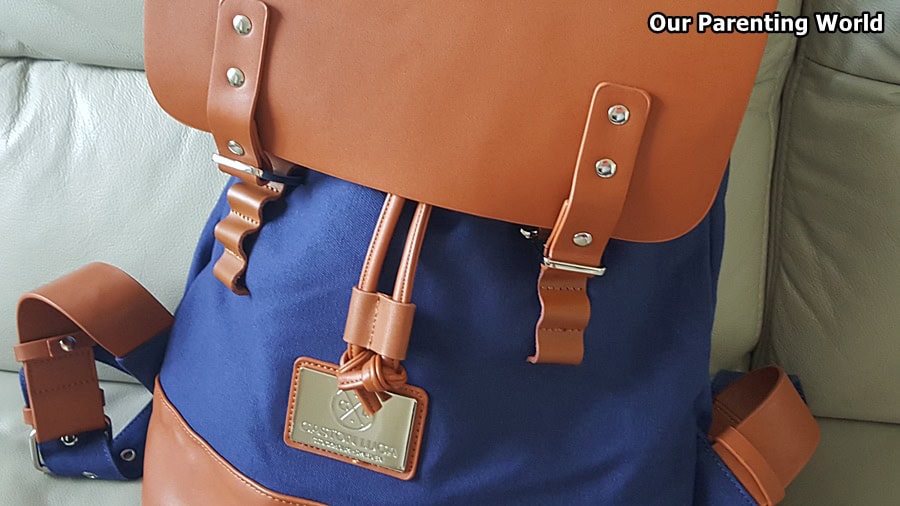 It comes with strong hooks that will keep your belongings especially your valuables safe. It is adjustable with four levels to suit your packing needs. The bag is sturdy with metallic feet for protection that you can put on the ground. 
Its shoulder straps are adjustable that will rest comfortably on my shoulders when I am carrying the bag. It even has a pocket behind where you can slot in your passport or tickets when you go travelling for easy check-in. This is a legacy that Carl has incorporated and it has now become an elegant leather detail in all his backpacks.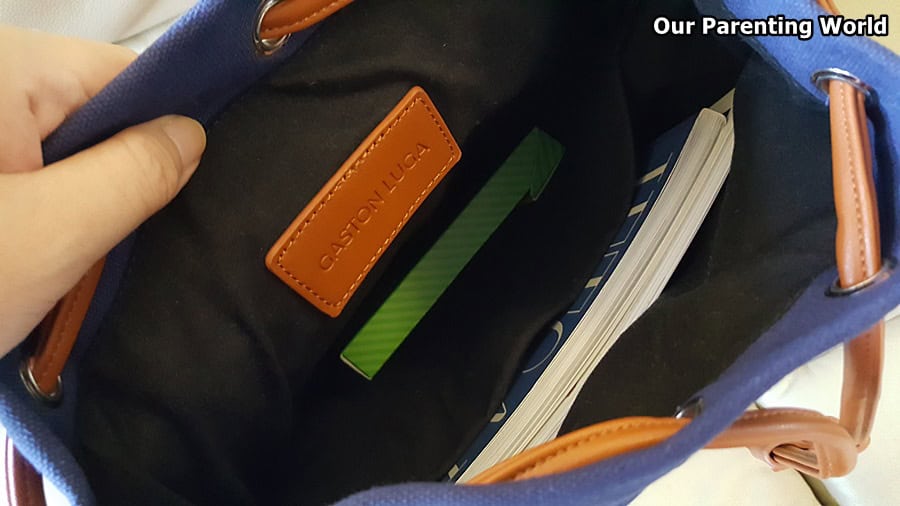 The inside of the bag is spacious featuring inner 13-15″ laptop sleeve and two pockets with passport and ticket pocket. The bags are all made with highly durable canvas, parts made of leather and with expandable metal hook closure that will keep your items safe and intact.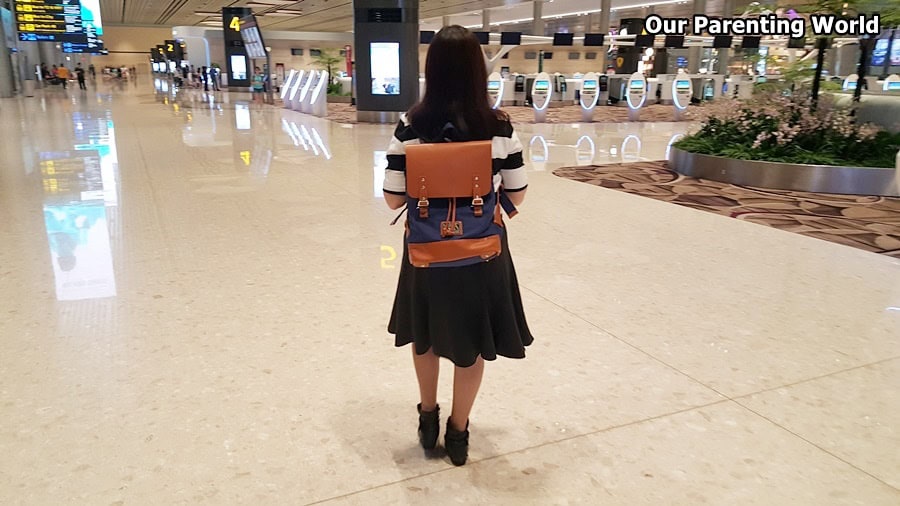 Now with my Gaston Luga backpack, it is so easy to go travelling. I can pack all my travelling essentials into this handy backpack and I am ready to go. The backpack also comes with Key ring holder for Leather Address Tag that you can purchase separately. With Gaston Luga, you can make your bag unique and match up your personal style with a coloured leather address tag. 
Having a good backpack is very important especially one that can store many items and enable you to free up your hands. It must be made of durable material and comfortable enough for you to carry on your back.
For ladies, we like our bags to be light which make it easy to carry, made of durable material and yet trendy enough to bring it everywhere. I am glad to find Gaston Luga backpack, a bag that I can rely on. 
Why not try out Gaston Luga backpack for yourself? Good News, we are excited to share that Gaston Luga is offering a huge discounts to our readers and what's more, Gaston Luga has a new seasonal campaign from now, where a free leather address tag will be added to every backpack purchase!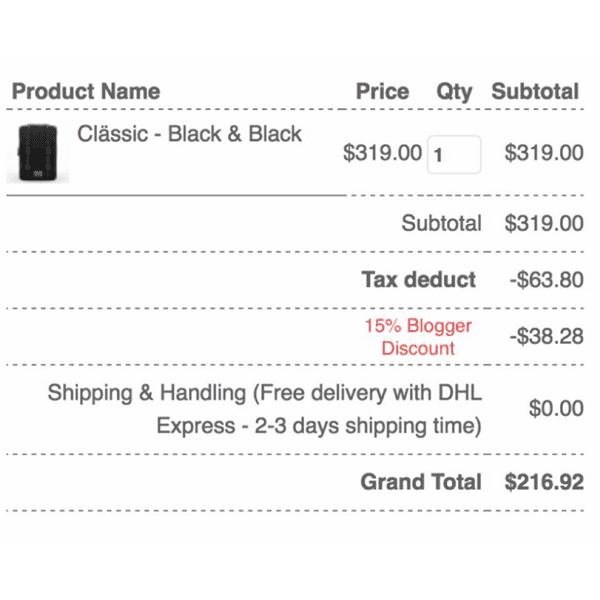 For every order, you will enjoy the following:
1) Receive 20% off as tax rebate (from non-EU country)
2) 15% off with using our unique code "parentingworld" on the remaining price after tax rebate
3) Enjoy free express shipping to Singapore!
4) A free leather address tag while stocks last. 
Gaston Luga has just started a limited seasonal offer for the upcoming holiday season, in which a free leather address tag will be added to every backpack order by a customer. 
 
Leather address tags can be used with its backpacks, and other luggages to allow customers to stand out from the crowd and personalise one's style. This seasonal offer will be available while the leather address tags stocks last. Customers will be able to check the availability of the tags during checkout. 
 
Singles' Day Sale, 8-12 November 2017
In addition, Gaston Luga is having an online sale event for Singles' Day 2017.  Singles' Day is originally on 11/11/2017, however, Gaston Luga will be running an extended sale from 8th to 12th November 2017.
During the sale period, every product will be 25% off (no code needed) in its online store www.gastonluga.com + 20% tax rebate for purchases from a non-EU country. No other discount code can be applied during this event.
To find out more and to order from Gaston Luga, please go to its official website at www.gastonluga.com
Instagram at: https://www.instagram.com/gastonluga/
Facebook at https://www.facebook.com/gastonluga
@gastonluga  #GastonLuga #GLwashere #anywherewithGL #Happy1111