Calling all foodies! If you enjoy barbecue, this one is for you! The same good people behind Waa Cow!, known for serving one of the best and most affordable flame-torched wagyu beef bowls in Singapore, are set to officially open their brand new grill-it-yourself dining concept, Waa Cow! Yakiniku, at myVillage at Serangoon Gardens, on 1st September 2022, Thursday.
Housemade Dipping Sauces – The Soul of Waa Cow! Yakiniku Experience
Waa Cow! Yakiniku is the first in Singapore to offer a wide selection of sauces and dips to pair with your grilled meats. The selection of artisanal house made dipping sauces offers diners a unique Yakiniku experience by allowing them to mix and match their grilled meats with different flavour pairings guarantees to hit the spot that will delight diners. Garlic Butter Teriyaki and Ponzu Negi sauces are crowd pleasers and these sauces are served complimentary. Diners can also choose from five other interesting sauces such as Mentaiko, Truffle, Spicy Miso with Leek, Sweet Sukiyaki with Raw Egg, and Wasabi Mayo; or simply opt for its Signature All Dips Platter that consists of all five sauces for only $3.90.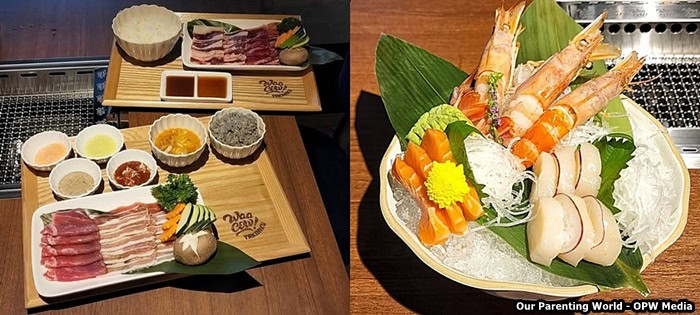 Affordable Meats and More
The new outlet offers budget-friendly option for diners who would like to satisfy their Yakiniku cravings while still enjoying the standard of quality and taste that Waa Cow! is well-known for. 
The menu features different beet cuts such as karubi, oyster blade, striploin, and ox tongue and a selection of pork, chicken and vegetable options. Look out for the lightly-flavoured truffle rice to complement your meal without overpowering the grilled meats and sauces. Sharing plates of fresh sashimi platters and hot sides such as chawanmushi and miso soup are also available along with a selection of alcoholic and non-alcoholic drinks.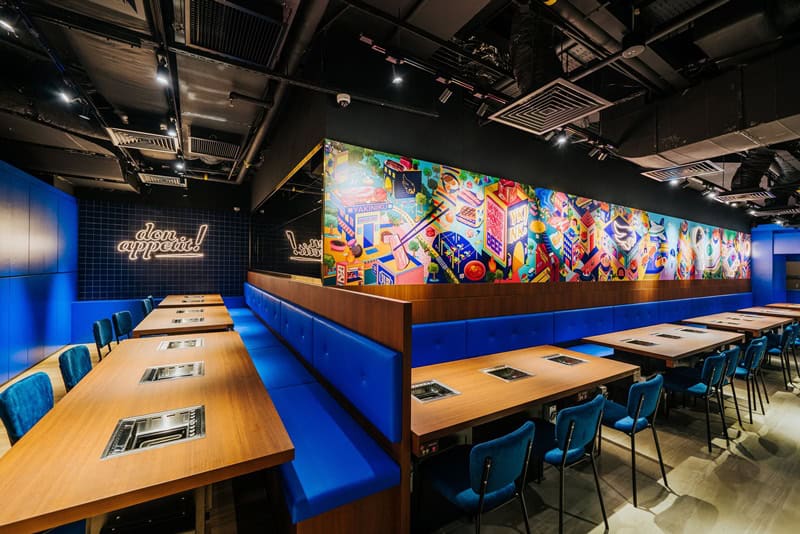 A Trendy and Chic Dining Joint
Waa Cow! Yakiniku is set up as a convivial and fun dining place featuring bright and colourful decor that exude energetic, vibrant and youthful vibes, complete with a 12.5 metres wall mural celebrating Waa Cow!'s journey of growth and designed by their in-house graphic designer, Clara Tai.
There is a promo code "hidden" in Yakiniku City and all you need to do is to key in the promo code when placing your order to redeem a complimentary Signature All Dips Platter (Hint: the promo code has five characters and the last character is "!")
Waa Cow! Yakiniku Opening Giveaway
To celebrate the joyous official opening of the first Waa Cow! Yakiniku outlet on 1 September 2022, the first 100 customers who spend a minimum of S$50 nett will receive the following:
a $10 voucher, with no minimum spend required, that can be used at the next visit;

a FREE Signature All Dips Platter voucher to be redeemed at the next visit;

a Waa Cow! Yakiniku mini-sauce bowl and a specially-designed tote bag.
Find Waa Cow! on:
Venue: 1 Maju Ave, #02-10/11, myVillage, Singapore 556679
Operating Hours: 12pm – 10pm daily 
Website: https://www.waacow.sg/
Instagram: @waacowsg
Hashtags: #waacowyknk  #waacow