Kids grow up so quickly, it's important to keep them entertained and engaged so they grow up happy and healthy. Toys are an excellent way to do this! They can teach your child the alphabet, numbers, colors, shapes, and more. You'll want to think about the stage in which your child is at before picking one though. If you're just starting with babies then you'll want something colorful, soft, and easy for them to grab onto. There are many different types of toys out there that support children's development, so let's see which ones would be properly useful.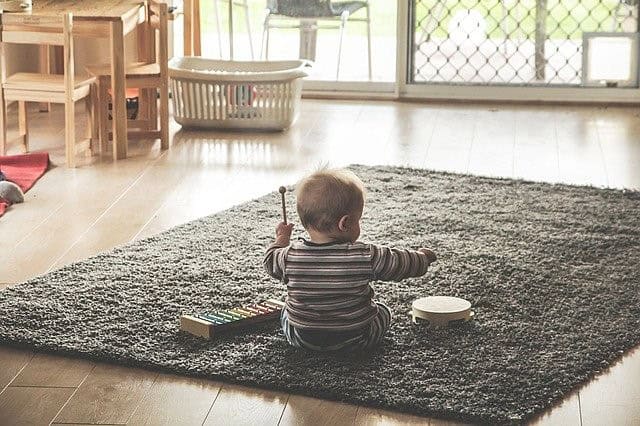 Soft Teethers
When you're first starting with babies, the main thing that they need to do is learn how to teethe and explore their environment which means toys will need to be baby safe and should not have any small parts for them to choke on. Soft teethers work great as an early introduction to toys because they can help soothe your baby's gums while exploring different textures and shapes. If you want something more fun than you might want to try an activity mat that babies will quickly love due to all of the bright colors and lights surrounding them! These are just a few examples of what soft teethers can do for your child. You will be able to find many others at the store when you go shopping.
When Starting To Walk
Once your baby starts walking, they'll need toys in which they can explore and play differently! The main thing is that their toys should encourage them to continue developing their skills while also giving them something fun to engage in. If you want your child's first toy to be educational then an activity table would be best because it will have lots of things for them to do such as putting shapes into holes or pressing buttons that will play children songs!
These are just two examples of the many activities that are available on activity tables so if you're looking for something more advanced then there are plenty of other options for you to choose from!
A Fun Pretend Play Toy
As your child starts getting older and more developed, you might want to give them a toy that they can use their imagination with. These types of toys include things such as rock star microphones or doctor kits so your child can pretend to play and feel like one of their favorite characters.
If these aren't the kinds of toys that interest them then there are plenty of other options out there such as dolls, action figures, and lots more! When giving your child this type of toy, be sure to ask them what they want to play with it because it may not be something that interests you but will pique your child's curiosity.
Cars And Trucks
All children love playing with these types of toys because not only are they fun, but they also encourage other abilities such as hand-eye coordination. As your child gets older and starts developing their skills more, you might want to get them a bigger toy such as a remote control car or truck so they can enjoy exploring all the different buttons and sounds that come along with it! These types of toys deserve to be on the list of noting how important it is for parents to choose toys that help develop their children's skills while buying something they will have tons of fun playing with.
Cars and trucks are similar to building blocks in the sense that they can help your child be creative and explore different things. The main difference is that cars and trucks can move around so children get to see their creations in motion! Building blocks, on the other side, are fixed so they'll be more interested in exploring the shapes and looking at how each block works.
STEM Toys
STEM toys are meant to help your child learn while also engaging their mind and learning about topics on mathematics, engineering, science, and more. These types of toys are great because they can be found in a variety of different formats that any child would love such as blocks, floor puzzles, building sets, and much more! If your child is interested in learning about numbers then a puzzle would be best but if they're looking to build large structures then you could get them something along the lines of legos or wooden blocks.
Since they combine both education and fun at the same time, these types of toys are a must-have for any parent that wants their child to grow up engaged, while developing its skills at the same time.
Toys are a great way to keep your child entertained and engaged so they can grow up happy and healthy. There are many different types of toys out there, but you must choose one which best suits their age group as well as what stage in the developmental process they're at. If you need help deciding on an appropriate toy then use this guide to find something that will work for both you and your child!