Calling all Star Wars Fans, the Force will be strong in Singapore as ArtScience Museum and Pico Pro combine their powers to host STAR WARS™ Identities from now till 13 June 2021. This marks the final stop of the exhibition's global tour.
The exhibition developed and produced by Montreal's X3 Productions in collaboration with Lucasfilm Ltd presents close to 200 original items from the extensive Lucas Museum of Narrative Art archive to explore the science of identity through the characters of Star Wars.
Upon entering the exhibition, you will be able to begin on an exciting journey and take on a customised, interactive identity quest to gain new insights on the Star Wars characters while discovering your identity at the end of the quest and allowing you to answer a simple yet profound question: What force shapes you?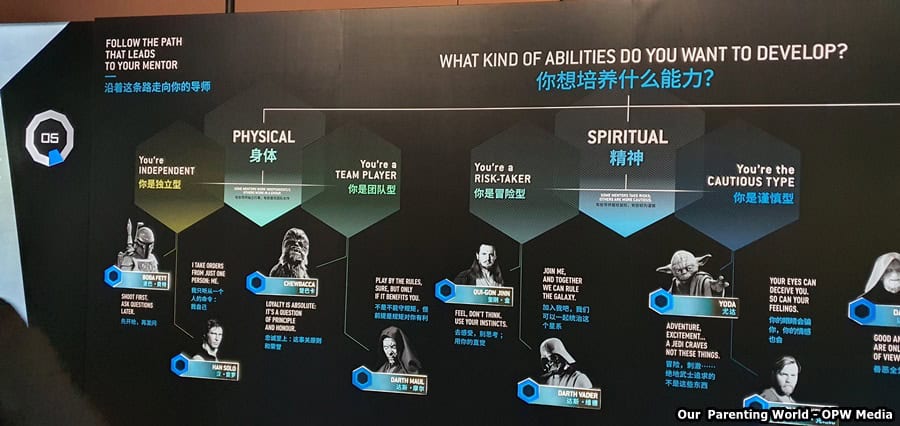 George Lucas, creator of Star Wars shared that "Through the exploration of the characters and worlds of Star Wars, this interactive exhibition connects us with themes that can resonate with our own sense of self, familial identity and shared experience. In Singapore, the exhibition will engage that connection…fantasy meets reality, with a dash of reflection and adventure."
Favourites such as Stormtrooper costumes,  C-3PO,  R2-D2 and others on display at the exhibition
If you are a fan of Star Wars, this exhibition is not to be missed, you will enjoy the immersive experiences and taking on an interactive identity as you embark on an adventure during your visit. The exhibition closely connected and blended its collection with the content allowing you to experience, understand more and giving you the unique opportunity to find out your own personal identity in the Star Wars galaxy.
Model of the Imperial fleet: Star Destroyer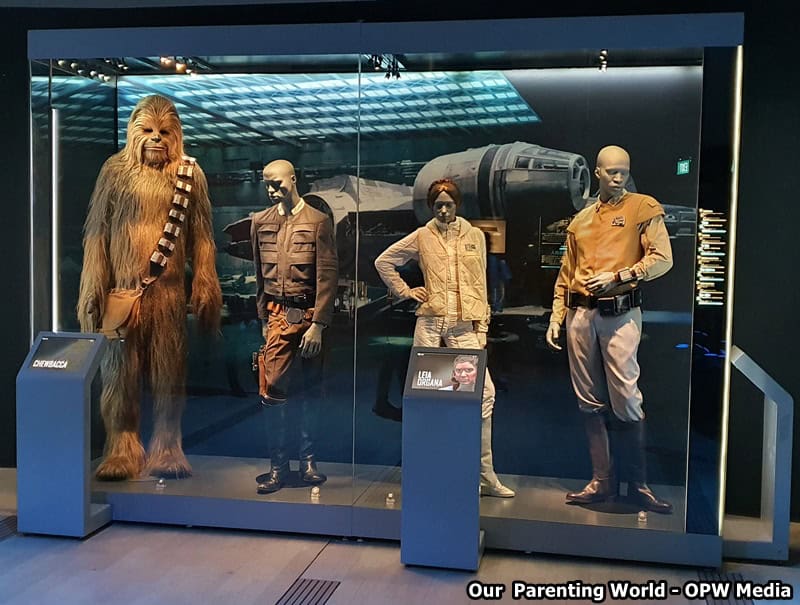 Look forward to get up close and personal with 200 authentic props, models, costumes, and artwork from the original Star Wars films. This rich collection spans the original Star Wars canon, drawing from the classic (1977 – 1983) and prequel (1999 – 2005) trilogies, the animated series Star Wars: The Clone Wars™, as well as Star Wars: The Force Awakens™. Fan favourites such as Darth Vader, R2-D2, Chewbacca, Boba Fett, Yoda, and the Millennium Falcon among many others that will be on display. Bring your family and friends, come and visit STAR WARS™ Identities: The Exhibition from now till 13 June 2021!
In addition, there are now more reasons to celebrate Chinese New Year at ArtScience Museum!
With its extended operating hours on Fridays and Saturdays, visitors will have more time to enjoy the Museum's offerings over the upcoming festive season.
There is something for everyone – families can catch the extended Margins: drawing pictures of home and Planet or Plastic?. The highly anticipated STAR WARS™ Identities: The Exhibition  is also one show that shouldn't be missed.
Love is also in the air at the Museum as ArtScience on Screen presents Three Times (2005) every Friday evening in February. Starring Taiwanese artists Shu Qi and Chang Chen, Three Times is a cinematic masterpiece that showcases love in three different eras, from acclaimed director Hou Hsiao-Hsien.
Physics fanatics are in a treat as Quantum Shorts returns to the Museum with an exciting mix of short films that are inspired by or related to the theme of quantum physics. Catch the festival's ten shortlisted films, vote for your favourite film and stand a chance to win the People's Choice prize!
To find out more and to purchase the tickets, please go to https://www.marinabaysands.com/museum/whats-on.html