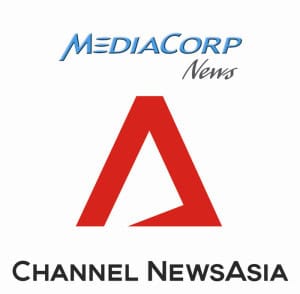 Gor Gor woke up early in the morning because Daddy was invited by Channel News Asia for an interview for a prime time morning flagship show, AM Live!  We went to MediaCorp, Singapore Television Station early in the morning to beat the traffic jam. Daddy is an expert on infectious disease prevention. He, together with another expert from USA will be speaking on the topic of prevention of germs warfare in Asia.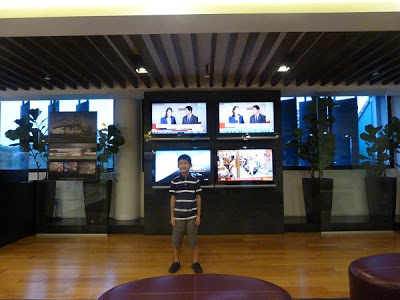 We were at MediaCorp reception area, this place was huge with many TV panels.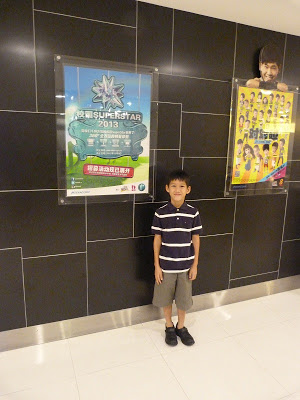 Posters of the latest and upcoming television programs were being hung up all over the walls of the reception area. Gor Gor was standing next to the poster of Campus SuperStar and its Chinese name was known as 校园 SuperStar which is a popular singing talent-search competition for students.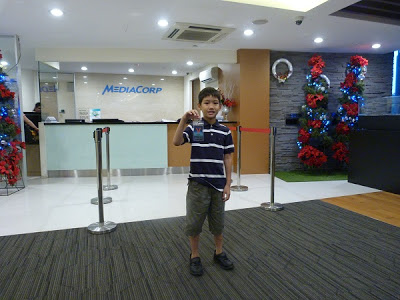 I have received my security pass and I am ready to go inside to Channel NewsAsia.
Upon arriving at Channel NewsAsia, a lady came to bring us in and led us to a waiting area. Daddy and the other key expert went to the room to have a rest before they were being interviewed at 8.20am.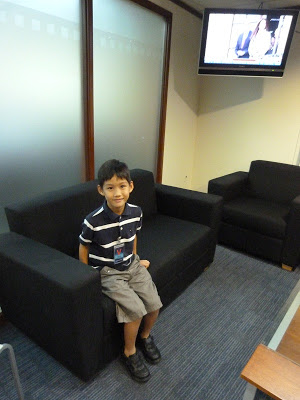 This is the waiting room for the guests to rest before they are being interviewed.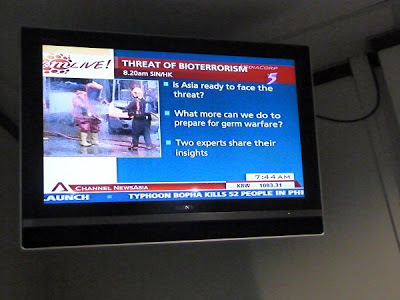 Highlights of Daddy's segment being broadcast.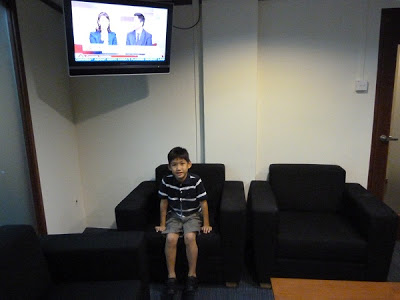 We were informed to get ready and proceed to the studio for Live recording. The television above show the two hosts, Steven Chia and Suzanne Jung who will be interviewing Daddy.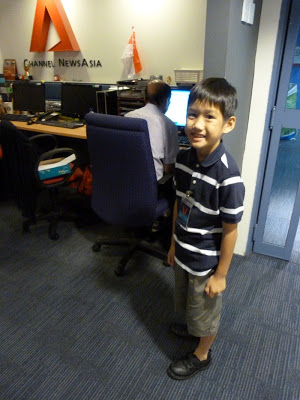 We are waiting to enter the studio now.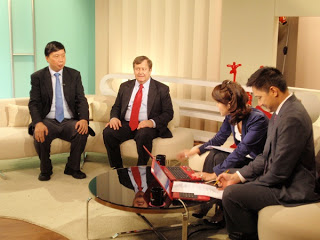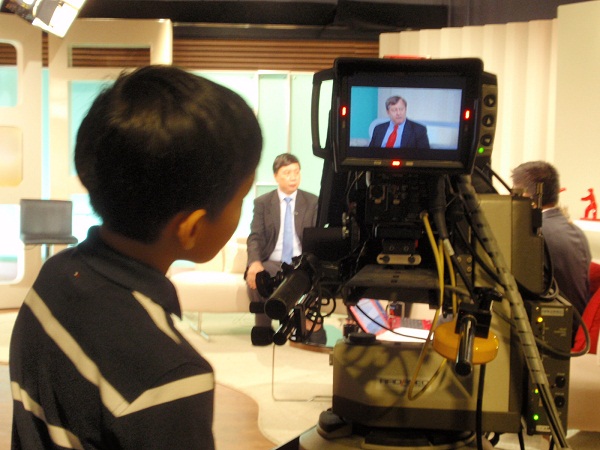 It was an educational trip for Gor Gor as he learnt how live interviews were being conducted and how television worked.
Daddy and the other expert shared with the audience on the potential risks of bioterrorism (i.e germ warfare) in Asia, and how countries could protect themselves by having sufficient vaccines and antibiotics in the countries to prepare against this terrorist threat.
It was a fun and educational trip as Gor Gor managed to see the live studio interview in the Mediacorp studio.