Happy 50th Anniversary to UNO®!
UNO® was first developed in a barbershop in Cincinnati, Ohio in 1971, the iconic card game has been a classic game night staple since its launch, bringing families and friends together for the past five decades. Fifty years on, UNO® is now available in more than 80 countries, and has since transcended time, language, culture and age through simple gameplay.
This year, UNO® celebrates 50 Years of Being WILD! The world's #1 card game will be introducing new decks, like the premium 50th Anniversary edition and the Iconic Series, which honours every decade of UNO® with unique, throwback designs as part of its 50th Anniversary celebration!
UNO 50th Anniversary Premium Card Set: This premium item is the official celebratory product and collector item for the 50th anniversary, available exclusively at all Toys 'R' Us stores from 12 July. Contained in deluxe-box packaging is an exclusive gold coin commemorating the 50th anniversary, the set also features a special "50/50" card and rule, which incorporates the coin into gameplay.
UNO 50th Anniversary Card Deck: The celebration continues with the UNO 50th Anniversary Card Deck, which has "gold" wild cards to commemorate the special anniversary.
UNO Iconic Series: Starting with the groovy 1970s, the UNO Iconic Series will include five individual decks honouring the last five decades, featuring nostalgic designs that represent each period.
UNO Remix: UNO Remix is the first UNO game that evolves with every hand you play. It plays like classic UNO, but at the start of each round, you'll add special remix cards to the deck that change the game. When it's all over, you'll have created a customized UNO deck unique to you.
UNO Attack: Since 1998, UNO Attack has been a fan favourite, and an all-new updated version of the beloved card-launching extension brings added action with lights, new sounds, and cards that fly even higher.
To celebrate UNO® 50th Anniversary in 2021, all new products will feature the new UNO 50th anniversary look, including a new logo and new tagline – Fifty Years of Being Wild.
For a limited time only, UNO® fans can redeem their very own UNO® 50th Blank WILD Card and  UNO® 50th Premium Box with any purchase of Mattel games. The #UNO50 products are available at all Toys'R'US stores, leading departmental stores, Kiddy Palace stores, Popular Bookstores, selected FairPrice stores, Mattel Official Shopee Mall or Lazada Mall.
From 2 July, the inaugural UNO Championship Series will kick off a series of events and promotions to crown the first-ever UNO World Champion! To sign up, simply scan the QR code to download UNO! app and stand a chance to win USD$50,000 in the Championship Grand Finals in Las Vegas!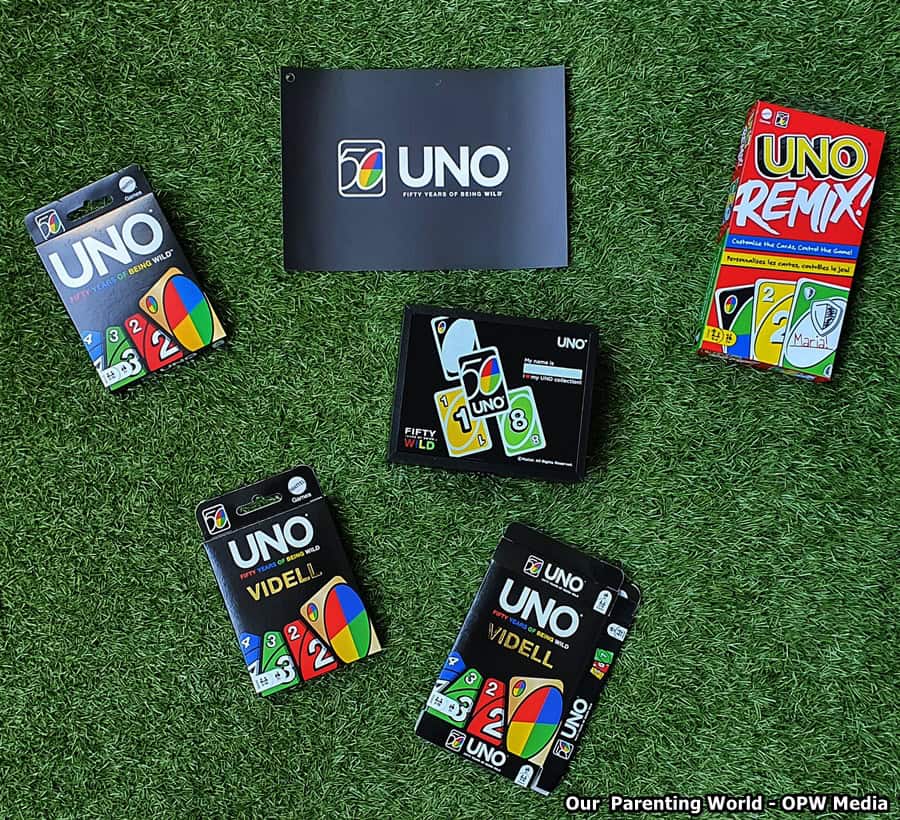 Have fun playing UNO® games with your families and friends! Find out more about UNO®'s 50 years anniversary specials and promotions at https://www.mattel.com/en-us/uno-50th