Looking to attain healthier, gorgeous skin? Having good skin care is important to improve the appearance and texture of your skin, giving you a youthful and glowing appearance! Pixi Beauty is founded by Petra Strand, who has more than 20 years of experience as a makeup artist and product developer. Petra is passionate about skincare and she creates innovative formulations that are infused with botanicals and beneficial ingredients. 
Petra ensures the products that she created are holistic and inclusive besides quality and functionality. Pixi, with skin-friendly and planet-loving properties, is created for all ages and skin type which brings out the natural beauty in everyone. This effortless approach to beauty, the use of natural ingredients fused with cutting edge technology and product development has resulted in bespoke solutions with quick fixes and maintain skin in good health. 
Our editorial team speaks to Petra Strand, founder of Pixi, Petra is truly an inspiring woman, entrepreneur, having founded Pixi Beauty and she is also a busy working mother of four. Therefore Pixi is all about multitasking, flaw-fixing, youth-enhancing products for when you're on-the-go with no time to spare. Petra shares more on her inspirations and passion for the brand, defining moments in her career as well as some of her skincare/makeup tips and advice. 
Exclusive Interview with Petra Strand, Founder of Pixi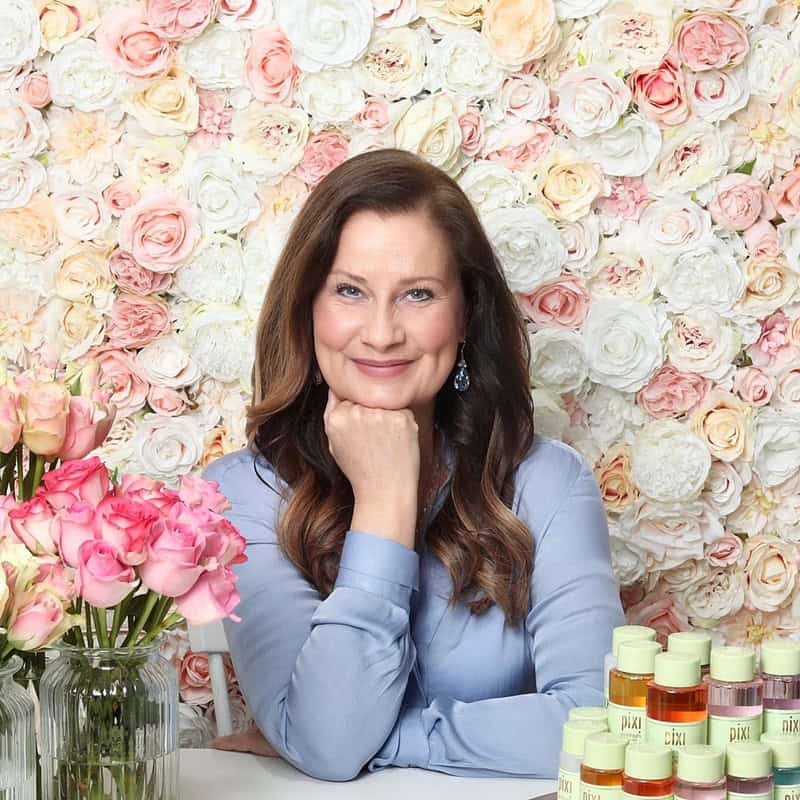 1. Can you tell us more about yourself and what inspired you to move into the beauty and skincare industry?
Petra: When l launched Pixi 23 years ago, I knew that I wanted to create skin-loving, fool-proof, pro-quality makeup and botanical-based skincare. As a makeup artist, I knew exactly what products I was missing from my kit, and as a working mother of four, also from my own makeup bag.
When I couldn't find anything that lived up to my standards, I knew it was time to create my own line and bring my vision to life. My mission today still remains the same, and that is to provide effortless and skin-loving products for everyday to help enhance and bring out your inner Pixi glow!
2. How did you start up Pixi and what are some of the challenges you faced along the way as a mumpreneur? How did you overcome them?
Petra: I'm a mom of four, so the work is nonstop whether I'm at the office or at home, and in a way, I have always considered Pixi as my fifth child!
We are still a family run and owned company, so it's a lot of responsibility, but also a lot of fun. I get plenty of support and help from the whole family and, of course, we have an amazing global team at Pixi! It really is a team effort.
I have a lot of strong female role models in my family. I am the fifth generation from a line of female entrepreneurs. My mom and grandmother instilled that determination and strong work ethic in me from an early age. They taught me to see challenges as opportunities, to always be single-minded and to trust my own instinct!
3. Can you share more with us about Pixi? How did you come up with the formulation and ingredients for Pixi's skincare products?
Petra: Being Swedish, I grew up with a very natural type of beauty and a relaxed view on how you look your best, essentially looking like the best version of yourself. There is also a strong heritage for natural, healthy ingredients.
For me, it made perfect sense to use flowers, botanicals, fruit extracts, vitamins and minerals, which are found throughout all Pixi products from skincare to colour, and to have makeup that creates fresh, flawless and enlivening touches of colour with textures and finishes that look like a second skin. And, of course, everything is cruelty free.
4. Understand that you are a mother of four, how do you manage to balance work and family life? What's your daily schedule like?
Petra: Surround yourself with a supportive and positive network of family and friends, and lean on them if and when you need help! It's easy to get caught up in the idea that you need to shoulder all the responsibility on your own, but don't forget to put in the effort to listen to your own needs too. I have amazing help as well from my husband who supports all that I do.
5. Can you share some tips and advice on how we can achieve flawless skin?
Petra: My biggest piece of advice for flawless skin is to make daily upkeep a habit. Skin responds well to long-term maintenance, so the best thing you can do for it is have an effective routine where you cleanse, tone, treat and moisturise consistently. Make sure you get into the habit of doing it when you are young and then it becomes part of your daily routine.
6. What are your top 5 favourites from Pixi?
Petra: Glow Tonic – It's the ultimate skin-prep that does it all! It keeps skin smooth, mimimises pores and brightens the complexion. It's our bestselling toner that is great for everyone who wants more radiant, clear skin.
Glow Mist – I have one in my bag and one at my desk so I can mist throughout the day. It is weightless yet leaves your skin—and even your hair—luminous and glowing! It's very nourishing, refreshing and perfect to mist all day on top of makeup as well.
DetoxifEYE Eye Patches – These hydrogel eye patches instantly revive and refresh the under-eye area. You can also store these in the fridge for an extra depuffing and soothing effect.
H2O SkinTint – This lightweight gel formula is water-based so it feels like you're wearing nothing on skin, but still gives beautiful coverage. It evens out the skin and enhances the complexion for a fresh-faced, your-skin-but-better look.
On-the-Glow Blush – A bit of this blush is the fastest way to look awake and enlivened! I sweep this on my cheeks and dab a bit on my lips too for a look that's instantly pulled together.
7. What are some Pixi products you will recommend for first timers?
Petra: Glow Tonic is a fantastic place to start. The glycolic acid in the formula is a small molecule that works really quickly, giving fast results. It's my favourite acid for immediate and long-term results.
Glow Mud Cleanser helps maintain immaculately clean skin – it is like a daily detox for the skin. I also use this as a detox mask for 5 minutes in the shower before I massage off with a face flannel.
Rose Ceramide Cream is so instantly nourishing and leaves the skin with a glass-like texture. It is packed with botanical extracts to keep skin perfectly balanced.
Endless Silky Eye Pen is richly pigmented, so buttery in texture and so long-lasting too. It's a no-smudge, no-budge waterproof formula. Perfect for no fuss eye makeup and hot climates as it really just stays on and never melts.
8. Who is your role model and why?
Petra: My biggest influence and inspiration is my grandmother. She was a gentle, kind powerhouse who built up a café business from nothing. She paved the way for other strong women in business and showed me that if you work hard and stay true to your passion, you can achieve anything.
9. What kind of advice would you give to aspiring women entrepreneurs looking to start their own beauty business?
Petra: Passion and integrity will carry you so far, but if you can work across as many aspects of the business as possible, it will be invaluable!
Also, always ignore negativity and negative people – surround yourself with supportive people who want you to succeed. Do your own thing and trust your gut instinct!
10. For International Women's Day, what is one message you would like to share with fellow women out there?
Petra: When you pour your hard work and passion into something, anything is possible, especially when surrounded by kind, strong and intelligent women!
11. What are some of your favourite beauty, skincare and fashion tips that you would like to share with our Mummies readers who are busy working women and mothers on looking good and taking care of themselves?
Petra: Regular and consistent maintenance is key. Think about long-term maintenance rather than just quick fixes and find ingredients that really work to help you achieve the results that you want, then curate a skincare routine around that.
12, Lastly, what would you like to say to our readers who are looking forward to try out Pixi?
Petra: I believe that beauty products should multi-task and you only need a few products to help you feel beautiful. All of our formulas are designed to let you work, play and laugh without ever worrying about touch-ups. Pixi is all about bringing out the natural beauty in everyone and helps make you look like you, only better!
Here's the highlights of some of the Pixi Beauty products that our editorial team has tried as follows: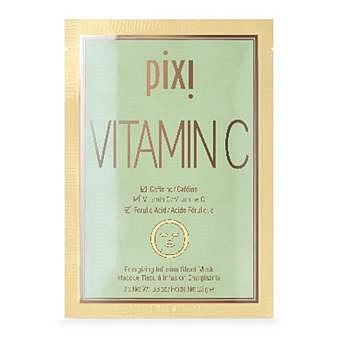 1) Vitamin C Energizing Infusion Sheet Mask – 3 x 23g, $16
This Vitamin C Sheet Mask contains serum concentrate of Vitamin-C helps to brighten, and Caffeine Extracts which help to firm and de-puff, promoting more vibrant skin.
*This sheet mask is useful to awaken, freshen our skin, it helps to instantly hydrates our skin giving it a glowing, radiant look!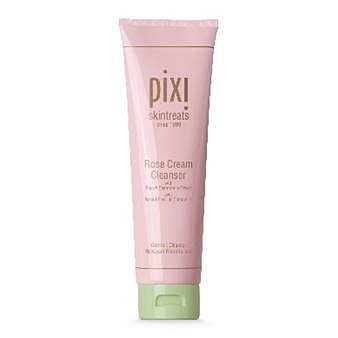 2) Rose Cream Cleanser – 135ml, $30
A nourishing cream cleanser made with mineral-rich mud strengthens and softens your skin with every cleanse.
*This is a gentle cleanser that soothes and hydrates our skin as it cleans very well suitable for all skin types even on our sensitive skin.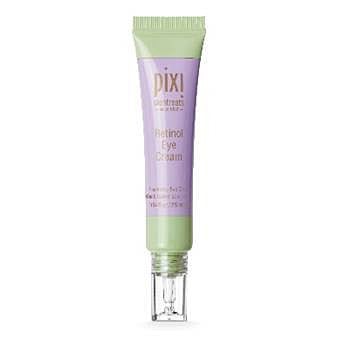 3) Retinol Eye Cream – 25ml, $36
This retinol eye cream is formulated to improve elasticity, smooth & protect the delicate skin around the eye area. It is super nourishing, and helps minimise the look of fine lines.
*This eye cream helps to firm and moisturise the skin around our eyes without irritation, fine lines and wrinkles look less visible after continued usage.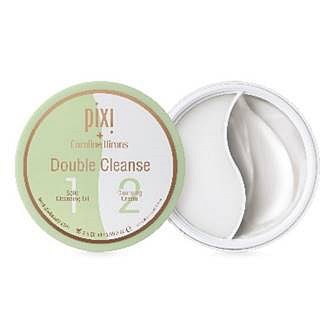 4) Double Cleanse – 50ml, $39
A unique 2-in-1 cleanser created by Caroline Hirons that contains both a solid cleansing oil and a luxe cleansing cream for the ultimate cleansing as well as preparing the skin for the next steps of the skincare regimen.
*This Double Cleanse removes all traces of makeup effectively, the cleansing oil is able to remove heavy duty make up like waterproof eyeliner and mascara. The luxe cleansing cream leaves our skin feeling so soft and supple. 
5) Clarity Tonic – 250ml, $48
This clarity tonic helps to clear skin and minimise the appearance of pores which promotes the appearance of clearer skin.
*This is great for acne-prone skin, able to purify, balance and also minimise the look of pores, giving our skin a shine-free, matte look finish.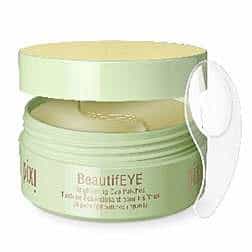 6) BeautifEYE – 30 pairs, $41
The brightening eye patches contain Vitamin C, Licorice and Ginseng to revive & minimise under-eye darkness.
*When we are working late and having a long night, BeautifEYE is our rescue, it helps to reduce puffiness around our eyes and making dark circles less obvious, put the eye patches in the fridge for extra cooling effect, our eyes feel more refreshed after using it.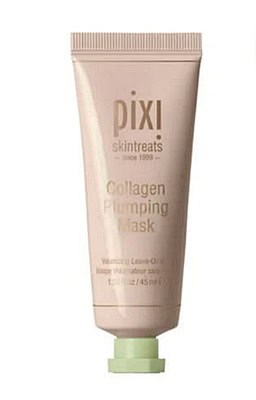 7) Collagen Plumping Mask – 45ml, $38

A volume-boosting leave-on mask that is deeply moisturising and helps to improve the look of fine lines for show-stopping skin.
*The mask is great as you can leave it on, we use this mask overnight, our skin looks more refreshed, hydrated, nourished and plumped up after using.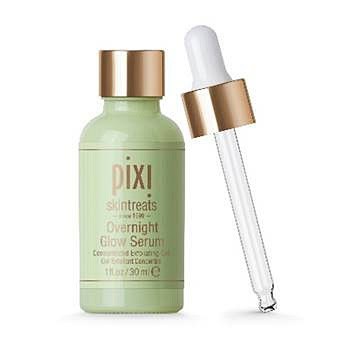 8) Overnight Glow Serum – 30ml, $39
This concentrated exfoliating gel helps to reveal a more even & radiant skin tone overnight. The Overnight Glow Serum helps to exfoliate & soothe skin that works while you sleep to reveal a brighter complexion.
*Wake up to softer, brighter and glowing skin when we used this serum overnight, formulated with 10% Glycolic Acid and Arginine, the serum helps us to achieve smoother, clearer skin. We are able to apply our makeup easily the next day! 
All Pixi Beauty products are available in Sephora stores islandwide and online.